Turkish Angora is a cat breed that has been loved by many people because of their slender physique as well as their intelligent and glib nature. If your families have children and like excitement, you should not hesitate to "shop" a Turkish kitten because they will be intelligent and flexible "cheerleaders". The Turkish Angora price is currently about $800 – 2500 per kitten. Detail prices as well as reputed Turkish Angora breeders and prestigious websites will be mentioned in detail in this article.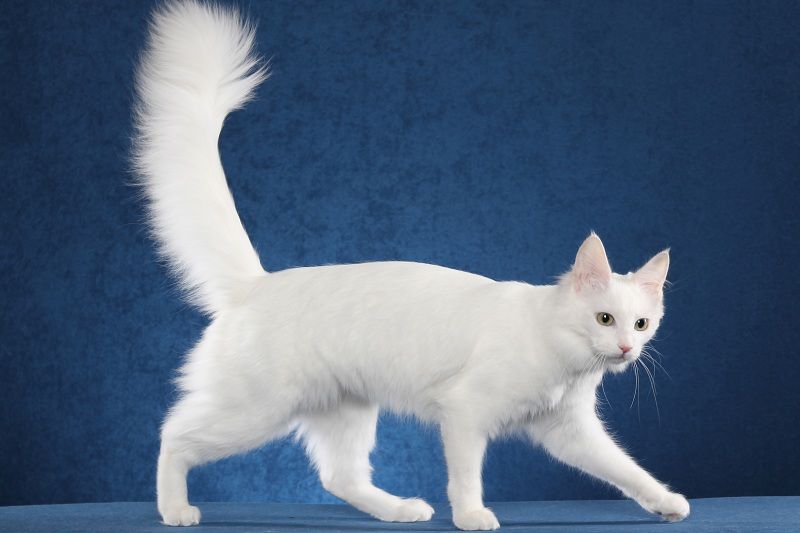 [ux_products products="24″ tags="cat-products" orderby="rand"]
Turkish Angora price range
Based on raising purposes and quality, Turkish Angora cats are divided into 2 types: limited registered Turkish Angora cats (Turkish Angora raised as pet only), and fully registered Turkish Angora cats (Turkish Angora – allowed for breeding).
Limited registered Turkish Angora price
Turkish Angoras raised as pets only have prices fluctuating from $600 – $900. This is reasonable and worthy price for you to own a lovely and clever cat as Turkish. If you do not have the demand of breeding, you should not irresolute to pick up a Turkish Angora since they will certainly make your family atmosphere to become more fun.
Price of fully registered Turkish Angora cats
Fully registered Turkish Angora will be allowed for breeding. The price for a Turkish Angora will depend on their origins, breeding locations, body proportion, colors, etc.
Turkish Angora kittens with normal genealogy and coming from less well-known breeding farms will cost about $900 – $1500.
Turkish Angora kittens that have superior lineage, standard body ratio, beautiful colors and come from famous breeding farms will have higher price, from $1500 – $2500.
>> You May Also Like: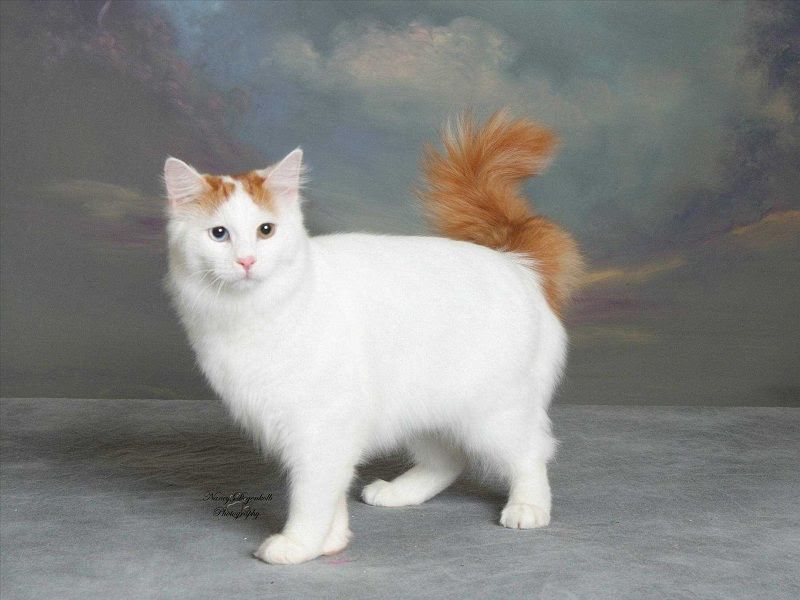 Where to buy Turkish Angora Cats
Online Turkish Angora websites
Online pet websites are places where you can easily find for yourself a suitable Turkish Angora kitten to raise as pet. Prices for a kitten are diverse and usually not too expensive; prices range from $500-$1000.
Sweetiekitty.com/kitten-listings/turkish-angora/ – This is one of prestige and quality Turkish Angora websites in the US. This web not only provides the basic information but also describes the hobbies, habits, daily activities of each kitten. Thanks to that, customers can be more easily in choosing the most appropriate kitten.
However, prices are not public on this web, instead, you have to contact by telephone and email for information about kittens' prices. This is quite inconvenient but it is very worth to spend a little effort and time to choose the most suitable kitten.
Hoobly.com/turkish-angora/ – For pet lovers, Hoobly is certainly so familiar. Every kitten here has public and detail Here you can pick up a Turkey Angora home without spending too much money.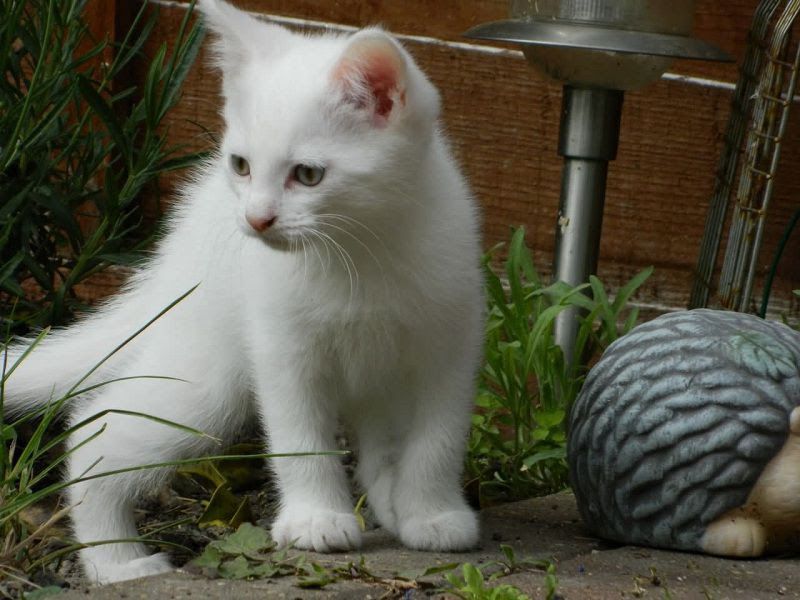 Prestigious Turkish Angora breeding farms
Here you can find the Turkish Angora kittens that are nice, fully registered and with obvious origins, etc.
1. Sunbriar Turkish Angora Cats
This is a breeding farm located in West Virginia, USA. They concentrate on breeding and taking care of Turkish Angora cat breed with the desire of creating not only the most beautiful individual but also the most "talented" one. The farm invests in training so that every kitten is both the docile, obedient "family cat" but does not lose the active nature, intelligence, climbing hobby, etc. Therefore, the farm has achieved many awards and medals in contests, and made prestige in the hearts of those who love cats.
You can find more information and contact through their website: http://www.sunbriar-turkish-angoras.com/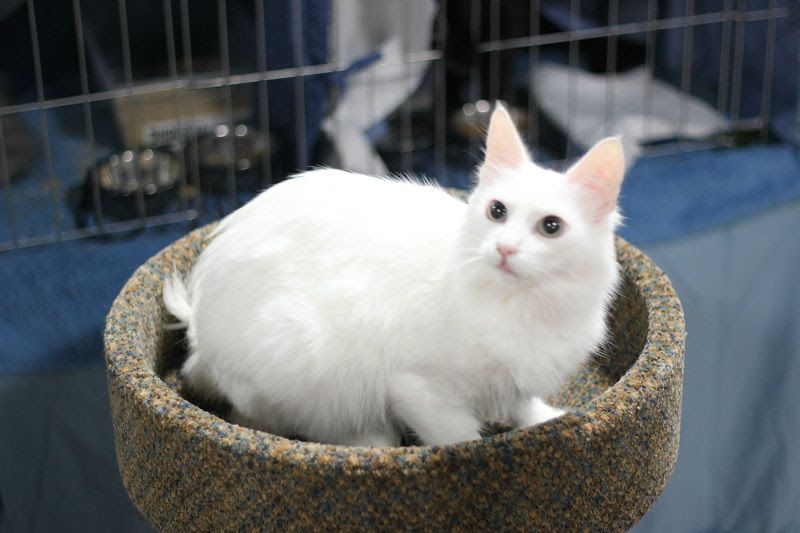 2. Kaeleron's Turkish Angora
Located in the beautiful Chesapeake Bay, Kaeleron's Turkish Angora is considered one of the top breeding farms established since 1996. With the enthusiasm and high experience, this farm has launched many beautiful quality cats. These cats here are famous with their sweet and docile personality suitable for children and the elder as well. They are the first people to reach the grand prize which was organized by the Cat Fanciers' Association (CFA) and they were recognized as the leading breeding farm.
You can look for more information and contact them through the website:               www.turkishangoras.com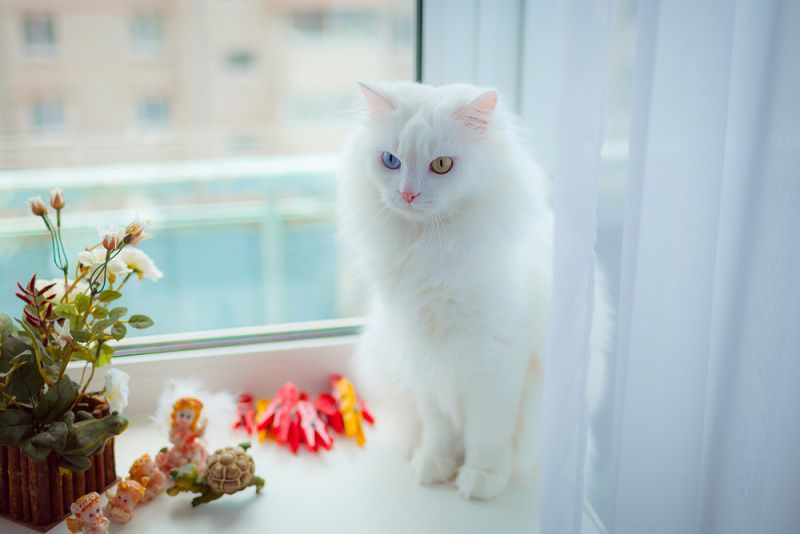 3. Grimoire Turkish Angora
When you come to the Turkish Angora Grimoire, you will feel that they and their cats are as a family. Not only investing in breeding, they are also very enthusiastic in training every Turkish kitten personalities. Therefore, you can have peace of mind when coming to this breeding farm because you will meet the most docile and sociable kittens. Cats here also are taken care of very carefully and are fully vaccinated.
If you have any questions or would like to contact them, you could visit their website: http://grimoireturkishangoras.yolasite.com/
Characteristics of Turkish Angora cats
Appearance
Turkish Angora cat's stature is fairly slender and elegant. Their bone structure is quite small, firm but it is also supple. They have beautiful and lovely faces. Especially, their eyes are attractive which is "addictive" for cat lovers, an amber eye (or blue, even a kitten has two eye colors).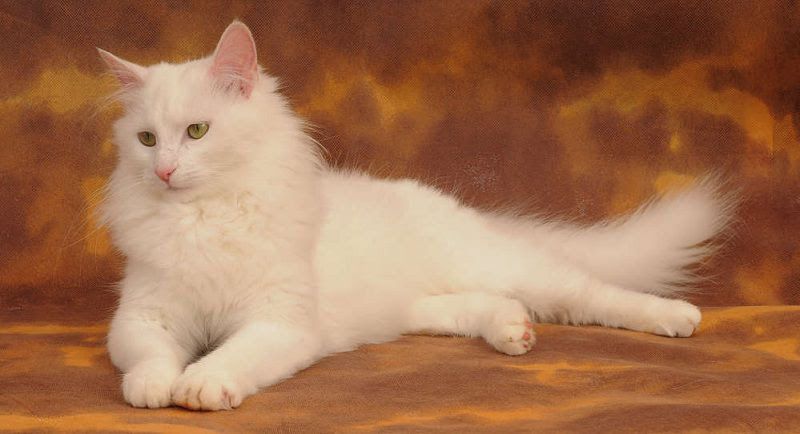 Turkish Angora cats have quite long, silky and eye-catching coats. The most popular coat color of this breed is white. Besides, its coats also have many different colors such as stripes, grey, color black.
Personalities
Turkish Angoras are very intelligent and mischievous cats, but this cat breed is sentimental, close and kind. They are also very friendly and behave courteously to everyone including young children and other animals in families.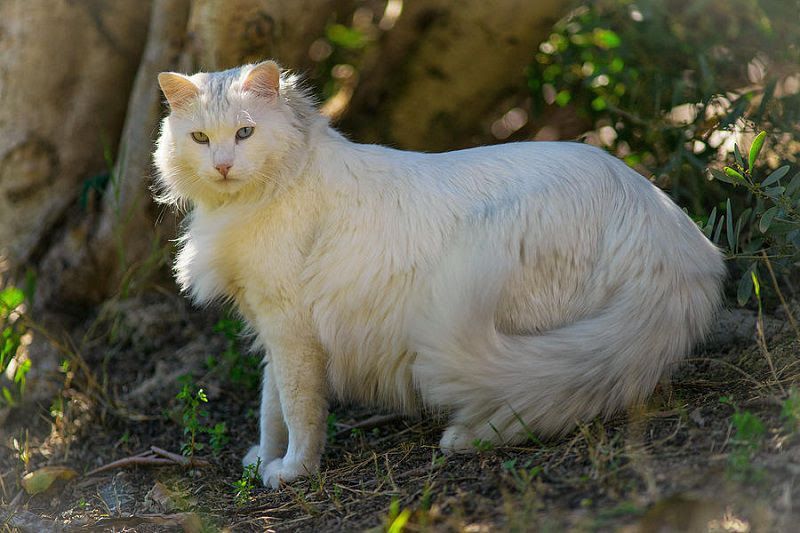 This cat breed is always energetic, curious and eager to learn. They are also very docile and easy to train. There is a very surprising thing is that Turkish Angora cats like soaking in water, which is unlike most of the domestic cat.