It could become a very difficult task choosing the best litter for your cat due to the countless types and brands available in the market. Clumping cat litters are now very popular and widely available, but this doesn't mean non-clumping cat litters are no more in use.
Now, the question is: What is the difference between clumping and non-clumping cat litter? And which of the two types is better? Now let us go into a detailed description of both cat litters. We will talk about the benefits as well as the cons of each type.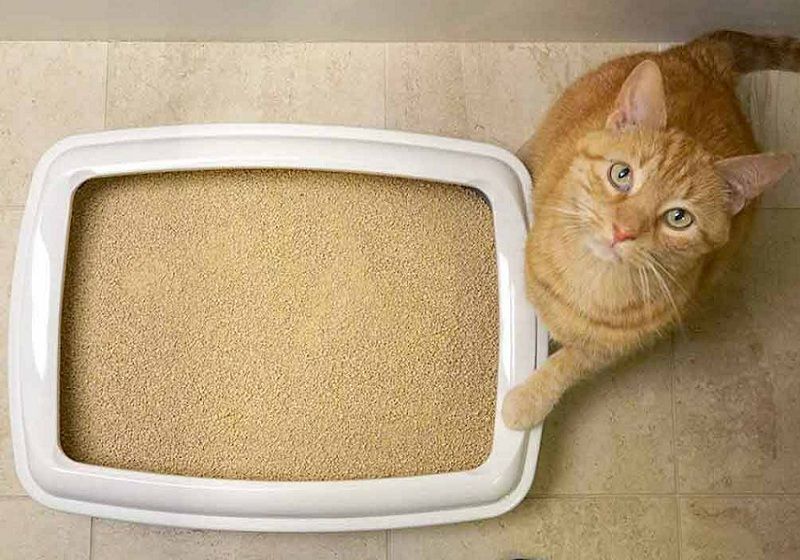 >> You May Also Like:
Types of Cat Litters
There are two major types of cat litters
Clumping Cat Litter
Non-clumping Cat Litter
I. Clumping Cat Litter
Clumping cat litters are specially designed to ensure that feces and urine are easily removed from the box, without the need of emptying the whole box. A good number of them are composed of the material bentonite, which allows the formation of the litter into a nice solid clump when liquid is absorbed by the litter. Also, there are all-natural alternative fibers that help in clumping the cat litter firmly.
Immediately the litter is well clumped together, removing it, as well as any feces found in the box, becomes easy. Thus, the ability to remove and scoop soiled litter from your box ensures that your box remains cleaner for longer periods.
However, we are not saying that cleaning and emptying cat litter boxes having clumping cat litter is not necessary. What we are saying is that the task can be carried out in a less frequent manner compared to the non-clumping litters. Boxes ha contain clumping litter will still have to be emptied, then cleaned up. Afterward, you then refill with fresh litter once every month at least. You may need to do this more frequently, if you have more than one cat or if your cat usually produces a high urine volume.
Here are some best clumping cat litters:
1. Dr. Elsey Clumping Cat Litter
The Dr. Elsey Clumping Cat Litter is free from plant proteins, deodorants, and perfumes, which could irritate very sensitive cats.
It delivers great odor control and has a dust-free rating of 99.9%. Also, it comes with heavier granules that prevent mess and tracking. This heavy-duty clumping cat litter is great for homes with multiple cats.
It is very easy to remove the hard large clumps, improving the control of odor and reducing the cleanup time.
Pros
Works fine in automatic/mechanical litter boxes
It is hypo-allergenic
Cons
Some customers complained about a change in quality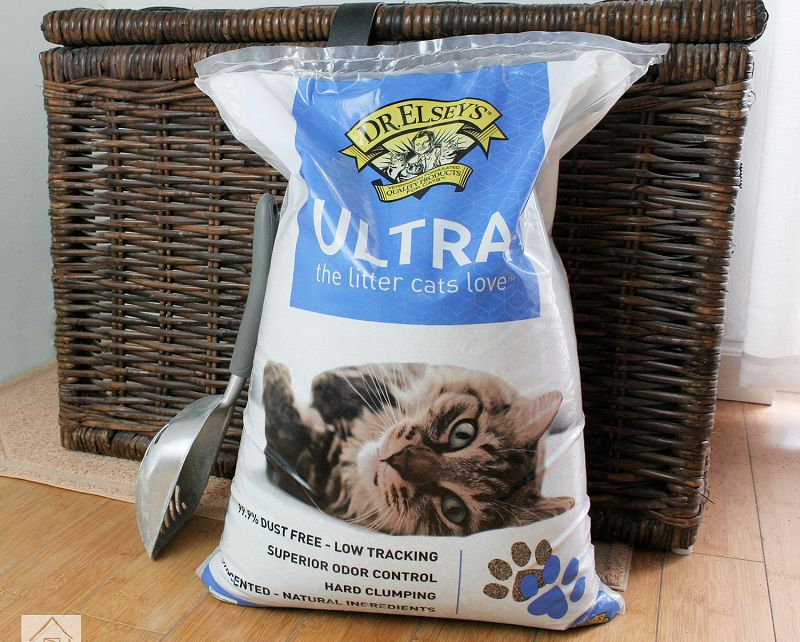 2. Arm & Hammer 27.5lb Clumping Cat Litter
The Arm & Hammer 27.5lb Clumping Cat Litter comes with very impressive claims – a guarantee of 7-day odor-free and comes with a platinum formula that is 100% dust-free.
This product is a bestselling one and seems to have many positive reviews from verified buyers. It comes with a special formula that will lock in scent, even if you have more than one cat in your home.
Pros
It is great for homes with more than one cat
100% dust-free
Guarantee of 7-day odor-free
Cons
It is expensive and heavy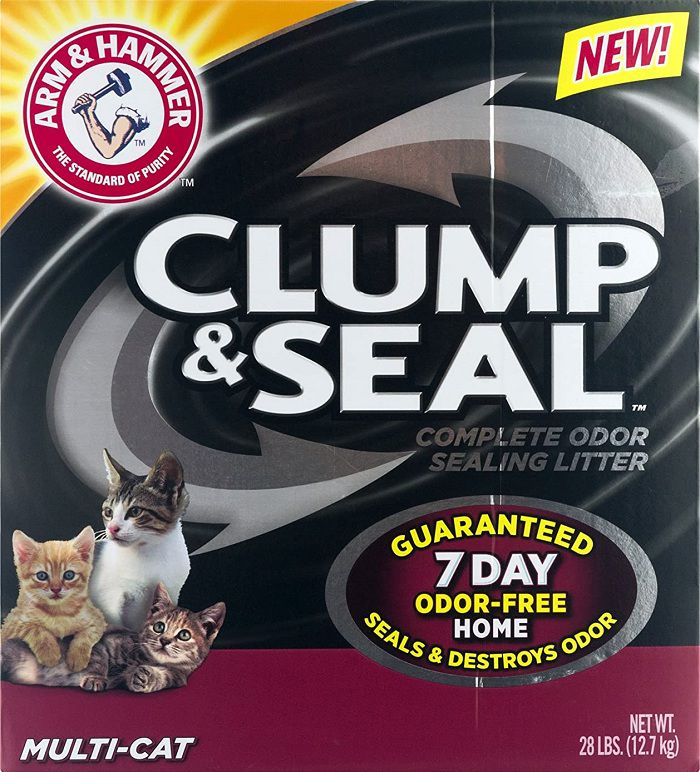 II. Non-Clumping Cat Litter
The first cat litters that were commercially available were the non-clumping type. Why is this so? This type is great at removing odors linked with the urine of cats due to its ability to absorb urine in large volumes. Though we have non-scented litters in the market, there are non-clumping litters with additional additives like charcoal or baking soda, that are specially designed to help in controlling unpleasant smell or odors.
As this litter gets saturated, urine may start pooling in the base of your cat litter box. This is why the removal of a non-clumping litter usually comes difficult if the entire box isn't changed. Most people using non-clumping cat litter usually discover that this litter needs to be replaced and the box cleaned at least once every week.
Typically, non-clumping cat litters are made of clay, although we have other types like wood, beet pulp, corn, pine, and wheat, which are plant-based alternatives. Some people love the non-clumping litter over the clumping ones, because it usually less expensive compared to the latter, while others prefer it because their cats love it.
Best Non-Clumping Cat Litters:
1. Cat's Pride 20-Pound Non-Clumping Cat Litter
The Cat's Pride 20-Pound Non-Clumping Cat Litter is very absorbent, which will help in controlling the odors of urine without having to use fragrances and heavy perfumes. It soaks liquids up very quickly, and it comes at an affordable price, which means changing out the box either one every week or more isn't a problem.
Generally, this choice is great for those searching for a brand that is affordable, or one that can be changed often.
Pros
Absorbs liquid waste more effectively
Controls urine odors
Its granules are slightly larger compared to others
Cons
Tracks to a particular degree
A bit dustier compared to some brands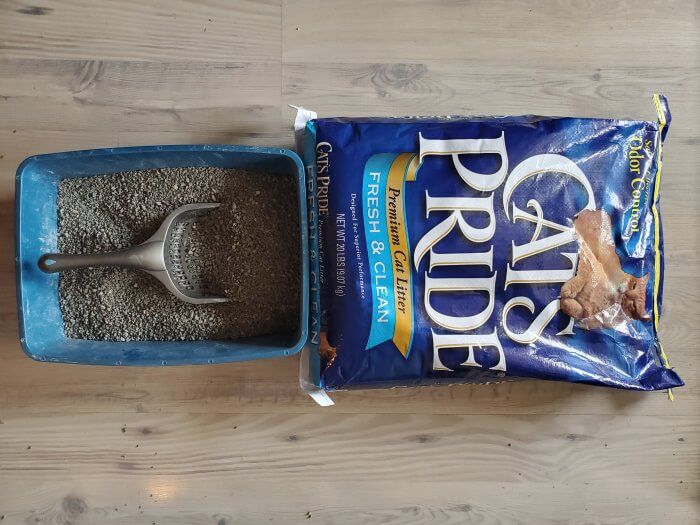 2. Purina Tidy Cats Non-Clumping Cat Litter
The Purina Tidy Cats Non-Clumping Cat Litter offers three-fold protection from feces, urine, and ammonia odor. It will also work fine in homes having more than one cat.
This non-clumping cat litter is highly absorbent, and will conveniently handle high volumes of liquid, although there will be a need to frequently replace the litter than usual if this occurs.
Pros
This litter is great for multiple cats
Controls odor effectively
Absorbs liquid in large volumes
Cons
Moderate tracking and some dust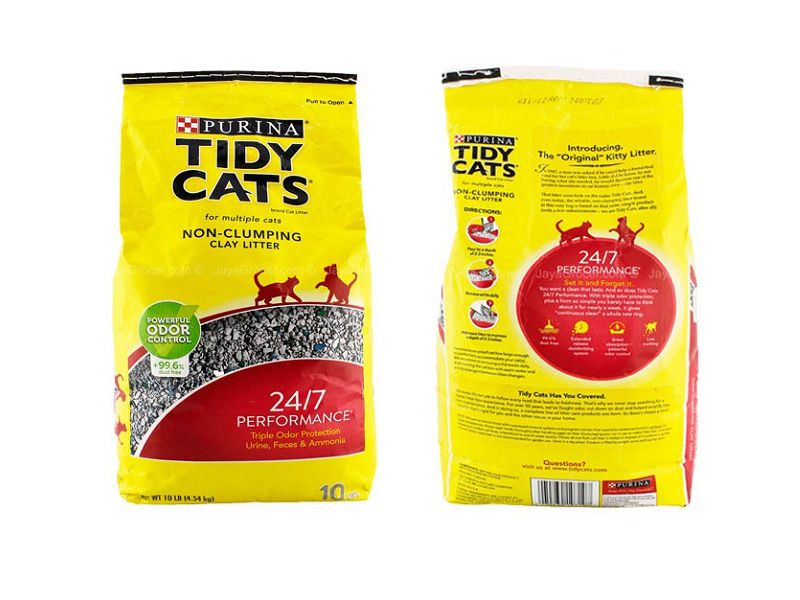 III. Conclusion
Now here is the question: which of the cat litters is best? There is no clear answer to this. Making a choice between the two has to do with a personal decision which depends on what you need from a cat litter, as well as what is preferred by your cat. Most cats love to go with clumping litters due to their ease in pushing them aside, while some others love the non-clumping clay litters. All these should be considered before making your choice.