Munchkin cat (also known as Weirner Cat, Dachshund Cat, Mini Cat) is one of the cutest cats from the United States. The name Munchkin today is very popular with many cat lovers around the world because they are very cute, funny, friendly and closed to owners. The average Munchkin cat price is only $400 per kitten, but there are other different prices for your reference. For more details on prices, prestige pet websites and reputable Munchkin breeders, please refer to the article below.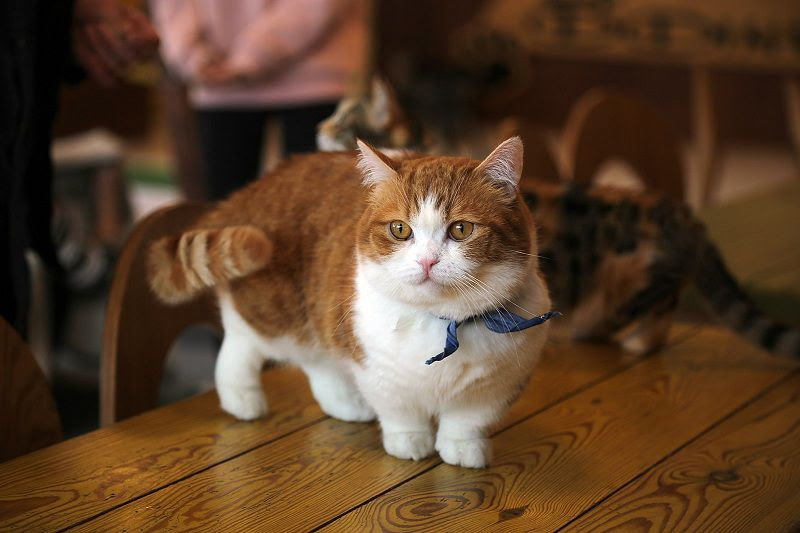 [ux_products products="24″ tags="cat-products" orderby="rand"]
Munchkin cat price range
Munchkin cat prices depend on many different factors such as:
Gender: females are usually more expensive than males because they can be used for breeding.
Cats with good family records and good health are usually priced more expensive because these cats can produce quality cats.
Beautiful coat color will be more valuable. Owners tend to choose bright colors instead of dark fur colors.
Limited registered Munchkin cat prices
These cats will not be allowed for breeding and will cost $300 – $500, on the average. If you are not a professional breeder, limited registered cats will be the right choice for you. Munchkin will be absolutely a lovely companion that you should own in your house.
>> You May Also Like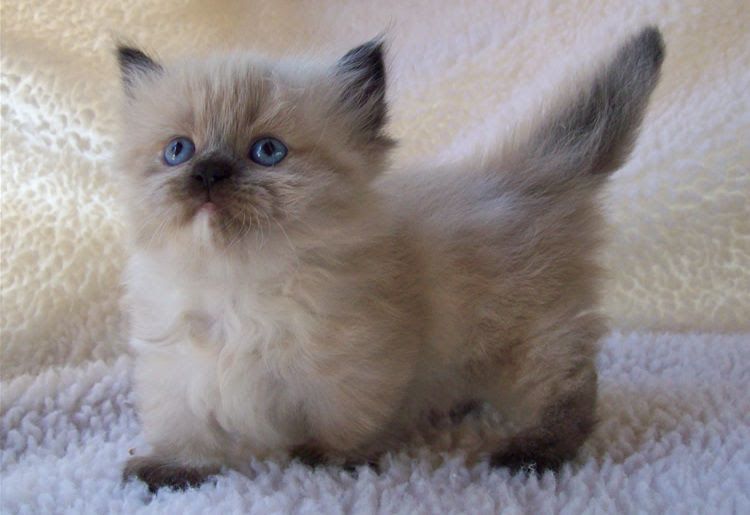 Fully registered Munchkin cat prices
Fully registered Munchkin cats will be allowed for breeding, therefore, their prices are much higher.
Munchkin cats coming from the less-known breeding farms, with normal family records will cost between $650 and $1200. These kitties are usually raised as pets.
Munchkin cats coming from reputable breeders, with high quality, beautiful bodies and beautiful coat will cost between $900 and $3000. These cats are usually raised for breeding or participating in cat beauty contests.
Where to buy Munchkin kittens
Online Muchkin cat websites
Hoobly.com/munchkin-cats/ – To find a suitable Munchkin cat, please visit the Hoobly website. This website is constantly updated large number of ads that selling Muchkin cats with diversity in terms of diverse colors and gender. You will need to pay around $500 to $1200 to buy a quality Munchkin.
Ragdollkitten.us/MunchkinKittens/ – This site sells both types of cats: limited registered Munchkin for $800 – $1500 and fully registered Munchkin for $2,000 – $3000. Although the price here is slightly higher than that in many other websites but the quality and service is very assured, surely will bring you the satisfaction.
Petclassifieds.us/Munchkin.html – Munchkin cats here are very diverse in color, size and information about these cats is public and quite complete, easy for you to find and refer. Prices here are also quite affordable from $600 to $2000. If you want to find a Munchkin that is not too expensive then the Petclassified web site is an ideal choice.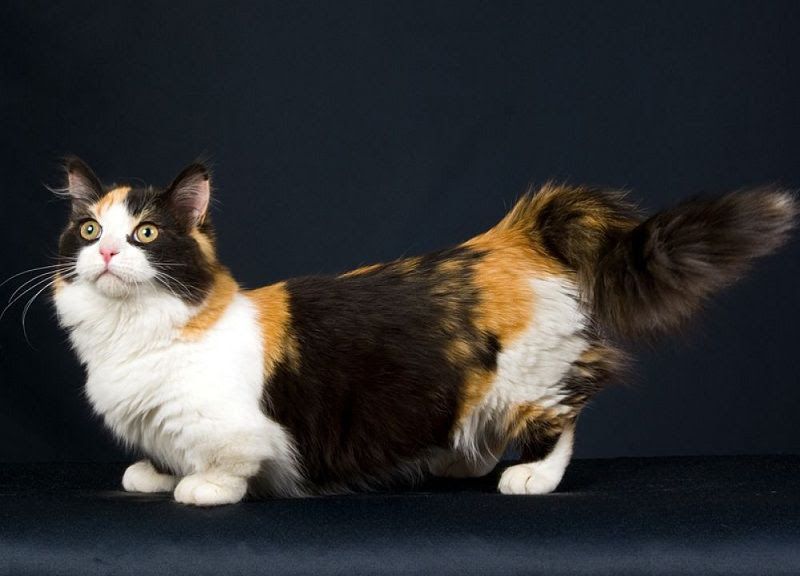 Reputable Munchkin breeding farms
1. Tiny Legs Munchkin
Tiny Legs is a well-known breeding center in Florida, USA. All cats here have a health certificate that can be shipped to anywhere in the world. They are committed to creating the best quality Munchkin to every cat lover.
You can find out more information and contact them through the website: http://tinylegsmunchkins.weebly.com/
2. Lil' bits Munchkins
The goal of Lil' bits Munchkins is to bring lovely Munchkin cats to many cat lovers all over the world. Therefore, they are constantly developing their breeding career to create the most beautiful and healthy individuals. All cats born here will be integrated into the family life with the kids and other pets. All Munchkins  in the farm are fully vaccinated.
You can find more information and contact them through the website: http://lilbitsmunchkins.myfreesites.net/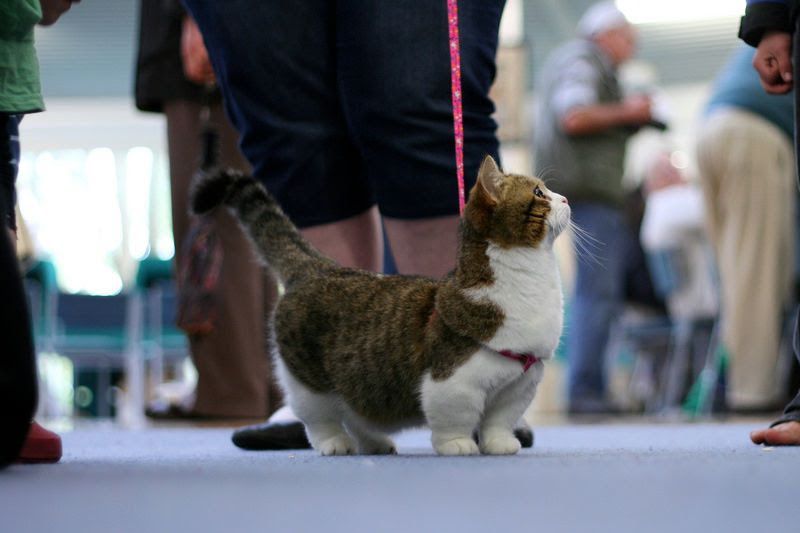 3. Mountaineer Munchkins & Minuets
Coming to this breeding farm, you not only find purebred cats but also find the hybrid Munchkin. The farms offers 2 types of Munchkin: Standard Kittens & Non-Standard Kittens. The cats here are very beautiful with their emerald green eyes and soft fur. This is ideal if you want to own a quality Munchkin.
You can find out more information and contact them through the website:  http://www.skjolaas.com/
Characteristics of Munchkin cats
Appearance
Munchkin is one of the most beloved cats nowadays. Perhaps short legs and the slow and shaking gait have caught the hearts of millions of cat-loving fans in the world. The four legs of Muchki cats never get straightened to make Munchkin look extremely cute.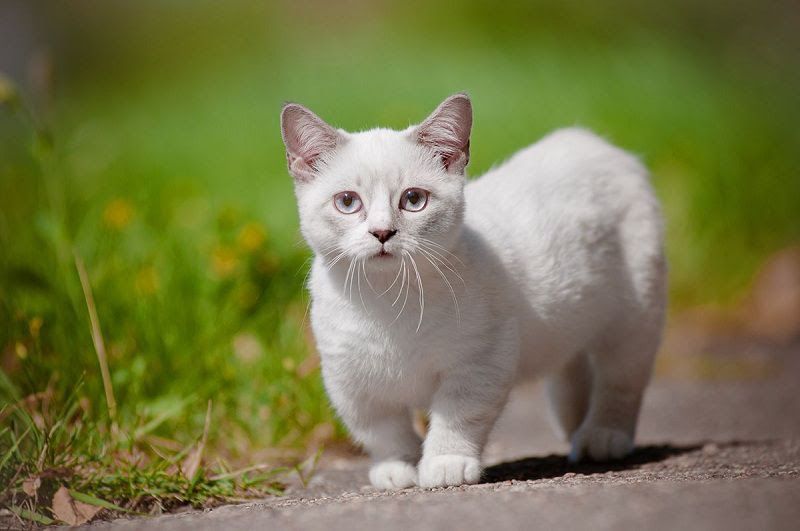 They have round and gourd face. The glittery eyes helped them get a lot of love from everyone.
Munchkin's hair is smooth and effective in helping to protect the body from the harsh weather conditions. Their hair is usually cream, gray, chocolate, black and white etc, hair in the tail is longer.
With its dwarf mushroom look, Munchkin is loved with their loveliness and charm. Immediately, this cat has become the most popular cat in the world.
Personalities
Munchkin cats have playful and sweet nature. They are extremely polite, kind and easy-going cats. The appearance together with personality has helped them to be loved by many people and Munchkin cats have also responded enthusiastically. They do not stop to tangerine or to be kittenish with the owner and kids. How do you not love such Munchkin cat?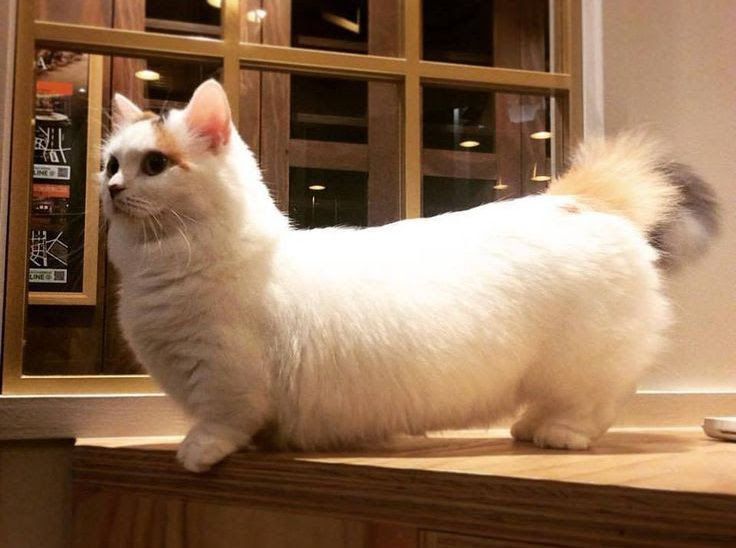 Munchkin is human friendly, especially for children and other pets. Unlike other cats, they can not climb and jump as highly as other cats ca do, so it is very easy to raise them.
They are intelligent, active and friendly cats. They will be great companions for every family.