Bengal cats, with their fur pattern resembling that of leopards, are also known as tiger cats. Despite their exotic appearance, Bengal cats are lovable, friendly, playful and obedient. It is why they are always sought out by cat lovers. Compared to other types of cats, Bengal cat price is not very high. They are also abundant in quantity so pretty much anyone can easily find a suitable Bengal cat for themselves. This article will provide you with details about Bengal kittens for sale prices, websites, reputable breeders, as well as give you background information about the origin, characteristics of Bengal cats.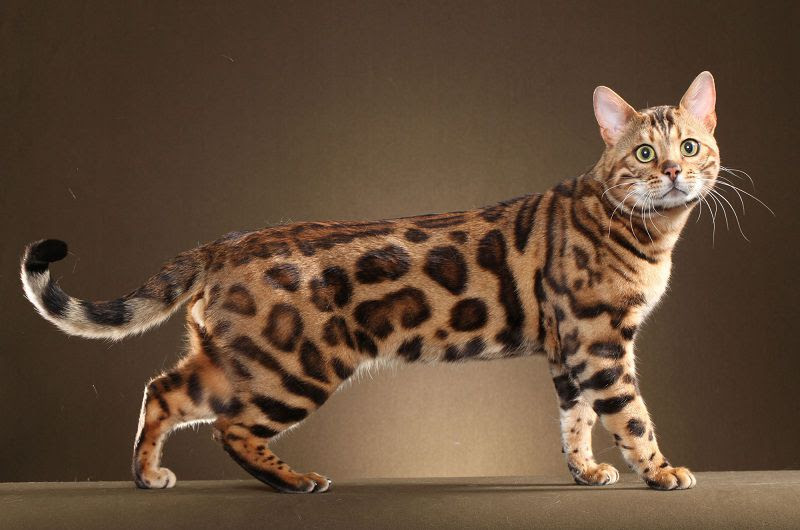 [ux_products products="24″ tags="cat-products" orderby="rand"]
This article will provide you with details about prices, websites, reputable breeders, as well as give you background information about the origin, characteristics (appearance and personality) and some notes on raising a Bengal cat.
Purebred Bengal Cat Price
The price of Bengal cats depends on key factors such as purpose or raising, size, color, lineage,…
Price of pet Bengal cats
As pets, Bengal cats cost around $800 – $1200. These kittens have ordinary lineage and are not allowed to breed. They are favored as pets for their friendly and docile personality.
Price of registered Bengal cats, allowed for breeding
These cats are allowed to breed. The higher their lineage is and the more beautiful they are, the more expensive they cost.
Bengal cats of ordinary breed, from lesser known breeders cost from $1200 to $2000.
Bengal cats of higher lineage, from reputable breeders can be priced at much higher, from $2000 to $7000 (in case of highly rare and beautiful Bengal cat, the price can be up to $10000).
>> You May Also Like: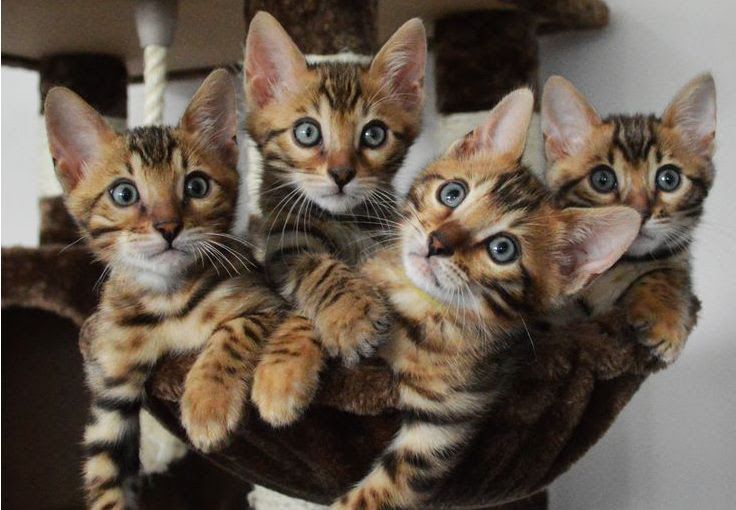 Where to find Bengal cat for sale
Bengal kittens for sale website
Cat selling websites are where you can easily find a Bengal cat for sale. The prices for Bengal kittens are varied, ranging between $500 and $2000.
Below are some reliable websites:
Hoobly.com/bengal-kittens/ – This is a reputable pet selling website in the US. They offer a variety of Bengal kittens of different age, size, colors at reasonable prices (from $500 to $1500). Details of kittens and breeders are fully and concisely displayed on the website.
Adorabengals.com – A site dedicated to selling Bengal cats. Here you can find a Bengal cat for yourself at a reasonable price. Almost every kitten has detailed information. Some Bengal cats from well-known breeders are also available on this website.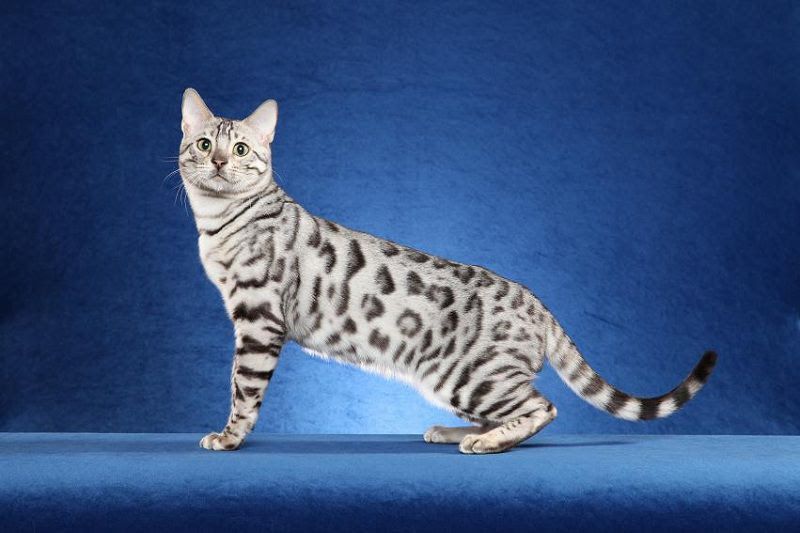 Bengal cats & kittens for sale from Reputable breeders
1. Aristocat Bengal
With their passion for this type of cats, they have strived to breed and develop not just the purebred but also new breeds with unique colors. They are home to stunning Bengal cats with silky furs and healthy figures. The cats born here are guaranteed to be healthy and are only put up for sale after 13 weeks of age.
You can find out more information and contact them through their website: http://www.aristocatbengal.com/
2. Anademant Bengals
They are professional Bengal cat breeders. Through the development in breeding, every Bengal here has outstanding beauty. They spend time and money evaluating, nurturing and improving the quality of each cat. Therefore, cats from Anademant Bengals has beautiful fur, slim figure and friendly personality.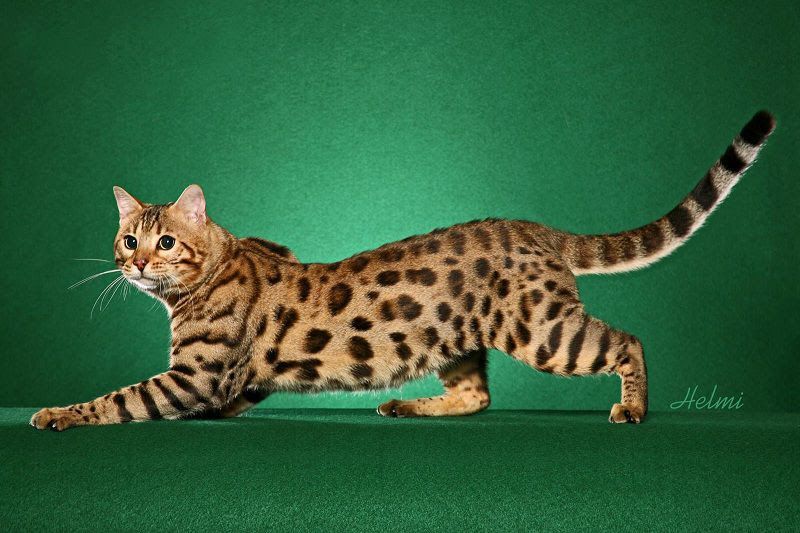 You can find out more information and contact them through their website: http://www.skagitbengals.com
3. Traipse Bengal
Traipse Bengal is a famous Bengal breeder in the US. Its breeding standards need to be strictly followed to ensure the best appearance and health. If you have any concerns about raising a Bengal cat, the staff here is always available to guide you through everything, from how to keep Bengal cats healthy to how to train them. This is a reliable breeder that you can rely on.
You can find out more information and contact them through their website: Seattlebengals.com
The origin of Bengal cat breed
Bengal cats are of American origin that emerged in the 19th century. They were crossbred between Asian wild cats and American domestic cats.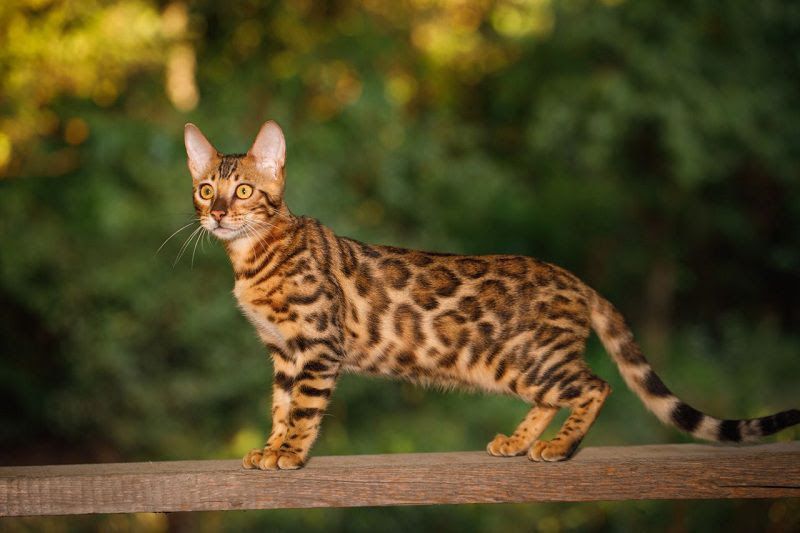 Since its inception, Bengal cats have been known to be pricey. Even until now, they are still considered one of the most expensive type of cats in the world. The Bengal cat price can be up to thousands USD if they are purebred and have good lineage.
Characteristics of Bengal cat
Appearance
Bengal cat look somewhat alike to Tabby American cats. However, the most distinct difference is that Bengal has spectacular stripes reminiscent of wild cats.
Bengal cat possess a healthy body, a long figure and strong muscles. Their legs are small but their feet are large thanks to their ancestral wild cats. Despite their plump body, their head is small with lovely with big blue eyes. It is such appearance of theirs that makes them favored by cat enthusiasts.
Bengal's plumage is thick and smooth, with many different colors, similar to leopards. The most common colors are black, marble and spotted brown.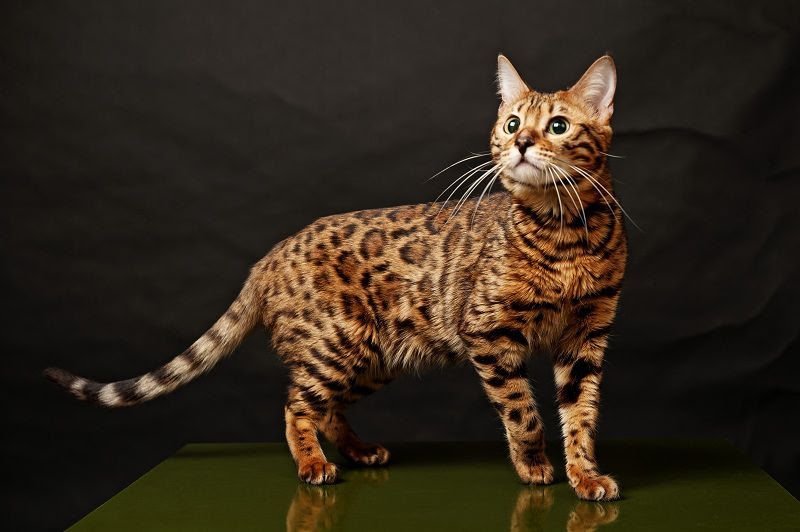 Personality
Bengal cats are intelligent, energetic and highly active. Thanks to their origin as wild cats, they are reflexive with any movements around them. Bengal is agile and strong like a mini "leopard".
They are cheerful, affectionate and devoted cats. They are friendly to people and other pets. Bengals love running and being cuddled by their owners.
With their ability to learn fast, they can be easily trained.