The Siamese cat (or Thai cat, Wichian Mat – according to Thai people) is a long-standing Oriental cat breed. Siamese cats are always popular pets and are loved in many families. Siamese cat price is quite reasonable now, only about $400 – $600 for each cat raised as pet only. Please refer to the article below for details on prices as well as breeders and the most reputable Siamese cat sites!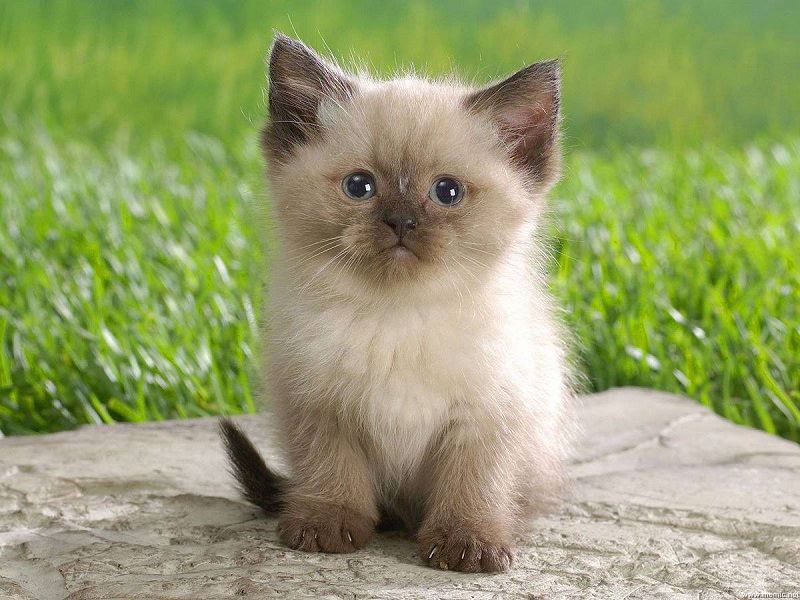 [ux_products products="24″ tags="cat-products" orderby="rand"]
Siamese cat price range
Limited registered Siamese cat price
These cats will only be raised as pets and will not be allowed for breeding. Therefore, price per child is not too high, from $400 to $600. This is a reasonable price and is worth to spend for such a cute and lovely cat.
Fully registered Siamese cat price
These cats will be allowed for breeding. Therefore, they are more demanding in terms of origins, colors, health status, etc. Prices of Siamese cats with breeding abilities are quite high and depend on many factors such as genealogy, breeding farms, quality, etc
Siamese cats with normal origin, from the lesser-known breeding farms, with not so prominent colors and appearance will cost between $600 and $900.
Siamese cats with premium origin, coming from well-known breeding farms, with beautiful color and body, will cost between $900 and $2,000.
>> You May Also Like: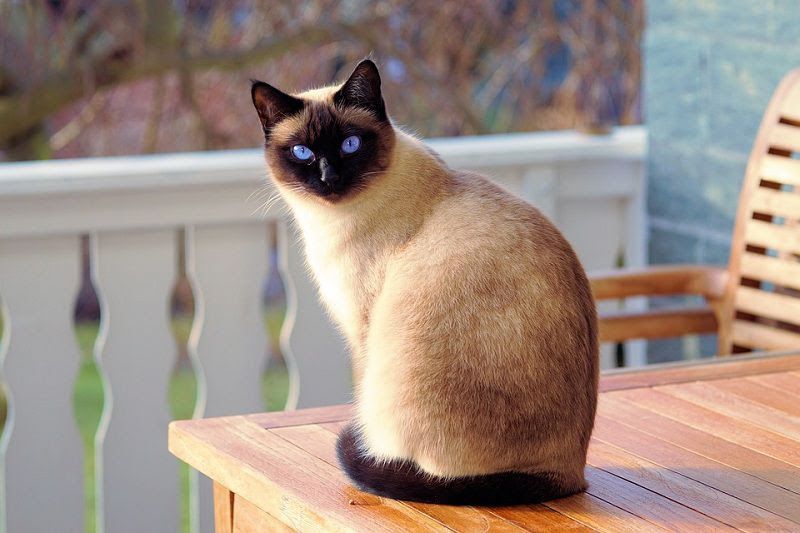 Price of Siamese cats imported from Thailand
The number of Siamese cats breeding domestically is quite large, however Siamese cats are imported directly from Thailand are still highly evaluated. Compared to cats born in the United States, Thai Siamese cats are slightly "wild" and more aggressive.
In terms of price, Siamese cats bought in Thailand will be priced lower than in the US, only about $200 – $400 for a cat with full registration and allowed for breeding. However, when these cats come to US, prices may rise to $1000 – $1500 due to high transportation costs.
Where to buy Siamese Cats
Online Siamese cat websites
Petclassifieds.us/Siamese-Cat.html – This is a fairly familiar pet site. Siamese cats here are quite diverse in terms of species, colors, and ages. Each customer will be provided with the most basic information about each cat and the seller. This is a great place for those who want a Siamese cat for a low price (about $300 – $800).
Hoobly.com/siamese-kittens/ – Like the Petclassifieds, the web is selling Siamese for a very reasonable price. Most of the cats sold here are kittens. Each will have a general description of the breed, age and color and photo as well. The web provides phone number, email, etc  so that customers can conveniently contact the seller.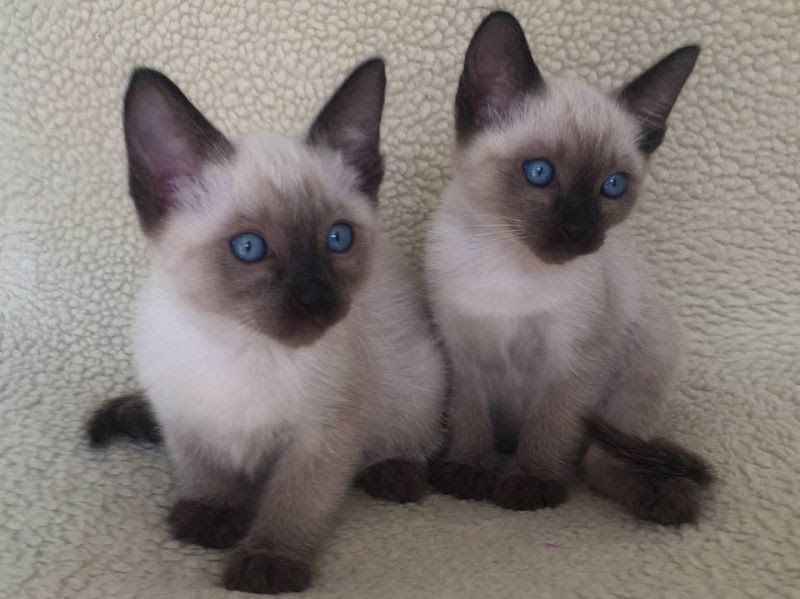 Reputable Siamese cat breeders
1. To-Lyn Cattery
They are traditional Siamese breeders with many years of experience. Each year they release the most beautiful and lovely cats, the most common colors of their cats are Seal, Chocolate, Blue, and Lilac. Raised in a family environment, these cats are gentle, docile.
Each cat is vaccinated and has a yearly health certificate with any genetic problems. If you want to buy a kitten at the farm, contact them soon since the farm does not always have cats available (because they give mother cats a rather long resting period after they give birth).
You can find more information and contact them through the website: http://www.tolyn.com/HOME.html
2. Mi Cattery
For more than 50 years, Mi Cattery's goal has been to create the strongest and most active Siamese cats. All cats here are tested for inherited diseases and leukemia before delivery to the recipient. They are fully immunized and have health certificates.
You can find out more information and contact them through website: http://www.micattery.com/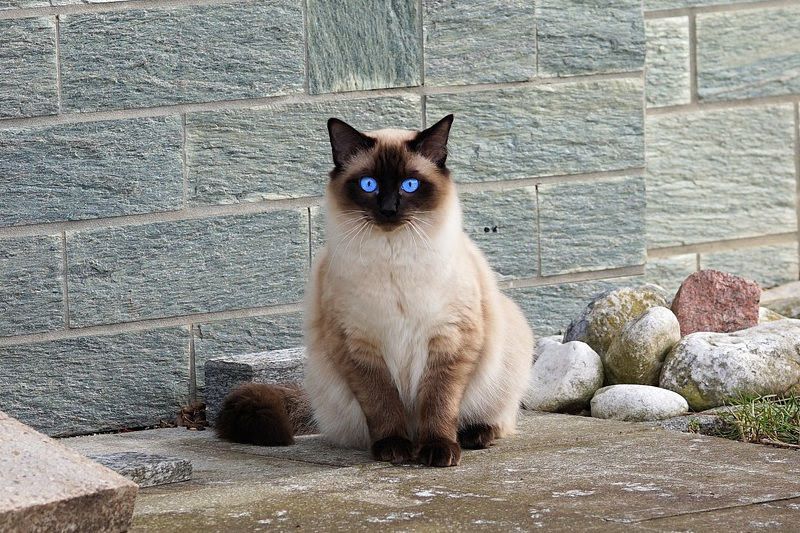 3. Tresor Cats
Tresor Siamese & Balinese Cats is a breeding farm located in Northern California. The camp specializes in breeding ancient Siamese lineage, but they also pay attention to the development of each cat's personality (such as obedient, dynamic, and intelligent personalities) so that they will easily adapt with modern life. The farm has won many Siamese cats all over because of their experience, enthusiasm as well as prestige.
You can contact them through the website: http://www.tresorsiamesecats.com/
Characteristics of Siamese cats
Appearance
Siamese cats are impressed by their very slim and compact body and high legs. Their weight is only about 7 – 11 pounds (3 – 5kg)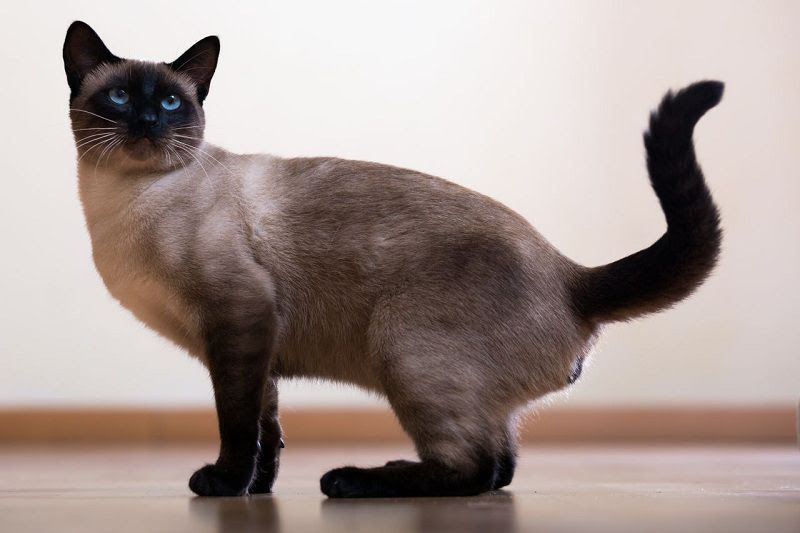 Siamese cat breed is divided into two lines: traditional cats and modern cats
Traditional cats: The body is long and full, and the body is strong with large bone structure. Their faces are quite round with large ears.
Modern cats: They are slimmer than traditional Siamese cats. Their faces are long and have many angles
Common identities as well as prominence in both lines are their eyes. They have very large, deep almond shaped eyes, and the blue color is very attractive.
This cat breed has a fairly short, thick and smooth coat. Their hairs are beautiful in terms of colors, such as chocolate and other colors such as gray seals, blue lilacs, etc. The hair on the face, legs, ears and tail is darker than that on the whole body.
Personalities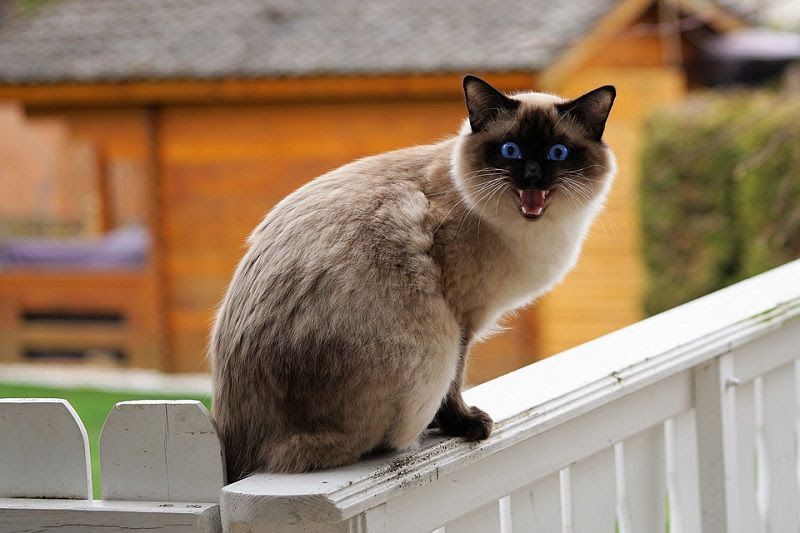 Siamese cats are different from many cat breeds in the world. They are not as lazy as the Persian cats, but rather like the Savannah Cats because of their active, agile, and active nature. They like to play with the owner. With a fast, powerful body, they are very good mouse "hunters" in the house so they are also very suitable for being raised in farms or in warehouses.
They are extremely friendly, close to everyone, especially to children and other pets. When you are next to them, you will be impressed by their gentle and soft life styles.