The Exotic Shorthair (also known as the Exotic or the Shorthair Persian) is a relatively new cat breed with its history dating back to the 1950s. It is a crossbreed between a Persian and an American Shorthair. These kittens are extremely adored by thousands of fans, especially women, who love their cute and gentle appearance. Each Exotic Shorthair price is around $1100/kitten. In the below article, we will list out detailed prices of Exotic Shorhair cats & kittens for sale from reputable breeders.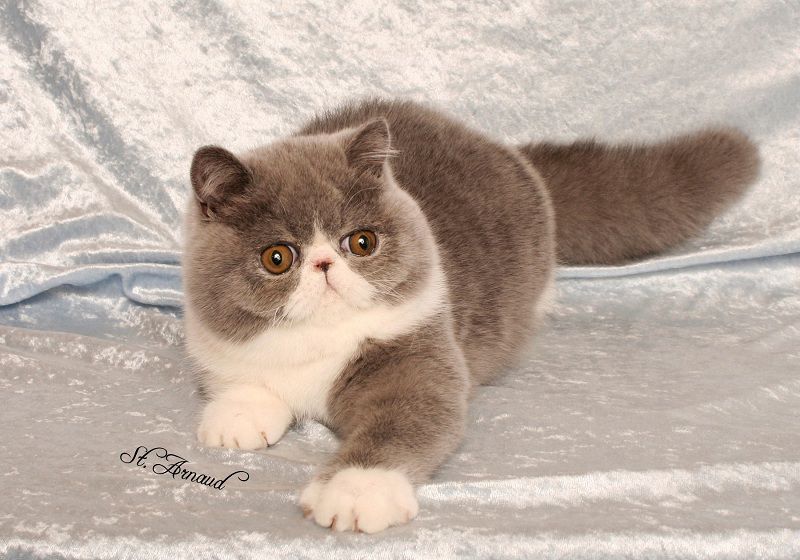 [ux_products products="24″ tags="cat-products" orderby="rand"]
Exotic Shorthair price range
Depending on what you raise them for, the price of Exotic Shorthairs can be grouped into 2 types: Exotic Shorthairs with limited registration (pet-only) and Exotic Shorthairs with full registration (with breeding rights).
Price of Exotic Shorthairs with limited registration
Each pet-only Exotic costs between $850 – $1800, which is a reasonable price range for a lovely and docile kitten.
Price of Exotic Shorthairs with full registration
Fully registered Exotics are allowed to breed. Their price fluctuates greatly based on their breeders, pedigree, lineage,…
Common pedigree Exotics, from lesser-known breeding farms cost from $1200 to $2200.
Excellent pedigree Exotics, from well-known breeding farms, with nice coat and appearance, is much more expensive. Their prices range from $1600 – $5000.
>> You May Also Like: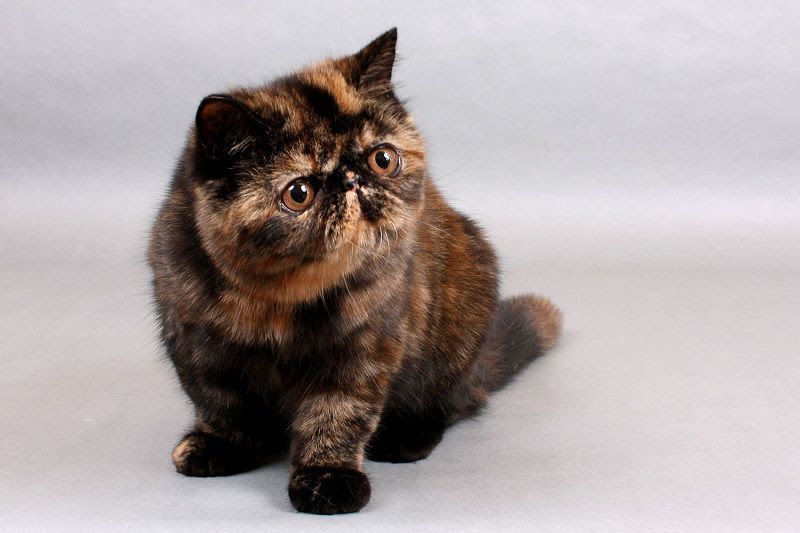 Where to find Exotic Shorthair kittens for sale?
Exotic Shorthair cats for sale websites
http://www.hoobly.com/exotice-shorthair-kittens/ – This website is known for its affordable pets. However, this does not apply to the beautiful and rare Exotic. The average price of each Exotic on this site is around $1200 – $2200. With a great variety of kittens to choose from, you can definitely find your ideal Exotic here.
https://www.petclassifieds.us/Exotic-Shorthair.html – This website has a greater price range than Hoobly. There are budget-friendly Exotics at $550 – $700 (very few) while most of the others are more pricey, from $1500 to $2500. We believe that you can choose a lovely kitten from this site.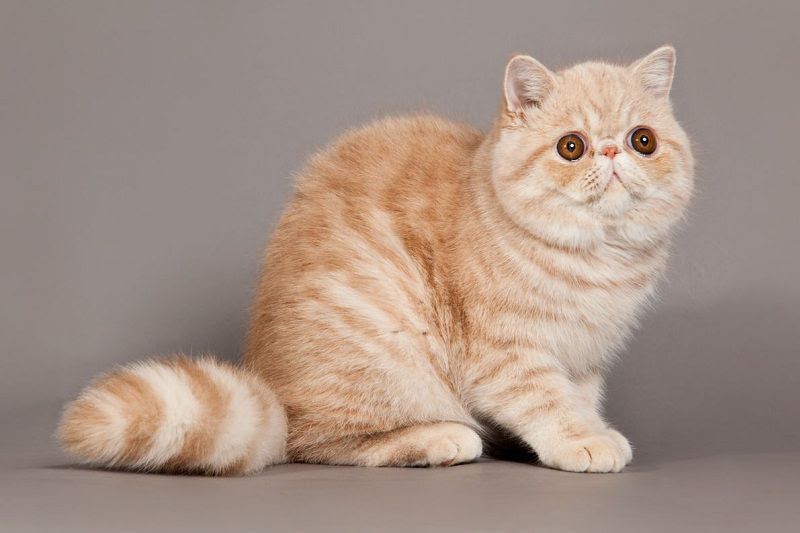 Exotic Shorthair cats for sale from Reputable breeders
1. My Exotic Furs
This is a small breeding camp specialized in the Exotic. All cats here are certified by the Cat Fancier's Association (CFA). Prioritizing quality over quantity, every year, this farm only breeds a limited number of kittens. After each litter, the staff here spend a certain amount of time caring and training the kittens for them to feel the family love. Each kitten has a health certificate and is vaccinated before moving to its new home.
You can find more information and contact them via their website: http://www.myexoticfurs.com/exotic_shorthair_persians.html
2. Harnas Cat
If you decide to buy a Persian or an Exotic from this farm, it is certain that you are about to own a beautiful, highly socialized and most importantly, healthy cat. The staff of this farm is always at your disposal to help you solve any difficulties with your kitten (such as illness, anorexia,…). Overall, this farm is very worthy of your consideration.
You can contact them on their website: http://www.harnascat.com/en/home.html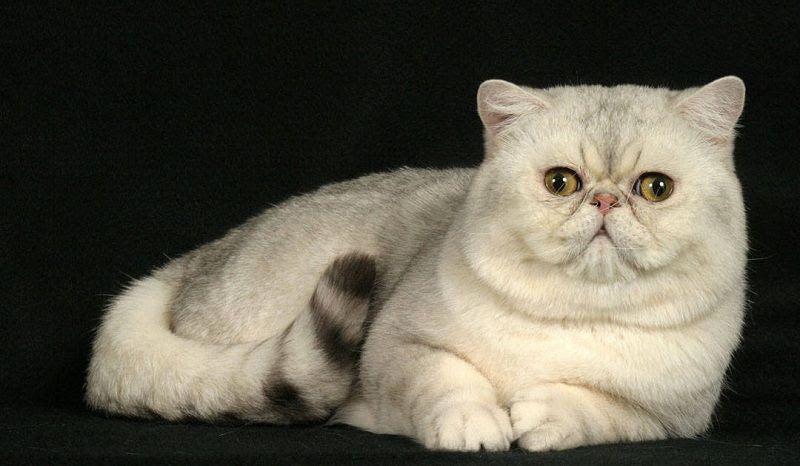 3. ZIAKATZ
Each year, there are more kittens born from this farm than from the other two. Of course, they are all lovely and healthy. Every kitten has its own diary file, which consists of its photos, parents' information, health certificate, health record and vaccination record. Such files make it easier for customers to find their most suitable Exotics.
Please visit their website at: http://www.ziakatz.com/
Characteristics of the Exotic Shorthair
Appearance
The Exotic is chubby with round head and eyes. This breed is average in size and weighs around 7 – 12 pounds (3.2 – 5kg) when grown up.
Some Exotics look different from the other. They are thus separated into two types: traditional and extreme.
Extreme Exotics have a flatter face with a nose not as snub as the traditional. As a result, these cats have difficulty breathing and are more prone to respiratory diseases.
Traditional Exotics have a normal nose. The owner should take note of this and check their physical condition.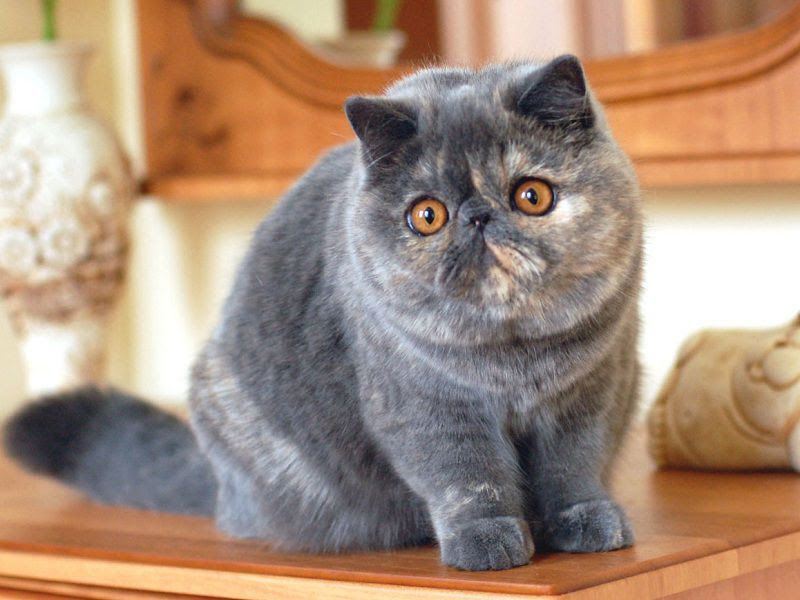 Not possessing a long and plush coat like that of Persians, Exotics are still adorned with a gorgeous coat which comes in various colors: white, black, red, cream, brown, tabby or tricolored,…
Their eye color depends on the color of the coat. For example, white Exotics have dark blue or bronze eyes. In some cases, the colors of each eye are different with one being bronze and the other blue.
Personality
Exotic Shorthairs are very easy going and affectionate. They are close and loyal to their owners. An Exotic cat will embrace you when you pick it up, or jump on your lap and curl up when you are sitting in a chair.
This breed inherits the calm temperament from the Persian cat, as well as the fun personality from the American Shorthair.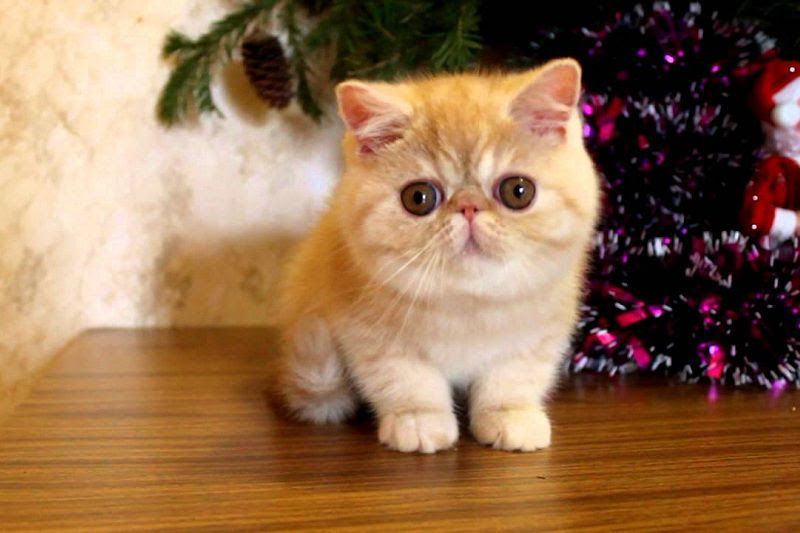 Exotics are intelligent and obedient. They typically do not jump or run around the house. However, when they do, you can just say "No!". They will then understand and behave.
Although gentle, like other cats, they are very curious. So do not be surprised if your cat wanders around the house, trying to catch things that attract their attention or to make friends with other animals.