The Cocker Spaniel is one of the most popular dog breeds in the world. From the late 1930s to the 1950s, the Cocker was the most AKC registered breed. Even until now, the Cocker Spaniel is still among the 15 most loved in the United States. The Cocker Spaniel price generally is not very high, around $600/puppy. In this article, we will share information about Cockers' prices and best websites & breeders to find Cocker Spaniel puppies for sale.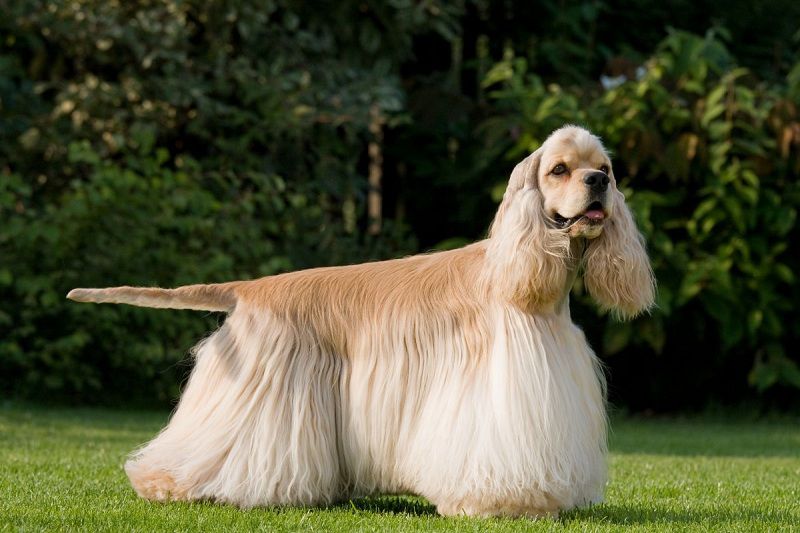 [ux_products products="24″ tags="cocker-spaniel-products" orderby="rand"]
Cocker Spaniel price range
Nowadays, Cockers come from two main sources: locally or imported from the UK. Depending on the purpose of raising, local Cockers are divided into 2 types: Cocker Spaniels with limited registration (pet-only) and ones with full registration (with breeding rights).
Price of Cocker Spaniels with limited registration
These puppies are not allowed to breed and usually sterilized so they are not very pricey, ranging from $500 – $800/puppy. Such prices are quite reasonable for a pet Cocker. Compared to unsterilized ones, they are also more suitable to raise as pets as they are more gentle and less wandering to find partners during breeding seasons.
Price of Cocker Spaniels with full registration
Fully registered puppies with breeding rights are usually more expensive than pet-only ones. There prices are quite diverse, depending on their quality, lineage, pedigree and breeder's reputation.
Cockers from less-known breeding farms cost from $1000 – $1300/puppy. They are often of common pedigree and mainly raised as pets.
Cockers from well-known breeding farms are more costly, ranging from $1500 – $4000/puppy. These puppies are usually of excellent pedigree, with nice appearance so mainly raised for breeding or participating in Dogshows.
>> Price of Other Family Dog Breeds: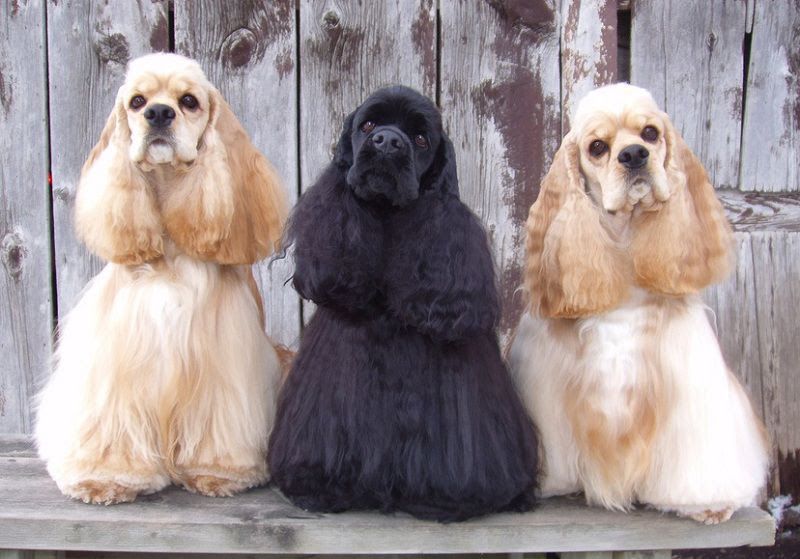 Price of UK imported Cocker Spaniels
The UK is the homeland of this breed. Therefore, Cocker Spaniels imported from this country are favored by breeders and are very expensive, commonly over $2000/puppy. However, in terms of quality, English Cocker Spaniels are only around the same as their American counterparts. Higher prices are due to shipping fees and buyer psychology.
Where to find Cocker Spaniel puppies for sale
Online Cocker Spaniels for sale websites
http://www.hoobly.com/cocker-spaniel/ – This is a familiar website for pet lovers. For a convenient purchase experience, full information of each Cocker is displayed and easily accessed on the website. This site updates worldwide classified ads quickly, which means wherever you are, you can find Cocker sellers in your proximity.
https://www.petclassifieds.us/Cocker-Spaniels.html – You can easily find your ideal Cockers here. Like Hoobly, this site offers a great variety of Cockers of different sizes, ages and prices… However, as most of the ads are classified, the quality of puppies may not be thoroughly checked. Therefore, before any purchases, you should carefully check registration information, health certificate,…
http://marketplace.akc.org/puppies/cocker-spaniel/ – This is certainly an address all pet lovers know and trust. You can feel rest assured to purchase a Cocker here. Cockers on this site are all healthy and diverse in sizes, colors and ages.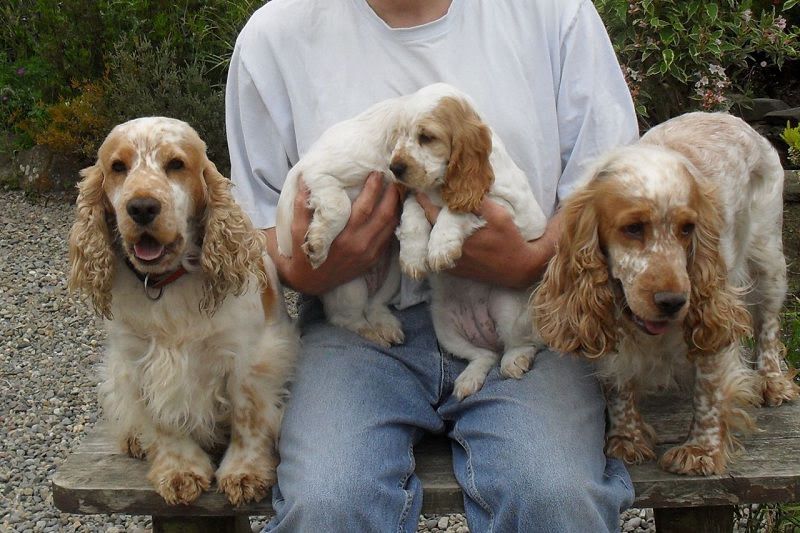 Cocker Spaniel for sale from reputable breeders
1. Max Cockers
This is a famous breeding farm which owns gorgeous brown and black Cockers. Puppies here are all healthy, beautiful and strictly trained. Therefore, you don't need to worry about the quality of Cockers at this farm.
You can find more information and contact them via their website: https://www.maxcockers.com
2. A'Lord Cocker Spaniel
Established in 1986, this breeding farm has a long history in breeding Cockers. Cockers at this farm are all well cared for and have frequent health check. Also, special training regime and appearance improvement are two top priorities of this farm.
You can find more information about Cockers currently on sale on their website:: http://alordrot.tripod.com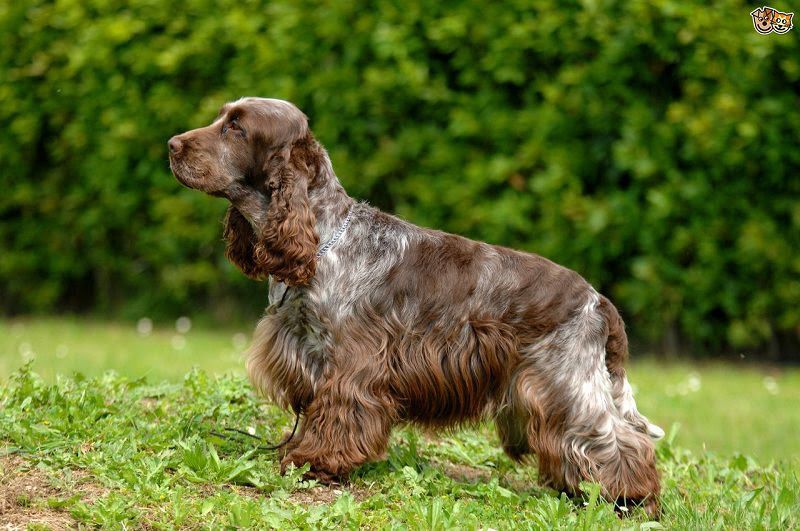 3. Hyer Luv
With their special love for these beautiful puppies, breeders at Hyer Luv decided to start their career with Cockers. By their enthusiasm and passion, they have created many beautiful and healthy Cockers up to customers' standard.
You can find more information and contact Hyer Luv via their website: http://www.hyerluv.com
Characteristics of the Cocker Spaniel
Appearance
The Cocker Spaniel has a strong and sturdy body with a weight of 24 – 34 pounds (11 – 16kg). The eyes are large but not prominent, often of hazel or dark brown. The ears are large and pendulous to the neck.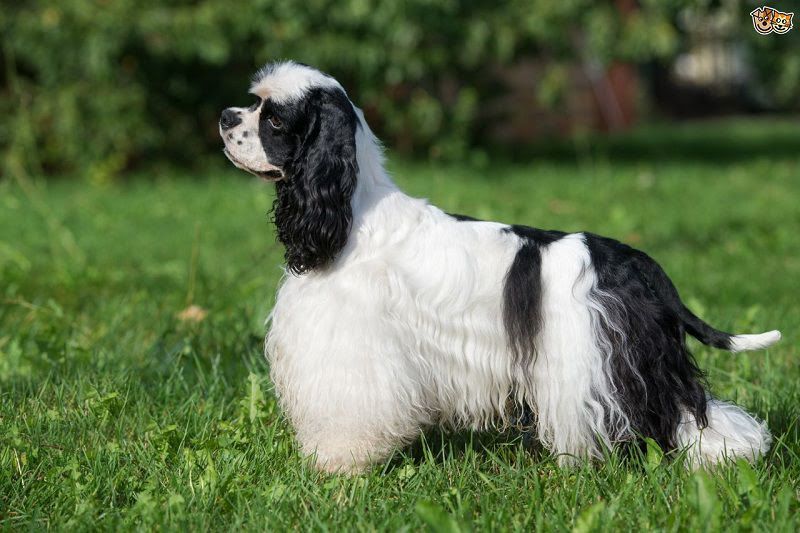 Their coat is long and not wavy. Despite the long and thick coat, they are still adaptable to hot climate. The colors of the coat are quite diverse, coming in solid colors such as black, red, cream without any white marks, except for the one on their chest.
Personality
The Cocker Spaniel is known for its playful, kind and enthusiastic temperament. Cockers are gentle and always want to make their loved ones happy. Although they are commonly raised as companions, they can be trained to become race performer and participate in obedience and agility competitions.