Newfoundland dog, also known as Newf or Newfie, is the dog breed with origin from the Newfoundland island, Canada. They are hardworking, loyal and very smart dogs. Therefore, Newfoundlands have become reliable friends of many families for long time. Newfoundland dog price is currently quite reasonable, about $1100 for a puppy, on the average. This article will give you more detail information about prices and websites, and the most prestigious Newfoundland breeders.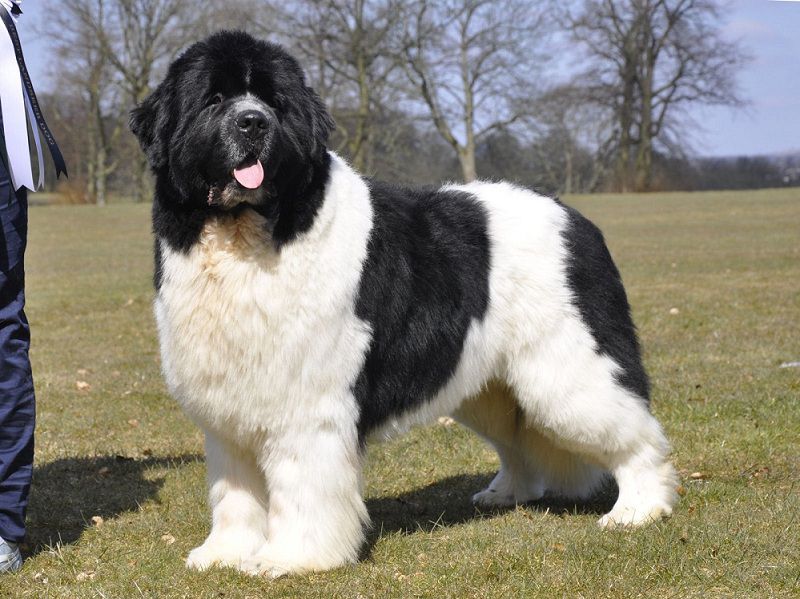 [ux_products products="24″ tags="newfoundland-products" orderby="rand"]
Newfoundland dog price
Based on raising purposes and quality, Newfoundland dogs are divided into 2 different categories in terms of prices: limited registration Newfoundland dogs (Newfoundland raised as pet only), and full registration Newfoundland dogs (Newfoundland allowed for breeding).
Price of Newfoundlands raised as pets
Limited registered puppies could be only raised as pets and you will not be permitted to breeding them. In return, you can pay a lower cost to be able to own a lovely Newfoundland puppy. If you are not professional breeders and you just raise dogs because of your love for them, a limited registered puppy is the most suitable choice for you. Prices of Newfoundland pet dogs are currently from about $800 to $1300.
Prices of Newfoundland dogs with full registration and allowed for breeding
Fully registered Newfoundland puppies will be allowed for breeding. Their prices not only often fluctuate greatly depending on breeder's location, lineage, genealogy, etc, but are also much higher than that of Newfoundland raised as pet only.
Newfoundland puppies with normal genealogy currently have prices fluctuating from $1200 to $2200.
Puppies with outstanding genealogy and leading lineage will have higher prices depending on their sizes, breeder's location, etc. Prices of these puppies are popularly from $2200 to $10000, even higher for excellent ones.
>> You may also want to read: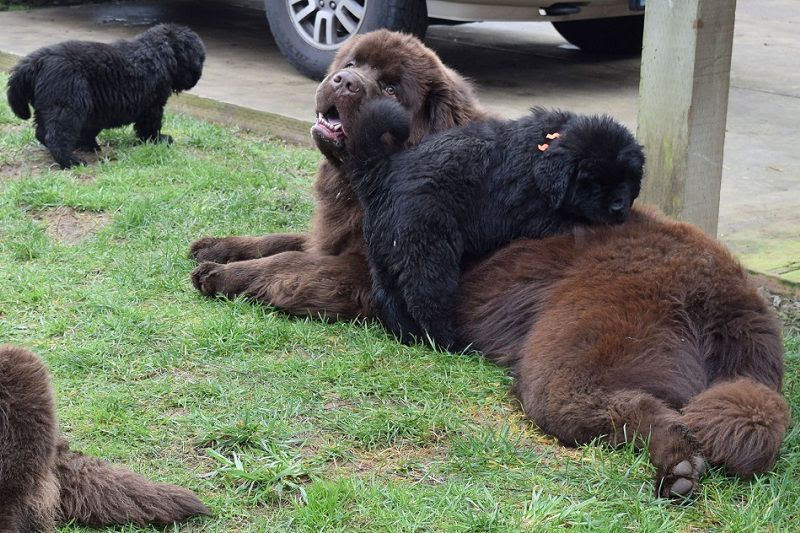 Where to buy Newfoundland puppies
Online pet websites
hoobly.com/newfoundland-for-sale/ – Here you could find lots of Newfoundlands with different colors and different sizes. Their prices are also quite diverse, and range from $500 to $2400 per puppy depending on quality. This is one of the prestigious pet addresses that many people believe so you can feel secure when looking for yourself a Newfoundland here.
www.greenfieldpuppies.com/newfoundland-puppies-for-sale/ – Despite being a quite new website, greenfieldpuppies has already had quite professional working style and a large number of many different dog breeds. Prices of Newfoundlands here are reasonable, diverse, and fluctuate from $700 to $1400 per puppy.
preloved.co.uk/newfoundland/ – This is also a famous address that provides large number of high quality Newfoundlands. Puppies here cost about $1000 each, on the average. The prices in this website are reasonable. Besides, since this place has professional working attitude, you could completely give your faith here.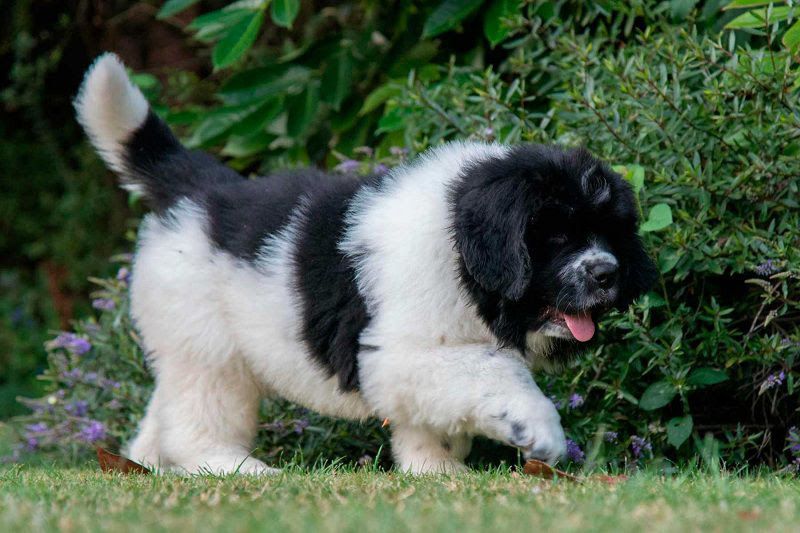 Prestigious Newfoundland breeders
1. McFall Newfoundlands
As a enthusiastic and responsible Newfie breeder, Lois McFall not only supply high quality and healthy puppies but also give you the most sincere and useful advices before you decide to pick a Newfoundland home. We believe that you will learn many new and useful things about this dog breed when you access to their private website.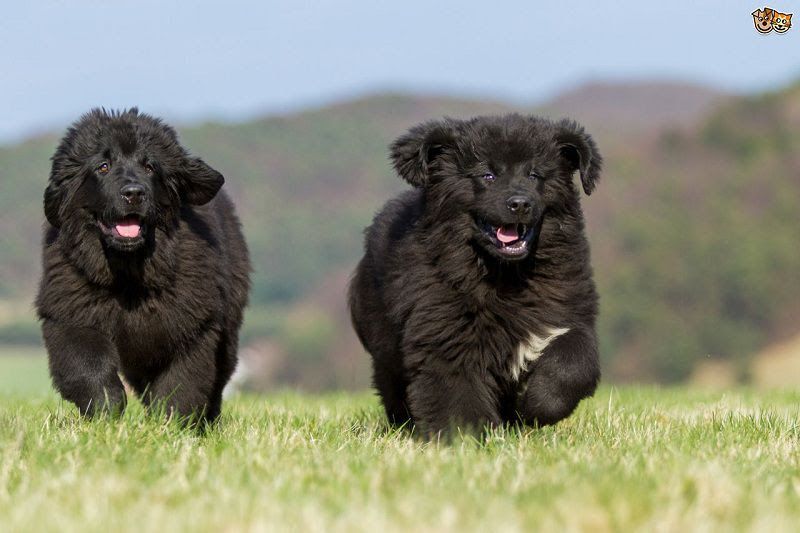 You could refer more information about the breeding farm as well as Newfoundland prices of McFall here: http://www.mcfallnewfs.com
2. Prairie Home Newfoundland
This breeding farm has 15 years of experience in breeding Newfoundland. Prairie Home is the home of many healthy and high quality Newfie dogs. They have affirmed their brand name for many years and they have continued to enlarge their dog breeding farm recently. At the same time, they constantly try to develop Newfoundland dog breed perfectly.
You can find more information and contact to order a Newfoundland of Prairie Home here: http://www.prairiehomenewfs.com/
3. Highlander Newfoundlands
This is one of quite well-known breeding farms about Newfoundland dog breed. Newfoundland puppies born here have a large space to entertain, they are also well-trained when they are at young ages and they always live in the full love of adults and children.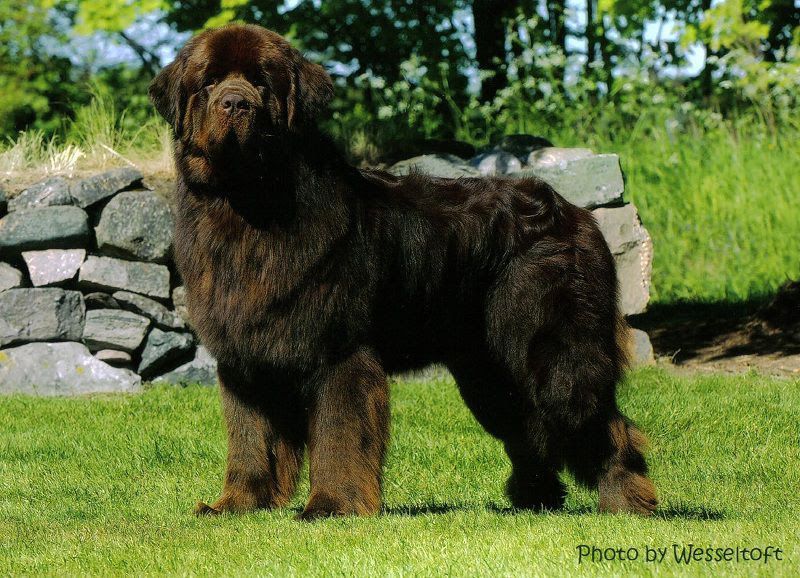 Price of Newfoundlands in Highlander is more reasonable than that of other reputable breeders. You can find more information and contact the farm here: http://highnewf.homestead.com
Characteristics of Newfoundland dog
Appearance
Newfoundland is a big and extremely powerful dog breed. Male can weigh up to 150 pounds while female can weigh up to 110 pounds. They have solid muscles and flexible, durable working ability.
Newfoundland coat is ruffled, long, dense and waterproof. Their coats have a lot of colors such as black – yellow, black – white, grey and they often have white spots in the chest, feet and tip of tail. Two layers of the thick ruffled coat have a great effect. It helps them adapt to the cold in the Northern Hemisphere.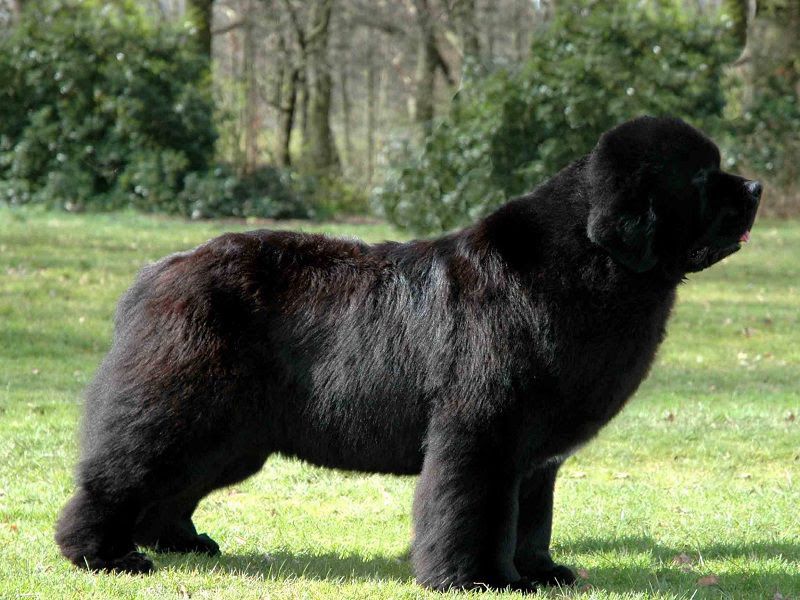 Personalities
Newfoundland is a dog breed that has very peaceful, gentle and sentimental nature, unlike their fierce appearance. They are very intelligent, agile, easy to be trained, always faithful and loyal to their owners.
This dog breed has sharp feeling ability; they can feel bad people and dangerous things coming. They may act aggressively towards bad people or to protect their families. However, with those who they are already familiar with, they act so hospitably and in a friendly way.
Newfoundland enjoy playing with water, swimming and they need a space to satisfy that interest.