The Burmese and Birman are both cat breeds of Burmese origin. Due to their similar names, it is not uncommon for people to mistake one for another. It can be said that the Burmese is a short-haired version of the Birman. Representing love and devotion, Burmeses can make cat lovers fall for them at first sight. The more we learn about them, the more we appreciate and love them. Nowadays, Burmese cat prices range from $500 – $700/ kitten. For more details about their prices, their reputable sellers to find Burmese cats for sale, and their characteristics, please keep continuing with this article.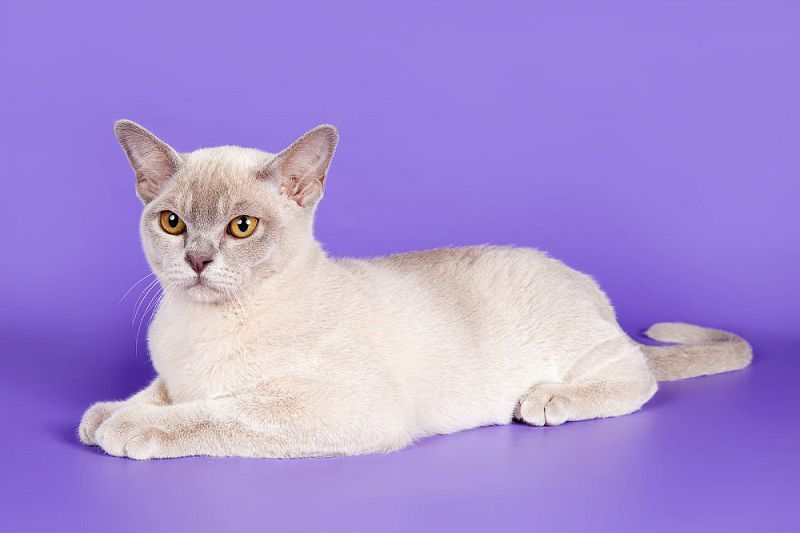 [ux_products products="24″ tags="cat-products" orderby="rand"]
Burmese cat price range
Price of Burmese kittens for sale with limited registration
Pet-only Burmeses cost around $450 – $650. Although they are not allowed to breed, they can still satisfy your need of a companion at a reasonable price.
Price of Burmeses with full registration
With breeding rights, fully registered Burmeses are much more expensive. However, their prices also vary depending on their pedigree, lineage and breeder.
Burmeses for sale from lesser-known breeders cost between $500 – $800/ kitten. They are of common pedigree, over 95% purebred and mainly raised as pets.
Burmeses from well-known breeders can cost way more, with prices ranging from $850 – $2200/ kitten. They often have excellent pedigree, outstanding appearance or performing ability. They are mainly raised for breeding or Catshows.
>> You May Also Like: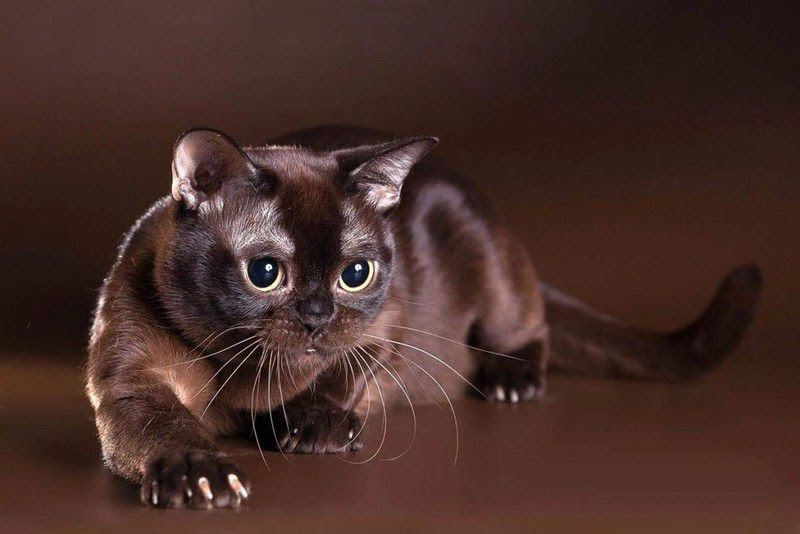 Where to find Burmese kittens for sale
Burmeses for sale from selling websites
http://www.hoobly.com/burmese-kittens/ – This is a familiar site for pet lovers all over the world. The price of each Burmese kitten for sale here is quite affordable, ranging from $500 – $1000/ kitten.
With its modest popularity in America, the Burmese is not available on many pet websites. For high quality Burmeses, you should check out the following breeders.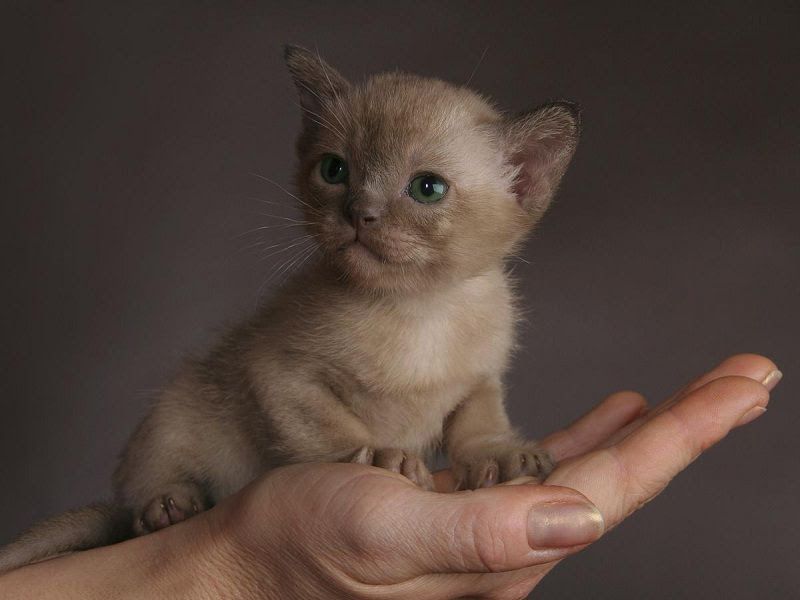 Burmese cats for sale from reputable breeders
1. Carmelkats Burmese Cattery
With many years of experience in breeding Burmeses, the experts at this cattery know very well the personality as well as the need of the Burmese breed. Their way of training kittens is very "democratic". The kittens are not restricted in a certain framework but are free to develop themselves in a family environment filled with love.
You can find more information and contact them at: http://www.carmelkats.com/
2. Ricela Cattery
This place is relatively well-known in Ohio. Burmese kittens here are available in 4 coat colors: brown, champagne (beige mixed with honey), light blue and platinum (gray – silver). Beside their pretty look, Burmeses here are also lovely and highly socialized, which makes them suitable to live in any families.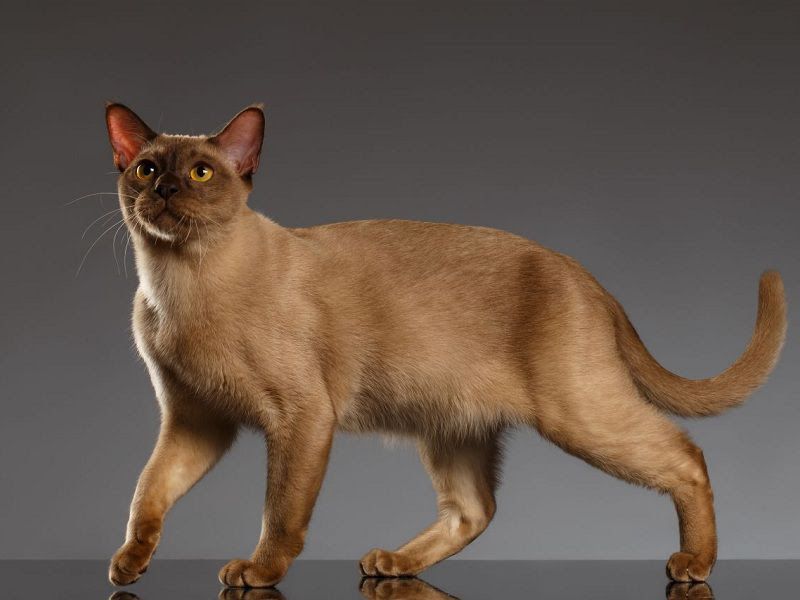 You can find more information and contact them at: http://www.ricelacattery.com/
3. Qwan Yinn Traditional Burmese
This breeding farm offers written contracts to ensure the health, especially the genetic issues of each kitten. After your purchase, your kittens are able to have a health check up with professional veterinarians. You can also bring them back if necessary. With this preferential policy, you will not need to worry when buying kittens here.
You can find more information and contact them at: http://www.qwanyinnburmese.com/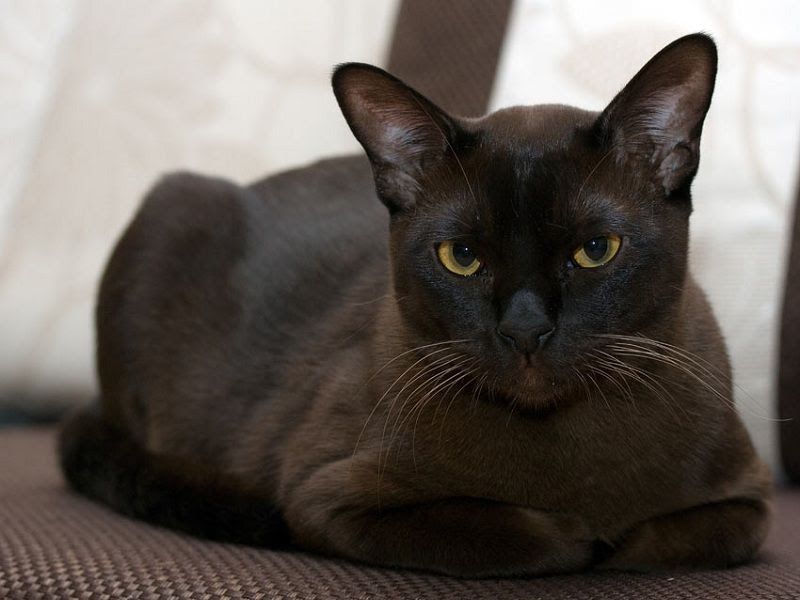 Characteristics of the Burmese
Appearance
The Burmese is medium-sized with a strong and muscular body. Despite their small figure, they are relatively heavy, from 7 – 11 pounds (3 – 5 kg).
They have a short, velvet-like coat. The coat colors are quite diverse: light brown, chocolate, red, cream, blue, …
Their big eyes make their expression seem innocent, and no one can easily resist that enchanting charm. That pair of eyes is one of their very powerful weapons, enough to knock out anyone's heart.
Personality
In general, this is a very intelligent, cheerful and vivacious cat breed. As adults, their playful nature "grows" to a higher level. You will never feel lonely when you are with them.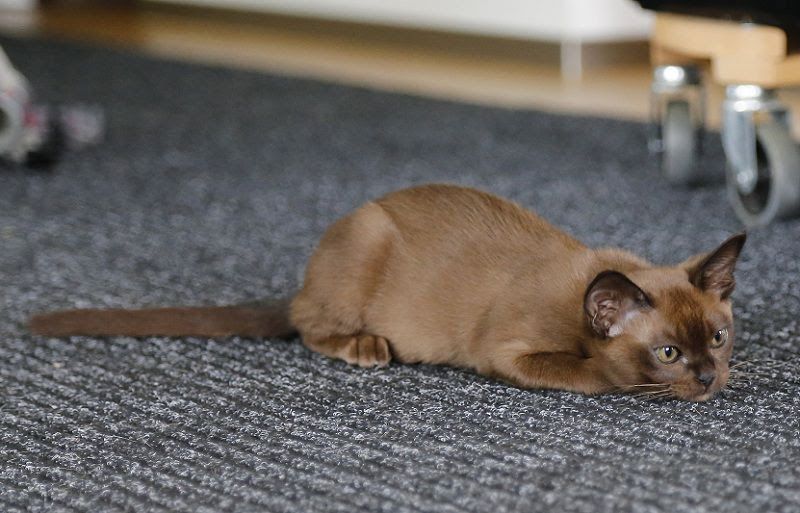 Burmeses have excellent intelligent and their own distinct character. They love being close to people. Whenever they are fond of someone, they like that person cuddling them. They also like helping their owner to guard the house. They are good at tracking who is going in and out.
These cats are affectionate and devoted. Their personality is similar to that of dogs. Some Burmeses even know how to play catch, just like dogs.
Burmeses can even melt the heart of someone who never like cats for even one day in their life. Anyone will fall for their charm and then realize that owing a Burmese is a wonderful thing!