Nowadays, the Manx cat is very popular in many families, mostly for two reasons. First, they are tailless (more precisely, they have a very short tail). Second, their hind legs are longer than their front legs, which makes them hop like rabbits. Those special features are what make many people fall for them. Moreover, they are also small and adorable. The Manx cat price is quite low, only ranging from $300 – $500/ kitten. In this article below, we will provide details on this breed in terms of prices, selling websites and reputable breeders to find Manx kittens for sale.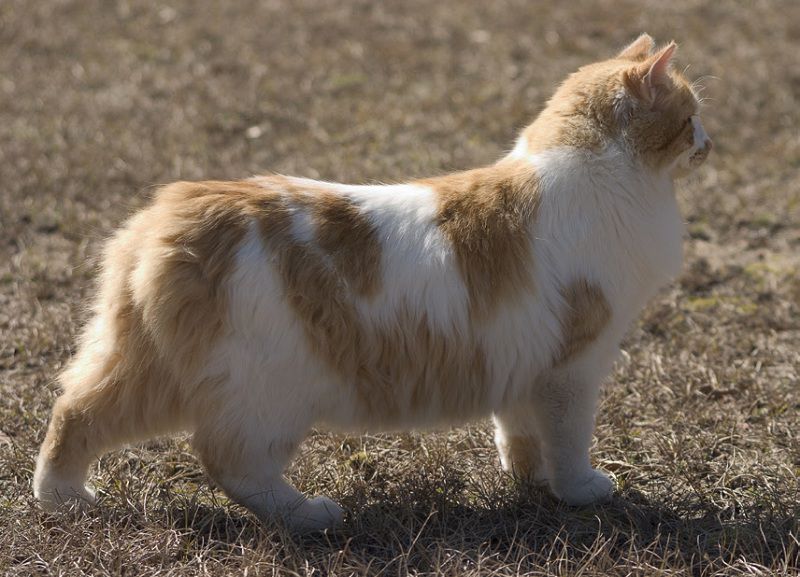 [ux_products products="24″ tags="cat-products" orderby="rand"]
Manx cat price range
Price of Manx cats with limited registration (pet-only)
Pet-only Manx are not expensive, about $300 – $500/ kitten. They are suitable for every family, even ones with children, the elderly or other pets.
Price of Manx with full registration
Their prices vary based on their origin and appearance.
Common pedigree Manx, from lesser-known breeding farms, cost from $500 – $800.
Excellent pedigree Manx or ones from the best breeding farms are higher in price, about $800 – $1500/ kitten.
Price of Manx kittens imported from England
Manx kittens imported from England, where this breed is the most thriving, are much more costly than locally bred ones. Normally, you will have to pay around $1000 for each fully registered Manx from England. Kittens from famous breeders or with award-winning parents have much higher prices.
>> You May Also Like: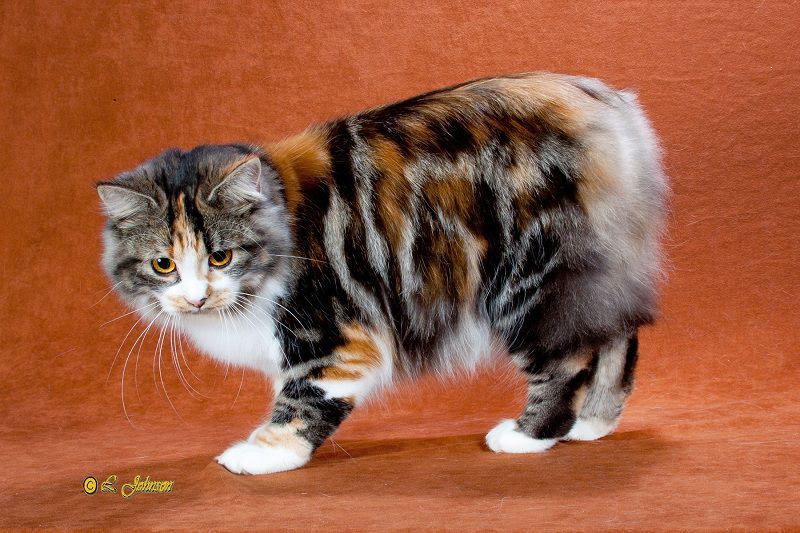 Where to find Manx cats for sale?
Manx cats for sale from classifieds websites
http://www.hoobly.com/manx-cats-for-sale/ – When it comes to pet selling websites, Hoobly is a name that cannot be missed. Easy to use, this site brings convenience to both sellers and buyers. Information about sellers and pets is fully and concisely displayed. You can find a good Manx kitten here with a reasonable price, from $250 – $500.
https://cats.oodle.com/manx/for-sale/ – You can easily find on this site all information about kittens currently for sale. However, it is somewhat inconvenient that the price of each kitten is restricted. You will have to contact the seller through phone, SNS or email. On the other hand, this can be a good thing because if you can negotiate with the seller, your purchase can be a real bargain.
https://www.petclassifieds.us/Manx.html – Manx kittens for sale here are very cheap, about $150 – $400. Therefore, it is a great place if you are on a budget.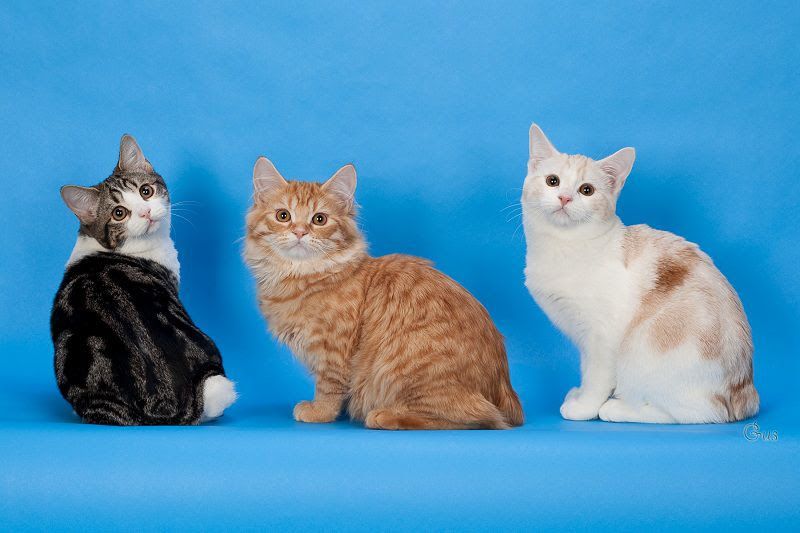 Manx kittens for sale from reputable breeders
1. Manx Station Cattery
This breeding farm functions like a closed system. Apart from the Manx, they also breed different types of animals such as dogs, horses or even dairy cows. This farm follows the standards set by the CFA and the TICA so that every Manx born here is healthy and highly socialized. In this positive living environment, these kittens also get to develop their personality (sociable, friendly,…).
You can find more information and contact them via their website: https://www.manxstation.com/
2. Fuzzy – Foot Manx Cattery
With many years of experience in breeding the Manx, there is no surprise that this farm is home to many gorgeous white Manx cats. And to make it even more impressive, they have won 3 major competitions at CFA and have received countless positive feedback from customers all over the world.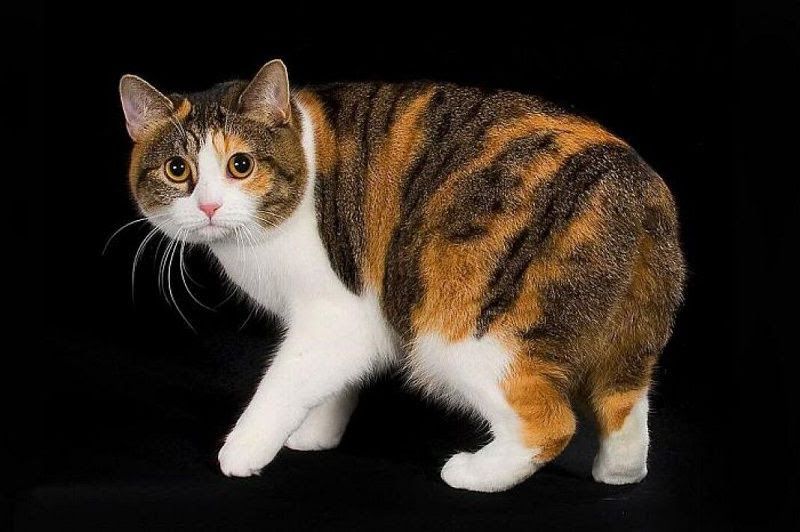 You can find more information and contact them via their website: http://www.manxcats1.com/index.htm
Characteristics of the Manx
Appearance
The Manx is a small cat breed with a height of 10 – 15 inches (25 – 38 cm) and a weight of 8 – 12 pounds (3.6 – 5.5 kg).
As a whole, they are not much different from other breeds with a round face, big eyes and upright ears. Their coat is very silky, coming in black, white, mottled, silver,… There are two types of coats:
Long-haired: Long-haired cats have two smooth layers of hair near the thighs, the abdomen, around the neck, between the toes. There are tufts of hair between the toes and in their ears.
Short-haired: Short-haired cats have double coat with thick and short under layer, and a longer outer layer.
The most characteristic feature of this breed is their tail. There are 4 different types of tails:
"Dimple rumpy" or "rumpy" – There is no tail at all.
"Riser" or "rumpy riser" – A piece of cartilage or some spine under the coat, which can be seen most clearly when kittens is happy and wag their tail.
"Stumpy" – the tail is longer than "Riser" but shorter than "Tailed". (In some rare cases, kittens are born with a broken tail that is not fully developed).
"Tailed" or "longy" – the same or almost the same length with other cats' tails.
Usually, the shorter the tail is, the higher the Manx costs.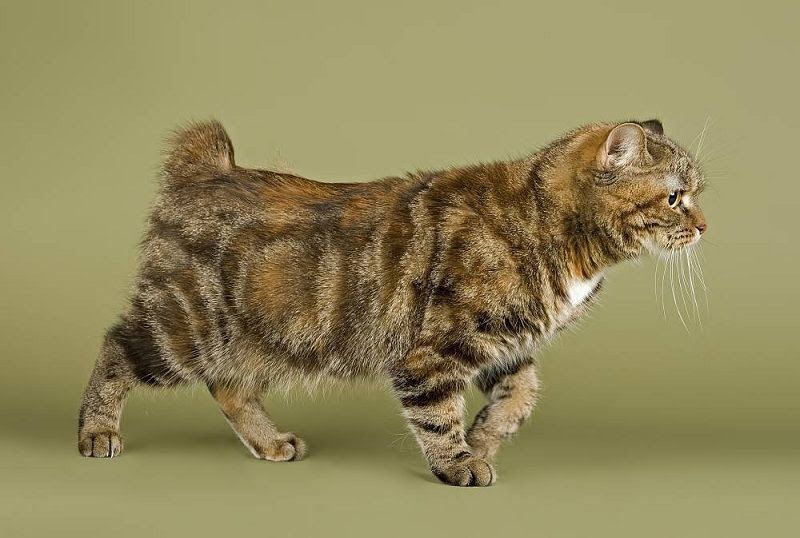 Personality
The Manx is active, playful and cheerful. You do not need to spend too much time caring for them as they can play with small toys by themselves.
They are affectionate, devoted and tend to stick with only one owner over their lifetime. But it does not mean they are hard to approach. In fact, they are very friendly and willing to make new friends.