The Birman (also known as the "Sacred Cat of Burma") is one of the most attractive and popular cat breeds among American families. The Birman is said to be an ancient cat breed, originating from temples in Burma, hence these cats give off a "sacred" vibe. With their friendly and obedient nature, Birmans are great choices for families with children, the elderly and other pets. The Birman cat price ranges from $500 – $700/kitten. In the article below, we will give an overview of their prices, as well as breeders and Birman kittens for sale websites.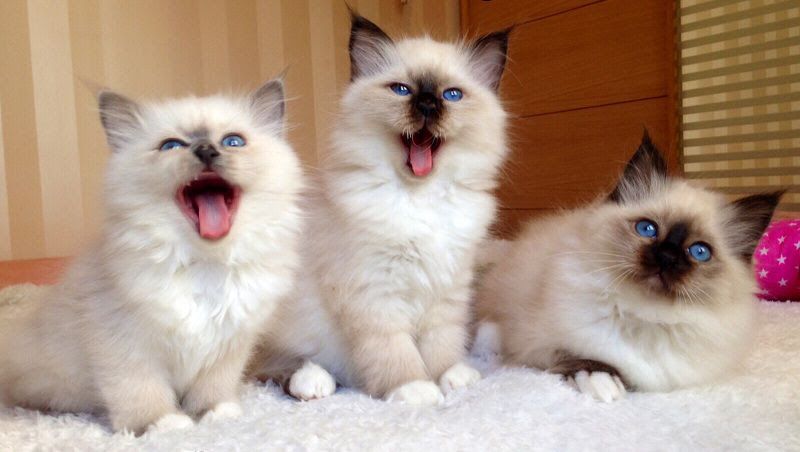 [ux_products products="24″ tags="cat-products" orderby="rand"]
Birman cat price range
Depending on the purpose of raising, prices of Birmans may vary greatly. A pet-only (sterilized) Birman is generally cheaper than a breedable one. Therefore, you should take into account your needs and budget to make the most suitable decision.
Price of Birmans with limited registration
These kittens are sterilized when they reach one month old. Their price is around $400 – $600. Instead of their origins or pedigree, the most important factor influencing the price is their appearance, ability to socialize (adaptability, learning ability,…) and personality.
Price of Birman with full registration
For Birmans with breeding rights, the price can get much higher. Such Birmans can be classified into two types:
Common pedigree Birmans, from lesser-known breeding farms, cost from $550 – $700.
Excellent pedigree Birmans, from well-known breeding farms, cost from $650 to $1500.
>> You May Also Like: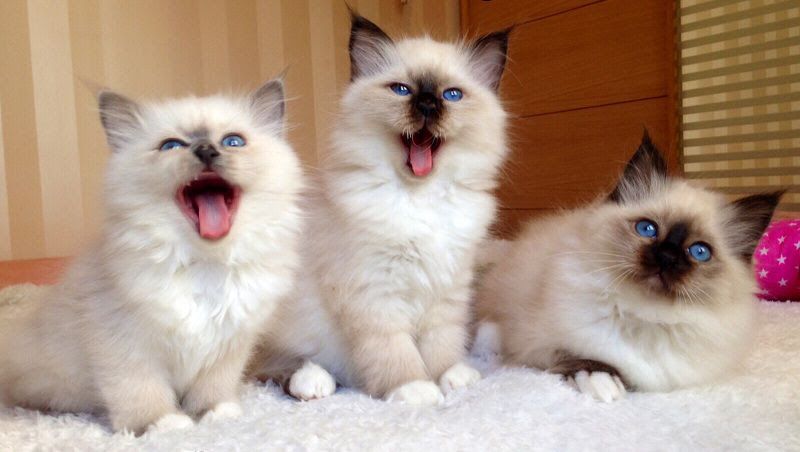 Price of Birmans imported from Southeast Asia
Southeast Asia, specifically Myanmar is the homeland of the Birman. In some neighboring countries like Thailand, Laos,… the Birman is also very popular. A Birman is not expensive in these countries, only about $200/kitten. However, due to high shipping costs, each kitten may cost from $800 – $1000 when arriving in the US.
If you intend to buy Birmans in Southeast Asia, you should buy them in Thailand, where cats of this breed are abundant. Another advantage is that Birmans from Thailand usually have all necessary documents for export.
Where to find Birman kittens for sale
Online Birman kittens for sale websites
https://www.sweetiekitty.com/kitten-listings/birman – Not just for selling cats, this website is also a useful blog for cat lovers. On this site, everyone shares their own experience and knowledge about different types of cats. The price for a quality Birman cat for sale here is about $500 – $700.
http://www.hoobly.com/birman-kittens/ – This website provides all information about its Birman including the gender, age, color, and pictures. Low price is what makes Hoobly stand out from other sites. On average, each Birman here costs from $450 – $750.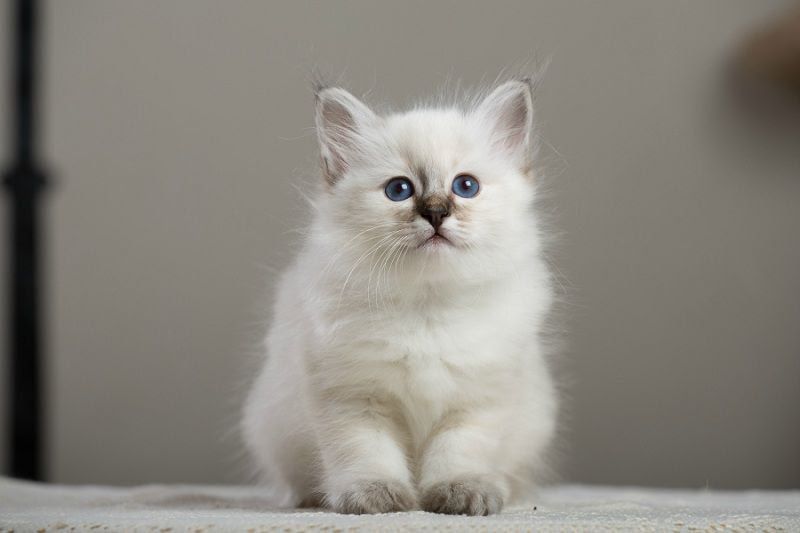 Birman cat for sale from reputable breeders
2. Marali Birmans
Their love for this breed started during a Catshow, where they fell in love with a beautiful Birman owned by Nancy Gossage – a Birman breeder of 26 years. Since then, they have been constantly researching and creating their own trademark Birmans. Each kitten here is well taken cared of and raised under the shelter of family love.
The goal of this farm is to breed traditional types of Birmans (in terms of appearance). The color of kittens here is quite common, from chocolate, lilac to seal and blue. You can find more information and contact them via their website: https://www.maralibirmans.com/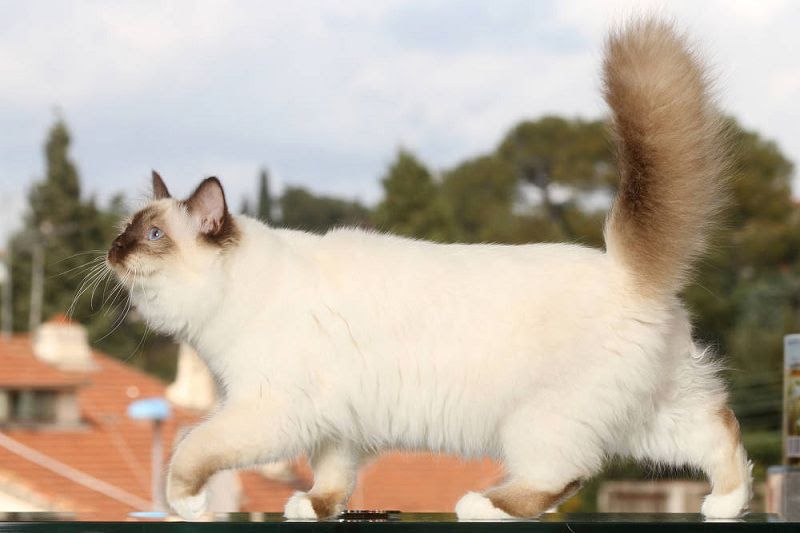 3. MYINGYAN GEMS BIRMAN
This is a long-standing Birman cattery, established in 1994 in Florida. Each kitten born here has a traditionally beautiful and soft coat. In addition, this farm puts a focus on caring and creating a good living environment for Birmans to ensure their good temperament.
With awards, prizes as well as positive reviews from customers, this farm is certainly where you can put your trust in.
Please contact them via their website: http://www.myingyangems.com/
Characteristics of the Birman
Appearance
The Birman is medium-sized with a well balanced body and an average weight of 15 pounds. Almost all Birmans have bright sapphire blue eyes.
Birmans are diverse in colors. From basic colors such as brown, cream, black to special colors such as blue, light purple, tortie, tortie-tabby, gray tabby or light brown.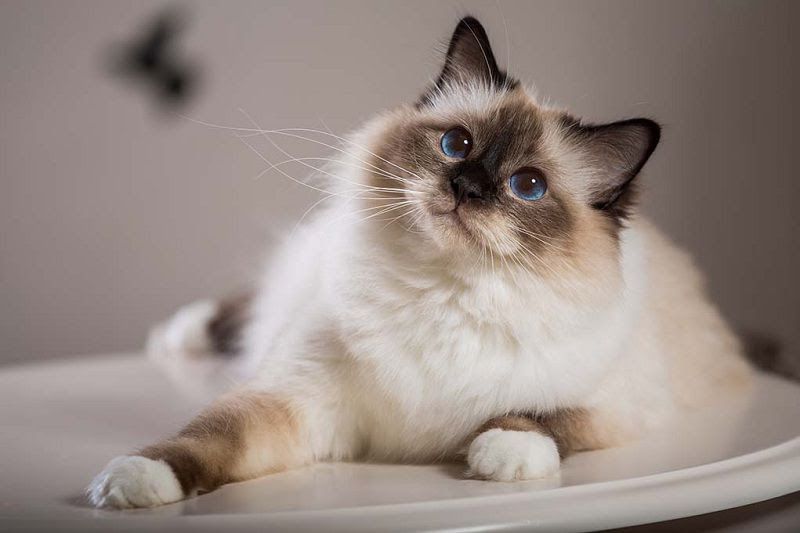 Personality
This breed is obedient, gentle and quiet. However, it does not mean they are not curious about the world. They are interested in anything new to them. Sometimes, you may be surprised to see your Birmans watching you carefully. It is because anything you do is intriguing to them.
Birmans get along well with children, the elderly and other pets as they are very docile and patient.