The Italian Greyhound is a favorite companion of ladies during the Renaissance, especially in Italy. These little dogs are the miniature version of the famous Greyhound. They do not only have an incredible speed and durability, but also a sporty look. The Italian Greyhound price is not too high, about $700/ puppy. In this article, we will provide you with information on their price ranges, reputable sellers to find Italian Greyhound puppies for sale and characteristics for your reference.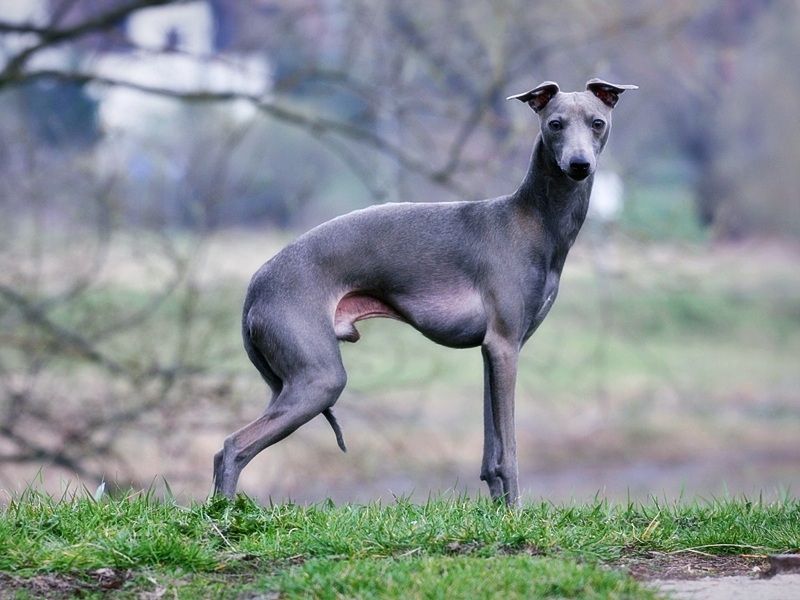 [ux_products products="24″ tags="greyhound-products" orderby="rand"]
Italian Greyhound price range
The prices of the Italian Greyhound are divided into 2 groups: Italian Greyhounds with limited registration (pet-only) and Italian Greyhound with full registration (with breeding rights). Depending on your preference and purpose, you can choose for yourself an ideal Italian Greyhound.
Price of pet-only Italian Greyhounds
These puppies are allowed to be raised as pets only. With no breeding rights, their prices are not very high, ranging from $700 – $950/ puppy. If you are not a professional breeder, a limited registered Italian Greyhound will be a suitable companion for your family.
>> You May Also Like: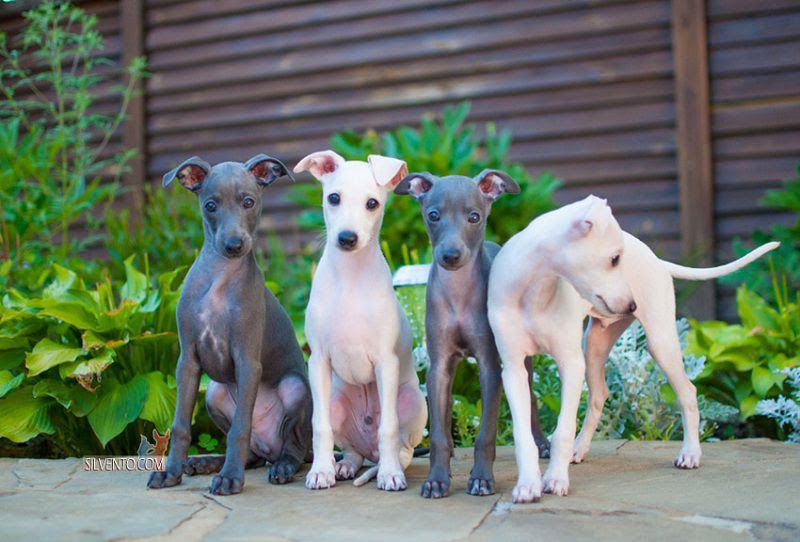 Price of Italian Greyhounds with full registration and breeding rights
Such puppies are expensive. However, how expensive they are depends on their pedigree and breeder.
Italian Greyhounds from lesser-known breeders cost from $950-$1600/ puppy. These puppies are of common pedigree so they are mainly raised as pets.
Italian Greyhounds from well-known breeders are very up there in price, ranging from $1600-$5500/ puppy. Such puppies often have excellent appearance and pedigree. They are mainly raised for breeding or participating in Dogshows.
Price of racing Italian Greyhounds
Like the Greyhound, the Italian Greyhound is also very popular in speed sports, especially dog racing. There are many dog racing tracks in Europe and America. The appeal of this sport is no less than horse racing. All Italian Greyhounds possess great speed, but only very few can become race dogs.
Dogs that are fast enough to be on racetracks are often very expensive, usually at least $3000/ puppy. That is not to mention the costs associated with training and special care for them.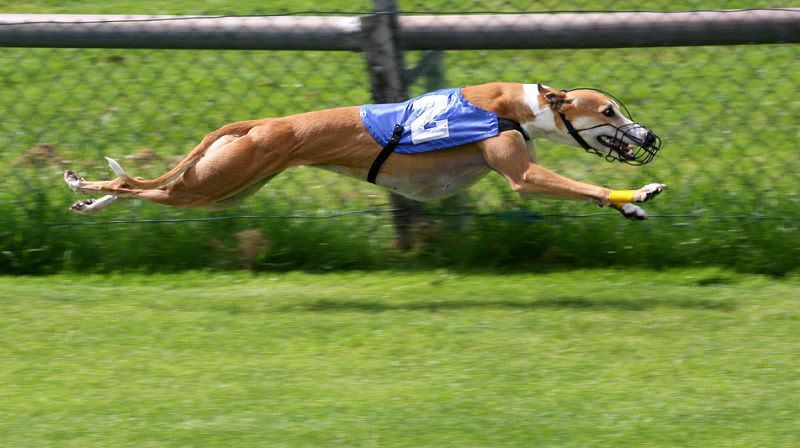 Where to buy Italian Greyhound puppies
Websites selling Italian Greyhounds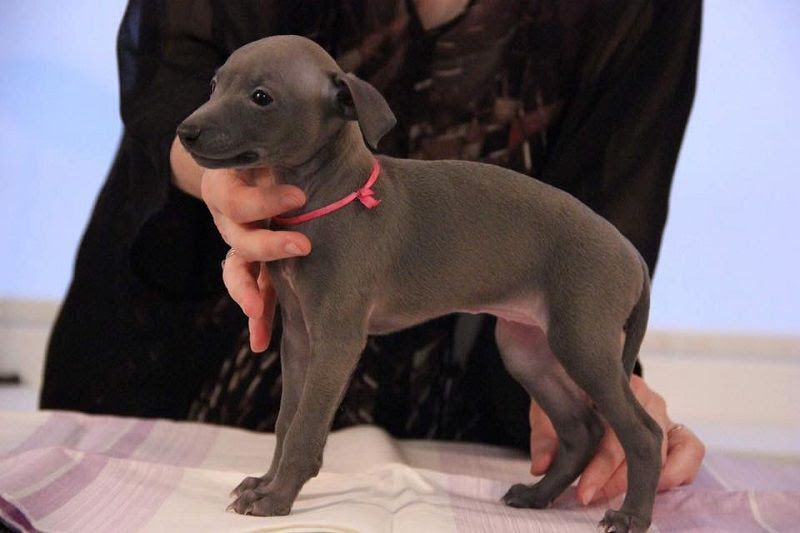 Reputable Italian Greyhound breeders
1. Barber and Lilian
With their love for the Italian Greyhound, Barber and Lilian founded this farm in hopes of creating the best quality puppies of this breed. They have more than 20 years of experience and are an active member of American Kennal Club. Therefore, you can feel rest assured when buying a puppy here.
You can find more information and contact them via their website: http://www.lascalaigs.com/
2. Conick, Pamela V
Belonging to Conick and Pamela, this breeding farm is recognized by American Kennel Club and Italian Greyhound Club of America. They know very well how to care for and train Italian Greyhounds. They also continuously improve their training and caring methods so that all puppies are of the best quality.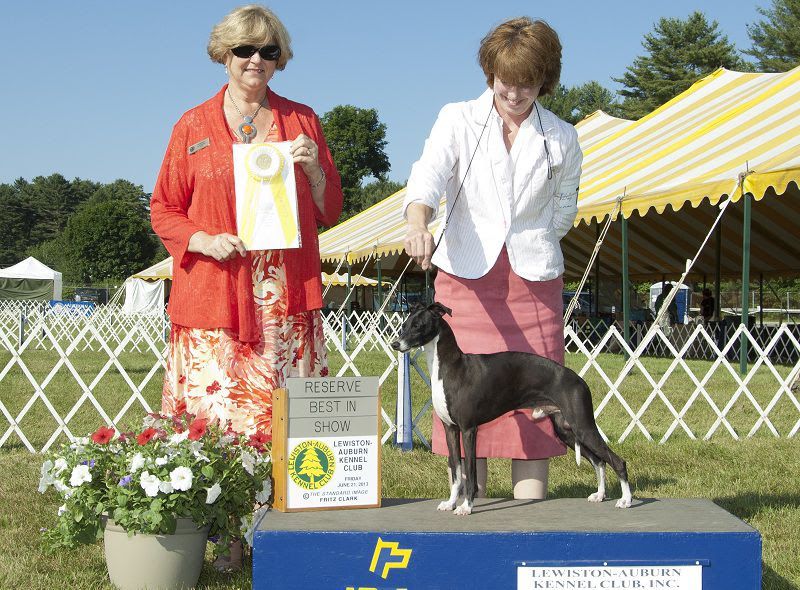 You can find more information and contact them via their website: http://www.comoig.com/
3. Davis, R. Jolene
Always well trained and cared for, puppies at this farm have won many awards at Dogshows in the world. You can totally place your trust here as this farm has trained Italian Greyhounds since 1970.
You can find more information and contact them via their website: http://whisperun.com/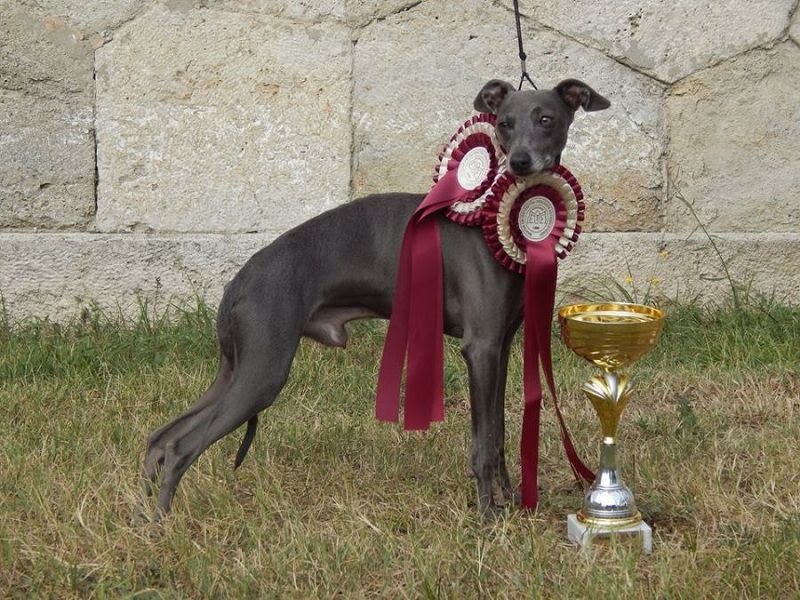 Characteristics of the Italian Greyhound
If you love art, you may recognize Italian Greyhounds in some centuries-old portraits. These slim and elegant dogs are the smallest in the family of hounds, slightly smaller than Greyhounds.
The Italian Greyhound is similar to the Greyhound, but smaller and more slender. They have a narrow, long head and bright black eyes. Their body is quite slender. With strong bones, long legs and strong calves, they are very good at hunting and at games that require agility.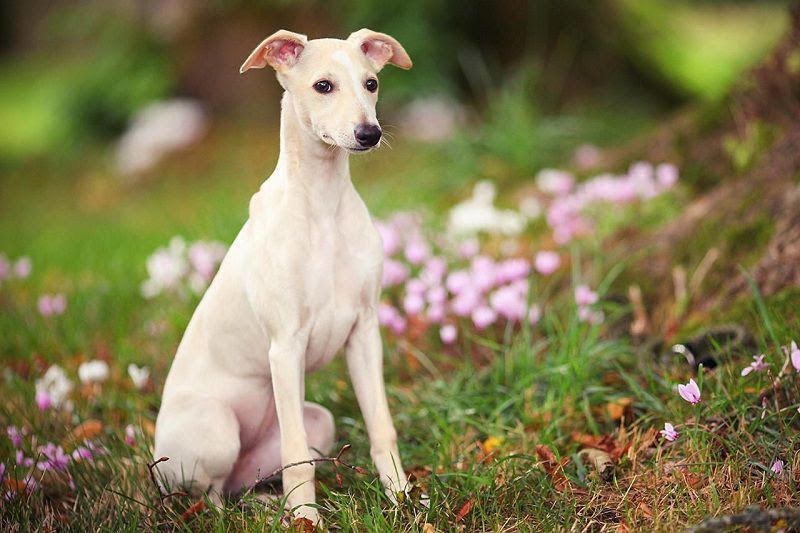 Thanks to their physical features, the Italian Greyhound is the top dog breed in speeding racing. In the 20th century, many racetracks were established throughout America and Europe. Since then, the main characters of these races have always been Greyhounds and Italian Greyhounds.
Italian Greyhounds with excellent looks and good speed are always expensive and sought out by racecourses and dog trainers. Their price is not less than $3000/ puppy and can be up to $10,000 for trained Italian Greyhounds or ones winning high positions in major races.