Boo, one of the loveliest dogs in the world, has become an Internet sensation for many years. By September 2017, Boo has had more than 17 million fans in Facebook and has been considered as the most famous dog in the world. In this article, we will share the story of Boo, and present Boo dog price – all the costs to have a Boo for your own.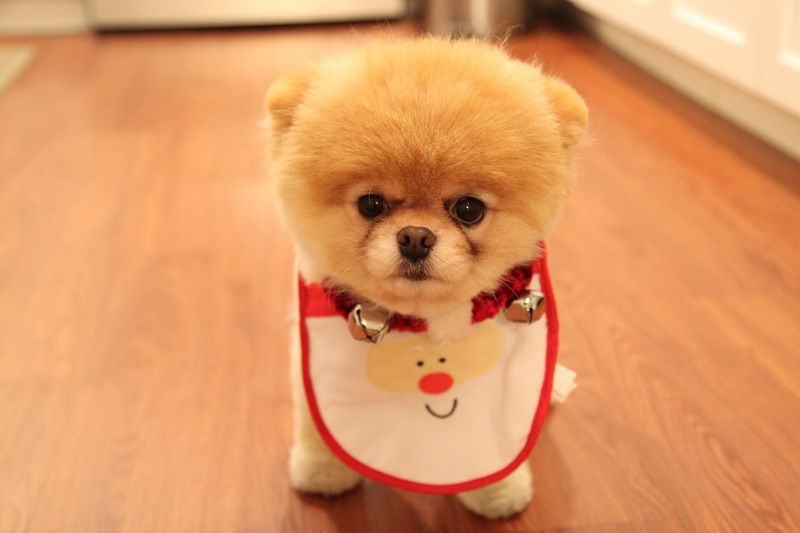 [ux_products products="24″ tags="pomeranian-products" orderby="rand"]
The story of Boo
Boo was born on March 16, 2006 in San Francisco. Like any other normal Pomeranians, Boo initially has thick, long, smooth and silky coat. However, in 2009, Boo's owner decided to trim his hair neatly. Boo has had his Facebook fanpage since early 2010.
However, he was not really popular until October 2010, when Ke$ha singer shared a tweet on her tweeter that she had a new boyfriend, and linked to Boo's fan page. Boo immediately became famous then, and even just for the remaining months of 2010, Boo's fanpage has reached up to 1 million likes. By mid-2011, Boo's fanpage has reached 5 million likes and Boo become a phenomenon on many social networks.
[URIS id=1171]
What is Boo's breed?
Because of his unique appearance, many young people think that Boo is a new dog breed, but that is not true. Boo is actually the name of a Pomeranian dog whose hair is trimmed in lovely round style. Boo's round hair style has quickly become hot trend in 2010 – 2011, and has become a pruning trend for many dog breeds until today.
Boo is a Pomeranian, but not all Poms could become Boo. In order to become Boo, these Poms need to have bear faces; that means these Poms have to have long and thick fur, round faces, short muzzle instead of the fox faces and long muzzle of traditional Pomeranians. When you have selected the Pomeranian Boo already, you need to take him to the spa to prune for a short fur and round Boo coat. After styling, you have to prune Boo's fur every month or every two months to keep the short coat.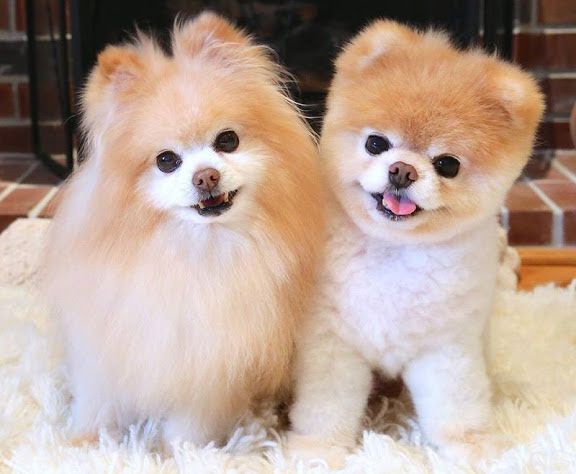 Hair pruning not only makes your Boo look nicely but also significantly reduces to comb his hair daily and to bath him monthly because the short fur is cleaner, less fallen, and less tangled than naturally long fur.
Current Boo dog price
As discussed above, the cost for a Boo dog includes: the price of a Pomeranian Boo puppy and the cost for pruning.
Pomeranian Boo price
Pomeranian Boo dog prices are almost equal to traditional Pomeranian dog prices. Details are presented as follows:
From $ 750 – $ 1200: for limited registered puppies that could be raised just for pet purpose.
From $ 1200 to $ 2200: for puppies with normal family records and fully registered, so they can be raised for both pet and breeding purposes.
Premium Pomeranian puppies with over $ 2,200 in their prices usually come from professional breeders. These puppies always have very good family records, nearly absolute level of breed purity and are often raised for breeding or participating in dog conformation shows.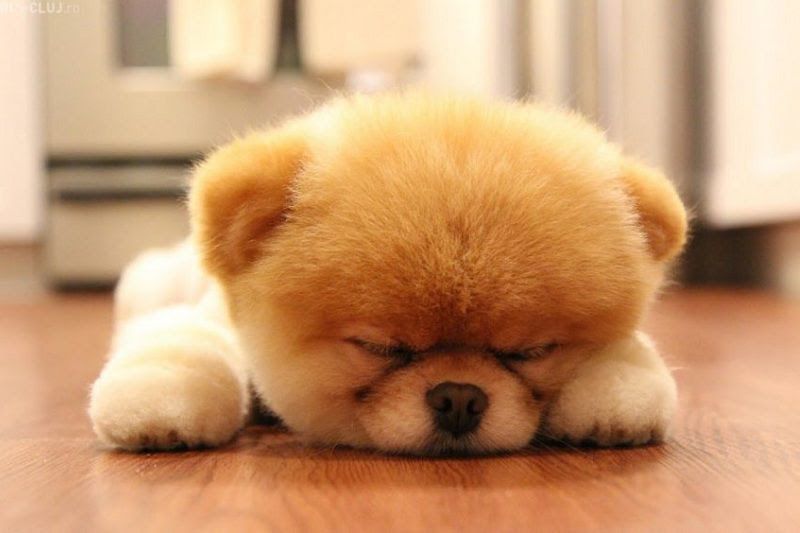 If you would like to find a Pomeranian Boo just for pet purpose, you should only pay attention to two first price ranges, from $ 750 to $ 2200.  With prices from $ 1000 to $ 1500, you could find a nice Pomeranian Boo. Poms with the price over $ 2200 are usually suitable for professional breeders only.
You can find out more details about Boo prices as well as Pomeranian Boo websites at the article of Pomeranian dog prices.
The pruning cost for your Boo
The pruning cost is not too expensive; you just pay about $30- $50 to turn a long-haired Pomeranian into a lovely Boo. However, keep in mind that this is a regular expense rather than a onetime cost. The Pomeranian fur rises quite fast, hence, if you would like to maintain short and lovely coat, you should have them pruned every 1.5 or 2 months, just as frequent as you need to cut your hair.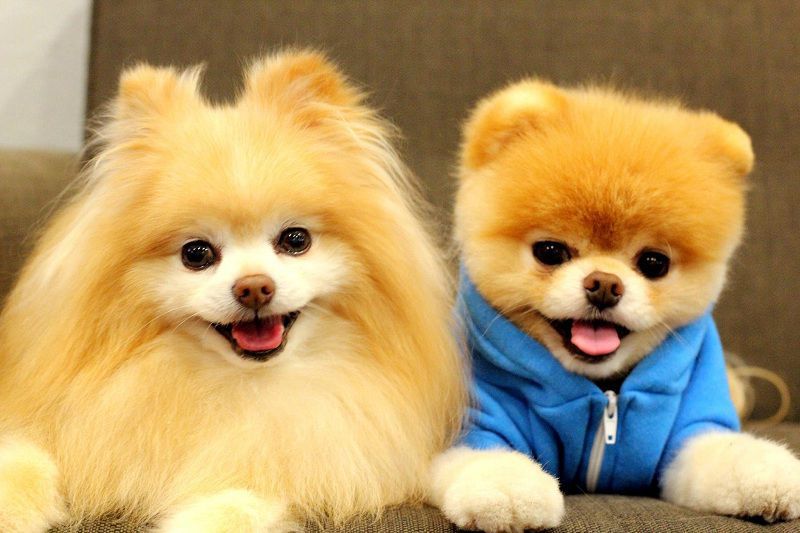 Therefore, the pruning cost for your Boo will be around $180 to $300 annually. It is also acceptable and reasonable cost for your pet to have a nice coat.
You can update images and news of Boo on the official fanpage – https://www.facebook.com/Boo/
>> You may also want to read: