Ocicat cat is a crossbreeding of Siamese and Abyssinian cats. They own the Leopard-like plumage, exposing the wild beauty of the desert cat species. The appearance is cold, hard to close, but Ocicats will surprise you by their open, shiny and cheerful characteristics. Ocicat price currently is about $400 each. In the article below, we will give you full information about Ocicat kittens for sale prices, websites, reputable Ocicat breeders as well as the characteristics and personalities of purebred Ocicat cat.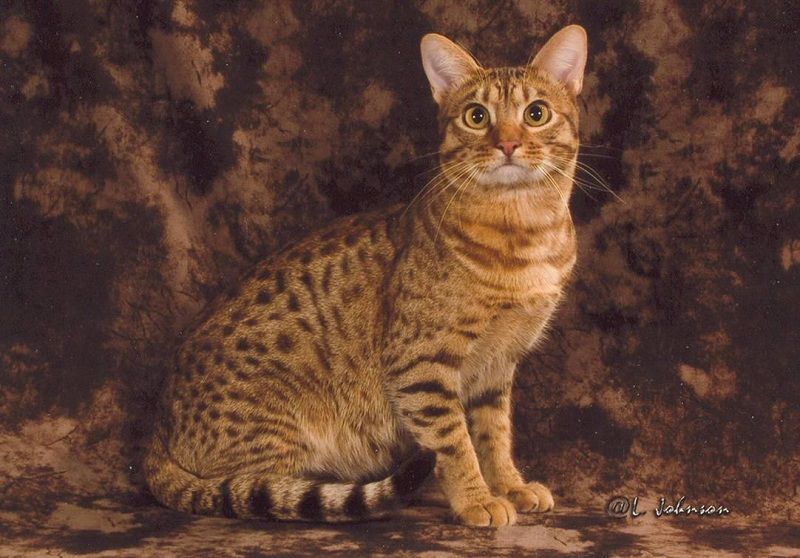 [ux_products products="24″ tags="cat-products" orderby="rand"]
Ocicat price range
Based on raising purposes and quality, Ocicat cats are divided into two different categories in terms of prices: limited registered Ocicat cats (raised as pets only), fully registered Ocicat cats (allowed for breeding).
Limited registered Ocicat price
Ocicat cats raised as pets only have relatively low prices, about $350 per kitten, on the average (about $250 – $500). This is a very low price compared to other purebreds in America. Limited registered Ocicats are not allowed for breeding, and are usually controlled by sterilization before taken to their new homes, so they are more likely suitable for raising as pets.
Fully registered Ocicat price
Fully registered Ocicats will be allowed for breeding, their prices will fluctuate greatly depending on their breeders, pedigrees, appearance ect.
Ocicats with normal family records, coming from less-known breeding farms usually cost between $500 and $800.
Ocicats with premium bloodline, coming from well-known breeding farms, and with good looks etc will cost between $800 and $1500.
>> You May Also Like: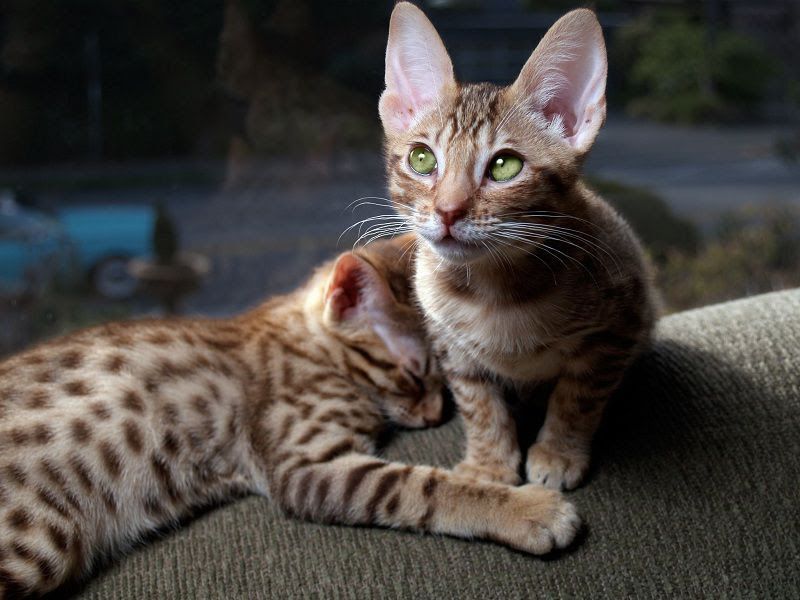 Where to find Ocicat kittens for sale
Ocicat kittens for sale websites
https://www.petclassifieds.us/Ocicat.html – The highlight of the Ocicat cat at this site is that price of a cat here is pretty cheap, only around $220 to $500. The information of each cat and seller is fully provided by the web. This is a good place to look if you have just limited budget.
https://www.sweetiekitty.com/ocicat-kittens/ – Unlike many other online cat websites, Sweetiekitty does not quote a specific price for each kitten, but generally, price ranges between $500 and $650 / kitten. However, the web gives every customer a sense of professionalism in sales, the staff here is always ready to answer the questions of customers quickly.
http://www.hoobly.com/ocicat-kittens/ – Hoffly is so familiar to cat lovers in the United States. As for Ocicat cats, the web does not have as much information for sale as many other cats, but this is also a place worth considering.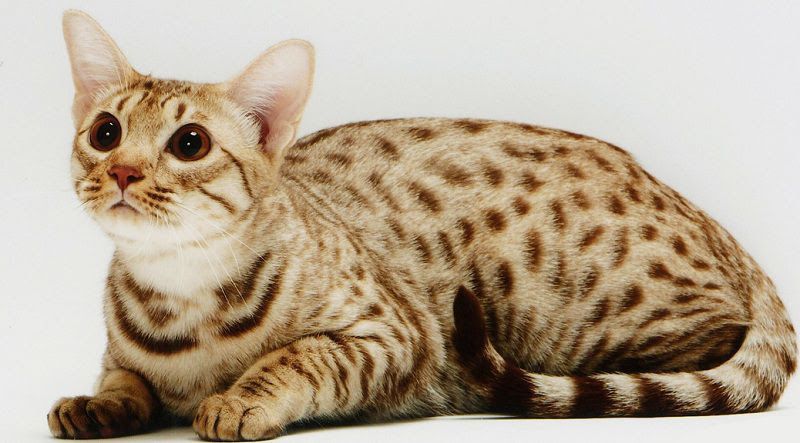 Ocicat kittens for sale from Reputable breeders
1. Cosmic Spots Ocicats
With 10 years of experience, the farm ensures the birth of healthy, highly socialized Ocicat cats. Especially, here is the strong breeding place for Ocicat with silver colors as well as Ocicats with many other colors such as chocolate, light yellow, mottled brown, etc. If you are far from the breeding farm, do not worry because the farm has transportation services across America. Each Ocicat cat here is sure to be a great pet in your family.
You can find more information and contact them through the website: http://www.cosmicspots.com/
2. JumpnSpots Exotic Ocicat Kittens
This is an Ocicat breeding farm located in Southern California. It will take about an hour drive from the farm to the north of Los Angeles and one hour to get to the south of Santa Barbara. They specialize in quality Ocicat cats both in terms of health and personality. JumpnSpots has started Ocicat breeding for over 10 years. The cats here are highly socialized, friendly and suitable for the elder, young children of all ages.
You can find out more information and contact them through the website: http://jumpnspotsocicats.com/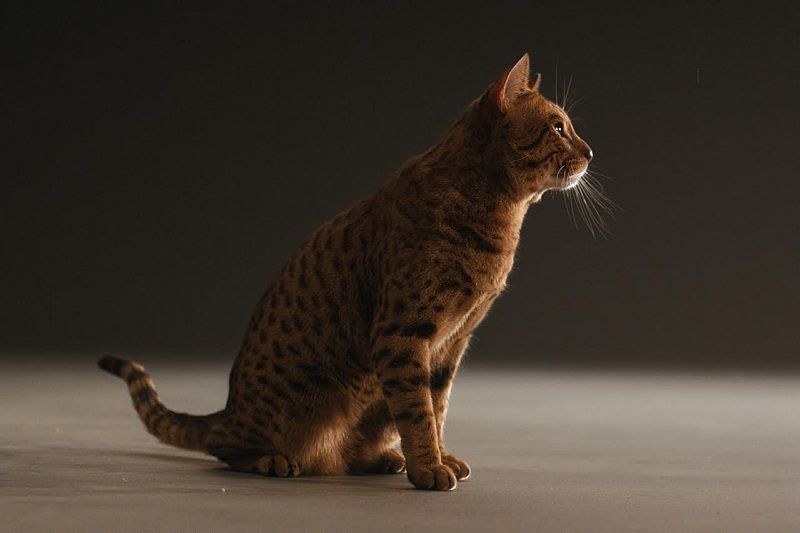 3. KezKatz Cattery
KezKatz Caterry is a small breeding farm in Oklahoma. This farm specializes not only in breeding the Savannah F1 type, but also in creating many quality Ocicat cats. Seed sources of the farm are always carefully checked to eliminate the individuals with genetic diseases, bad appearance, etc. Therefore each Ocicat cat at the farm is very healthy, well cared for and vaccinated. You can be assured with each cat bought here.
You can find out more information and contact KezKatz Cattery through the website: http://www.kezkatz.com/
Ocicat cat characteristics
Appearance
Ocicat cats are medium-sized cats. However, they have a muscular body with solid muscles. The body exudes the innate ability of the wild leopard. They have fairly long legs and the feet are oval-shaped. Prominent on the face is big ears and attractive almond shaped eyes.
Ocicat cats have a short, smooth and shiny coat that covers the body. The cat's coat consists of 12 different colors, including brown, yellowish brown, light yellow, blue, green, mottled, silver, chocolate, silver, black silver, silver cinnamon, silver lavender, cinnamon silver.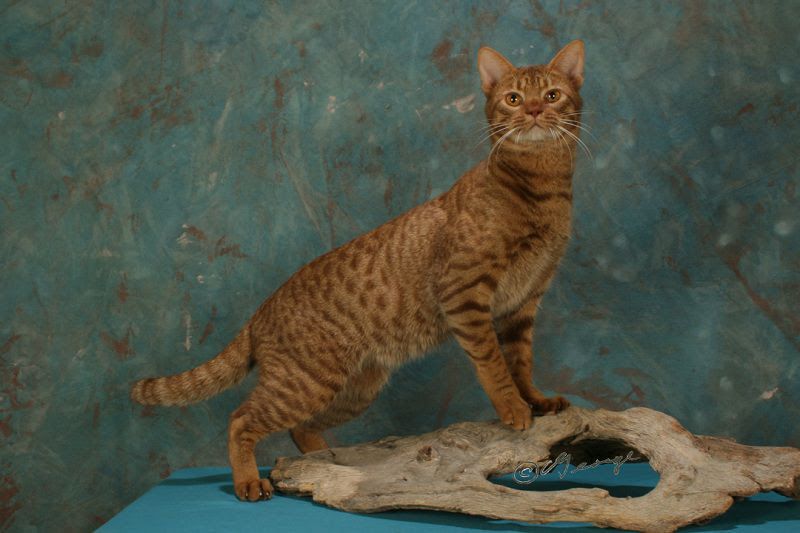 Personalities
Although Ocicat looks wild, their characters are not fierce at all. Ocicat is a cheerful, intelligent and hyperactive cat, and they are also a loyal and affectionate pets. This cat is very friendly and kind to everyone including other pets. Ocicat cats are very open and close in nature, they often do not like to be alone. They always love expressing their feelings, being cared and loved.
With a rather outward personality, this kind of cat is like a dog with dedication to the owner. They are not shy to explore whether they can get to know the other strangers or when the visitors to call them near, they will climb on their thighs and scout whether such "bed" is good enough not to shrink back to sleep.