The West Highland White Terrier, also known as the Westie, is a Scottish dog breed with a thick white coat. Westies are playful, active and friendly, which makes them a great companion for anyone. Nowadays, West Highland White Terrier price is not very high, approximately $700/ puppy on average. In this article, we will provide all necessary information about their prices, characteristics, as well as reputable selling addresses to find Westie puppies for sale.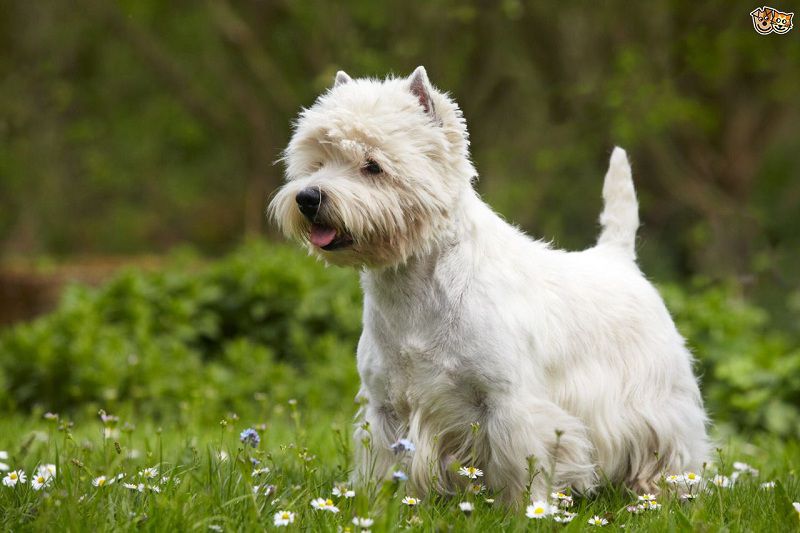 [ux_products products="24″ tags="westie-products" orderby="rand"]
West Highland White Terrier Price
Based on your budget and your need, there are different price levels of Westies for you to choose from. A pet-only Westie (limited registration) is much cheaper than a fully registered Westie (with breeding rights).
Price of Westies with limited registration
Puppies with limited registration are raised as pets only and are not allowed to breed. However, it means that you only have to pay a smaller amount for a beautiful Westie. If you are not a professional breeder, limited registered Westies are the best choice for you. Nowadays, each pet-only Westie costs between $600 and $900.
Price of Westies with full registration
Allowed to breed, fully registered Westies cost way higher than limited registered ones. Their prices can vary greatly, depending on their breeder, lineage and pedigree.
Westies from lesser-known breeders cost from $1000 to $1400. They are often of common pedigree and are mainly raised as pets.
Westies from well-known breeders are much more expensive, depending on their size and the location of their breeder,… Their prices commonly range between $1500 to $2200, or even higher in the case of superior quality puppies.
>> You May Also Like: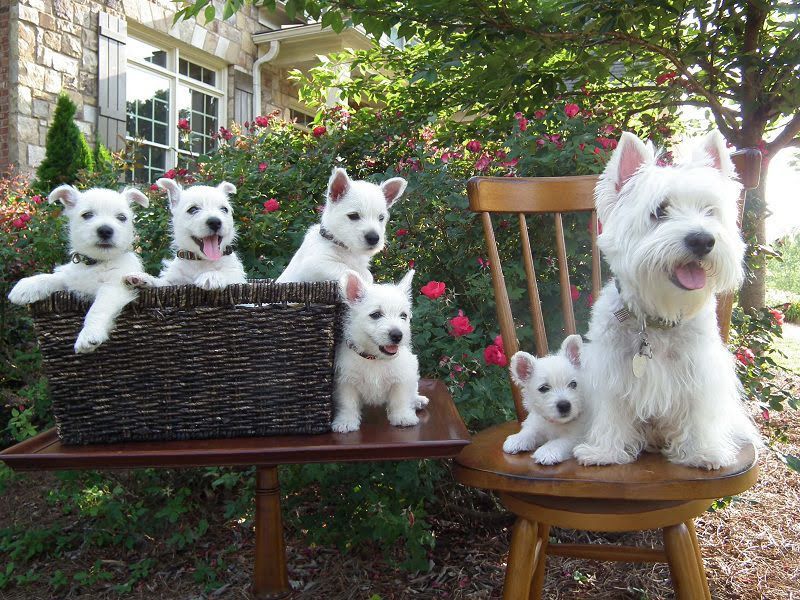 Where to find Westie puppies for sale?
West Highland White Terriers for sale online
http://marketplace.akc.org/puppies/west-highland-white-terrier/ – Widely known by pet lovers, this famous site offers high quality puppies. Westies here are often more pricey than other classified websites, but in return, you will be guaranteed to receive a healthy and pretty Westie.
http://www.hoobly.com/westie-puppies-for-sale/ – You can find on this website many Westies of different sizes and colors. Their prices are also diverse, from $500 – $1000/ puppy. Hoobly is a trustworthy pet classified website so you can be assured to buy a Westie here.
http://www.puppyfinder.com/westie-puppies-for-sale/ – This website offers a great diversity of Westies varying in ages and colors. Their price is also affordable, with an average of $900/ puppy. As a large and reputable pet classified website, Puppyfinder is an address that many people in search of quality puppies entrust.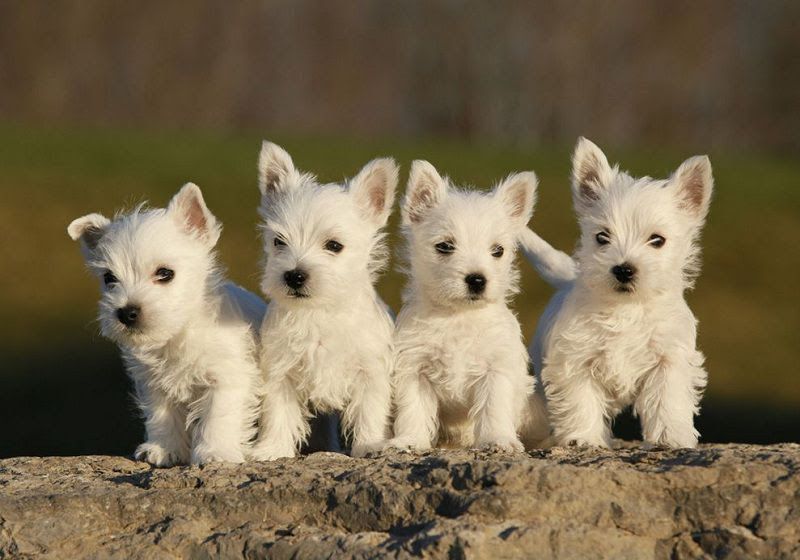 Westie puppies for sale from reputable breeders
1. Westie Foundation
This is a reliable Westie breeding farm. Westies born here are provided with an excellent living condition. Moreover, they are strictly trained and taught from a young age so they are not just guaranteed good health but also good quality.
You can find more information and contact them at: https://www.westiefoundation.org/
2. Strawberry River
You can place your trust in this breeding farm as they provide a very ideal environment for Westies. Aside from health, personality is also their first priority. All Westies at this farm have proven origin, good health, high quality and their inherent agility.
You can find more information and contact them at: http://www.strawberryriver.faithweb.com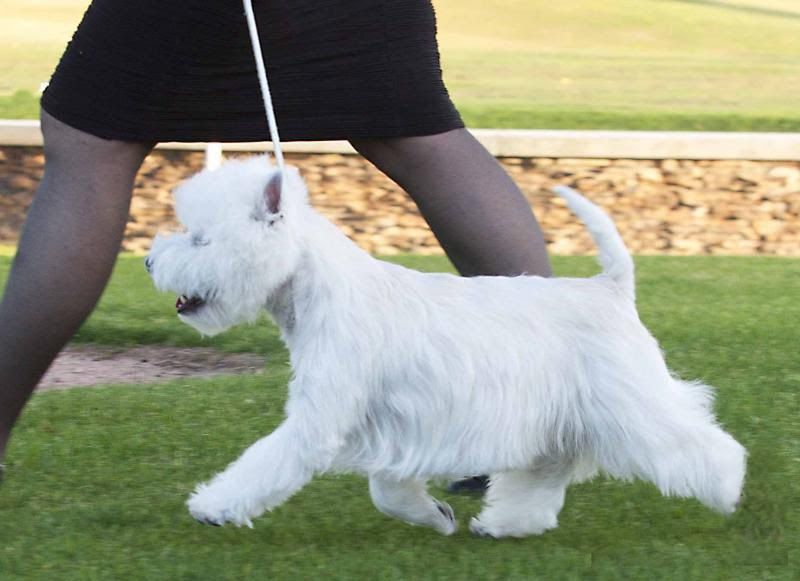 3. Westie in Need
Breeders here started their job because of their love and respect for the strong Westie. With their passion, they have bred many healthy and beautiful Westies that meet all requirements of customers, even the most difficult ones. Westies at this farm are all healthy and high quality so you can feel rest assured when making a purchase here.
You can find more information and contact them at: http://www.westiesinneed.ca
Characteristics of the West Highland­­ White Terrier
Appearance
Westies have glistening, almond shaped and dark eyes. Their ears are usually pointed and upright. Their common weight is between 15 and 20 pounds (6.5 and 9.5 kg), and their average height is 10-11 inches (25-28 cm).
They have a deep chest, a black nose and short teeth. The legs are slightly curved, which helps to balance better than flat-footed dogs when climbing up steep slopes. Westies have a soft, thick inner coat and a rough, hard outer coat that can be as long as 2 inches (5.1 cm).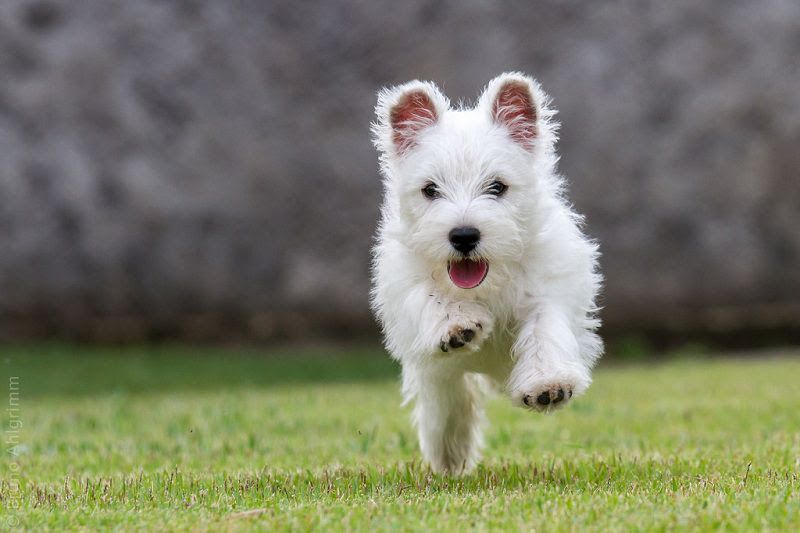 Personality
Most Westies are loyal and dedicated friends. They contribute to the family life with their lovely tricks. They get along well with everyone, including strangers. They always have special feelings for children of all ages and live in harmony with cats as well as other pets of similar size.
Westies can live happily in any types of living environment. They especially adapt well to the life in apartments. Westies can play by themselves, but they do not break things when their owners are away.