The Persian is one of the most popular cat breeds among pet lovers. This cat's charming appearance can move the heart of anyone. Originating in Asia, the Persian was brought to Europe in the 17th century and soon became a favorite pet in Western countries. Nowadays, the average Persian cat price is about $500 – $700. Below is some information about their price, where to buy a Persian kitten, as well as details on their characteristics and personality.
[ux_products products="24″ tags="cat-products" orderby="rand"]
Persian cat price range
The price of Persians varies greatly. The fluctuation in price depends on many factors such as where their breeder locates, where the owner lives (it is widely believed that Persians cats in East Coast are more expensive than ones in Central and West Coast), the breeder's reputation, their lineage, age and color.
Moreover, seasonal differences in demand and supply also affects the price. Usually, the spring – summer season is the best time for the sale of kittens.
It is possible to get a Persian kitten at $200. However, this very low price comes with health risks, uncertainty about its origin or the possibility of other defects as kittens at this price point are commonly unregistered.
Price of pet-only Persian kittens
With a budget of $500 – $1200, it is possible to buy a fully vaccinated Persian kitten with limited registration and health certificate.
Price of Persian kittens for shows or competitions
Such kittens are more expensive, around $1300 – $3000/ kitten. In some special cases, the price can get up to $15000.
>> You May Also Like: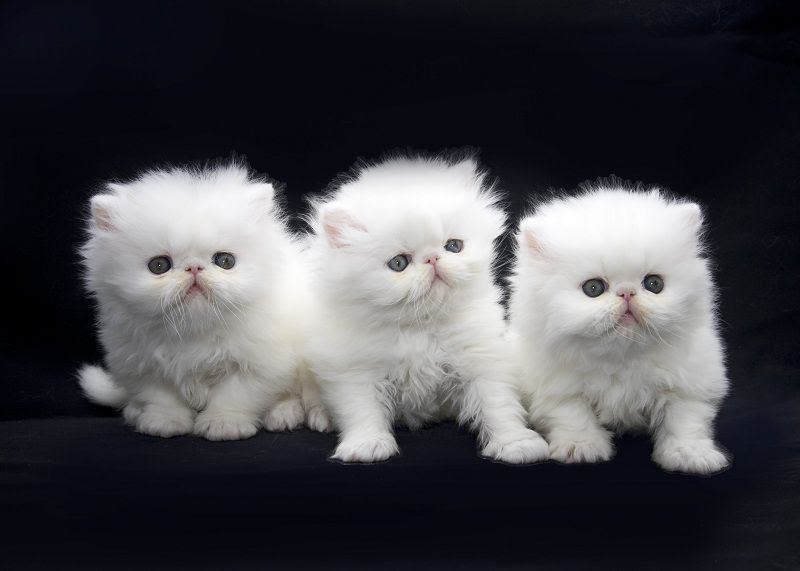 Where to find Persian kittens for sale?
Persian cats for sale from classifieds websites
http://www.hoobly.com/Persian-cat/ – With the great number of Persians available on this site, you can easily find a Persian here, whether sterilized or not. At the time of this article, more than 700 Persian kittens across the United States were waiting to meet their new owners.
https://cats.oodle.com/persian/for-sale/ – You can buy Persians from the US, the UK, Australia, India, Canada, Ireland and New Zealand from this site. For a better search, do not forget to filter the results by gender or by age as the number of Persian cats on this site is huge.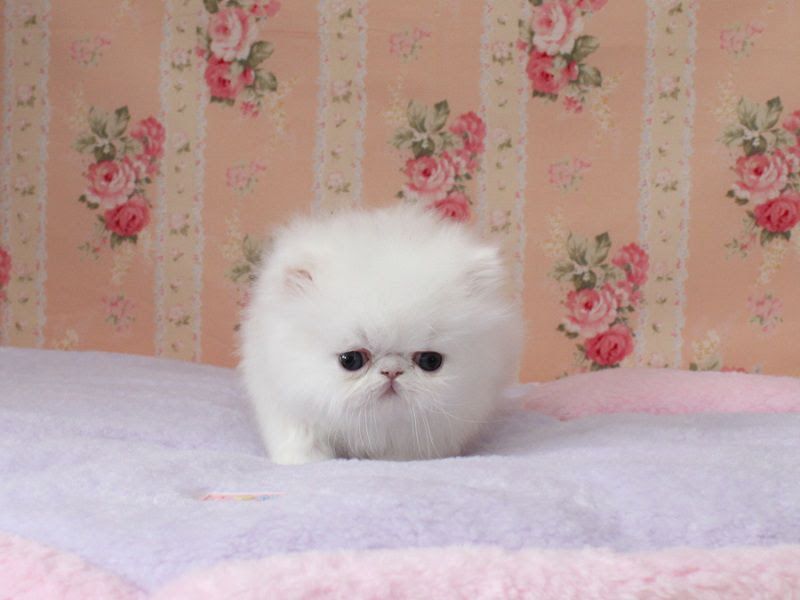 Persian kittens for sale from reputable breeders
1. Central Park Persians
This place is owned by a law student and her mother. Here, their first priorities are the happiness, the health and the quality of each kitten. They only choose healthy cats to become breeding stocks. The kittens at this cattery are not kept in captivity but are raised around people.
You can find more information and contact them at: http://www.centralparkpersians.com/home.html
2. Byhishand Persian Cattery
If you are looking for a Persian cat for shows, or competitions, this is a great place for you. As a small farm owned by a Persian lover, its goal is to breed high quality Persians to perfection. The kittens here are bi-color. In order to know if there are any kittens available, you should contact them directly as they do not post updates on their website.
You can find more information at: http://www.byhishands.com/index.php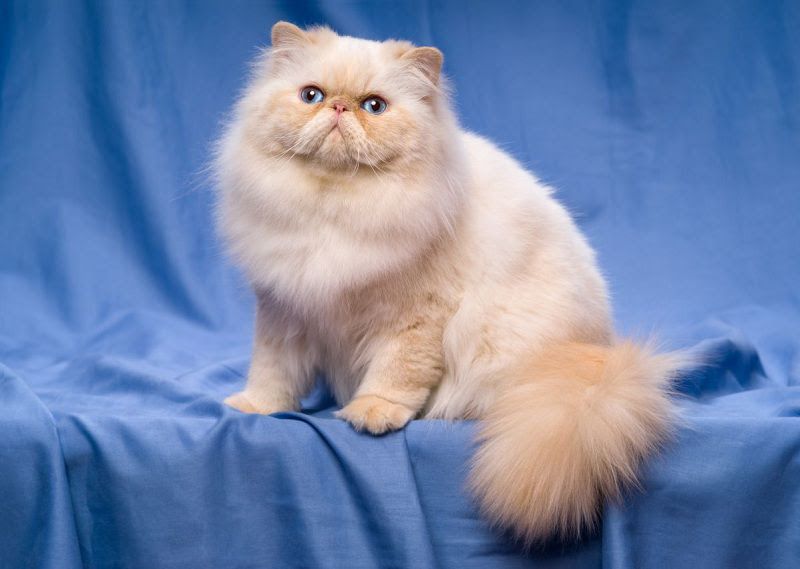 Characteristics of the Persian cat
Appearance
Medium in size, Persian cats usually weigh between 7 and 12 pounds (3 – 5.5 kg).
The Persian has a very special appearance: a large and rounded head, a short face, an upturned nose, chubby cheek, ears with rounded tips and large round eyes. The short neck with the toned body helps to firmly support the head – a body type known as "cobby". Their legs are short and thick with large, firm and flat feet. Although the tail is short, its length is proportional to the body length
The long, thick and sleek coat contributes to the attractive appearance of the Persian. Covering the entire body, the coat is thicker around the neck, the legs and the tail.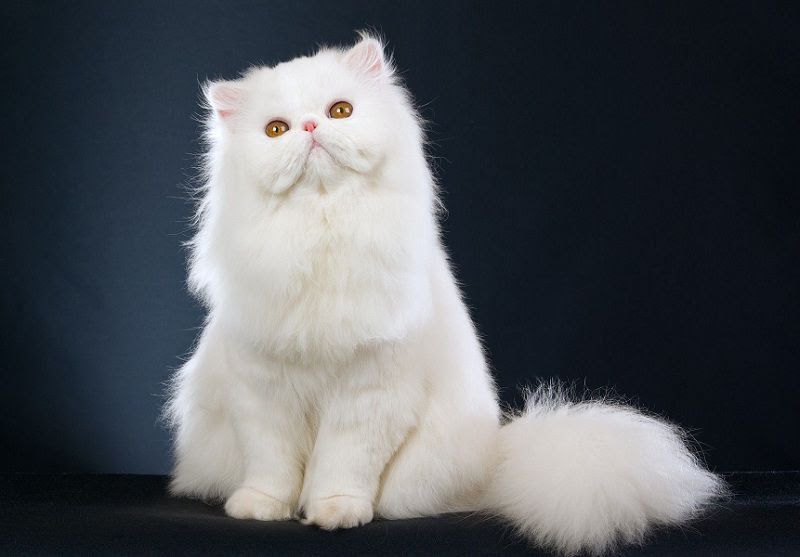 The appearance of Persian cats is relatively diverse. Some Persians have a Pekingese face – a super flat face, while doll-face Persians are considered to have a more classical appearance – with a less flat face.
These cats come in various colors: besides single colors, there are countless other color combinations, from white to grayish blue, black, red or brown to mauve, lilac, yellow, silver, chocolate or smoky.
Personality
Persians are noble and docile. They are characterized by their calm and quiet temperament. Sentimental but quite "discriminatory," Persians only give their attention to family members or someone that they can trust.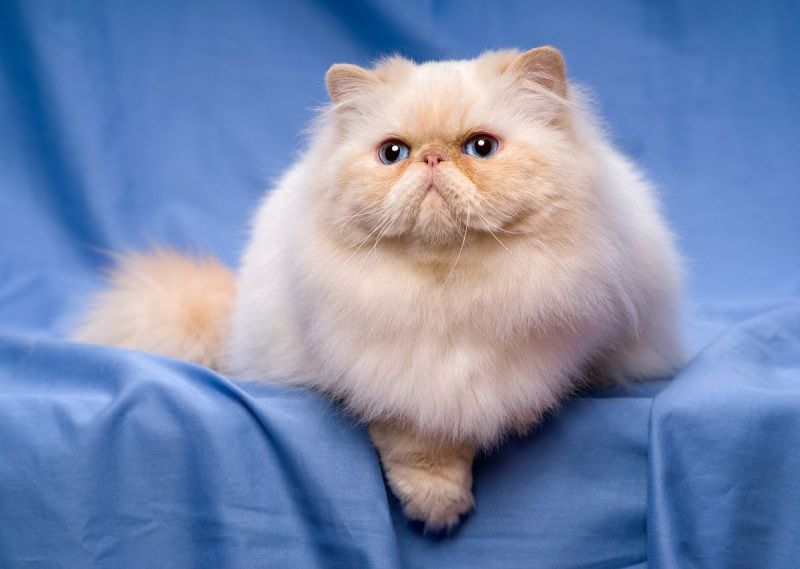 Persians do not like noisy places. They are very easy to raise. They only need to be fed regularly, given toys or feathers to play with and most importantly, a lot of love. When you have to work or are busy around the house, the cat will obediently lie on the couch until you give them attention.