If you want a dog you can show, who will protect you and your family, who is driven most by your approval and leadership, who shuts down when it is time to go inside but is alert and ready when it is time to work, then, perhaps you want one of Quaking Canopy puppies. That is what they breed for.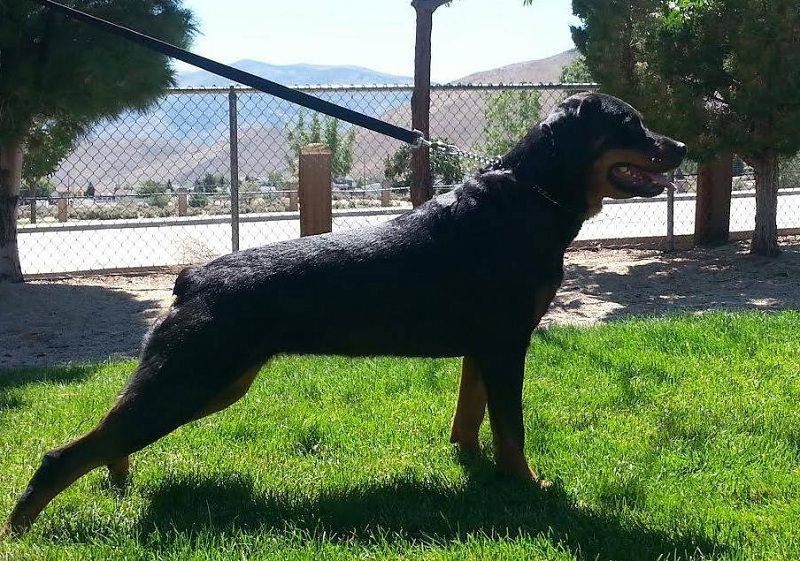 At Quaking Canopy, Amanda Weber and her staffs want an AKC breed standard Rottweiler with all distinguishing features that separate the breed of Rottweilers from other breeds. But they also pick for character and work drive. They chose their female, Mercedes, who will be the starting point for their kennel, based on her conformation, her pedigree, and the drive and devotion of her parents. They will choose males for the same reasons.
The puppies of Quaking Canopy are all heavily socialized. Puppies are kept inside home and grow up with several small children as well as various animals including goats, chickens, cats and even horses. They interact with the puppies seemingly nonstop always considering which puppy is the top dog, who is the most submissive, and all of their personality traits in-between and apply what they observe to recommendations when buyers select their puppies.
Puppies of Quaking Canopy are sold on a first come, first serve basis with reservations getting their choice puppies first with careful consideration to each family, their individual goals with their puppy, and the puppy's personality as it fits each family. Each puppy's individual drives and preferences will be studied carefully and taken into considering when puppy selection is done.
[ux_products products="24″ tags="rottweiler-products" orderby="rand"]
>> You May Also Like: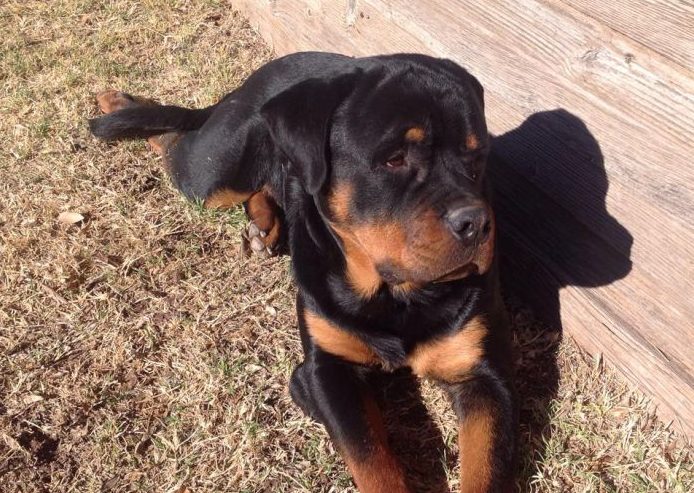 Quaking Canopy Kennel Details
Address: Reno, Nevada
Breeds are raised: German Rottweilers
Price: not public ($500 deposit)
Website: http://quakingcanopy.com/
See all Rottweiler puppies for sale in Quaking Canopy kennel here: http://quakingcanopy.com/available-puppies/