Eternal Moon is a small, private kennel owned by Millie and Linda Draper. They came into the business of Rottweilers in 1994, after a number of years in Quarter Horses. Millie and Linda pride themselves on physically and mentally balanced Rottweilers that are well cared for by quality rather than quantity. For the best possible outcome for their puppies, they study and brainstorm with professional breeders, veterinarians and researchers.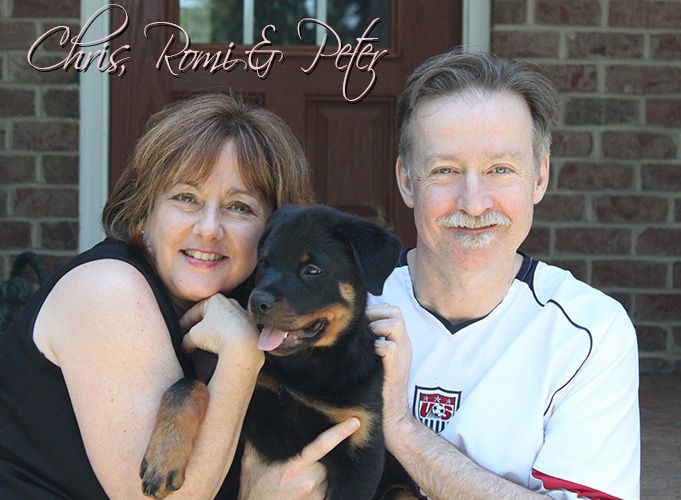 Linda and Millie follow through with their owners for each dog placed, and expect them to ask any question they want, day or night. They are always available for their Rottweiler family that keeps growing. They also encourage their "puppy people" get to know each other, and help each other like a growing support group.
Many times it is a matter of guidance and "trial an error" with each dog's personality. If Eternal Moon does not have the answer they will try to find out. Their goal is to improve and educate about the breed, and teach responsible dog ownership. Millie and Linda expect a lot from their owners as well because they bring these wonderful little puppies on this planet and we are committed to their permanent well being.
[ux_products products="24″ tags="rottweiler-products" orderby="rand"]
> You May Also Like:
Eternal Moon Rottweiler Kennel Details
Address: Apex, North Carolina
Breeds are raised: Rottweilers
Price: not public
Website: http://www.etmoon.com/web/
>> Contact Eternal Moon: http://www.etmoon.com/web/index.php/contact