Doberman Pinscher, or Doberman or Dobie, is a famous dog breed that originated in Germany and appeared at the end of the 19th century. Doberman has slim body, developed muscles. They are watchful against all strangers and especially loyal to their owners. Doberman price is averagely around $1000 each puppy. Average cost of raising a Doberman puppy is about $800 a year. However, Doberman is a fierce dog breed and raising them in family needs to pay particular attention to train them methodically since they are young.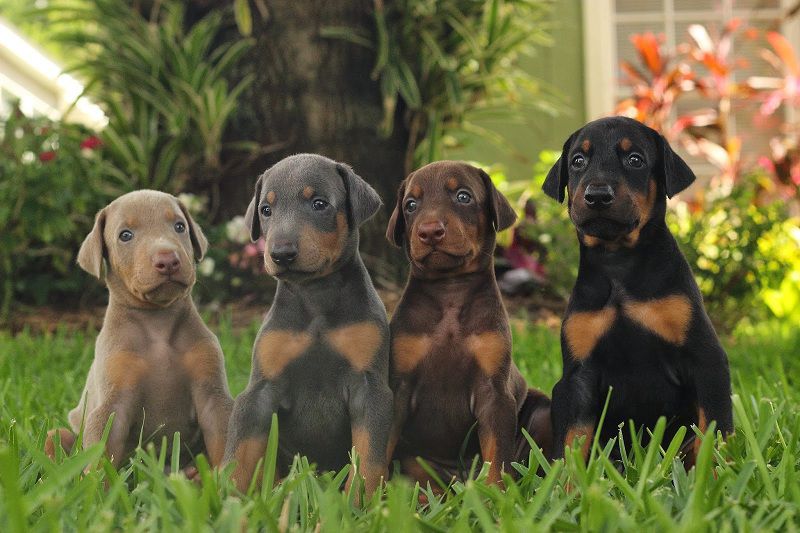 [ux_products products="24″ tags="doberman-products" orderby="rand"]
Doberman Price Range
Price of Doberman dogs with no genealogy, raised as pets
These Doberman puppies cost from about $800 to $1200. They are limited registered puppies that have no ACK documentation and genealogy; hence, they are raised as pets only. These Doberman are sold a lot at pet shops, or at advertising websites.
If you are not a professional raiser or breeder and just would like to buy a Doberman puppy to satisfy your passion, these Dob puppies seem reasonable for your need. You could find puppies at this price range at following websites:
Price of purebred and fully registered Doberman
These Doberman have much higher price, they are regularly sold at professional Doberman breeding farms. Price ranges from $1200 to $2800  for a normal genealogy puppies and from $2800 to $5000 for a completely purebred puppy (over 99%) with beautiful genealogy and born at reputed breeding farms.
Particularly, for puppies with parents being champions in big dog shows and coming from reputed breeding farms, beside high cost, you also have to meet high standards and Doberman raising experience before gaining acceptance from their owners. You even need to reserve several months earlier to be able to take a puppy home.
>> You may also want to read: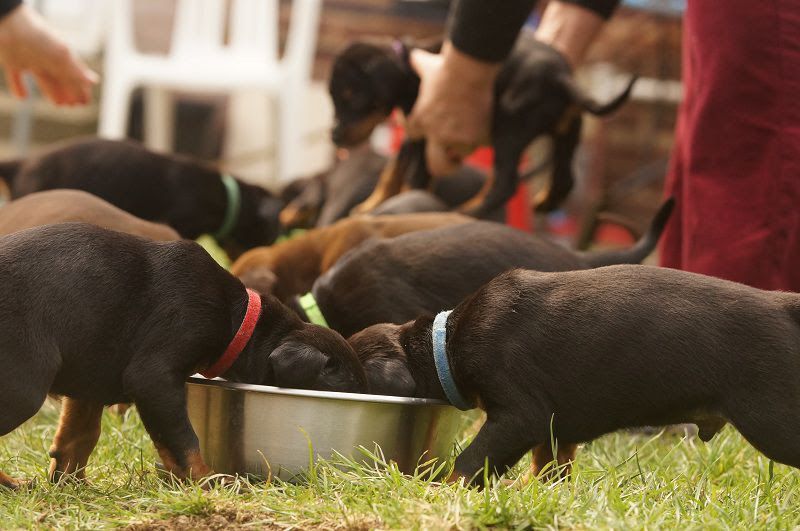 For purebred and fully registered Doberman, you should refer information at AKC Market Place, or at experienced breeders' sites. Below are some of these breeders' sites:
Professional Doberman dog price
Because of being a big, strong, fierce but extremely loyal dog breed, Doberman Pinscher is commonly raised as guard dogs. For a professional Doberman puppy, having full registration and good genealogy is still not enough. These must own sharp nerve, sturdy body, developed muscles and must be trained professionally.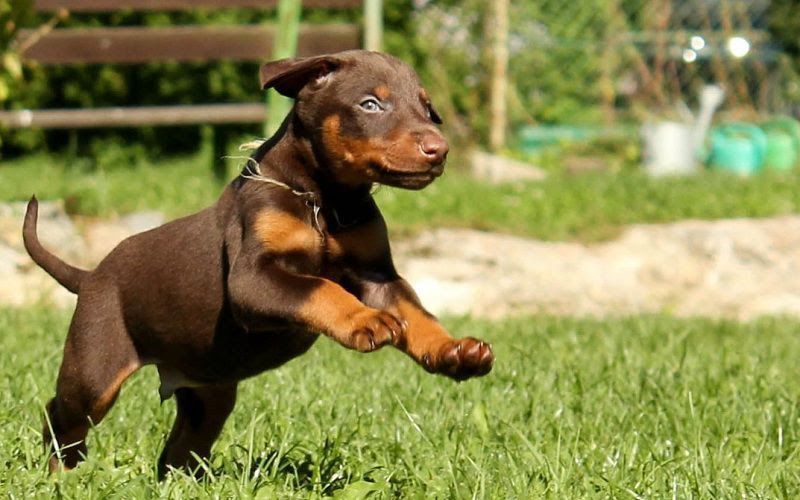 Because of very high standards, professional Doberman is priced not less than $3000, commonly from $3000 to $5000.
How much are costs of raising a Doberman dog?
Training costs
Raising a Doberman is generally quite expensive. The first cost you have to pay is training cost. Because Doberman is a fierce dog breed, before raising in family, you should let them join a basic behavior training course, which costs around from $300 to $500.
Annual costs
Regular costs for a Doberman are averagely about $1000 per year. In which, majority is food cost. Doberman has high activity level, developed muscles; hence, they need to eat a lot of protein food. Doberman food expenses cost about $700 per year. The others are expenses on physical examination, periodic vaccination, shower cream, toys etc.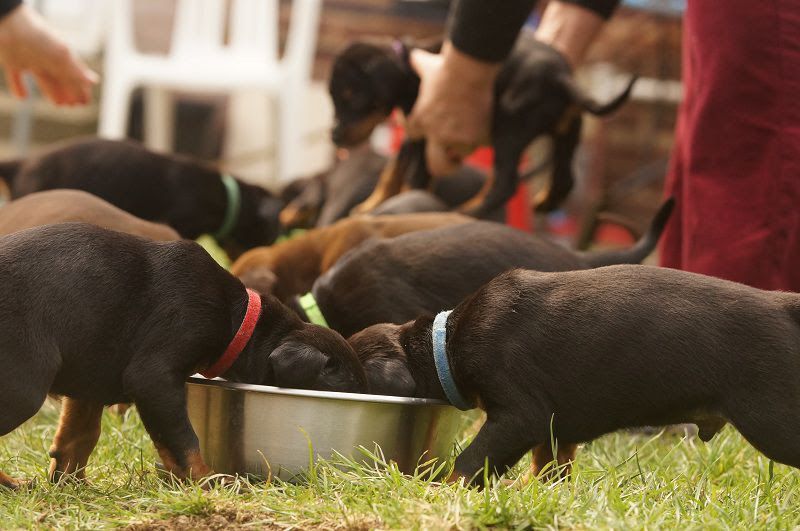 Particularly, just for the first year, you need to pay additional $500 to $800 on essential items such as cage, mattress, bowls, hygienic utensils or vaccination if your puppy have not fully been vaccinated yet (minimum is 3 times).
Purebred Doberman Pinscher features
Doberman Pinscher is a big dog breed with height of 65 – 75 centimetres, and weight of 35 – 45kilograms. They have strong and slim body, large chests, straight back, small stomach and long legs. Their thigh and hip muscles are very developed. Head is smaller than body, muzzle is long, mouth is square, teeth are sharp and "assassinating" jaws are extremely solid.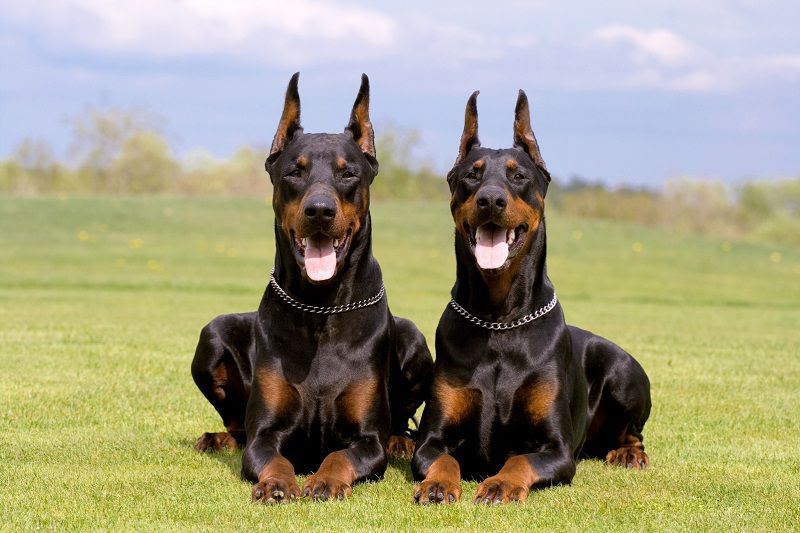 Standard Doberman Ears
Doberman is usually seen with erect ears, that is the standard beauty of this dog breed. However, Doberman does not naturally have erect ears, they need to be cropped and splinted when Doberman was young. Do not crop ears by yourself at home, you should go to veterinary dispensaries to ensure hygiene and safety
Doberman tail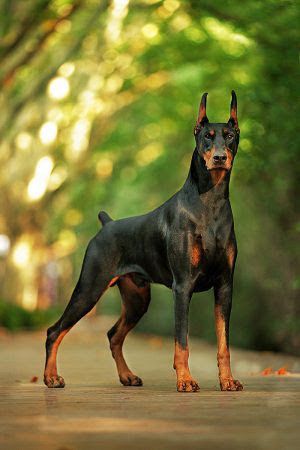 Docking tail is the standard beauty of Doberman. Similarly to the ears, Doberman tail is not crippling as usually being seen, it has been docked since puppy was very young.
If you like a docking tail Doberman, the best way is buying a puppy docked tail before they are taken to your house. Price of such a Dob is only from $50 to $100 higher than others. You should not dock it by yourself as you could cause pains and high risk of infection for them.
Coat and color
Doberman has short and close-to-skin coat, so you can easily clean. In addition, since the coat is dark, Doberman always looks clean and you nearly do not need any pruning cost.
Purebred Doberman coat has 2 main colors, black and chocolate. Chocolate Doberman price is around $100 – $200 higher than black Dob because of the better appearance and the fewer number. Besides, Doberman also has white or spotted coat, however, those colors are rare and considered as signals for non purebred dogs.
Doberman personalities
Doberman Pinscher is a fierce and very bellicose dog breed, they are willing to attack, chase and defeat the target quickly. Doberman is brave and nearly never fear, they are willing to attack big and strong opponent to protect family. Although being fierce and bellicose, Doberman is loyal and reliable.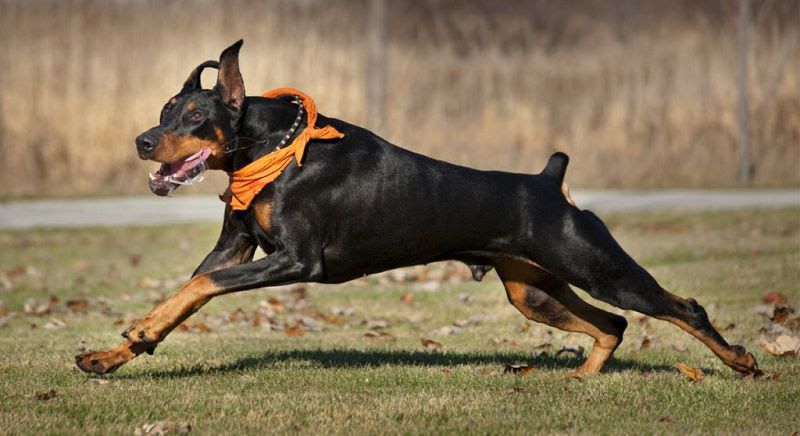 Doberman is a fierce dog breed, so you should professionally train them. If you don't have experience, you can buy a well-trained puppy. These Doberman is commonly about $300 higher than others, but you would feel secure when raising in your family.