The Miniature Pinscher (or Minpin) is a dog breed known as "King of Toys" because of its small, beautiful appearance and self-confidence. The Minpin is one of the most popular pet breeds in the world. The Miniature Pinscher price is not very high, around $500/puppy on average. Such Miniature Pinschers vary largely in price, depending on your purpose of raising them. Pet-only Minpins are more affordable than Minpins with breeding rights. If you are interested in these puppies, this article will be helpful for you, providing details on prices, reputable breeders and Minpin puppies for sale websites.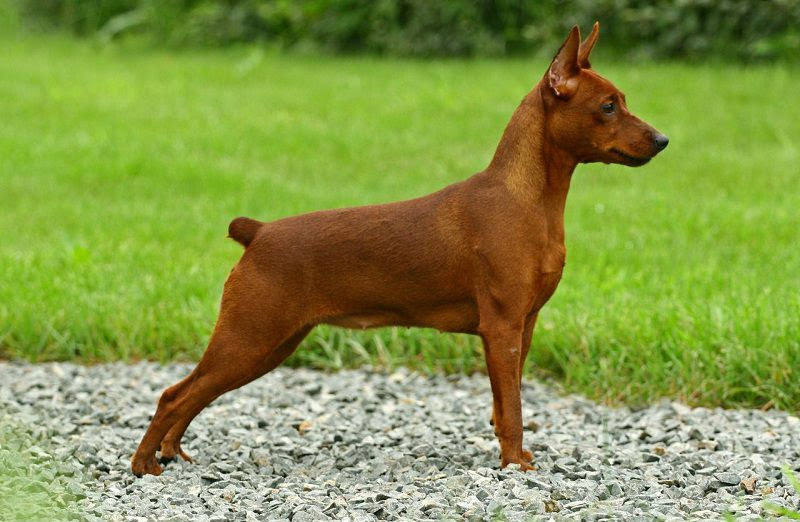 [ux_products products="24″ tags="dog-products" orderby="rand"]
Price of Miniature Pinschers from America
Price of Miniature Pinschers with limited registration
Limited registered Minpins are not allowed to breed so their price is quite affordable, around $400 – $700 / puppy. Such price range is reasonable considering how lovely, smart and active they are.
Price of Miniature Pinschers with full registration
Fully registered Minpins are allowed to breed, hence their high price. However, their price is very diverse, depending on their lineage, pedigree and breeders.
Miniature Pinschers from common breeding farms cost from $900 – $1200/ puppy. Such puppies are often of common pedigree so they are mainly raised as pets.
Miniature Pinschers from well-known breeding farms cost a lot more, with prices ranging from $1200 – $6000/ puppy. These puppies have nice appearance and excellent pedigree so they are mainly raised for breeding or Dogshows.
>> Price of Other Small Dog Breeds: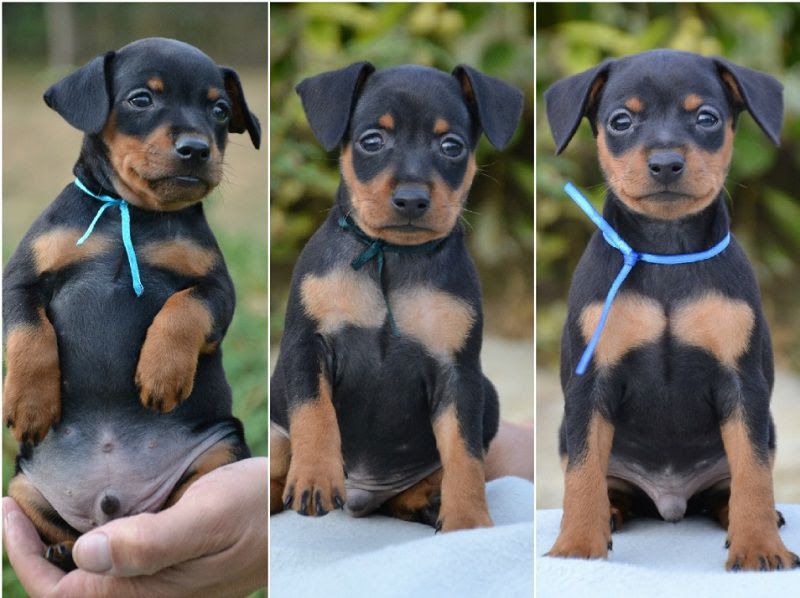 Price of Miniature Pinschers from Europe
Minpins imported from Europe, especially from Germany – the hometown of this breed, are considerably expensive. Minpins of German origin are well known for their great genetic qualities that are suitable for breeding. Such puppies usually cost up to $1500 – $2500 in America. Minpins with outstanding appearance and from famous breeders are way more pricey, from $2000 – $4000 depending on their pedigree.
Where to find Minpin puppies for sale?
Miniature Pinscher puppies for sale Websites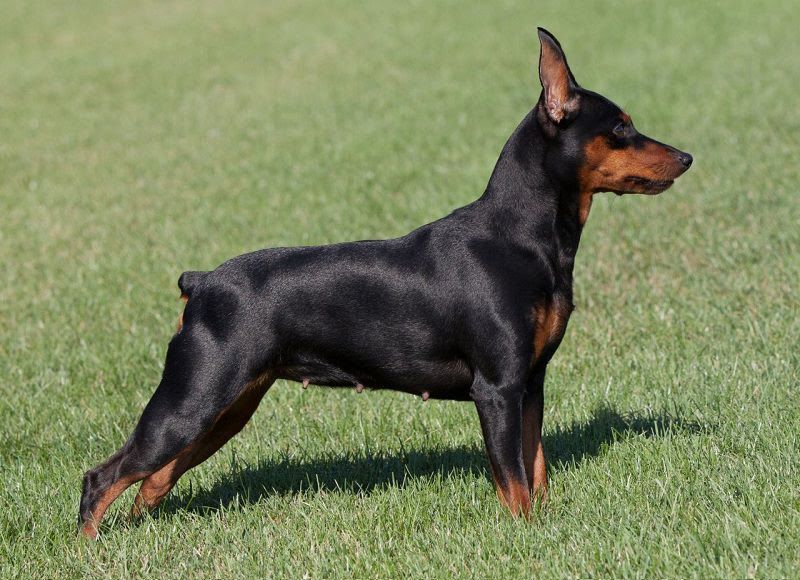 Miniature Pinscher puppies for sale from Reputable breeders
1. Sidels Miniature Pinschers
This breeding farm is highly experienced in breeding the Pinscher. They have accumulated a great deal of knowledge and extensive experience, so all puppies they create are assured of good health and nice personality. This is one of the reliable addresses that you can refer to if you are looking for a quality Miniature Pinscher.
You can find more information and contact them via their website: http://sidelsminpins.com/
2. Keltic Kennels
Their exceptional way of training and caring for puppies ensures healthy puppies with great temperament. They have worked in this field long enough to know what Pinschers want and how to make their customers satisfied.
You can find more information about Minpins currently on sale on their website: http://www.keltickennels.net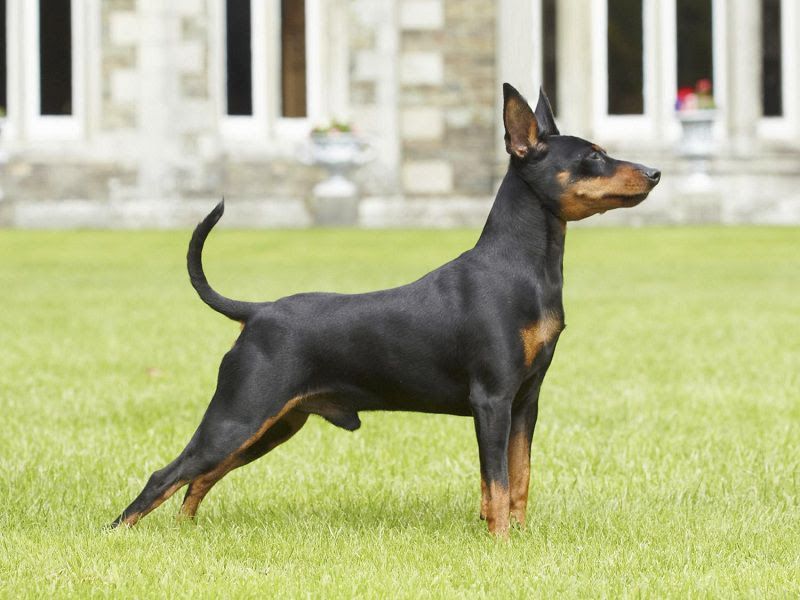 3. Prancealots Miniature Pinschers
Prancealots Miniature Pinschers is a warm and happy home to many lucky Miniature Pinschers. Love for their puppies is the most important thing for breeders at this farm. You can be rest assured about the health and quality of all puppies here because the farm always takes care of them in the most devoted and responsible way.
You can learn more about Prancealots and contact them via their website: http://www.prancealot.com
Characterisitcs of the Miniature Pinscher
Appearance
Miniature Pinschers look slim and slender but still healthy. They have a height of 10-12 inches (25-32 cm). The length is equal to the height, although females may be slightly longer. Their ideal weight is 8 – 10 pounds (3.6 – 4.5 kg).
They have short and smooth coat, usually in red, blue, chocolate, yellow and fawn,… Their hair sheds so much that you need to brush them several times a week to remove dead hair.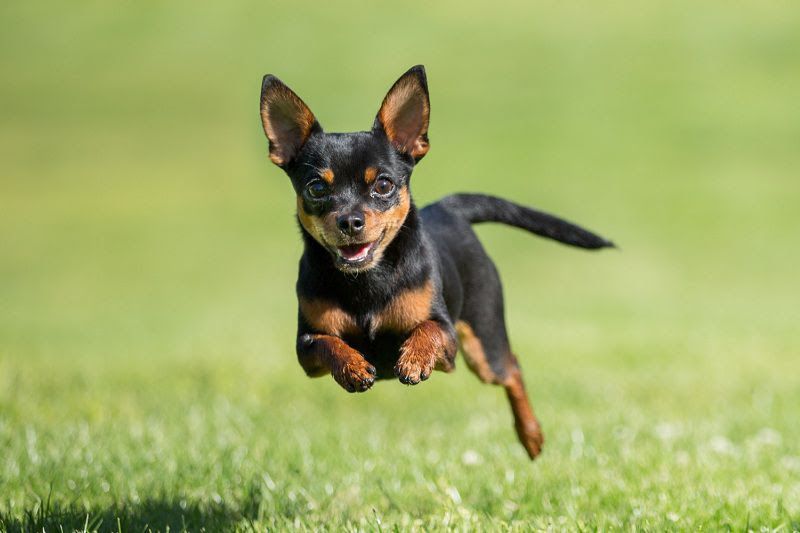 Their eyes are black or dark brown. Their ears are erect and set high on the head. Their legs are well developed and strong. Their tail is quite long and upright, making their body look balanced.
Personality
This breed is always full of energy. They are very curious and tend to investigate everything. They are excellent surveillance dogs. With their sensitive nature, they are often suspicious of strangers and not afraid of being threatened.
They are great pets for young children (10 years old and above) – someone who knows how to treat puppies with respect. If introduced to other pets at young ages, Minpins are able to get along well with others in their family.