Havanese is a very popular dog breed and was raised as a companion of the 19th century Cuban aristocrats because of their lovely appearance as well as their friendliness and attachment to their owners. The Havanese is also a very energetic dog breed that can become a family pet and can be trained to participate in performance or become a therapy dog. Havanese dog price currently is quite high, at an average of $850 per puppy, yet the price can be as high as $4000 per puppy depending on quality and characteristics of each dog. In this article, we will give you detailed information on prices and the most reputable addresses to find Havanese puppies for sale.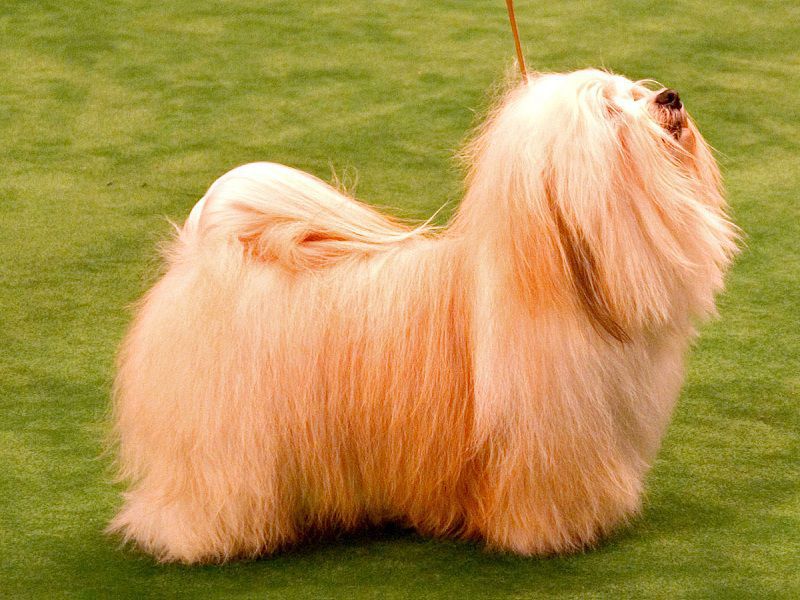 [ux_products products="24″ tags="dog-products" orderby="rand"]
Havanese dog price range
Havanese hogs are divided into several categories for you to select: limited registered Havanese (raised as pet only) and fully registered Havanese (allowed for breeding). Depending on your interest and purpose of raising dogs, you can choose your favorite and suitable Havanese dog type.
Price of Havanese dogs raised as pets
Regarding to these dogs, you are only allowed to keep them as pets and not allowed for breeding, so their prices will not be too high, from $700 to $850 per puppy. If you are not a professional breeder, a limited registered Havanese dog will be the right choice for your needs of raising a family pet.
>> You May Also Like: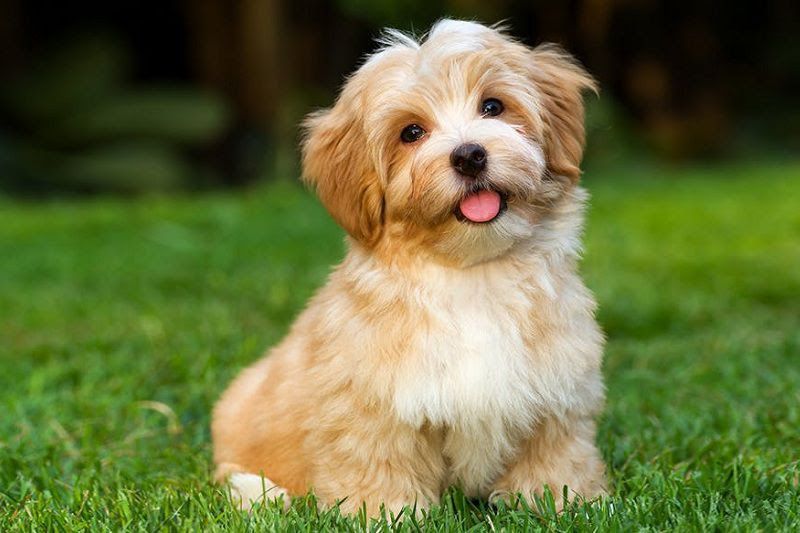 Price of Havanese dogs allowed for breeding
These dogs will be allowed for breeding so their prices will be quite high, but price fluctuation will depend on their lineage, pedigree as well as their breeding farms.
Havanese puppies from normal breeding farms will cost between $1800 and $2500 per puppy. They usually have normal family records so they are mainly raised as pets.
Havanese puppies from famous breeding farms will have very high prices, ranging from $2500- $4500/puppy. These puppies usually have standard appearance and beautiful pedigrees so they should be mainly raised for breeding or participating in Dog shows.
Therapy Havanese dog price
Havanese is a very affectionate, friendly and agile dog breed, so many organizations caring ill people and disable people choose this breed as therapy dogs. A therapy Havanese dog is also suitable for a family with older people or people with depression, autism.
Prices for therapy Havanese dogs are very high, usually not less than $2,000 per puppy since they have to participate in special and long-term trainings to become "carers" as well as great friends around sick people.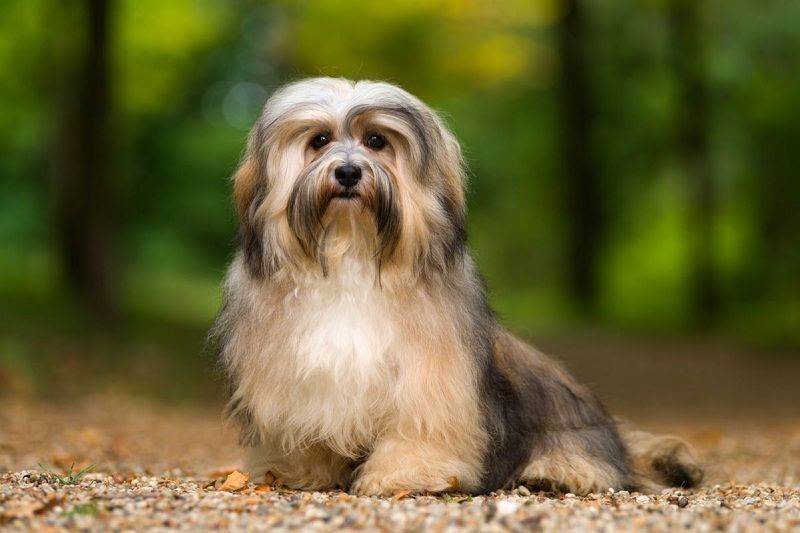 Where to find Havanese puppies for sale
Online Havanese dogs for sale websites
http://www.puppyfinder.com/havanese-puppies-for-sale-in-usa – Here you can find  complete information on Havanese trade and exchange as well as about their care. Prices range from $850- $2000/puppy, and you will have a great deal of choices in terms of ages, sizes and colors for your Havanese.
https://www.puppyspot.com/puppies-for-sale/breed/havanese/ – Puppyspot is one of great and very reputable websites in dog exchanges. Information of each puppy will be publicly available on the website so you can rest assured when choosing a puppy here. The price of a Havanese for sale here ranges from $2050- $3000.
https://www.greenfieldpuppies.com/havanese-puppies-for-sale/ – This is a trustworthy address to buy a Havanese puppy. Here you can get advice from breeders on how to care for each puppy. In particular, the price for a Havanese puppy here is more reasonable than that in other sites, price ranges from $500- $1500/puppy.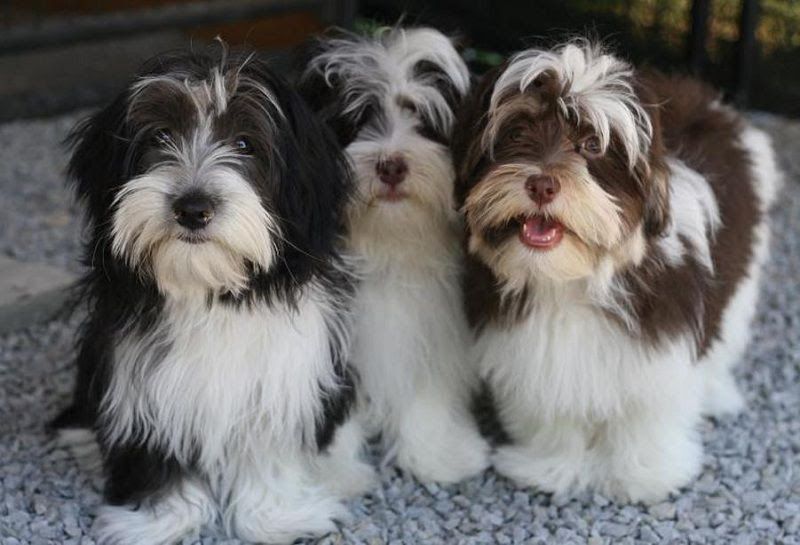 Havanese puppies for sale from reputable breeders
1. Sue Murphy
This breeding farm was established in 1999. With their long-standing experience in breeding Havanese, the farm has brought back many awards including the AKC Breeder of Merit 2010 and the 2007 HCA Breeder of Merit. If you are looking to buy quality Havanese, please visit this farm for reference.
You can find more information and contact them here: http://www.havacasahavanese.com/
2. Rafe H. Schindler & Mary King
Although newly established in 2006, this breeding farm has become a member of the large Havanese dog clubs in the United States and was honored by the America Kennel Club as well as the Havanese Club of America. The Havanese dogs here soon became champions in world dog shows. Therefore, you could completely feel assured when choosing a quality Havanese puppy here.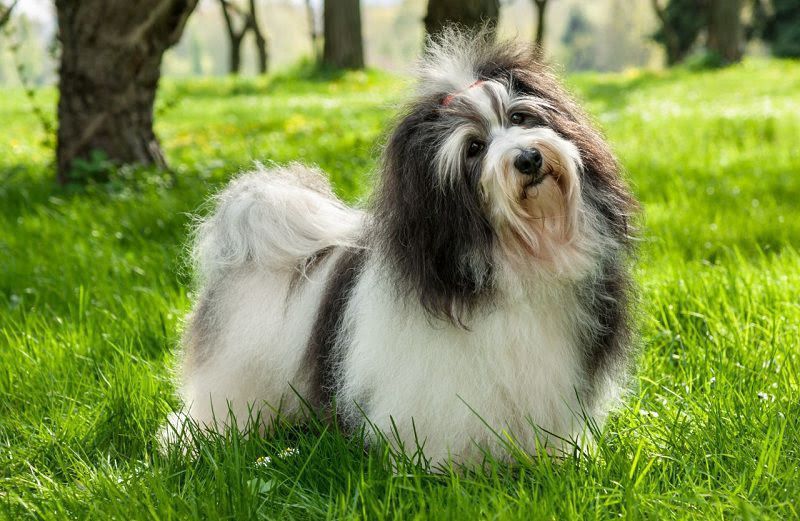 You can get more information and contact them here: http://www.latierrahavanese.com/home
3. Joy Barbieri và Rebecca Movall
With more than 14 years of experience in breeding Havanese, breeders in this farm always understand and know how to properly care and training Havanese dogs. By their love with Havanese, they are constantly improving to bring healthy and high quality dogs.
You can get more information and contact them here: http://www.bonbonhavanese.com/
Characteristics of Havanese dogs
Appearance
Havanese is a small dog with a height of 8-11 inches (20.5-28cm) and weighs 7-13 pounds (3-6 kg).
The special thing in Havanese is that they have very thick and long coat but their coat is soft, light and less shedding. Their hairs can have countless different colors, but the most common colors are white, black and gray.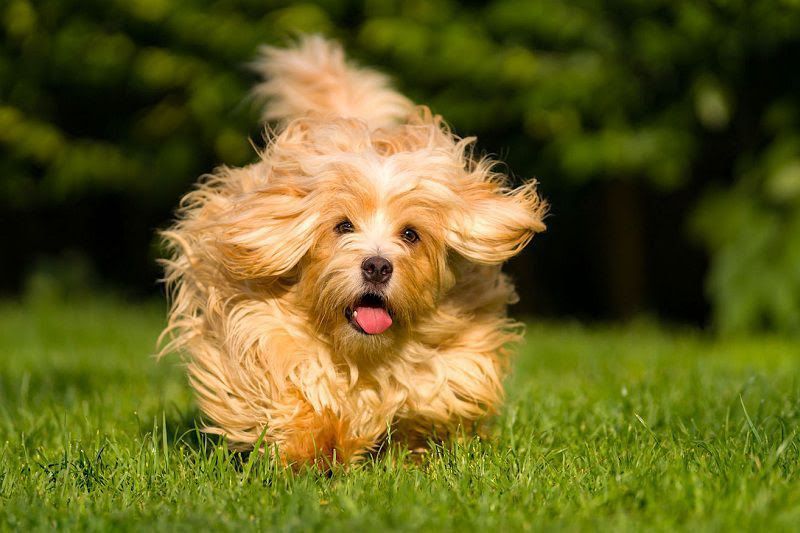 Personalities
Havanese is a small dog with a gentle and considerate personality that is well suited to be a companion or pet in your family. Havanese always wants to stay with the owner and will often feel anxious when alone.
Havanese dogs are also extremely intelligent. Not only making you laugh with their idiotic, funny and lovable actions, they can also be trained to perform or play games that require agility and flexibility.
Havanese's personality is very friendly and fun, so they love children, old people, other dogs and even cats. But at the same time, they are very "kicking" if they are too much stammered by other people.