Golden Retriever is one of the two most popular family dog breeds in the world. Golden is very smart, agile, gentle, affectionate and very reliable. Currently, Golden Retriever price is around $800 for one pet puppy, on the average. Golden puppies raised for breeding purpose will have a higher price, depending on their gene quality. The cost of raising a Golden Retriever puppy is about $800/year, on the average. For more details, you can refer to the article below.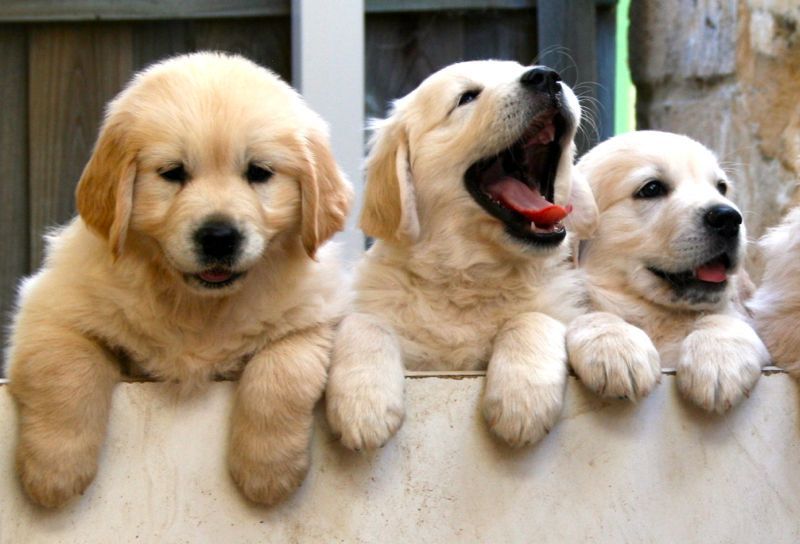 [ux_products products="24″ tags="golden-retriever-products" orderby="rand"]
Golden Retriever price range
Prices of Golden Retrievers raised as family pets
Golden family pets (limited registered) are priced around $600- $1000. These puppies are often sterilized before taken to new home so they are very docile, gentle and especially not spontaneous in spawning season.
You could find a Golden Retriever under this price range at here:
Prices of purebred Golden Retriever raised for breeding
Purebred Golden puppies that have apparent family records and that are approved for breeding are usually priced over $1000, mostly in the $1000- $3500 range depending on their quality. Puppies with normal pedigrees and born in small farms, would typically cost between $1000 and $2100. Puppies with beautiful pedigrees and bred by famous kennels would cost between $2,100 and $3,500.
>> You may also want to read: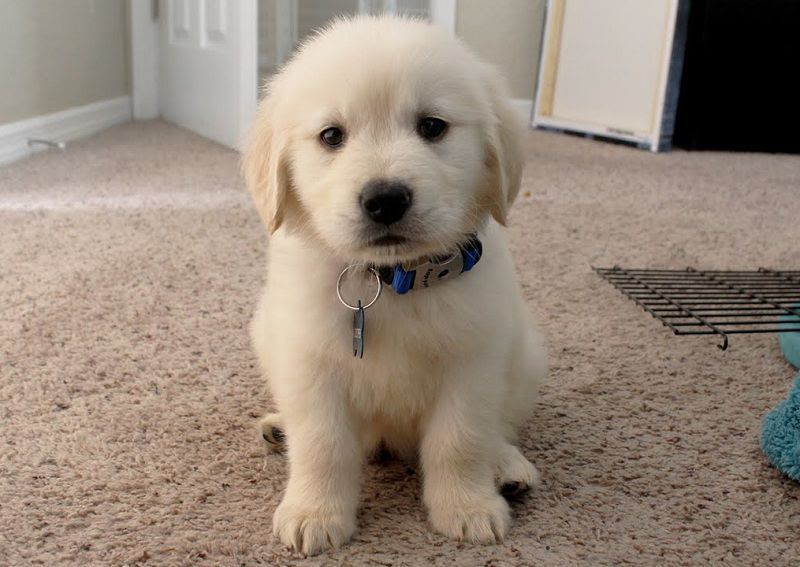 You could buy a purebred Golden from AKC market place, or below breeders:
Prices of Golden Retrievers raised as hunting dogs
Golden "hunters" are very special; they are often not sold in mass and these Golden Retriever prices are also not fixed. Prices are usually determined by the seller based on the parent's "hunting" performance, and are usually not less than $1000 per puppy.
Golden "hunters" have very high requirements for heredity; they must often have parents and grandparents that are "gun dogs". Golden puppies "born in silk velvet" are very difficult to be trained to become true hunters.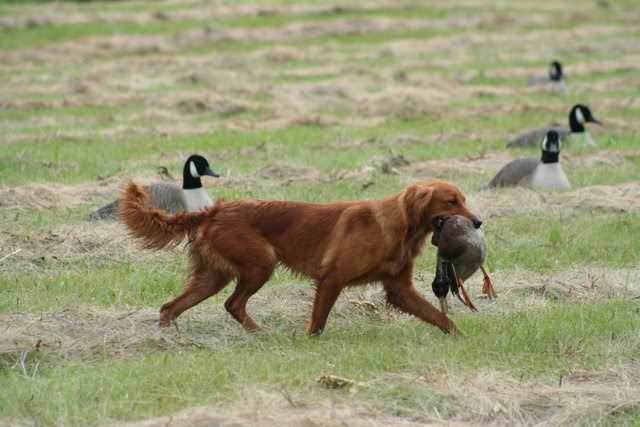 How much does a Golden Retriever cost?
Food expenses
In general, Golden dogs are easy to raise. They have high resistance so they are less susceptible. The main cost for a Golden puppy is food, which would be about $600 /year, on the average. For puppies doing a lot of activities, you should choose high protein foods, which in turns add up to food costs by an mount around $200 – $300 a year.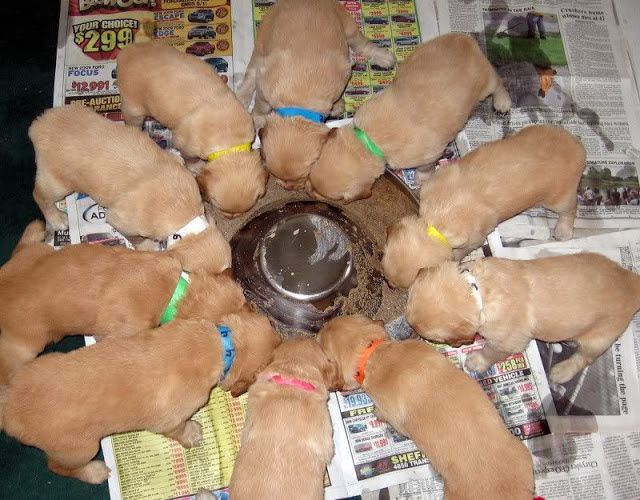 You can also cook for your Golden puppy for a variety of tastes and cost savings. However, you should remember that the digestive system of dogs is very different from that of humans. Therefore, you should carefully study to ensure the nutrition in each of their meals. Dog's diet should be high in protein, so you should have them to eat less starch to avoid overweight. Also, do not forget to add vegetables to provide enough vitamins and fiber for them.
Other expenses
Other expenses include periodic medical examinations, vaccination, bath oil, toys, pruning (if any) etc; these expense are around $200 – $400 per year. Hair care for Golden is pretty tiring, but it does not cost much. You only need to bathe them regularly, about once a week. If he runs a lot, he / she will need to take shower 3 times a week.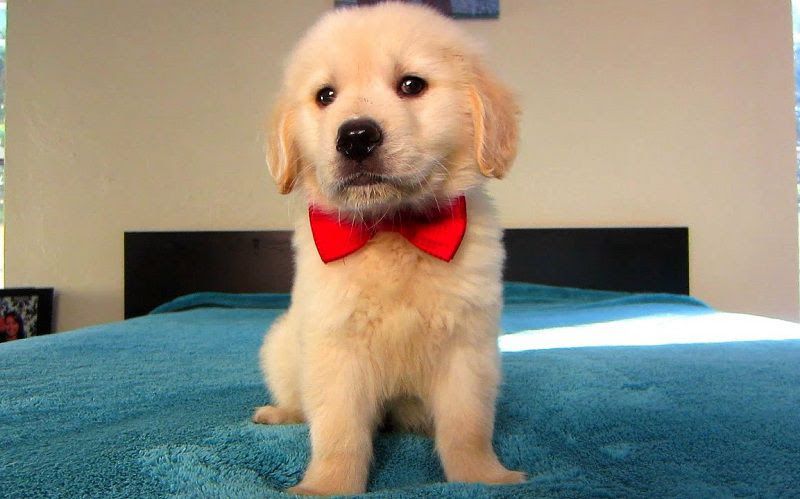 Onetime costs in the first year
The first year when you raise Golden will cost you about $600 to buy the necessary supplies. The most important things are stables, pantries, bowls, daily toiletries. Vaccination (the first 2-3 shots) and health check are the responsibility of the seller, you do not need to worry about these costs.
If you have enough money, you should buy pet insurance, especially in the first year, when your puppy is young and new to the environment, it is easy for his or her to get sick. Insurance usually costs several hundred dollars a year depending on the type, but you will not have to worry about the cost of medical treatment for the puppy when something bad happens.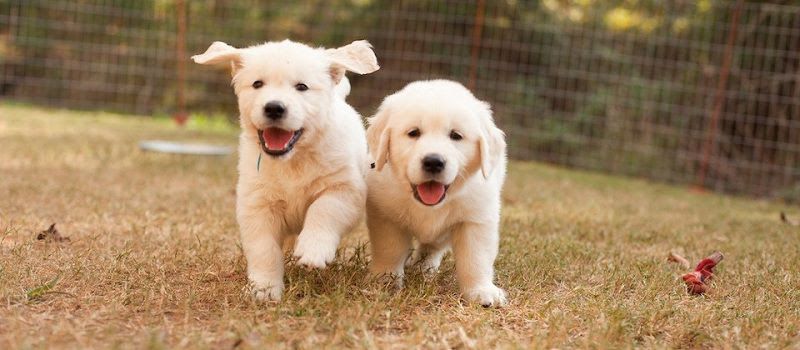 Characteristics of purebred Golden Retrievers
Appearance characteristics
The Golden Retrievers are divided into several types, including: British-type Golden (popular in the UK, Europe and Australia), American Golden (widely raised in the US and Canada). Each type has different characteristics. British Golden usually has a slightly higher price than American Golden, since British Golden has slim body and since number of British Golden is also less than that of American Golden.
Golden is medium size, weighs 25-35kg, and is 50 – 60cm high. Golden has balanced and very strong body. Golden hair is long and quite thick, which can be yellow, cream yellow or orange. Reds and chocolates are also common colors of Golden, but these are not considered as purebreds. Golden Retriever dog prices are generally unaffected by color, with little or no difference in prices for different colors.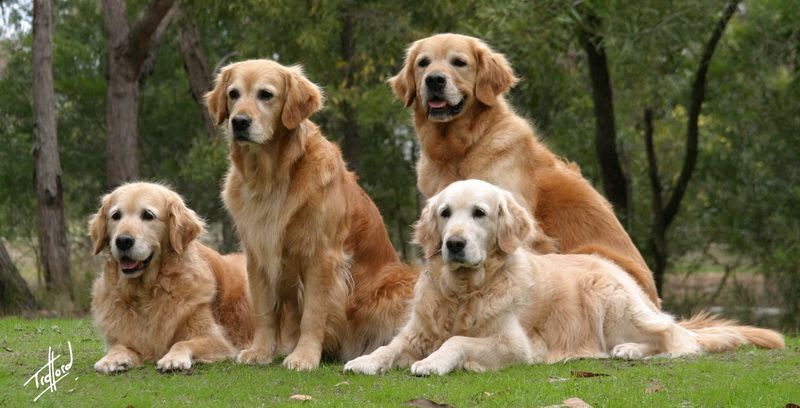 Golden has a large head, a slight muzzle but strong jaws and sharp teeth, which are capable of grasping and releasing heavy prey (or objects). The nose is black and extremely sensitive, and capable of detecting primers hundreds of meters away. Because their extremely sensitive noses, Goldens are usually used in police forces, military to sniff drugs and explosives.
Personalities of Golden Retrievers
Goldens are very intelligent and obedient dogs that knows how to satisfy their owners. They are also very emotional and always want to be near their owners. Especially, Golden is very gentle, friendly and extremely safe with society. The number of people attacked by Golden just counts on the fingers. Therefore, this breed is extremely ideal for raising as your family companion.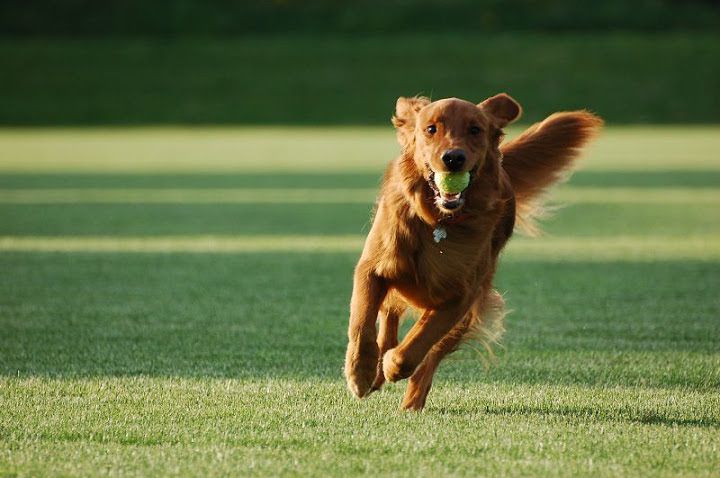 Golden Retrievers are gun dogs, so they prefer to do strong activities and always have extra energy. Every day, you should let your Golden to play out in the open space from 30 to 60 minutes. They love running and could run for a very long duration; hence, you can let them run after the bike around the park. They also like to chase, bite and retrieve objects so they can play chasing catch ball or rubber.
In many places, Golden dogs are still trained as gun dogs, mainly for hunting birds and ducks. However, a good Golden Retriever requires a lot of good personalities. Consequently, hunters often choose high purebred Golden, whose parents and grandparents are also gun dogs for easy training. Such Golden Retriever price is about $1500, on the average.