About Gold-Rush Golden Retrievers kennel
Ann Johnson became a Golden Retriever person in the 1960s when she acquired her first Golden as a companion for her aging German Shepherd. She has been intimately involved with Goldens ever since. She is the founder of Gold-Rush Kennels, located in Wrightstown, New Jersey. Her Goldens (owned, bred, or sired) have produced around 300 champions and many national record holders as well as two outstanding dogs with the Obedience Trial Champions title.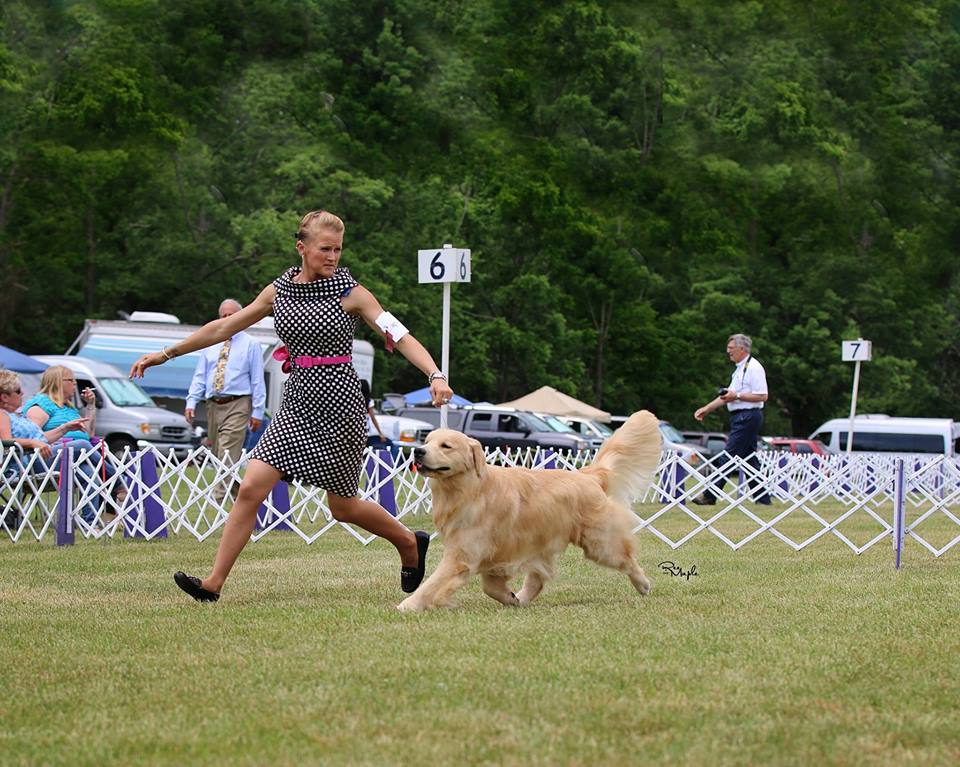 In addition to the show champions, many dogs of her breeding have excelled in obedience, as working dogs, and even as Junior and Master Hunters. Gold-Rush dogs have also been utilized in narcotics detection and as therapy dogs.
After completing a PhD. in Developmental Biology at Rutgers, in the 1970s, Ann became Coadjutant Professor of Biology at Trenton State College. But in the 1980s, she turned her attention full time to maintaining her breeding program and to educating those newly involved in and devoted to Golden Retrievers. She has been repeatedly listed by Golden Retriever World as one of the Top Breeders (in terms of the number of champions finished each year).
Gold-Rush also provides a wide range of all-breed boarding and grooming services, whether your dog just needs a special holiday grooming, or whether you are looking for an extended-stay boarding kennel.
[ux_products products="24″ tags="labrador-retriver-products" orderby="rand"]
>> You May Also Like:
Address: Princeton, New Jersey
Breeds are raised: Golden Retriever
Price: not public ($300 nonrefundable deposit)
Website: http://www.gold-rushgoldens.com
Golden Retriever puppies for sale in Gold-Rush kennel
>> Contact Gold-Rush Kennel here: Facebook.com/GoldRushGoldens/