German Shorthaired Pointer (GSP) is a versatile hunting dog, excellent in both land and water. This breed was developed in the early 19th century to assist hunters in Germany. The GSP has a great proportion, with a small head and a slim body, which makes them extremely agile. Smart, dynamic, obedient and loyal, they are very popular with hunters in Europe and America. The German Shorthaired Pointer price is not high, about $700/ puppy on average. In the article below, we will provide more details about the prices as well as where to buy German Shorthaired Pointers.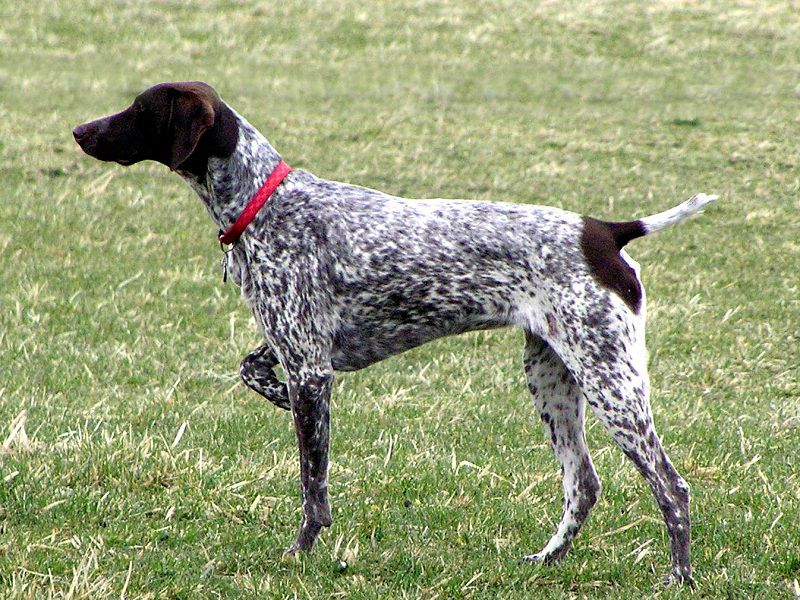 [ux_products products="24″ tags="dog-products" orderby="rand"]
German Shorthaired Pointer Price
The price of GSPs largely depends on their breeder's reputation, their pedigree and their level of training and socialization. Besides, other factors such as age, color, difference in demand and supply also affect their prices to a certain extent.
There are 2 types of GSP dogs. Limited registered GSPs (pet-only) are significantly cheaper than fully registered GSPs (with breeding rights). Based on your requirements, you can choose for yourself a suitable GSP.
Price of GSPs with limited registration
GSPs have a wide price range. It is possible to buy a GSP at $500, but at the same time, another GSP may cost you $900. In addition, a male is often priced higher than a female.
Price of GSPs with full registration
GSPs from lesser-known breeders fluctuate from $900 – $1200/puppy.
GSPs from well-known breeders cost from $1300 – $5500 or even more. With a nice appearance and an excellent pedigree, they are mostly raised for breeding or Dogshows.
>> You May Also Like: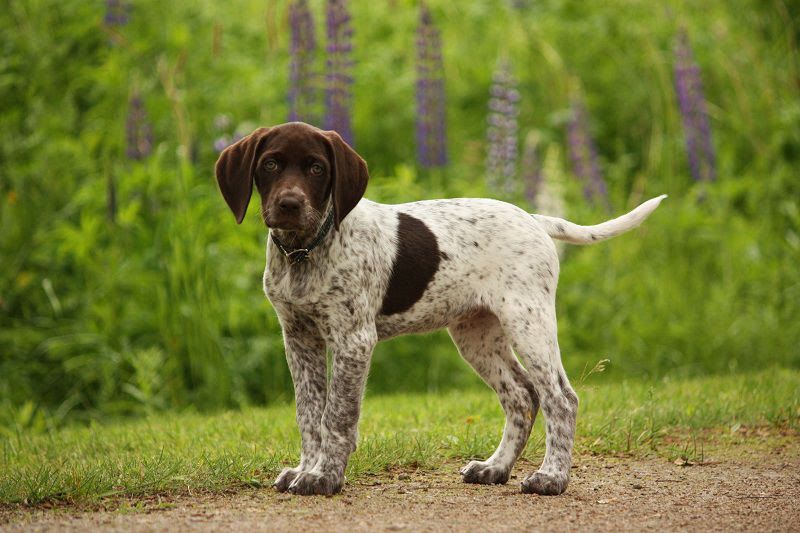 Where to buy GSP puppies?
GSP puppies for sale online
http://marketplace.akc.org/puppies/german-shorthaired-pointer – AKC Market is a famous and trusted place to find high quality GSPs. You can use filtering tools to find the GSP best suited to your criteria (gender, champion bloodlines, availability – now or coming soon). Whenever you select a puppy, the site will show you all of its relevant information (birthday, whether the owner is a member of AKC or not).
http://www.puppyfinder.com/german-shorthaired-pointer-puppies-for-sale/ – At times, you can find here around 200 profiles of GSP puppies. Other than GSPs, this site also offers other dog breeds. Visitors can find their ideal puppy quickly thanks to the effective search filters: dog breed, location, type (purebred, crossbred,…), gender and price.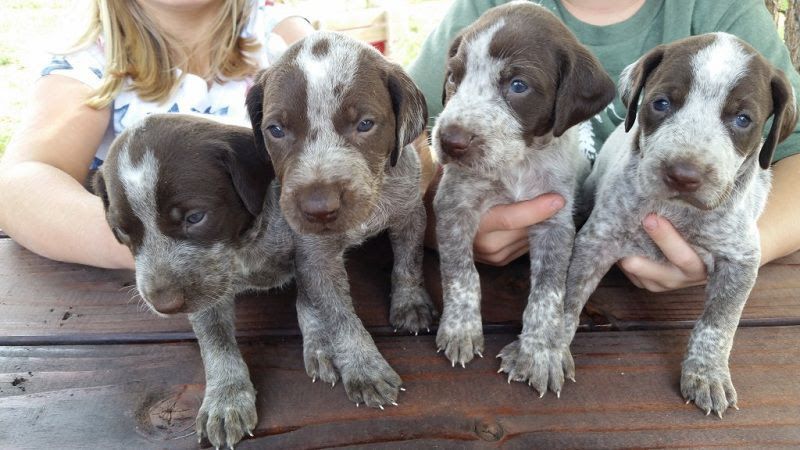 GSP dogs for sale from reputable breeders
1. Top Gun Kennel
With more than 20 years of experience in breeding, raising and training GSPs, this breeding farm has won many awards and certifications. It is certainly a trustworthy place to turn to when you are looking for a GSP.
You can find more information and contact them at: http://topgungsps.com/ or https://www.facebook.com/TopGunKennel/
2. Teton Bird Dogs
This breeding farm belongs to the owner named Chris Hinckley. It owns excellent breeding stocks that are expected to produce promising generations of GSP puppies. If you want to create a future champion GSP, this place is worthy of consideration.
You can find more information and contact them at: https://www.tetonbirddogs.com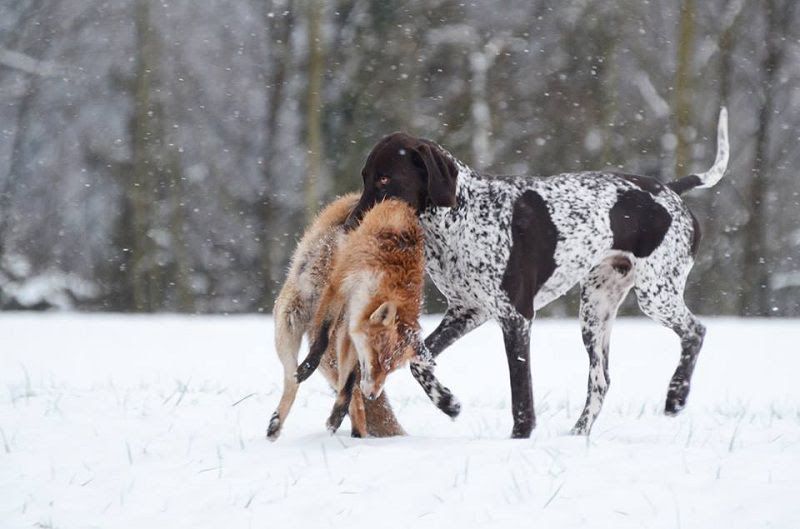 Characteristics of the German Shorthaired Pointer
Appearance
The GSP is approximately 21 – 25 inches (53 – 63cm) in height and weighs between 44 and 70 pounds (25 to 32 kg). This is a perfect height / weight ratio which makes them extremely agile during the hunt.
The GSP is not big but still very powerful. Healthy limbs help with their agility and their great speed when changing directions. Their snout is long, broad and strong. The face is straight or slightly crooked sideways. Brown and dark brown eyes are usually preferred. Their tails are often docked from an early age to help them move more freely in the forest when hunting.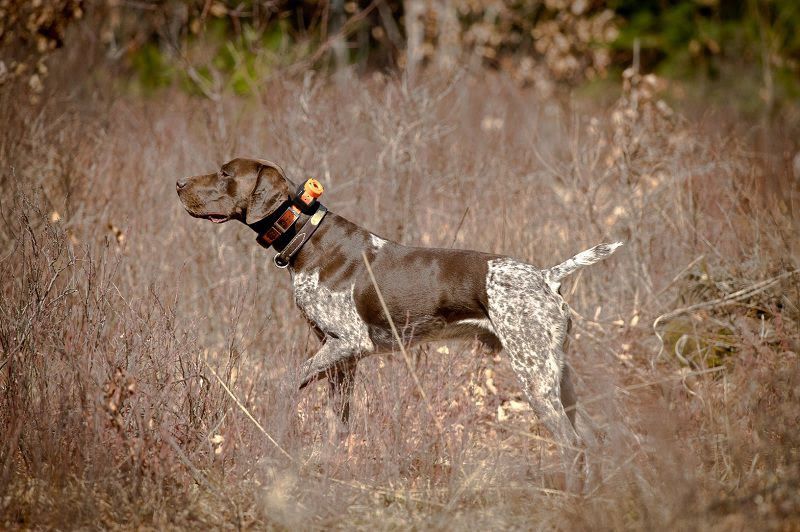 Their coat is short, straight with a thick inner coat and a waterproof outer coat that keeps them warm during the cold winter. This very coat also makes GSPs become formidable predators on land and in water. A GSP can be yellow, brown, black or white. Generally more popular, brown ones often cost $100 more than the others.
Personality
Smart, affectionate and good-natured, GSPs give their all in everything they do. They hate being lonely and are susceptible to distress. Although they get along with all family members, they tend to pick only one that they love the most. The GSPs is also easy to train.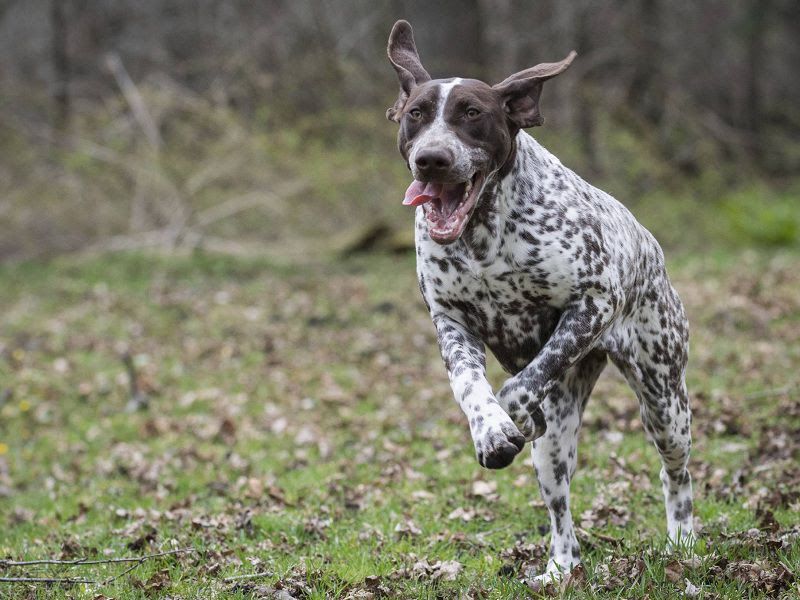 Their temperament is greatly affected by genetics. GSPs are usually curious and playful. When choosing a GSP, it is suggested that you choose gently puppies that do not attack other puppies in the same litter or do not hide in the corner in the presence of strangers.