The Catahoula Leopard is an American dog breed named after Catahoula Parish, Louisiana, United States. Also known as the Catahoula Cur or Louisiana Catahoula, this breed became the Louisiana state dog in 1979. Traditionally, Catahoulas were raised for hunting. To this day, these impressive dogs still appeal to dog lovers all over the world. Catahoula Leopard price is not expensive, around $400/ puppy on average. Below is some information about their prices and reputable selling places to find Catahoula Leopard puppies for sale.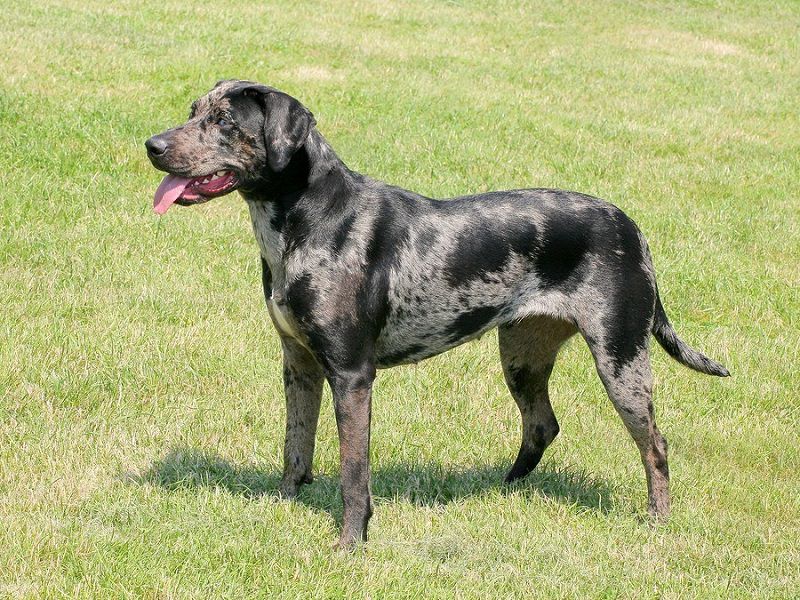 [ux_products products="24″ tags="dog-products" orderby="rand"]
Catahoula Leopard price range
Depending what they are raised for, Catahoula puppies are grouped into 2 price levels: Catahoulas with limited registration (pet-only) and Catahoulas with full registration (with breeding rights).
Price of Catahoula Leopards with limited registration
With no breeding rights, these Catahoulas are quite affordable. If you are not a professional breeder, a limited registered Catahoula is the most reasonable and economical choice. Such Catahoulas can be priced from $300 – $600/ puppy.
Price of Catahoula Leopards with full registration
Fully registered Catahoulas are allowed to breed. They have to meet strict requirements about their origin, health,… so they are more expensive than pet-only ones. Their prices also vary depending on their lineage, pedigree and breeder's reputation.
Catahoula Leopards from lesser-known breeders cost from $600 – $1000/ puppy. Such puppies are usually of common lineage, over 95% purebred and mostly raised as pets.
Catahoula Leopards from well-known breeders are more pricey, ranging from $1000 – $3000/ puppy. Such puppies are often of excellent pedigree. They are mostly raised for breeding or participating in Dogshows.
>> You May Also Like: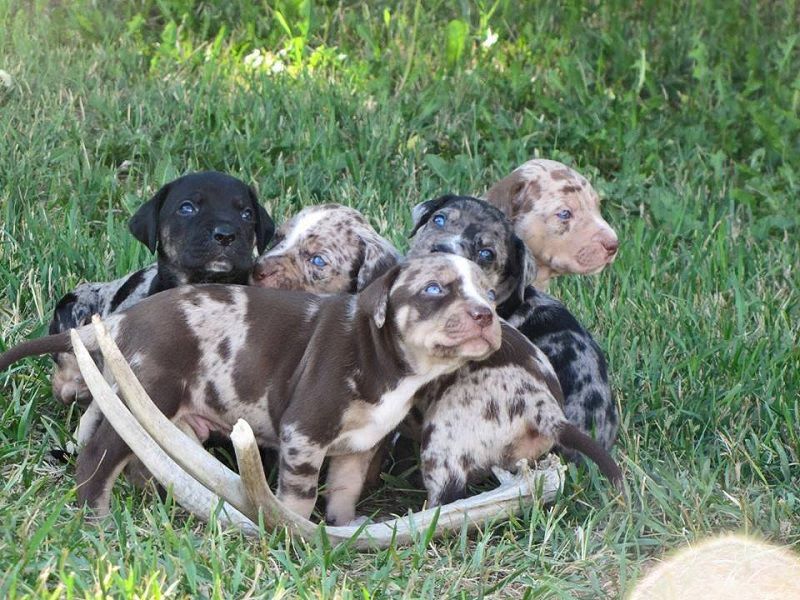 Where to find Catahoula Leopard dogs for sale
Catahoula Leopard puppies for sale from classifieds websites
http://www.hoobly.com/catahoula-leopard/ – You can easily find your ideal Catahoula on this site, where a great number of affordable puppies are available. Some of them are very cheap, suitable for someone that is on a budget. Moreover, Hoobly gives out search results from many places in the world, facilitating the purchase process of any customers.
http://www.puppyfinder.com/catahoula-leopard-for-sale/ – Like Hoobly, this is a popular pet classified website. The price of Catahoula here is varied, from $600 – $1000/ puppy. If you are looking for a Catahoula, this site is definitely worth checking out as it offers a wide range of choices.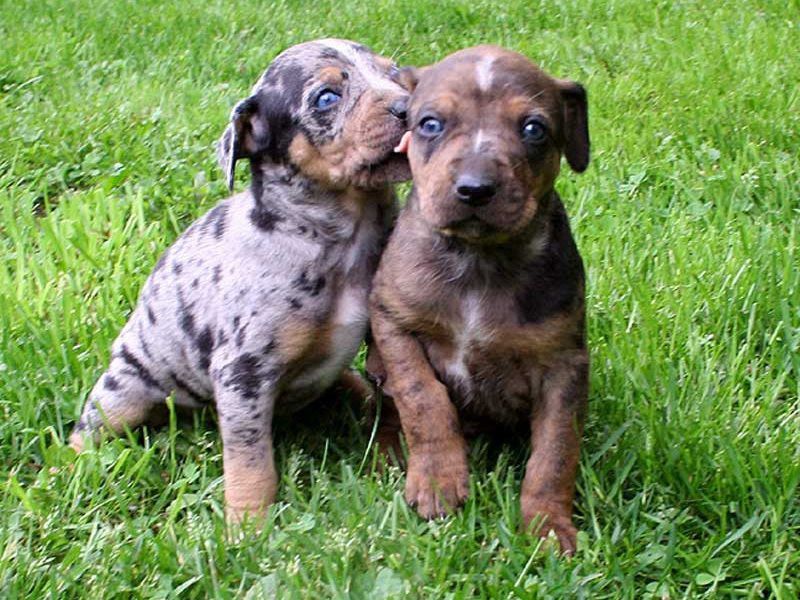 Catahoula Leopard gods for sale from reputable breeders
1. The Catahoula Leopard Dog
For the owner of this breeding farm, lovable dogs are an integral part of her life. Since a child, she has always loved dogs and wanted to create her own beloved puppies. Just like that, a family breeding farm was born. A lot of healthy and beautiful Catahoulas have been born here and brought happiness to many dog loving families in America.
You can find more information and contact them via their website: http://www.catahoula-leopard.de
2. Abney Catahoulas
This large scale breeding farm is well-known and highly professional. The breeders here are experts in the field with many years of experience and an endless passion for charming Catahoulas. The farm itself is large enough for puppies to be trained and active. Overall, this is a reliable place worthy of consideration.
You can find more information and contact them via their website: http://www.abneycatahoulas.com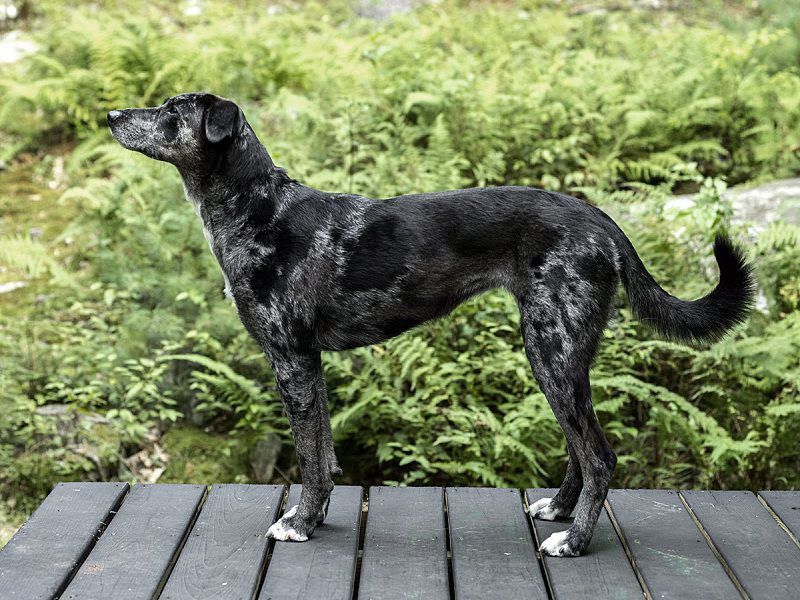 3. Rock Hills Stock Dogs
This farm owns a desirable living space in which any dogs will be happy to be born. The farm gives their four-legged family members a carefully crafted regime of exercise and training to ensure that every puppy is fully developed in terms of health, appearance and temperament.
You can find more information and contact them via their website: http://www.rockinhcatahoulas.com
Characteristics of the Catahoula Leopard
On average, a male Catahoula is slightly larger than a female. The height of a Catahoula is commonly from 20 – 36 inches and the weight is from 72 – 112 lbs.
Catahoulas have many different colors including blue merle and red merle. White spots often appear on their face, legs or chest. The leopard-like coat stems from the merle gene. This gene does not affect the whole coat, but only dilutes the colors at random points. Visually, white coat is almost unaffected.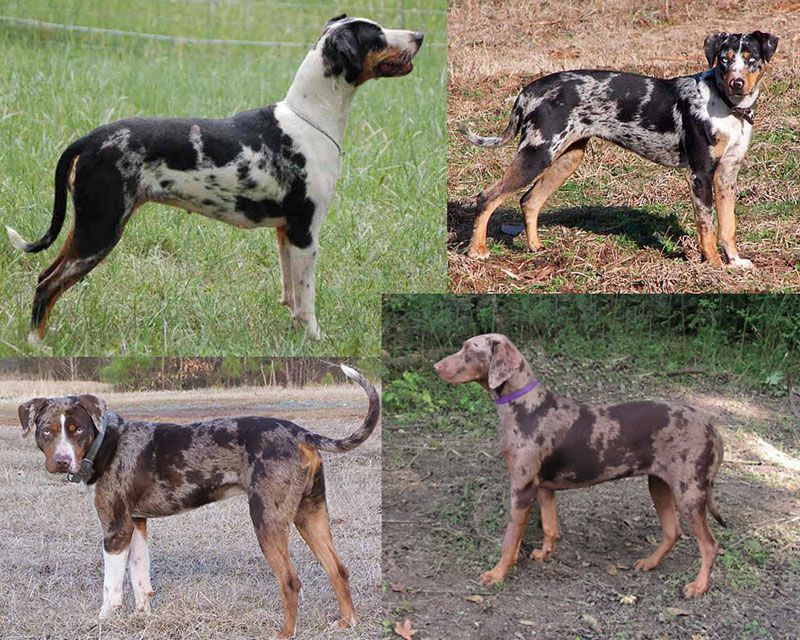 The Catahoula has many different types of coats, with the two most prevailing being Slick coat and Coarse coat. Slick coat is the most common with short fur that is close to the body. This coat dries very fast, so the dog can be cleaned and dried in no time. This type of coat, thus can be called "Wash n 'Wear". The second coat type is Coarse coat, where the fur is longer. Coarse coat does not require complex care but the dog does not dry as quickly.
Their eyes can have the same colors or each eye has a different color. Their eyes can come in blue, brown, green, grey or amber. They have no typical eye color.