About F&M Corgi's kennel
Michelle Horning and her husband, Frank, have been lovingly raising and breeding Pembroke & Cardigan Welsh Corgis since 2008. Holding licenses as a breeder in Kansas and for the United States Department of Agriculture (USDA), Michelle is currently a member of Tri-State Kennel Club of Joplin, Missouri. All of her dogs are registered with the American Kennel Club and cared for on her small-town in southeast Kansas.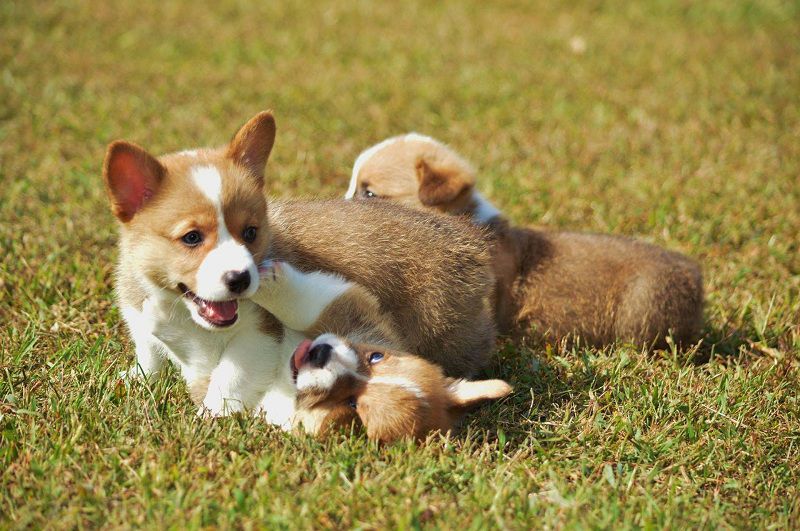 [ux_products products="24″ tags="corgi-products" orderby="rand"]
Originally bred for their herding abilities, Pembroke & Cardigan Welsh Corgis are intelligent and active dogs making them very easy to train. F&M Corgi's puppies have the pleasure of running in a 2-acre fenced-in play area and resting in climate-controlled housing. They have been cared for with love, and many are available for adoption today.
At F&M Corgi's, all puppies are sold with 1-year health guarantee, copies of parent pedigree as well as a certificate of vet health check. In addition, all puppies are micro-chipped and recorded with AKC Reunite.
>> You May Also Like:
Address: Mulberry, Kansas
Breeds are raised: Cardigan & Pembroke Welsh Corgi
Price: $700 – $1200
Website: http://www.fmcorgi.com/
Corgi puppies for sale in F&M Kennel
>> Corgi puppies available here: http://www.fmcorgi.com/for-sale