Dogo Argentino (or Argentino Mastiff) is the big – size and muscular – hunting dog breed crossbred from many different dog breeds. In the 20th century, two brothers Dr. Antonio Nores Martinez and Agustin in Argentina successfully crossbred this Dogo breed with the purpose of creating a brave, powerful yet not aggressive "hunter" dog breed. Current Dogo Argentino price is around $700 for each puppy, on the average. In this article, we would like to give more information on prices, online websites, and some of the most reputed breeders to find Dogo Argentino puppies for sale.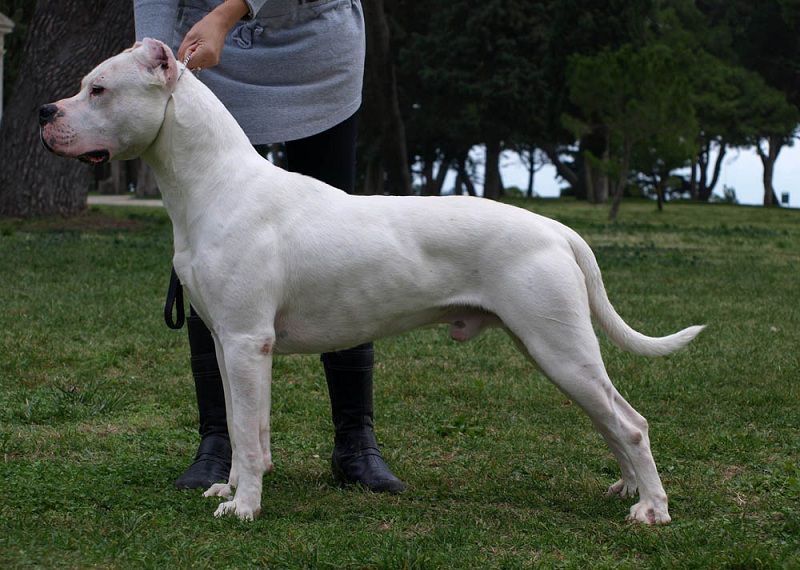 [ux_products products="24″ tags="dog-products" orderby="rand"]
Dogo Argentino price range
Depending on raising purpose and quality, each Dogo puppy is offered with a different price. If you would like to raise Dogo as your family pet or normal working dog, price is rather cheap. In other cases, if you would like to buy Dogo puppies with good bloodlines for breeding or participating in Dog beauty shows, price is quite high.
Prices of Dogo dogs with limited registrations
Price of Dogo raised as family pet is rather reasonable, from around $500 to $1000/puppy.  You are not allowed for breeding these Dogos. Although Dogos are considered as natural hunters, they will react like friendly, happy, less grumbling but useful "companion" after properly trained. Therefore, it is absolutely exciting if you choose a "muscular" Dogo puppy and raised him or her as a pet or a companion only.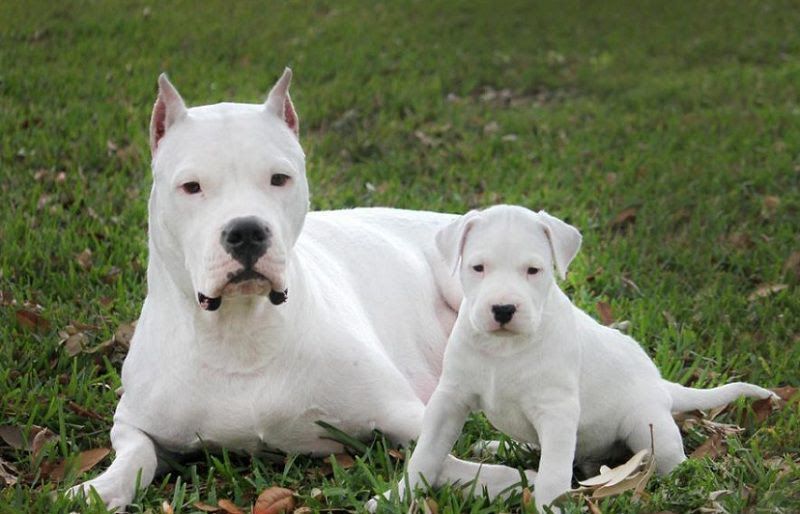 Price of working Dogo dogs
Dogo is one of the most useful dog breeds. They could be responsible for some specific activities such as hunting, house or farm guarding, etc. These jobs do not require much about their origins, or good family records; rather, requirements for these jobs mainly focus on appearance attributes (e.g. firm, strong, quick, brave, etc), especially on well-trained skills. Such training costs have pushed the price of working Dogo higher, to the level from around $1500 to $3000.
Price of Dogo with full registrations
Dogo Argentinos with full registrations would be allowed for breeding. Prices are very varied depending on family records, bloodlines and breeder's locations, etc.
Dogo Argentino puppies with normal family records and coming from less reputed dog breeding farms are often offered from around $2000 to $4500.
Dogo Argentino puppies with superior bloodlines and coming from famous dog breeding farms could cost much higher, from around $3500 to $8000.
>> You may also want to read: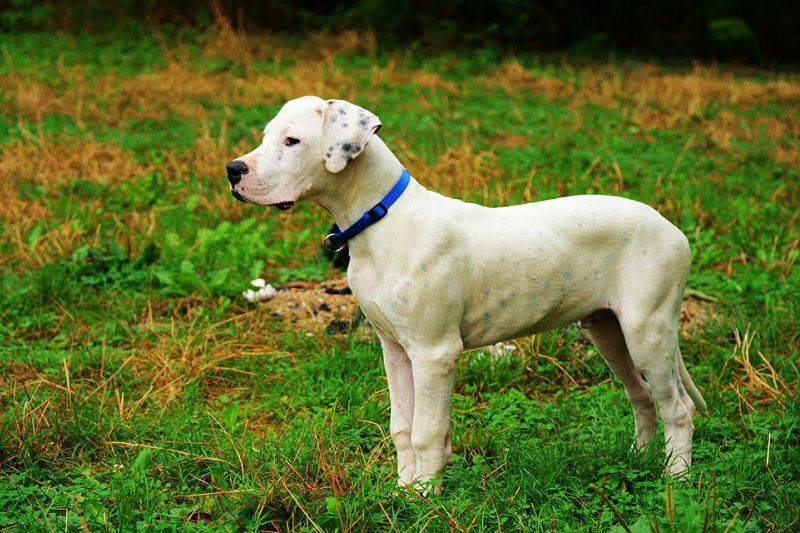 Where to find Dogo Argentino puppies for sale
Dogo Argentino for sale websites
These websites are considered as supplying sources of diversified Dogo puppies that could be raised as family pets. Price for each puppy is rather reasonable and suitable for your "budget". We would like to summarize some reliable websites below:
puppyfind.com/dogo-puppies-for-sale/ – Puppyfind is a website that supplies a huge number of Dogo puppies for sale at many different price levels (popularly from around $400 to $5000). There are many Dogo puppies from 5 weeks to 5 months old with complete kinds of different sizes and gender here. Especially, this shop also provides information on puppies that are going to be born; such information creates many choices for customers.
europuppy.com/dog_for_sale/dogo-argentino/–The 1st impression of this website is essential and professional communication space (providing information, customers' contact, etc). The shop specializes in supplying Dogo puppies with superior bloodlines, high bearing ability, diversified age and race. However, prices here are rather high ($500 – $5000). However, you could own a healthy puppy with quality guarantee here.

nextdaypets.com/for_sale/Dogo-Argentino/– This is one of the most trusted and reliable dog websites, which have been reviewed and verified by many pet lovers. Quantity and species of Dogo puppies here are varied in terms of ages, gender, etc. Depending on age and origin, each puppy here is offered from around $1000 to $3000.
Dogo Argentino puppies for sale from reputed breeders
1. Dream Dogos
Dream Dogos is one of the most reputed Dogo crossbreeders who have been confirmed its reputation for a long time. With high experience and passion in the breeding field, Dream has never stopped developing Argentinean dog breed that is most fitted with the standard of Dr. Antonio Nores Martinez (father of the Dogo breed).Dogo puppies born here are always assured about their health status and are professionally trained.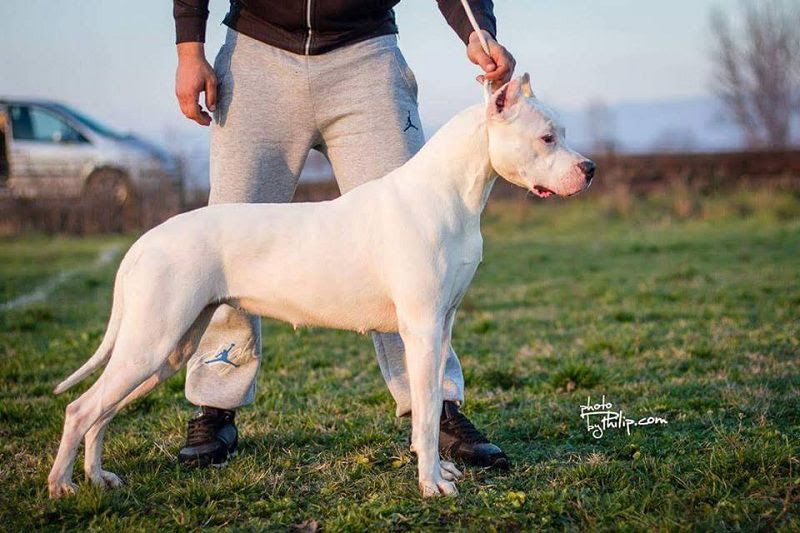 You could refer more information and contact them here: http://www.dreamdogos.com/
2. Pure Dogo
From the curiosity about Dogo dog breed, Pure Dogo has developed a R&D plan to increase the popularity of this dog breed in the United States. The farm has crossbred and developed many beautiful and qualified Dogo breed, while still optimizing their wonderful capabilities (hunting skill, bravery, etc). Since the period of their establishment up to present, they have won many prizes, and have been recognized as one of the world best Dogo Argentino crossbreeders.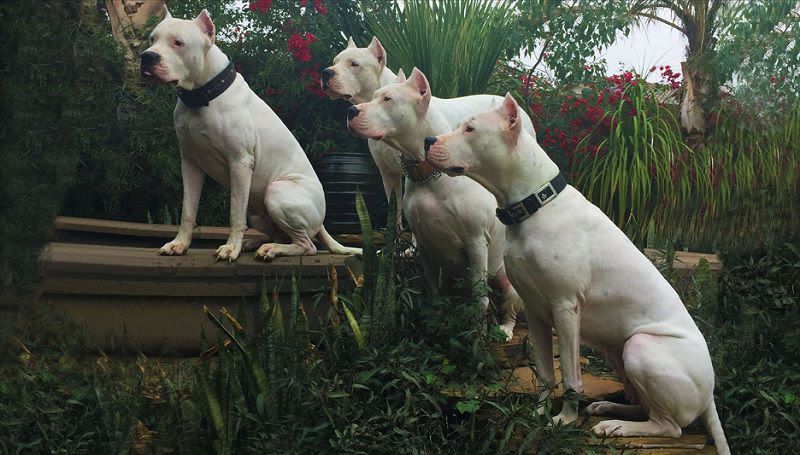 You could refer to more information and contact them here: http://www.puredogo.com/
3. Las pampas kennels
This is an old and reputed Dogo Argentino breeding farm in the United States. For half of decade since their establishment, they have constantly improved Dogo breed, but still have not forgotten "Dr. Antonio Nores Martinez's Original Breed Standard issued in 1947". This is the reason that Las pampas kennels always prove their steady position in Dogo competition field and as well as in their customers's belief. This farm provides not only "purebred" Dogo puppies but also crossbred oneswith many outstanding abilities.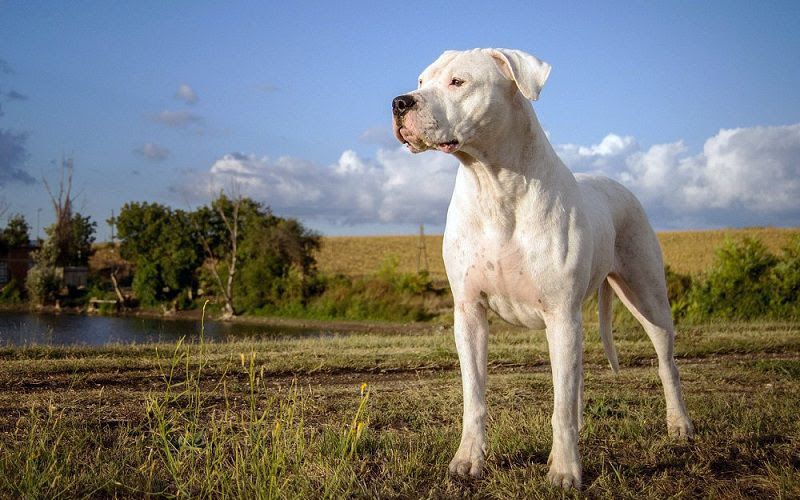 Because of their outstanding quality, Dogo Argentino prices in Las pampas kennels is evaluated much higher than prices in other Dogo breeders.You could refer more information and contact Las Pamlas kennels via the website: http://www.dogoargentino.com/
Notes before you buy a Dogo Argentino dog
Dogos are considered as not entirely "purebred" dog breed since they are rather aggressive and hardly trained. Therefore, raising Dogos requires the owners to have experience in raising aggressive dogs, large raising space and complete training items.