Most widely known as the star of "101 Dalmatians" movie, Dalmatian is a strong and athletic dog breed with a long history. Dalmatian dogs are very versatile, they can go hunting, fire rescue and can also perform circus. Dalmatian charm is located in the excellent qualities both in appearance and personalities which in turn make them ideal dog breed to be raised in the family. Average Dalmatian dog price is currently around $800/puppy. The article below will give you detailed information about their prices and suggest you reputable websites and breeders to find Dalmatian puppies for sale.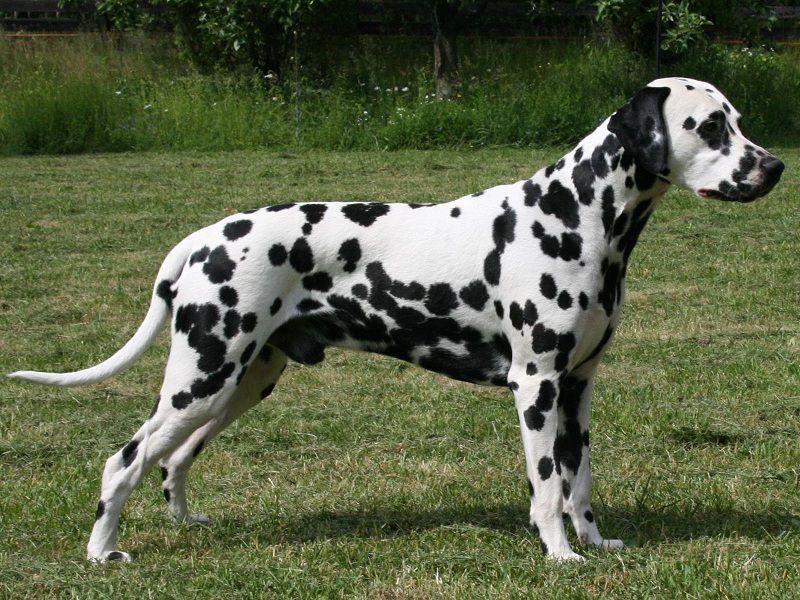 [ux_products products="24″ tags="dalmatian-products" orderby="rand"]
Dalmatian dog price range
Dalmatian puppies are available in so many categories that you could choose from. Puppies raised as pets only (limited registered) are more affordable compared to fully registered puppies. If you are not a professional breeder and you just want to raise a puppy as your companion, limited registered Dalmatian puppies are the suitable and affordable choice for you.
Limited registered Dalmatian dog price
These Dalmatian dogs will not be allowed for breeding so their prices are not too high, fluctuate from $600- $900/puppy. This is a reasonable price for a dog with good looks, loyalty and dynamic personality as the Dalmatian.
Fully registered Dalmatian dog price
These Dalmatian puppies will be allowed for breeding so their prices will be much higher than limited registered ones. However, their prices will vary significantly, depending on the quality and locations of the puppy breeding farm.
Dalmatian puppies from normal breeding farms will cost between $1,200 and $1,400. They usually have normal family records and should be mainly raised pets.
Dalmatian puppies from prestigious breeding farms will have much higher price, ranging from $1600 – $5000 per puppy. These breeders usually have outstanding pedigree and should be raised for breeding or for participation in dog shows.
>> You May Also Like: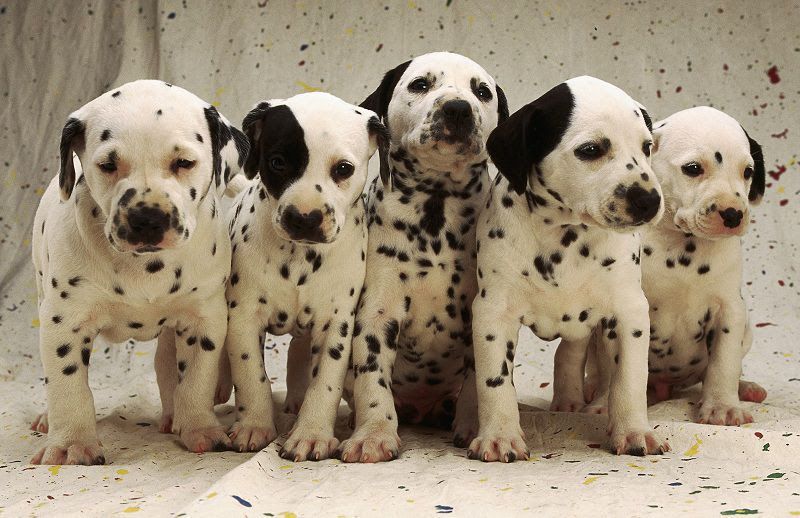 Where to find Dalmatian puppies for sale?
Online Dalmatian for sale Websites
http://www.hoobly.com/dalmatian-puppies/ – Hoobly is a pet website that is very famous and widely known by many people. The advantage of this website is very large number of puppies. Dalmatian puppies for sale here are also very diverse in terms of ages, appearance, gender etc. Moreover, price of the puppy here is not high and is suitable for almost every people.
http://www.puppyfinder.com/dalmatian-puppies-for-sale – Like Hoobly, this is a great and prestige pet website. This site allows you to search for pets that are sold in many regions all over the world, so you can easily find Dalmatian puppies near you. Prices here are not too high, ranging between $500- $1500/puppy.
http://marketplace.akc.org/puppies/dalmatian – AKC Market is an address that is so familiar to pet lovers. If you are looking for a high quality Dalmatian puppy, you can refer here. You will not have to worry about quality and health of your puppies when you buy them at AKC Market.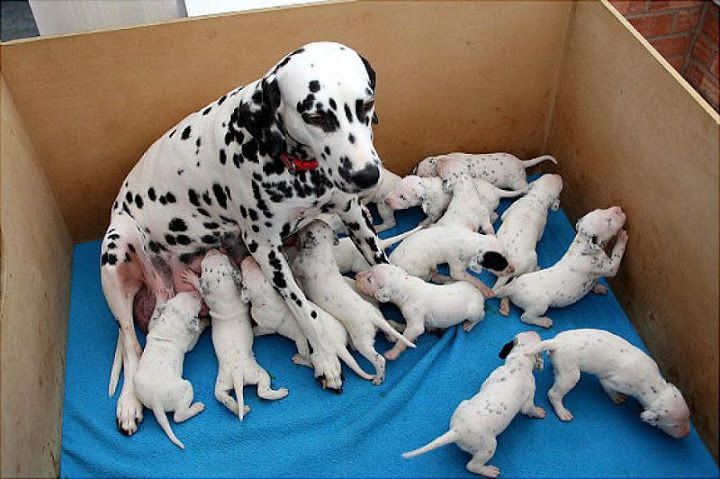 Dalmatian dogs for sale from reputable breeders
1. Caprilli Dalmatians
This is a family breeding farm that has had many years of experience in breeding Dalmatian dogs. Dalmatian puppies here are trained in many forms, depending on characteristics of each puppy such as hounds, working dogs, etc. Dalmatian puppies here are cared in terms of not only physically appearance, but also health and personalities. Therefore, this is one of the addresses that are worthy of your reference.
You can find more information and contact them here: https://www.caprilli-dalmatians.com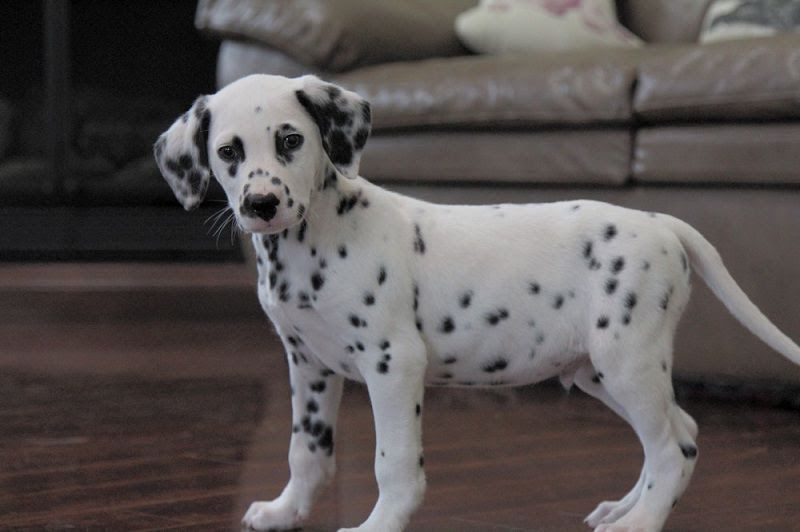 2. Snowood Dalmatians
Dalmatian puppies and team members are like family. They care and train their dogs in the most careful way as if they do that for their children. Nutrition and health of puppies here are posted on the farm site so you can rest assured and catch their health status before picking them up.
You can get more information and contact them here: http://www.snowood.net
3. Alpha N Omega Dalmatians
This is a famous and extremely professional Dalmatian breeding farm. They have won many prestigious awards and are on the cover of some prestigious magazines thanks to their propagate talent and ability. You can find high quality Dalmatian puppies with outstanding lineage in this breeding farm.
You can get more information and contact them here: http://www.alpha-n-omega-dalmatians.com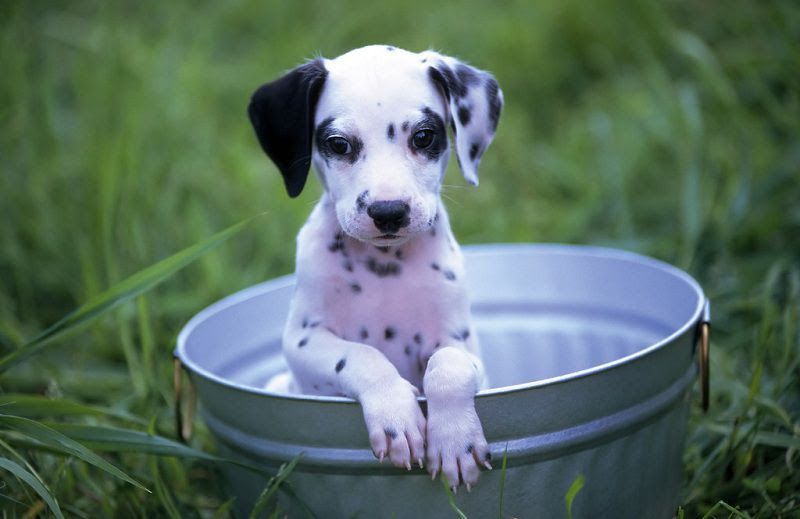 Characteristics of Dalmatian dogs
Appearance
Dalmatian is a medium sized dog with a weight of about 45 to 55 pounds (20-25kg). They have a well-proportioned body, are strong but are elite and have incredible endurance.
They have a thick and short coat with white colors and naturally dotted with black spots throughout the body. Beside black color, these spots are also in other colors such as dark brown, dark blue etc. Dalmatians are born with white coat and the first spots usually appear 3 weeks after birth.
Personalities
Dalmatian is a healthy, dynamic and extremely intelligent dog breed. They are great companion dogs. You can take them with you during your jogging or biking. They are also a formidable competitor in dog competitions that require agility or endurance.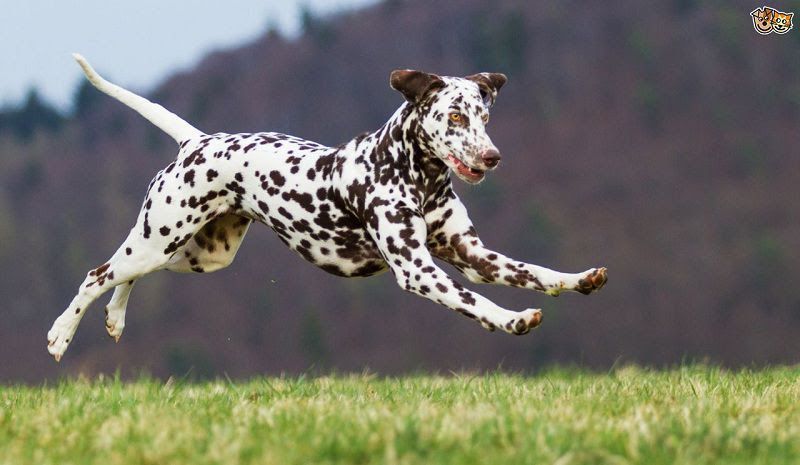 They are very intelligent and easy to be trained. However, they will not respond well to harsh training methods. You need to have flexible training and often give them gifts to get their most positive response.
Dalmatians will be very good friends for kids. With their energy and enthusiasm in the games, they will definitely make the kids happy and interesting.