Bellaclan is a Border Collies breeder established in 1998 who has been provided Border Collies in Canada, alongside the shores of Lake Superior, outside Thunder Bay, Ontario. Since then, Bellaclan has won many championships in the country as well as abroad, which means they have many dogs with the prefix CH – Champion added on their names.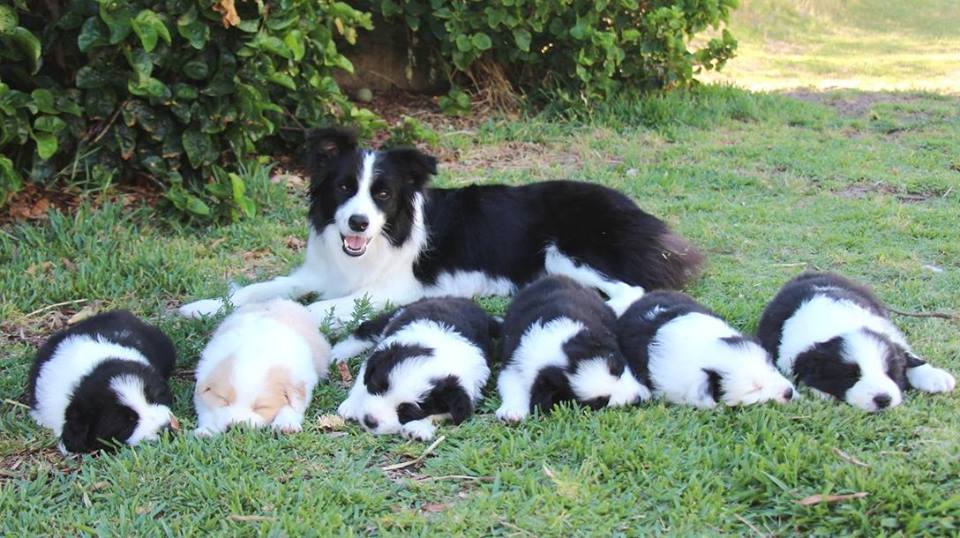 At Bellaclan kennel, there are large pieces of land surrounded by grasslands and forests, creating a wonderful playground for their dogs. They train their Border Collies by participating in a variety of activities such as discs throwing, jumping over the fence as well as special operations such as tracing, sniffing…
[ux_products products="24″ tags="border-collie-products" orderby="rand"]
In addition to being ensured the best possible nutrition by Acana, Red Paw X-Series or RAW foods, Bellaclan dogs are regularly examined for health by their veterinarian at the Crossroads Veterinary Clinic. Besides, the dogs are also be tested for DNA in one of the modern Canine DNA laboratories (Optigen, Pawprints or Orivet) to avoid genetic disorders that may affect their Border Collies.
Puppies will be delivered to customers after 8 weeks of age. Coming to Bellaclan, you will be given detailed instructions on how to train and take care of your beloved Border Collie. Please contact Bellaclan staffs via [email protected] and access their website https://www.bellaclanbordercollies.com/ for more information.
> You May Also Like: