About Ashland Labradors
Established in 1984, Ashland has an ideal environment for Labrador Retriever, which includes 2 ponds, creeks, waterfalls, pasture and wooded trails. The owner of Ashland Labradors has been being active in many activities regarding to the dog world: hunting test, obedience and agility trials to conformation shows, holding dog training classes for the public, working as a field/hunt test trainer, being a Vet technician, running a Labrador rescue organization.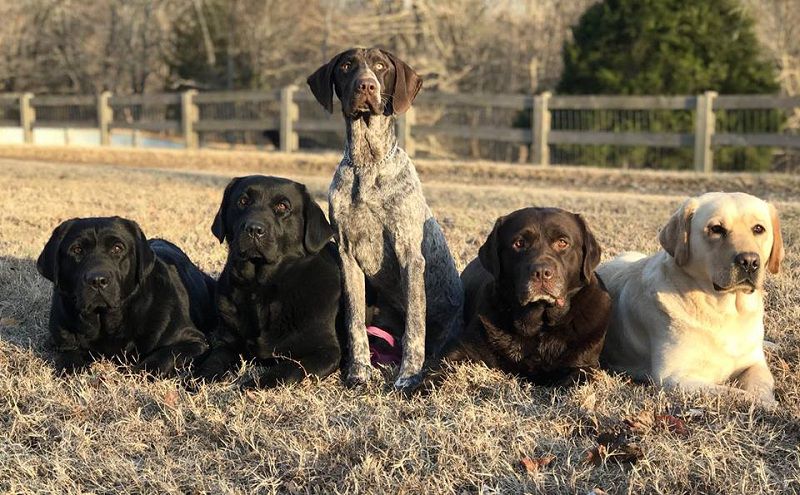 [ux_products products="24″ tags="labrador-retriver-products" orderby="rand"]
Prospective customers can find here Labs of all kinds: family-companion Labs, show dogs, hunting companions, therapy dogs, service and/or working dogs. Asland Labradors' breeding program focuses on proper temperaments, correct conformation, health & genetics.
There are two Lab boys and six Lab ladies introduced on Ashland Labradors' website. Lab puppies are raised and cared as family members. Both complying with the regulations and from personal principles, the breeder only agrees to sell the puppies until they are 8 weeks of age. She says no to "ship" her puppies to the customer's address to ensure the Labs' good health, safety and happiness in future time.
Not solely telling about the breeder self and displaying dogs to show off and puppies for sales, on her website, the breeder shares plenty useful links regarding to training service, contact of Canine reproduction specialist, spay and neutering education, notices about dilute labs, labs rescue and books written about labs, etc.
>> You May Also Like:
Add: 190 SUTTON LN, Ashland City, Tennessee
Breeds are raised: Lab is the only dog breed raised here, besides horses.
Price: Not public.
Websites: https://www.ashlandlabradors.com/home
Labrador puppies for sale from Ashland kennel
> Check puppies info: https://www.ashlandlabradors.com/puppy-information