Abyssinian cat (or Aby cat) is one of the most ancient cat breed in the world. They have elegant beauty and lively playful nature. They give people strong impression with their intelligence, clever and especially they are very easy to be trained. The Abyssinian has become one of the most popular cats for cat lovers everywhere. In this article below, we will give you details about Abyssinian cat for sale price, online websites, and reputed Abyssinian breeders. In addition, this article also discusses about origin, characteristics and notes when we raise Abyssinian cats.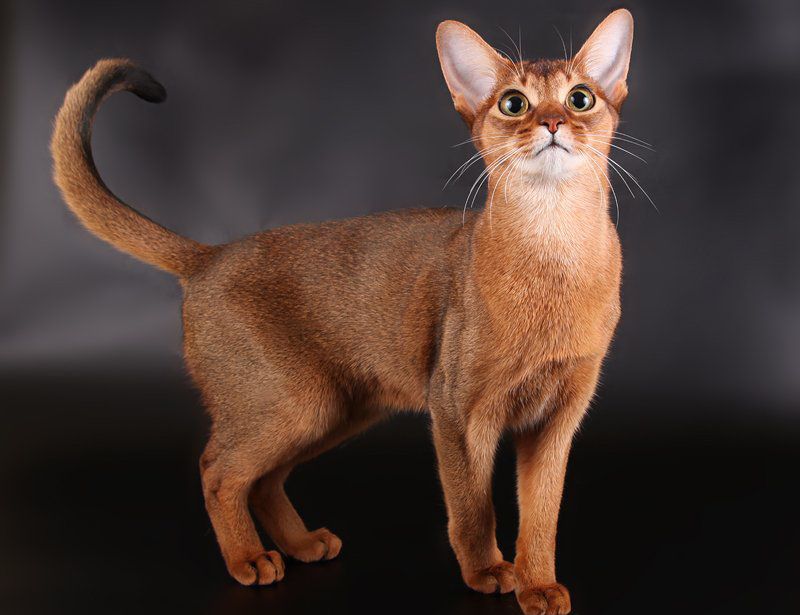 [ux_products products="24″ tags="cat-products" orderby="rand"]
Abyssinian cat price range
Based on raising purposes and quality, each Abyssinian will have different price. However, in general, this is an expensive cat breed. If you are planning to raise an Abyssinian cat, this kind of Abyssinian cat cheaper than one with good bloodline and used for breeding.
Limited registered Abyssinian cat prices
These cats are only raised as pets and are not allowed for breeding. Price for a kitty ranges from $900 – $1200, on the average. This is really not a "pleasant price" at all. But this price is worth to own a beautiful, smart and mischievous cat as Aby.
Fully registered Abyssinian cat prices
Fully registered Abyssinian cats will be allowed for breeding. The price of each puppy depends on their family records, lineages, breeding farms as well as appearance (color, shape), etc.
Abyssinian cats with normal family records, coming from less- well known breeding farms usually cost between $1200 and $2200.
Abyssinian cats with premium lineages, coming from famous breeding farms, with pretty eyes color and beautiful coats, etc will have an expensive price, about $2200 – $5000.
>> You May Also Like: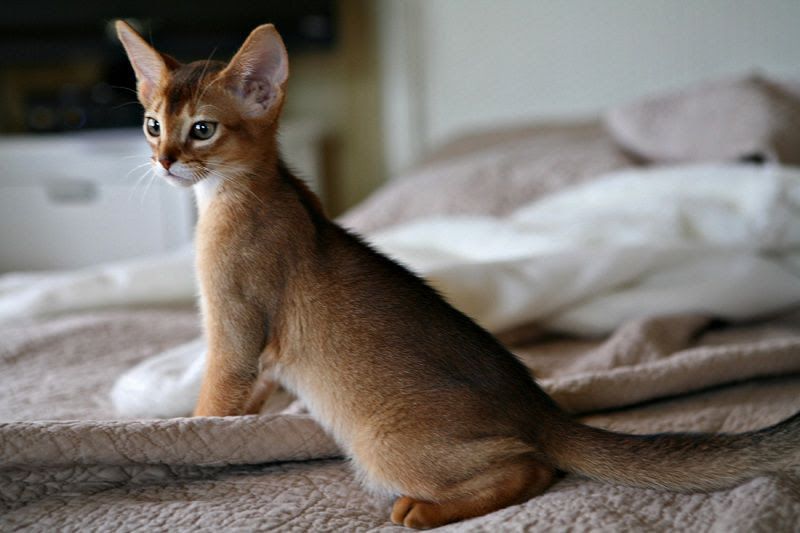 Where to find Abyssinian kittens for sale
Oinline Abyssinian kittens for sale websites
Hoobly.com/abyssinian-kittens/ – Shop gives us Aby kitties at affordable prices (about $700 – $2000). Information about Abyssinian kitties is not much but is pulished clearly and in details. This is an ideal place for you to buy a suitable Abyssinian cat.
https://www.sweetiekitty.com/kitten-listings/abyssinian/ – This is also one of reputed Abyssinian cat for sale websites. You will have enthusiastic consultancy when you buy cats here, they also provide full information of cats and sellers. Prices for each Abyssinian here are not specifically provided, but are from $650 – $2200. This is the ideal place for you to buy a cat with not too high prices but still ensured in term of health, species diversity, etc.
https://cats.oodle.com/abyssinian/for-sale/ – To find your own Abyssinian cat, you can visit this website. This website is constantly updated large number of ads selling Abyssinian with diversity in species, colors, and gender. Besides, the price of each kitty here is not too expensive, from $700 to $1500.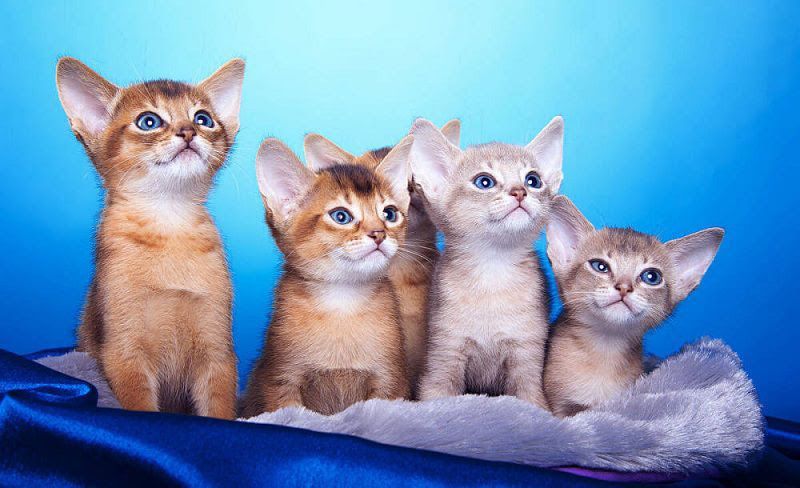 Abyssinian kittens for sale from Reputed breeders
1. Abyssinian Breeders
These are Central Florida breeders. They create trust for buyers in terms of their experience and work responsibility attitude. Every kitty here is guaranteed in terms of health and beauty. This is the reason for the Abyssinian Breeders to become the ideal Aby place.
You can contact them though this website: http://abyssinianbreedersofcentralflorida.com/
2. Alexy Abyssinians
Breeding beautiful Abyssinian has been started since 1986. They loved each cat as their family members and gave cats so much attention and love as well. For them, breeding is not simply "to produce" "something" and they are not "mass producers".
They do this work just to express their love and their desire to keep this cat breed as well as to hope that many people will know about Aby cat. Because of their dedication, the breeding farm has created trust and prestige with many customers.
You can find more information and contact them through the website: http://www.angelfire.com/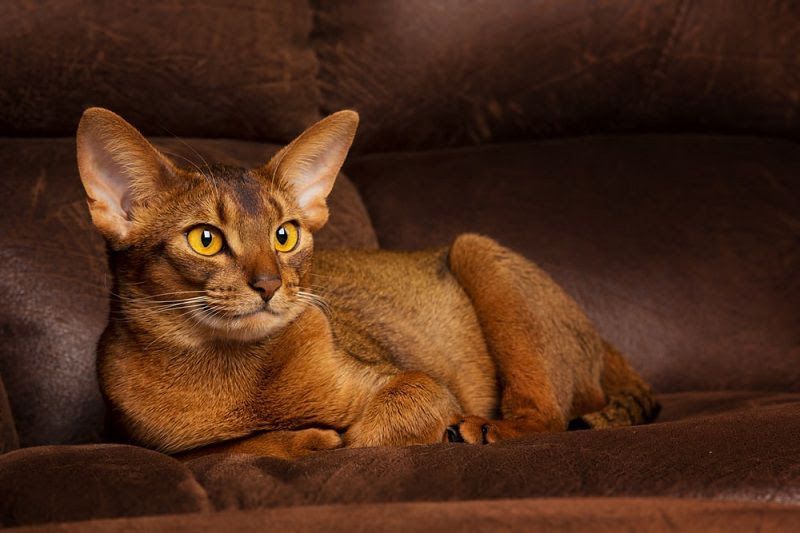 3. Amberize Abyssinians Cattery
It is also one of the oldest Abyssinian breeding farm since 1989. This farm focuses on health development as well as the maintenance of standard quality of the cat breed. The love of each breeder is reflected in beautiful cats here. They are always pleasant to greet you to visit their farm and their kitties.
You can find more information and contact them through the website: http://www.amberizeabyssinians.com/
Characteristics of Abyssinian cats
Appearances
The Abyssinian cats are very elegant and flexible. But their bodies are also very strong and full of muscles. The popular weight of Abyssinian is about 10-14 pounds (4.8 – 5.8kg).
They have very sensitive and big ears. Their almond-shaped eyes are usually yellow, green, and pistachio or bronze based on their coat color. They have long legs to compensate for the body with small oval paws, the long tail and the shape is very similar to the nunchaku shape.
Abyssinian cats have short, thick, smooth coats. Their coats' color is usually red, blue, and golden brown.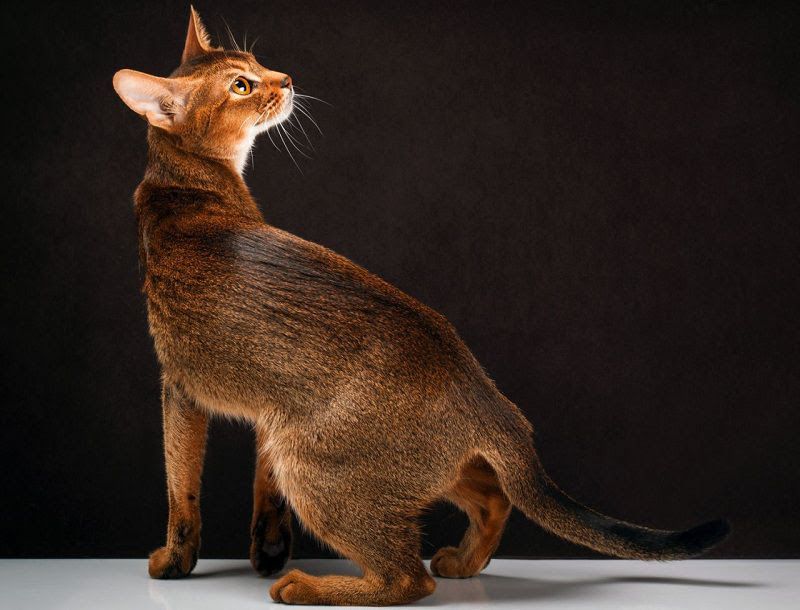 Temperament
The Abyssinian is a well-known cat breed due to their unusual intelligence and playful, mischievous and obstinate personality. They are often frustrated when they are not constantly exercising and not being noticed by their owner. In contrast to this nature, they tend to be calm with soft cries.
Aby cats are faithful and fond of running, this cat breed is very curious with their surround living environment. They often look for opportunities to explore the alleyways of the house and observe interesting things outside. They also like to spend time with their owners or people whom they love.
Of all cats, Abyssinian is probably the most active cat breed. You will never know what these cats will do next, they are really the "master" to create surprising. If you have an Abyssinian cat, your life may be much more interesting.