Tibetan Mastiff is vigorous and "enormous" dog breed that has the origin from the Tibetan Plateau – China. They are considered as primitive dog breed that has appeared simultaneously with the first family dog breeds. At present, Tibetan Mastiff price is very high, about $1600 on the average. However, this is not the highest price of this breed. This article will analyse in detail prices as well as necessary costs for raising a Tibetan Mastiff puppy.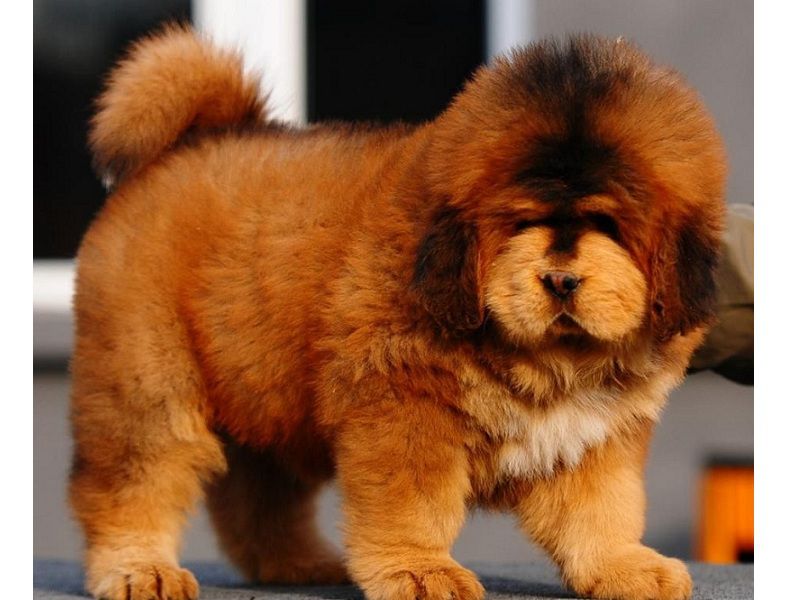 [ux_products products="24″ tags="dog-products" orderby="rand"]
Tibetan Mastiff price range
Price of Tibetan Mastiffs raised as pets only
Tibetan Mastiffs raised as pets only often have low level of breed purity because breeders usually crossbreed Tibetan Mastiff with different dog breeds to reduce their fierceness and wild instinct. These puppies are sterilized before taken new home. Sterilization is the important way to help Tibetan become more obedient and suitable to raise in our houses.
Tibetan Mastiff pet price is curently popular from $1400 to $2000. You can find such puppies at some websites below:
Price of full registration Tibetan Mastiff dogs
Fulyl registered Tibetan Mastiff puppies have higher level of breed purity. They are relatively fiercer because they are unsterilized, which in turn makes them not suitable for raising as pets. They are usually raised by breeders for breeding purpose. Fully registered Tibetan Mastiff prices mainly depend on their genealogy.
>> You may also want to read: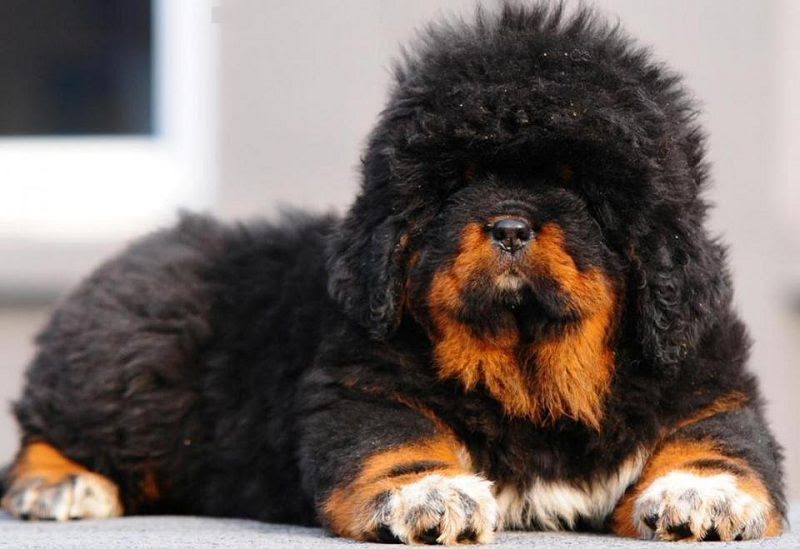 A Tibetan Mastiff with over 95 percent of breed purity and normal genealogy only costs from $2000 to $3600. Puppies with good genealogy, standard and beautiful parents and 99% of breed purity will cost from $3600 to $7000. You could look for information of such puppies in below breeding farm sites:
Beautiful Tibetan Mastiff pictures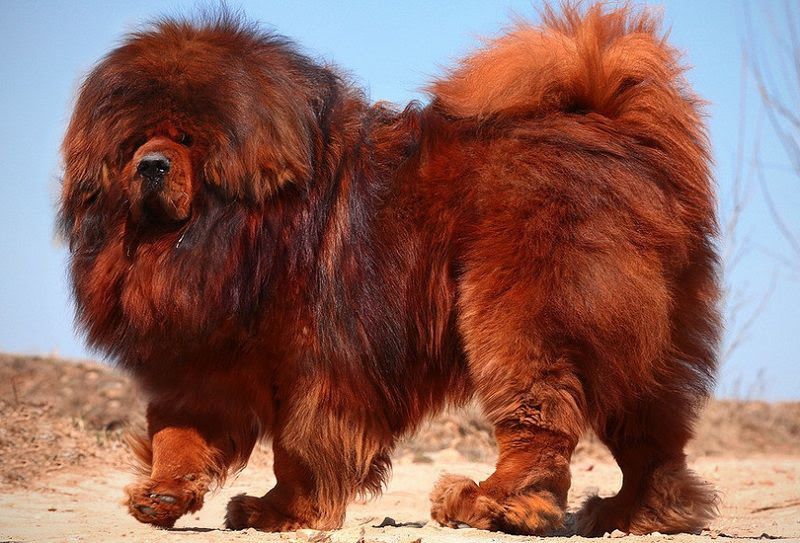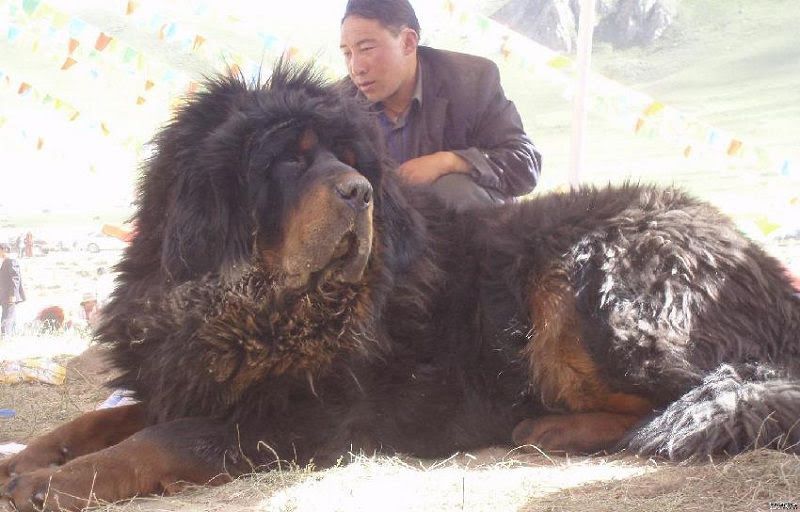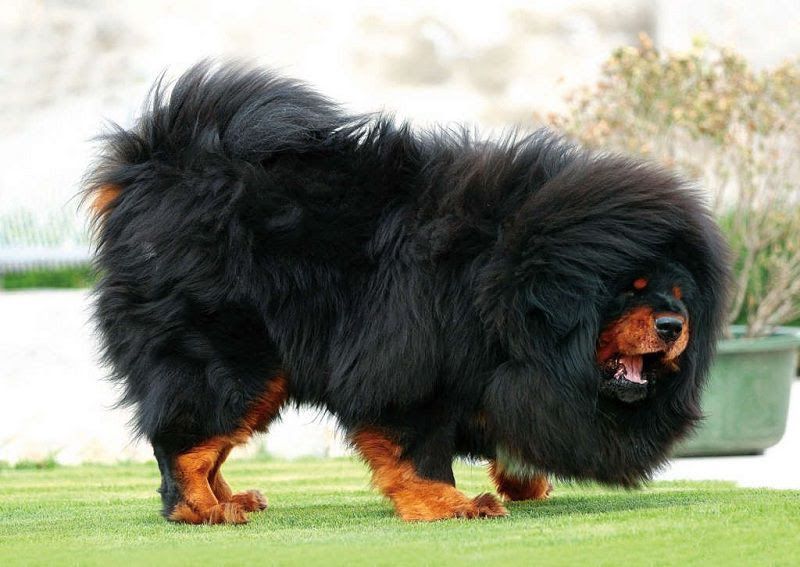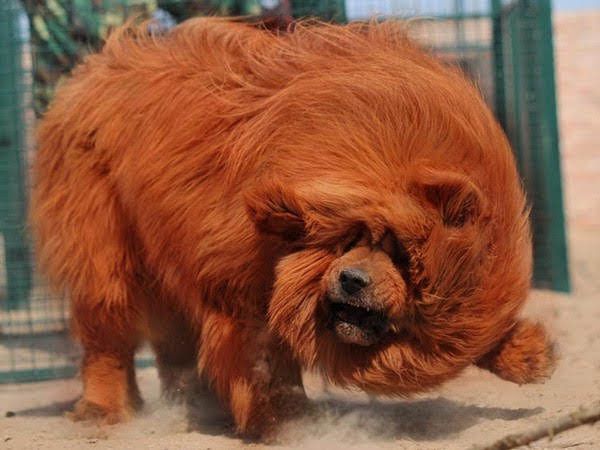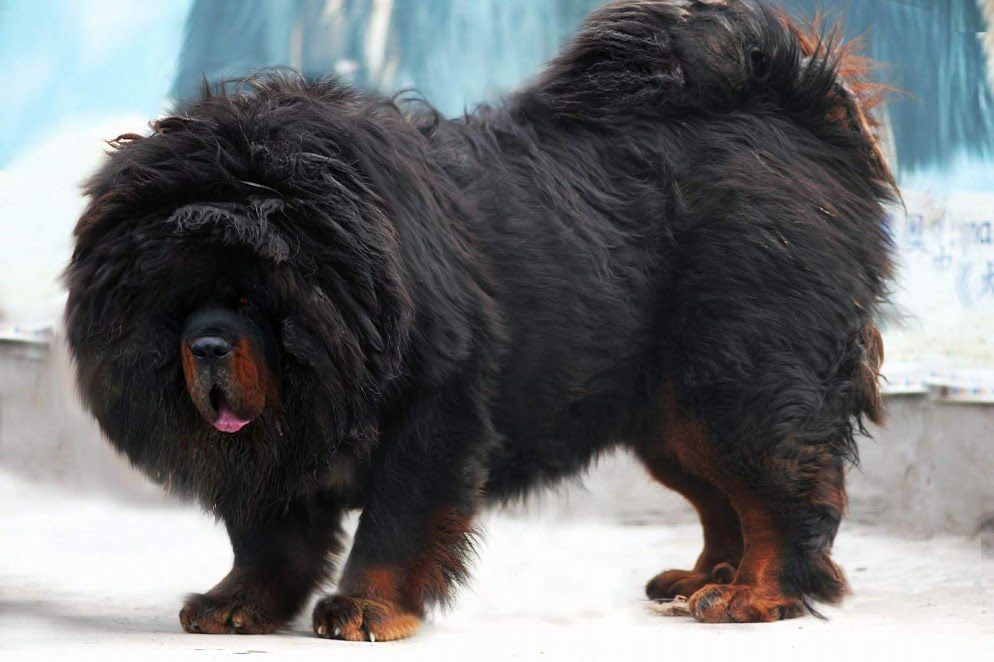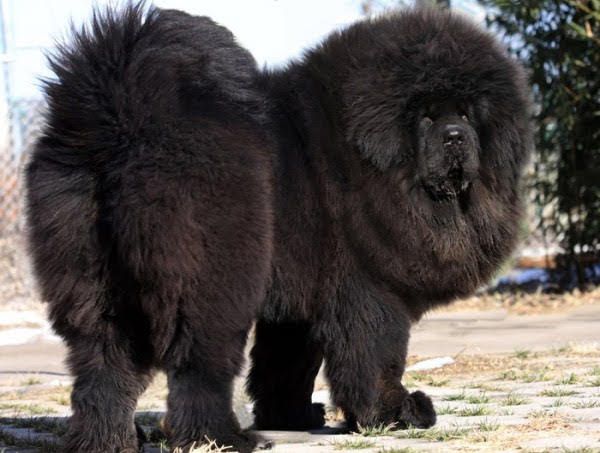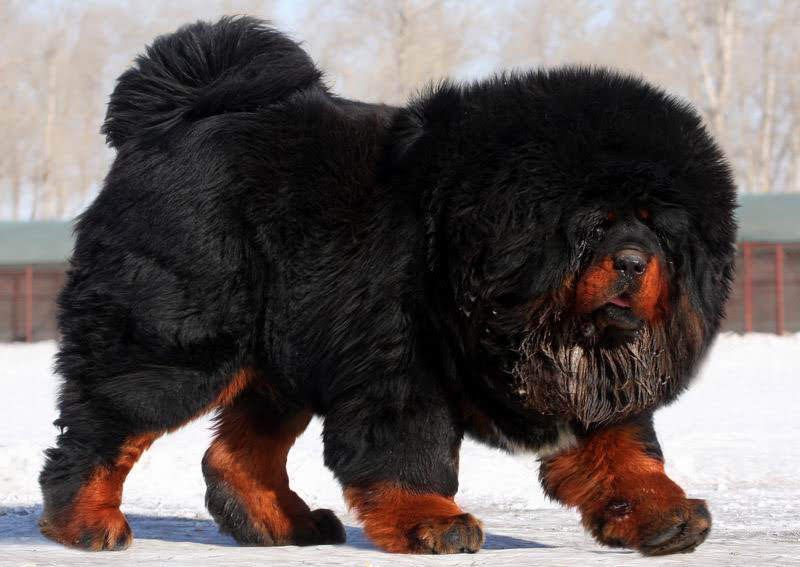 Costs for a Tibetan Mastiff dog
Training costs
Tibetan Mastiff is the dog breed high level of wild instinct, hence training should be the first priority if you want to raise one in your family. Training should be done since they are young, 2 months old. However, for inexperience people, you should bring them to a center for professional training.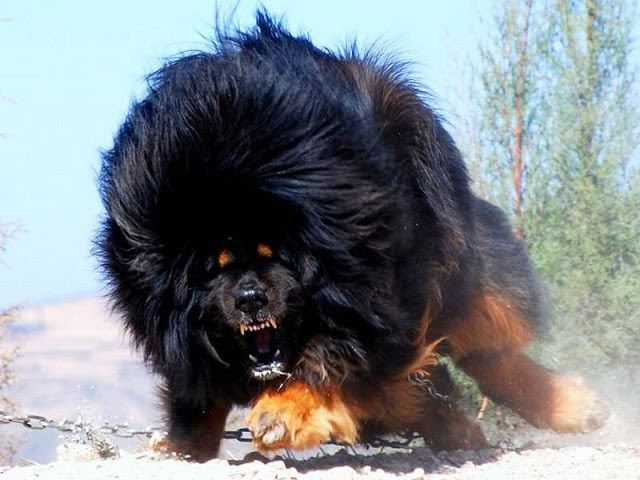 A training course for Tibetan Mastiff dog costs about $300 – $500, depending on time and training level required. It is quite expensive yet necessary for them to be more gentle and less dangerous to community.
Food costs
The food costs of Tibetan Mastiff are very expensive of their huge size. These costs are often not less than $800 per year, which is higher than almost all other dog breeds. Tibetans eat a lot; they could eat in everywhere and at any time; they could eat all food given to them. Therefore, you should control their diet by feeding them on time and only 3 times per day. This is also one effective way to train them.
Other costs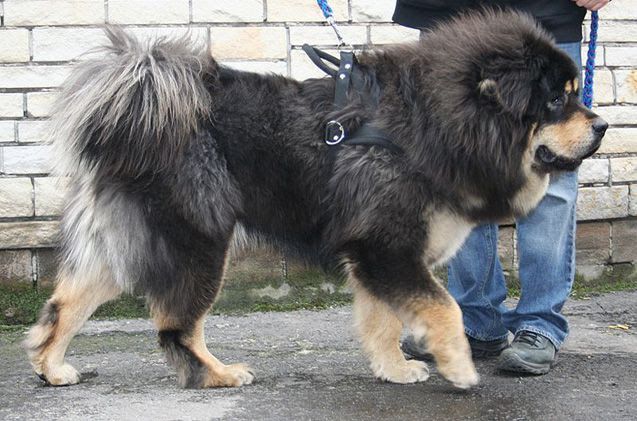 Other costs includes periodic health examination, bath oils, pruning, periodic vaccination etc, which are totally about $300 per month. Besides, in the first year, you have to spend an extra amount of about $500 – $800 for buying essential items such as as cages, muzzle belts etc. Because these things need to be very big and strong, they are more expensive than items for other dog breeds.
Characteristics of purebred Tibetan Mastiff dog
Appearance
Purebred Tibetan Mastiffs have huge size with common weight from 60 – 90 kg. There is a Tibetan Mastiff that is recorded up to 110 kg in weight. The body is strong and well-portioned. The standing posture is impressive with well-developed muscles. Normally, the bigger size their parents have, the higher their prices are.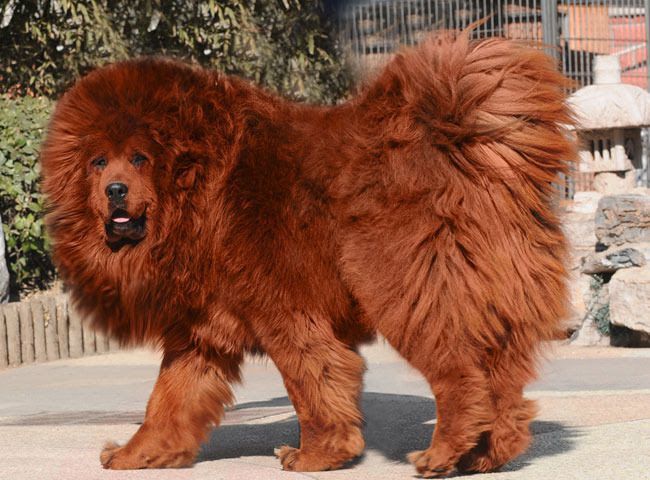 The fur of Tibetan Mastiff is very thick, long and shaggy in the neck like a lion's mane, which is the most outstanding characteristic of Tibetan Mastiff. The fur has various colors such as black, black – grown, black – yellow, black – white, russet, orange, grey or yellow etc. Red Tibetan Mastiff price is often highest because they are the rarest and the most eye-catching.
Tibetan Mastiff personalities
Purebred Tibetan Mastiff is loyal dog breed that tends to be loyal to a unique master. Therefore, you should buy young Tibetan puppies that are about 2 -3 months old to have their absolute loyalty. Tibetan Mastiff is quite famous for the stubbornness; it is quite hard to train and teach them. They are also considered as a aggressive dog breed, so they are not suitable for crowded residential areas.
Majority of Tibetan Mastiff are full of alerts with everyone not member of the family. They do not like to live in herd and usually fight for territory if they are raised together with other large dog breeds.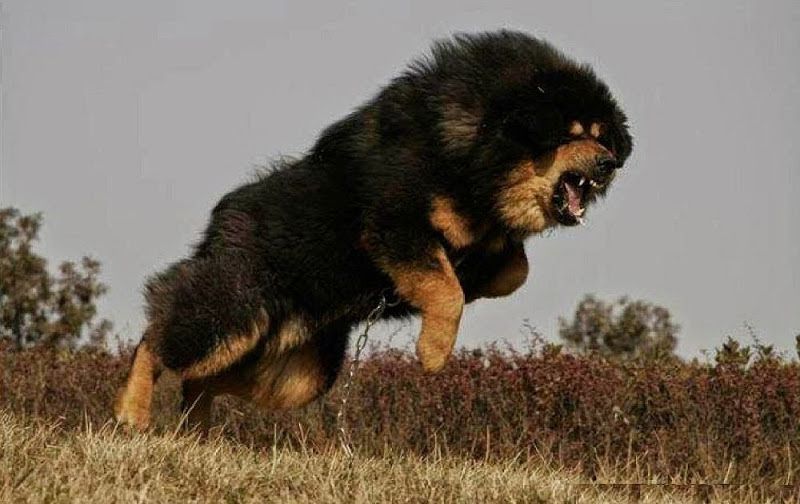 All above characteristics are completely correct with only purebred Tibetan Mastiff. Tibetan puppies in Europe and America today have been often crossbred with other breeds so that they are gentler and more suitable for family. The price of a hybrid Tibetan Mastiff is just from $1400-$1800. These are much cheaper than purebred puppies and easier to be raised while they still maintain key  characteristics of purebred Tibetan Mastiff.
How to raise and train a Tibetan Mastiff
Not everyone is suitable for raising and being dare to raise a Tibetan Mastiff. First, you must be accomplished pet raiser with high experience in pet training. Next, you must have wide space to raise them. Tibetan is a working dog, they always like running, jumping and strongly exercising. If they are locked in narrow space for long time, they could be so stressed to jerk the leash, break the cage, and tear everything around.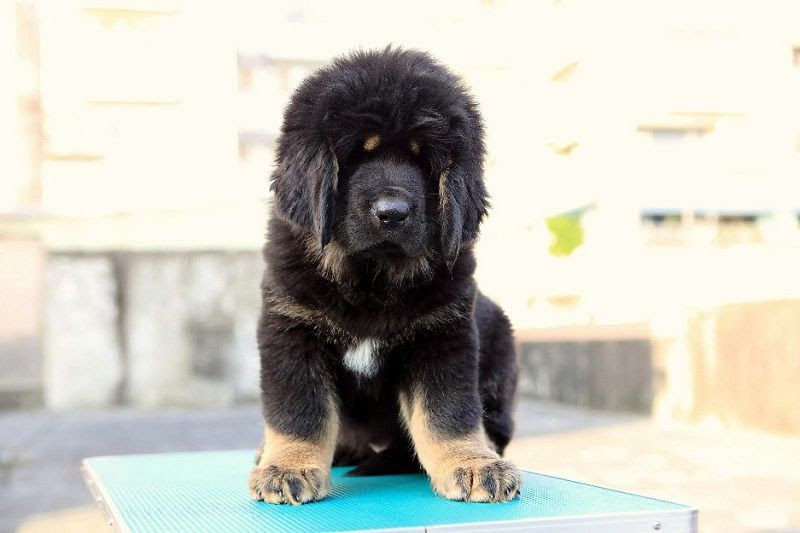 Grazing Tibetan Mastiff is very dangerous. Due to the innate aggression, even when they are muzzled, they can still cause injury to people by their hug bodies and sharp claws.
If you have no experience but still would like to raise this breed, the best way is that you should buy a well trained puppy. Well-trained Tibetan Mastiff price is usually about $400 higher than normal puppies. It is quite expensive but you could partly assure when raising them in your family.