Poodle dog breed currently has 3 officially recognized sizes – Standard, Miniature, and Toy. Besides, there are some smaller yet un-officially recognized sizes such as Tiny, Teacup or Micro Teacup.  Poodle price (for pet only puppy) is currently around $700 – $1200, the Poodle dog price level depend significantly on size, origin and color of the puppy.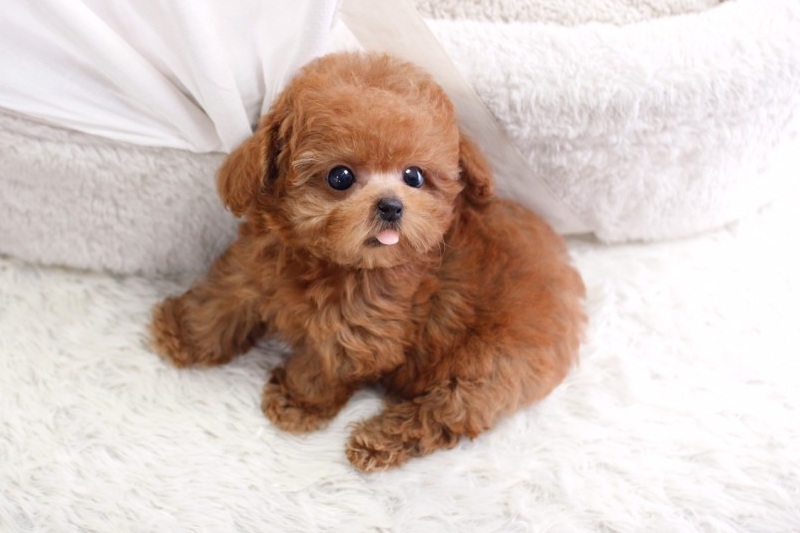 [ux_products products="24″ tags="poodle-products" orderby="rand"]
Poodle dog price range
Toy Poodle price
Toy poodle nowadays is the most popular poodle dog breed. Their sizes are quite small; their weights are usually below 4kg and rarely above 6kg when they are mature.
Toy poodle price at present popularly ranges from about $800 to $1200 for limited registered puppies that are just raised as pets and not suitable for breeding. For un-registered puppies, you could buy them with only around $500 – $600. However, we recommend that you should not buy puppies at this price level because of very high risks.
Better quality, fully registered Toy Poodles (that could be raised for both pet and breeding purposes) will have prices around $1200 to $2000. Poodles with excellent quality, good family records, and were bred by prestige breeders will usually cost from more than $2000 to $4000. Poodle priced more than $4000 has usually raised for participating in conformation shows.
>> You may also want to read: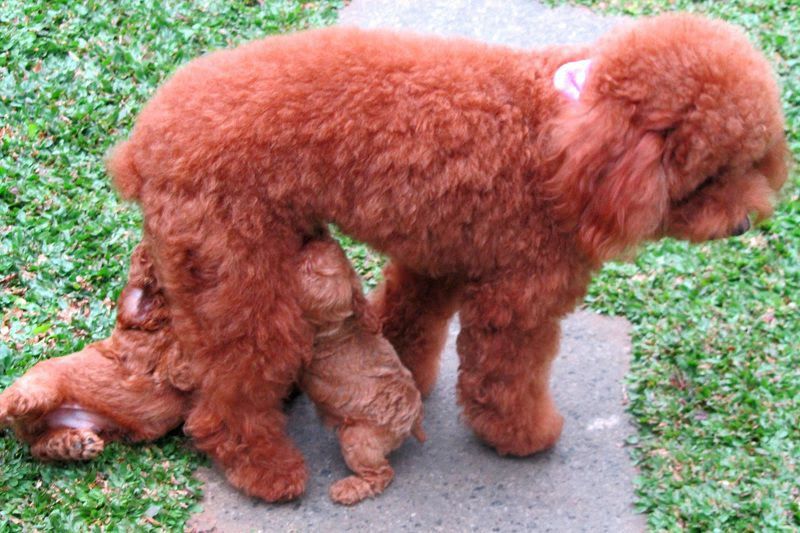 You could find a Toy Poodle puppies in this price range in below pet websites:
Standard Poodle price
Standard poodle with noble and charming coat has been usually seen in dog conformation shows. Since they have relatively bigger size (with the weight of around 20-30 kg for a mature dog) and require more care, Standard Poodle has been relatively less popular in normal families.
Similarly with Toy Poodle price, Standard Poodle price will be fallen within the ranges from $800 to $1200 for limited registered puppies, from $1200 to $2000 for fully registered ones and more than $2000 for Poodles with very high quality, good family records and offered by professional breeders.
However, it is very important to take note that, since they have bigger size (around triple to 5 times of the Toy Poodle size), raising costs of a Standard Poodle would be higher than that of a Toy Poodle. Dog food expenses are major part of the raising costs; the other raising costs include hair cutting, health care and travel expenses.
Miniature Poodle price
Miniature poodle size has been fallen between Toy and Standard sizes. Miniature has medium size, and usually weighs from 6 to 20 kg for a mature dog.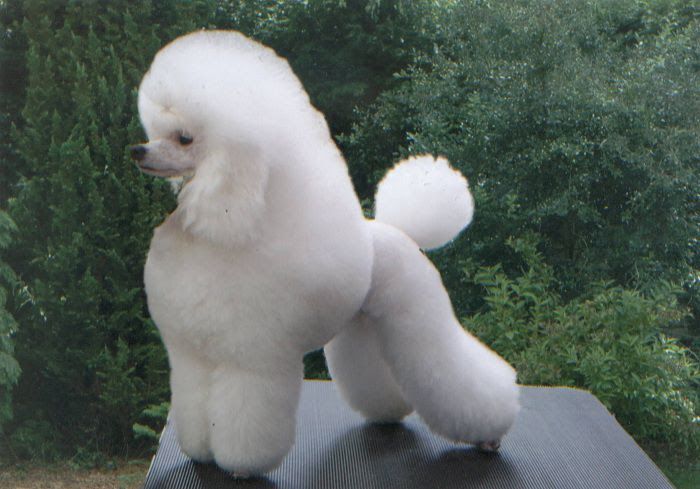 Since there are not many significant differences, this breed is not as popular and favorable as Toy and Standard. Therefore, Miniature poodle price is also lower and ranges from only $700 to $900 for a limited registered puppy, $900 – $1600 for a fully registered puppy, and $1600 – $2500 for puppy offered by famous breeders.
Teacup Poodle price
In practice, the size of Teacup Poodle (with below 2kg of weight for a mature dog) is not recognized as an official size of the Poodle breeds. They are only referred as a special Toy poodle breed. However, since they have a very tiny size and an extremely lovely appearance, Teacup Poodle puppies have become even more popular than Toy, Standard or Miniature poodles.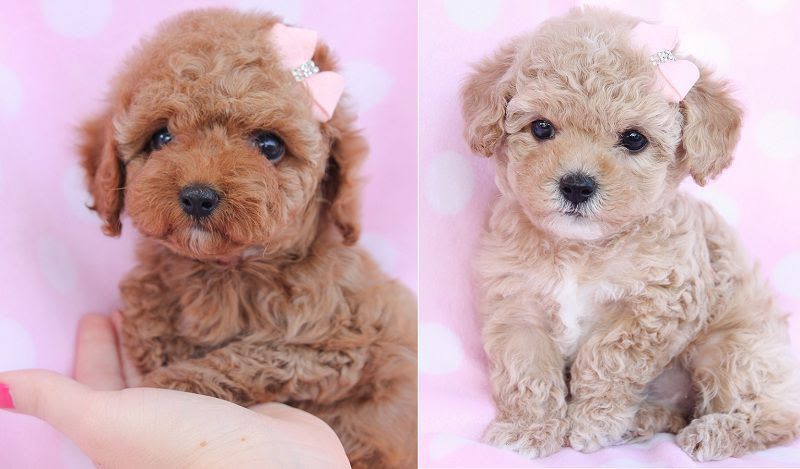 Teacup Poodle price is also very expensive, and popularly from $1200 to $1800 for limited registered puppies, and from $1800 to $3000 for fully registered puppies. Poodle from large breeders will be priced from $3000 to $4500. You should take not that, at the price above $1800, you could buy a Teacup poodle with pedigree certificate. However, due to the very tiny size, no one has raised Teacup poodle for breeding purposes.
You should also take notes that Teacup puppies are usually unhealthy. They usually have bad digestion system, have congenital diseases and they are very easy to have hypoglycemia when they feel hungry. Due to their poor health, costs for raising a Teacup Poodle will be much more than for a Standard Poodle despite that Teacup size is just one tenth of Standard size.
Beautiful and Cute Poodle dogs and puppies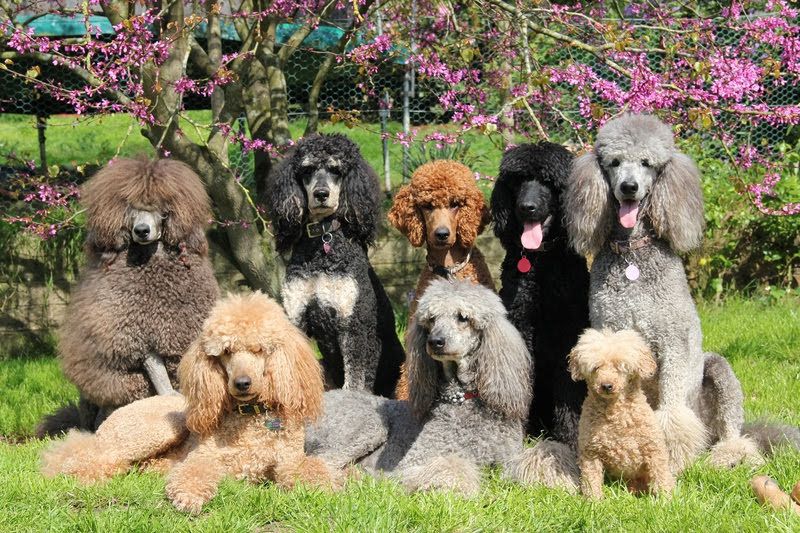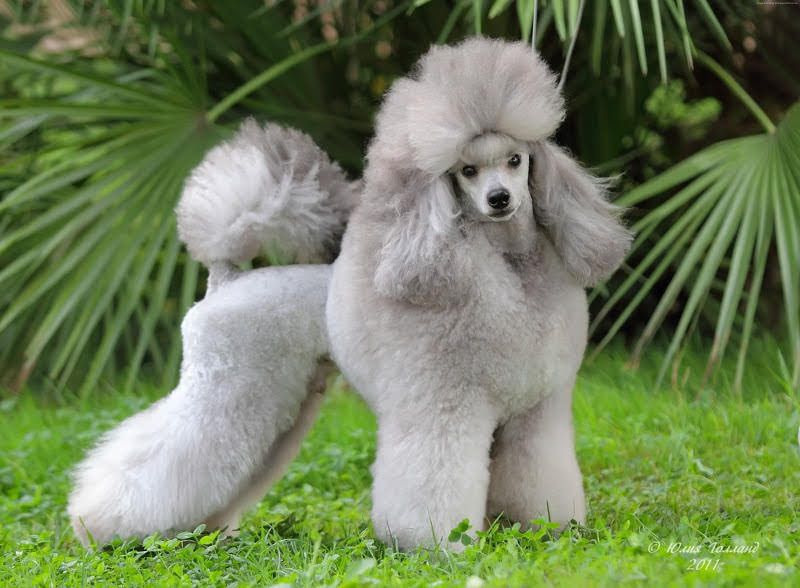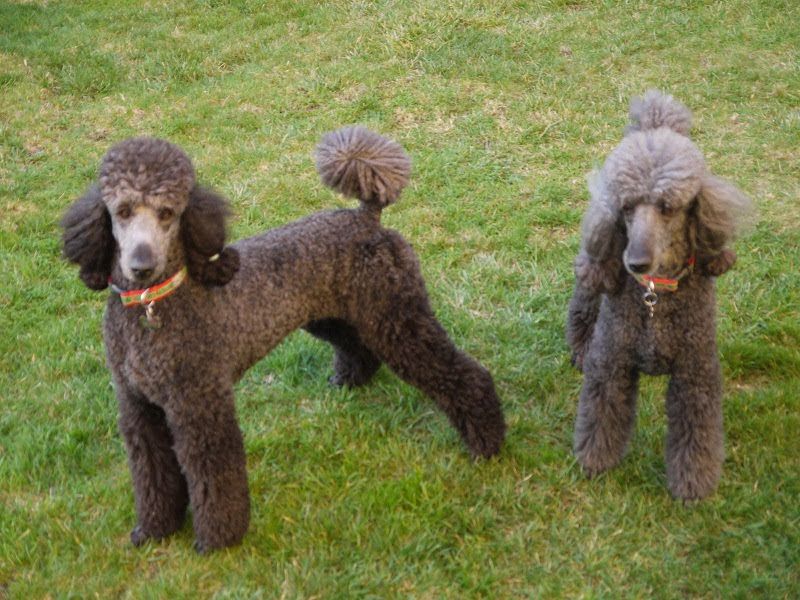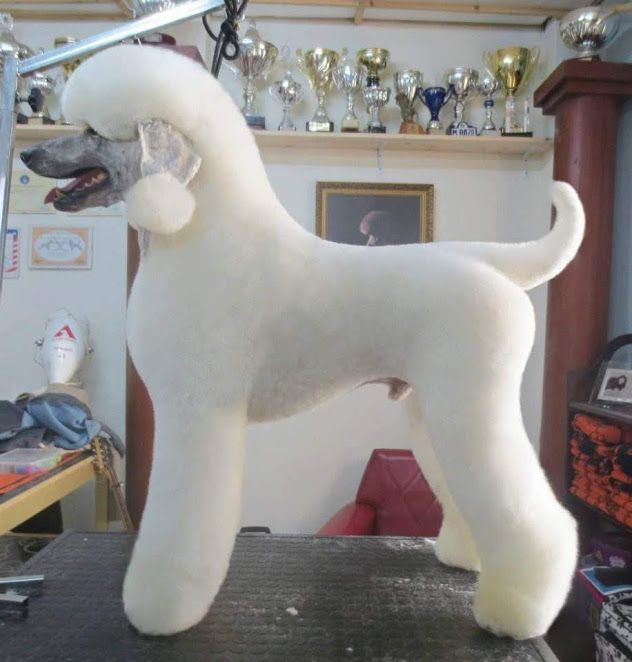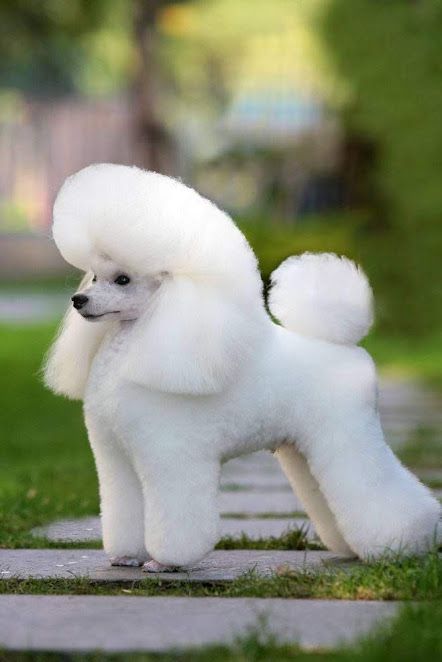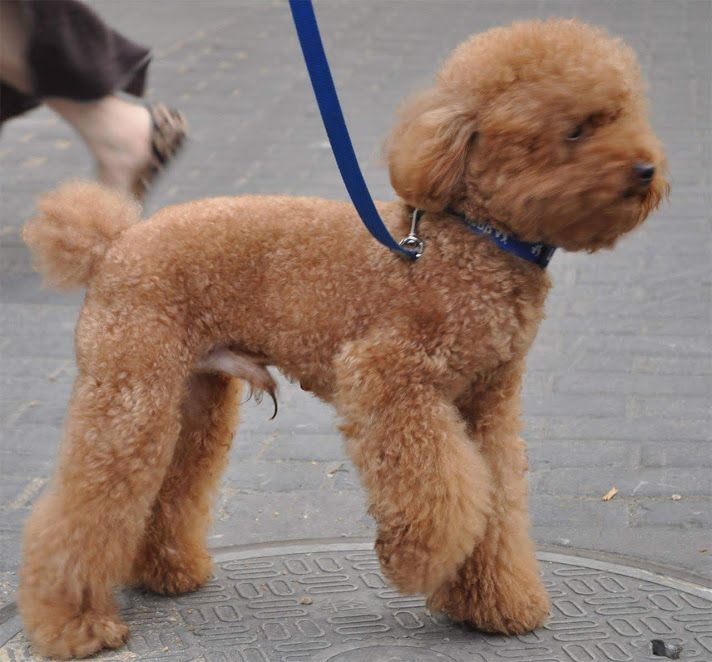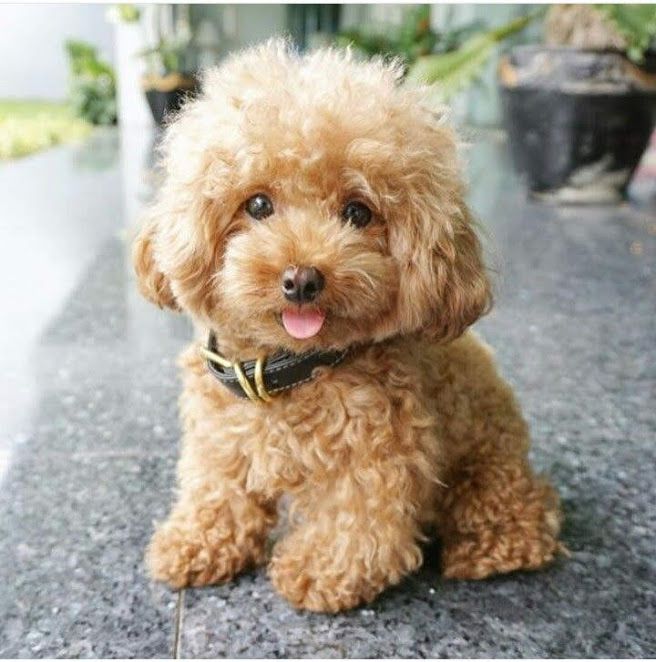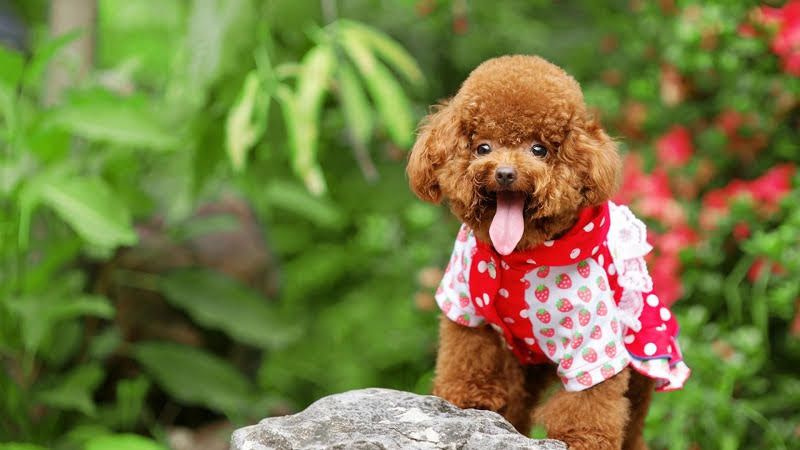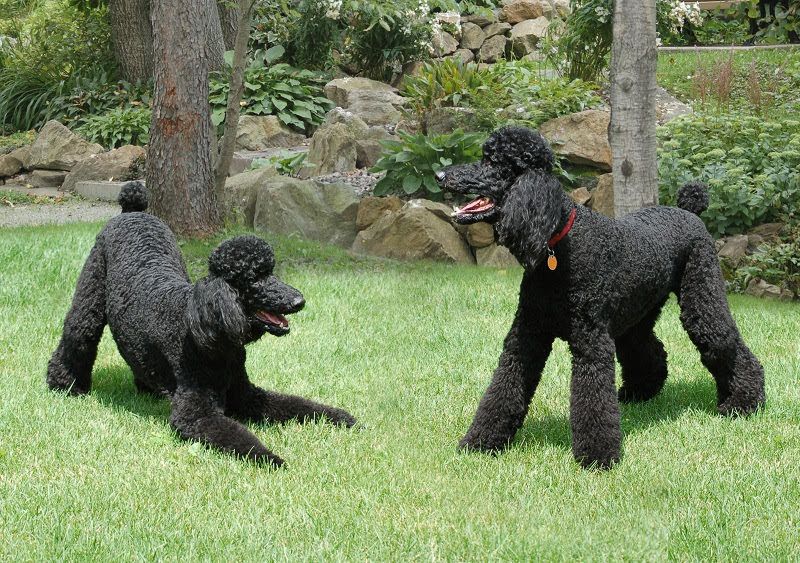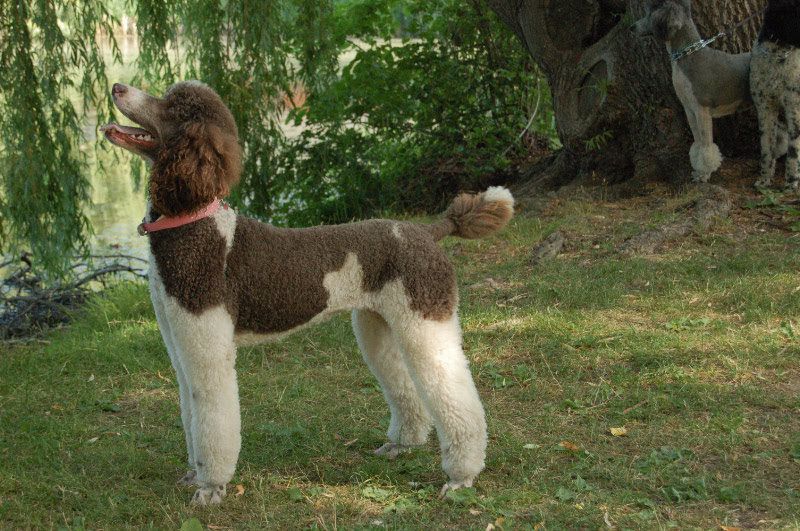 Poodle Characteristics and Personalities
Personalities
Poodle is famous for their mischievousness, happiness as well as their extreme intelligence. Poodle is an excellent student during training. They are very obedient, nimble and easy to be trained. Poodle has been considered as the world second most intelligent dog breed, this breed is just ranked lower than Border Collie.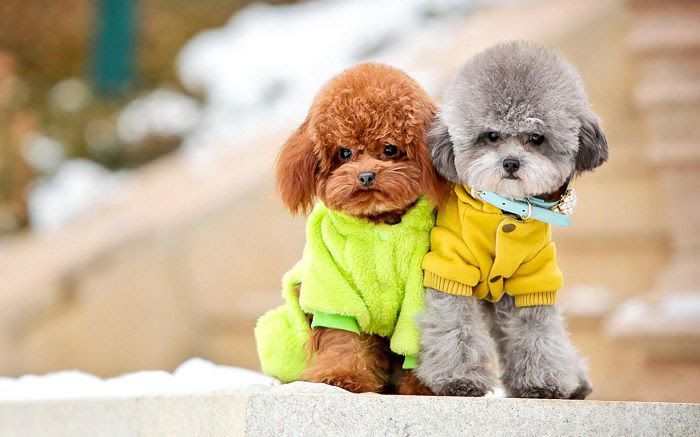 Although being well-pampered, Poodle is not snobbish, rather, Poodle is very friendly, closed to people, and easy to be raised. Poodles always like to be beloved and to be fondled; they usually feel lonely when left alone for long time, hence, do not leave your Poodle away from your eye gazes for long time.
Characteristics
One impressive characteristics of Poodle breed is their curly and wavy fur. In fact, the first coat of newly born Poodle is quite entangled and dry, not as curly and beautiful as of Poodles seen in internet. In order to have such beautiful coat, after taking you Poodle home, you should shave this first coat. The second coat then will replace the first one and will be very curly and beautiful after just one month.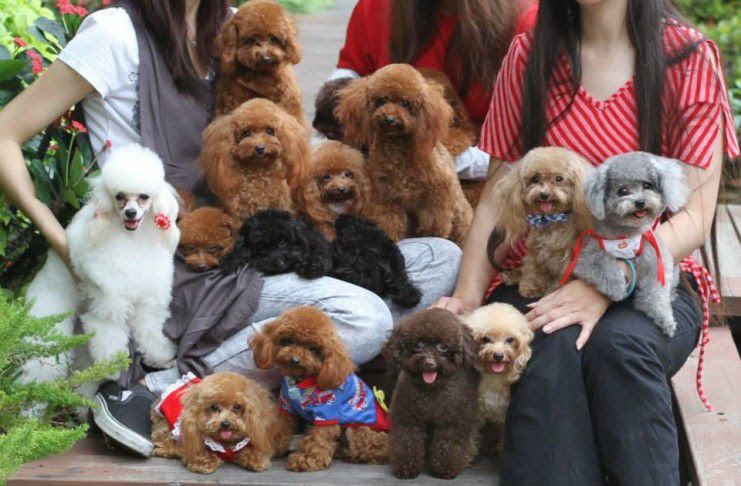 Poodles have diversified coat colors such as black, red brown, chocolate, gray, cream, white, sable etc. Poodles have almost all colors. Colors have a significant impact on Poodle price, usually puppies with red brown, white and chocolate colors will have higher price compared with other color Poodles.