Do you want to train your dog, but lack the time due to your busy work schedule? No need to worry, technology has made most things accessible today. Online training courses are the most recent resource for dog owners.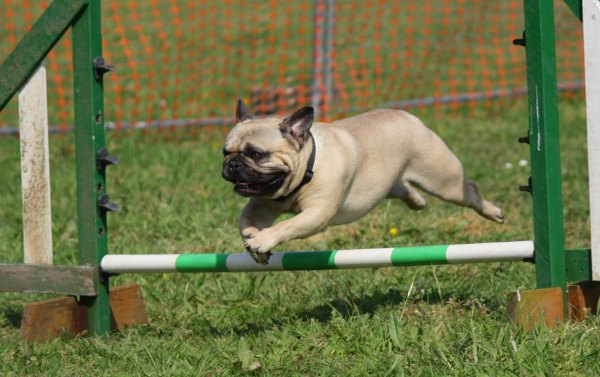 The courses allow access to exceptionally qualified trainers. Online dog training courses also provide the newest methods without leaving your house. The classes entail a delicate balance of videos as well as texts. The videos demonstrate the introduced skills. Let's delve into detail.
What are the advantages of online training courses?
Usually, online dog training courses are affordable. Studies show that dog training expenditure rises with double-digit every year. Online classes can help you save some money
Most learning platforms allow you to complete the course at your own pace
Your dog may be uncomfortable around other dogs, which makes it challenging to be in a class environment. Fortunately, online courses offer training and learning from your home or any different location where your dog feels relaxed
Since the lessons are in the form of videos, you can easily rewind and watch as many times as you want. This enables you to understand the hand signals and commands used in training thoroughly
What are some of the best online dog training classes in 2020?
Socialization and proper training are the topmost basic needs for your dog. At first, you may find coaching overwhelming, especially if it is your first dog. Dog training is a big project, but if you approach it step by step, you will find it less daunting. Here are some of the online dog training courses:
The cornerstone of proper behaviour in dogs is a correct dog training program. Most dogs thrive with predictable routines, as well as boundaries. If your dog lacks obedience training, it won't know how to behave.
Your dog needs to learn how to walk on a leash. In addition to most regions having leash laws, there are times when keeping your dog on a leash is safe for the dog. Introduce your puppy or dog to the strap for your pet to learn how to walk properly on it.
Loose leash walking is another vital lesson for your dog. It entails teaching the dog how to walk without lunging or pulling when on the leash. This makes the experience more fun for both you and your dog.
The basic training commands and fun tricks your dog should know include come, stay, and fetch, etc. Basic commands help you deal with common dog behaviour issues. They also give your dog structure as well as help in keeping your pet safe.
What to consider before selecting the best online dog training classes
It is vital to check the experience of the trainer before enrolling in any online course. An ideal trainer should be experienced, productive and have a philosophy that you both agree on. Recommendations can help you verify the trainer's experience and reputation.
Verifying the trainer's certification ensures your dog gets the best lessons. The trainer should have the necessary knowledge regarding the behavior of dogs. You can check the trainer's qualifications, for example, a diploma or degree.
Some trainers offer online dog training courses but can do in-house training as well. This is important because it creates a more personalized relationship. Also, check for deals like affordable courses and refunds, among others.
A well-trained dog equals a happy owner. With all the fantastic online dog training courses, you have no excuse to have an untrained dog. Find what works for you and your dog and get to enjoy the entire process.