Chihuahua is the smallest dog breed in the world and is popular among young people. However, due to their humble size, raising Chihuahuas is challenging, especially for those with little experience. The article below will give you detailed instructions on how to take care of Chihuahuas of all ages.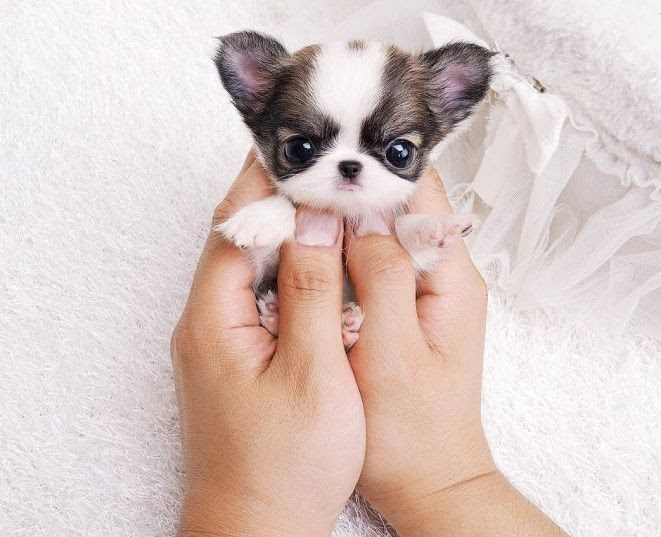 [ux_products products="24″ tags="chihuahua-products" orderby="rand"]
How to take care of a Chihuahua puppy?
Feeding
Choosing the right food for Chihuahuas is not a simple task as they are picky eaters. For more information, you should refer to – Food for Chihuahuas.
Health
Chihuahuas need to be vaccinated for serious diseases within their first 2 months. If you buy Chihuahuas from breeders, the breeders will take care of the vaccination. What you have to do is to check their health and vaccination records. You should also ask the sellers for a warranty against serious diseases.
With a weak immune system, Chihuahua puppies are easily infected with worms. You can start worm prevention for your Chihuahuas when they reach about 4 weeks old and start monthly deworming for them after 3 months old. At this point, when the puppies' immune system gets better, you can deworm them once every 3 months.
Chihuahuas are very active and enjoys playing. You should let your Chihuahuas out for a walk at least half an hour a day. It would be perfect if you take them to places where other Chihuahuas are present.
>> You May Also Like: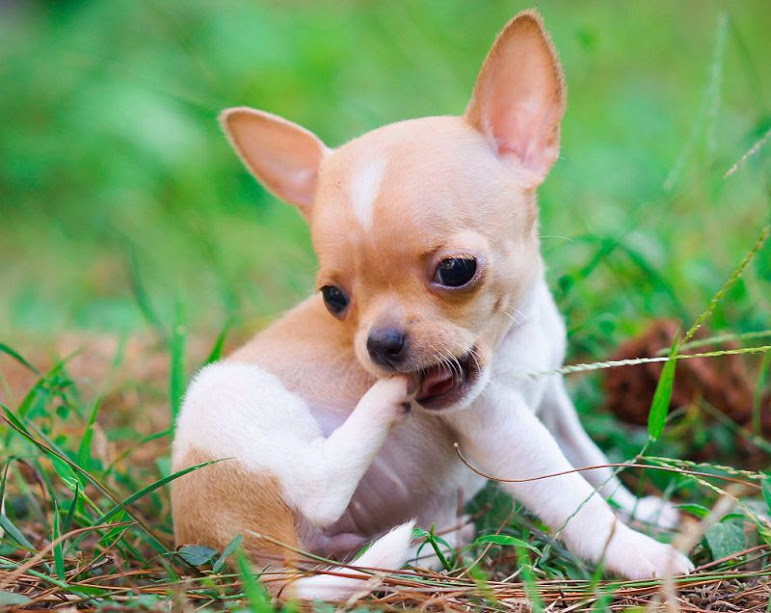 Daily hygiene care
Their coat is naturally smooth and does not need much washing. Once a week is enough. However, if your Chihuahuas play around a lot and often roll in the grass, you need to bathe them at least twice a week. Teeth brushing needs to be done at least once every 3 days. If your time allows, you should brush their teeth everyday as Chihuahuas like to lick their owner's face, which means their having a good breath is always better.
Hypoglycemia
Hypoglycemia is a very serious problem for Chihuahua puppies under 3 months old, especially for minis or teacups. Forgetting to feed them for 1 or 2 meals can lead to serious hypoglycemia. If you find your puppies become sluggish, unsteady or unconscious, you need to take them to the veterinarian as soon as possible. Usually, a cup of sugar water can be a good temporary solution, but you still need to take your Chihuahuas to the doctor later.