Diane Battaglia, the owner of Gracefield, has raised the very finest in French bulldogs for over 40 years. Diane's top priorities in breeding are the conformation, temperament, health and pedigree. If you want a French bulldog or a Pug with excellent health, stunning good looks, and a loving personality, you should come to Gracefield and they will give you the total package. All of their breeding dogs are tested for 160 genetic diseases through EmbarkVet to help provide you with a healthy pet for life.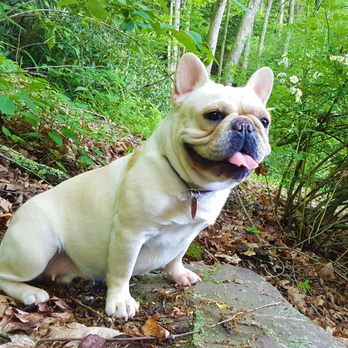 All of Gracefield dogs are raised in Diane's home, not in a kennel. This makes a big difference in their personality. The only way to know how your puppy is going to look as an adult is to look at the parents and the related dogs. Therefore, Diana has included photos of dogs from each pedigree on individual pages.
[ux_products products="24″ tags="french-bulldog-products" orderby="rand"]
>> You May Also Like:
Gracefield's Bully Royale Breeder Details
Address: Tuscarora, PA 17982
Price: $3500 and up. Variance in pricing is dependent upon pet or breeding prospect, pedigree, color, size, markings, male or female.
Breeds are raised: French Bulldog, Pug
Website: http://www.gbrfrenchies.info/