If there's an animal that everyone on the face of the Earth will agree is cute, then it for sure is a dog. A dog is not called a man's best friend for no reason. They are kind, gentle, friendly, protective, smart, and have the same level of understanding as a five-year-old child.
They can help you; they can be trained to protect you, guide you, and alert the authorities if something happens to you. And it seems that they can also help you find love.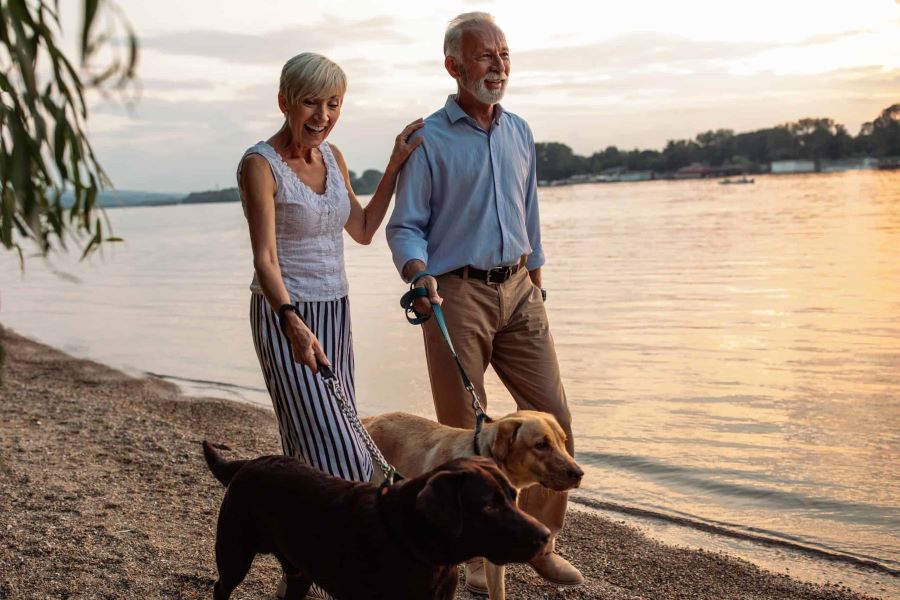 Canada is a super pet-friendly country, and many Canadian residents have dogs. So it was bound to happen. There had to be some meet-cute stories involving dogs and Canadian singles. And we've found them. And now we're ready to share these adorable stories with you.
Online Dating and Dogs
John and Marie met on a Canada online dating website. They've both just signed up and were looking through other singles' profiles. The super amazing coincidence was that they both decided to choose a profile photo with their beloved canine companion.
Marie had a photo of her and her Corgi, Mona, while John had a picture of him and his Labrador, Herc. When they saw one another's profile, they knew it was meant to be. The photos, apart from having a man/woman, Corgi/Lab, were almost identical. They were both at the beach and hugging their dog.
They started talking as they had the perfect opening lines that online dating has ever seen and decided right away to set up a date and bring their dogs.
Once they went from online dating to offline and their dogs met and got along, they knew it was meant to be. 5 years down the line, and they are now married. And they bought a Golden Retriever as well.
101 Dalmatians-style
It seems that dogs help you find love. If you've seen 101 Dalmatians, you probably remember how Roger and Anita met – their dogs, Pongo and Perdita, wanted to see one another, so they got them to crash into each other and keep meeting.
Well, not as violent, but similar is the way in which Mark and Aurora met. Aurora was walking her Husky, Pam, through the park when, all of a sudden, she saw another super cute Husky running towards them. It was Manny, who had gotten away from Mark to come and meet Pam.
Once Mark arrived, they realized that their dogs were already getting along amazingly well, so they decided to talk for a while and let the dogs have some fun.
They exchanged phone numbers to "have the dogs meet again", and they kept seeing one another for a couple of months until they realized they weren't doing it for the dogs anymore.
Meet Cute at the Vet
Alexandra took her Golden Retriever to the vet for a routine checkup. So did Victor. The veterinarian got confused when he saw two almost identical dogs, so he called them both in and had them call their dogs to make sure they sent the appropriate dog home with each of them.
The funny thing was that while the owners had no doubt about which was their own dog, the dogs seemed to enjoy each other's company and be interested in the other owner. So Alexandra's Sugar went to Victor, and Victor's Atlas went to Alexandra. To make sure that the vet wouldn't worry, they both left at the same time and decided to get coffee. The rest is history, as they are currently engaged and happier than ever.
Conclusion
You can rely on the dating algorithms of online dating websites to find a partner. You can set preferences and use filters, and the AI will help. Meeting someone who is just your type in a traditional dating scene isn't very easy, and beautiful stories like the 101 Dalmatians one and meeting at the pet shop do happen; they are not as common.
You have better chances of finding a perfect match and a soulmate on an online dating website because the AI can even pick up on your mutual love for dogs and animals.