The infestation of fleas could cause some issues for your pet cat. These fleas are unpleasant and itchy and may come with parasites that may cause some infection for your car. To help prevent this itchy problem, it is therefore very necessary to fight against fleas even before they succeed in attacking your cat.
With the help of a flea collar, the infestation of fleas can be prevented, even before it starts. The invention of some topical treatments such as Advantage and Frontline, these flea collars are no more as common as before, but they are very easy and simple to use, and they are very effective as well.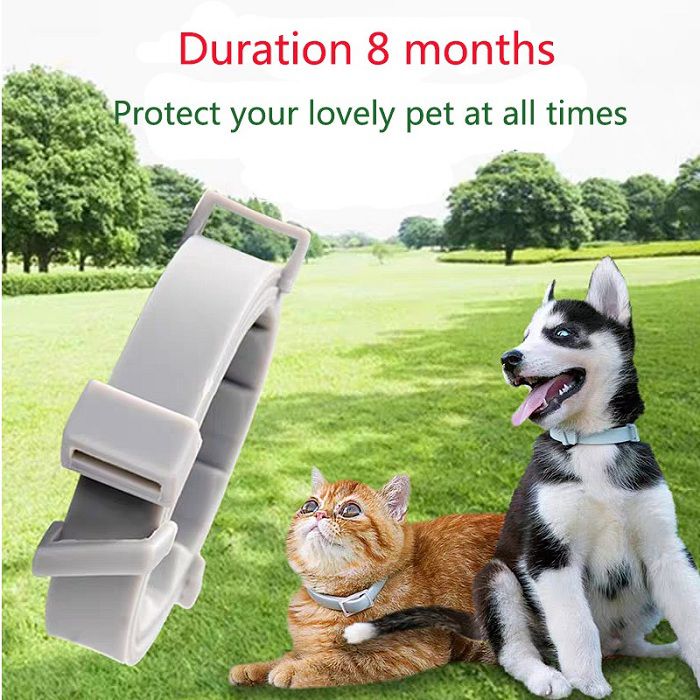 We have taken our time to research the best, most reliable, highest-quality flea collar that will work for any budget based on Amazon ratings, ingredients' quality, as well as other considerations. With this, you shouldn't have any problem making your pick.
I. Are Flea Collars Safe for Cats and Humans?
Generally, flea collars are considered safe for both humans and cats, however, we still need to take some precautions. Some of these insecticides are very toxic to human beings compared to others. Therefore, after handling a collar, make sure your hands are properly washed.
You don't have to worry about petting your cat while the collar is worn; all you need to do is to wash your hands. If you somehow take in some of the insecticides, only a very large amount of this will cause any harm.
Just as any product will, even the ones marked safe, there is a possibility that some cats will react negatively. These reactions can include loss of hair, redness found around the neck, etc. If you notice any of these, stop using it and consult with your vet immediately.
Another issue with fleas is strangulation. It is advisable that you choose a collar that comes with a safety release to open immediately the pressure rises above normal.
II. Best Safest Flea Collar for Cats with Reviews
1. Seresto 8-Month Flea Collar for Cats
This product has a hand in why flea collars are finding their way back. Two major insecticides found here: flumethrin and imidacloprid will get rid of fleas within a day (24 hours), and if there's a new flea trying to find their way in within two hours.
The Seresto 8-Month Flea Collar for Cats is great because it operates in a very easy way – no messy wet fur blobs, no drops, and no vials. Some other collars rely on the use of essential oils; this could be toxic if the wrong dose is administered to your cat.
Pros
It is not greasy or oily
Releases chemicals slowly
Collar lass for 8 months
Using this flea collar is easy
Safety latch that releases quickly to avoid choking
Cons
It may be too expensive for some people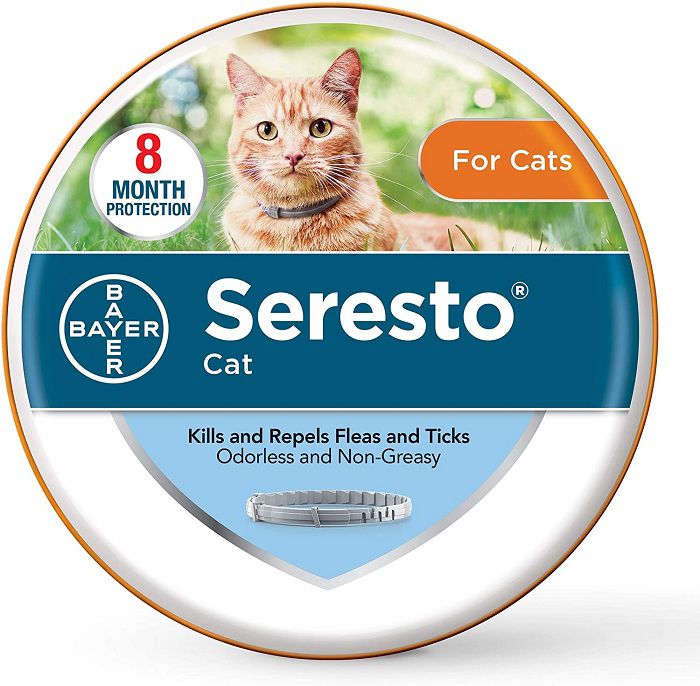 2. Adams All Sizes Flea Collar for Cats
If the firs product seems expensive for you, then you should try the Adams All Sizes Flea Collar for Cats. Their formulation seems to differ a bit, but they work effectively as well to get rid of fleas and kill their larvae.
The main active ingredient here is TCVP – Tetrachlorvinphos, which is very toxic to animals and pets, (fish in particular) compared to imidacloprid, Seresto brand's active ingredient. Already, the NRDC – Natural Resources Defense Council has started making efforts for a ban to be placed on this ingredient by the EPA.
Pros
It can deliver protection for about 7 months
It is very affordable
Fits different neck sizes
Cons
Uses a very toxic active ingredient known as TCVP
All flea collars for cats could pose a risk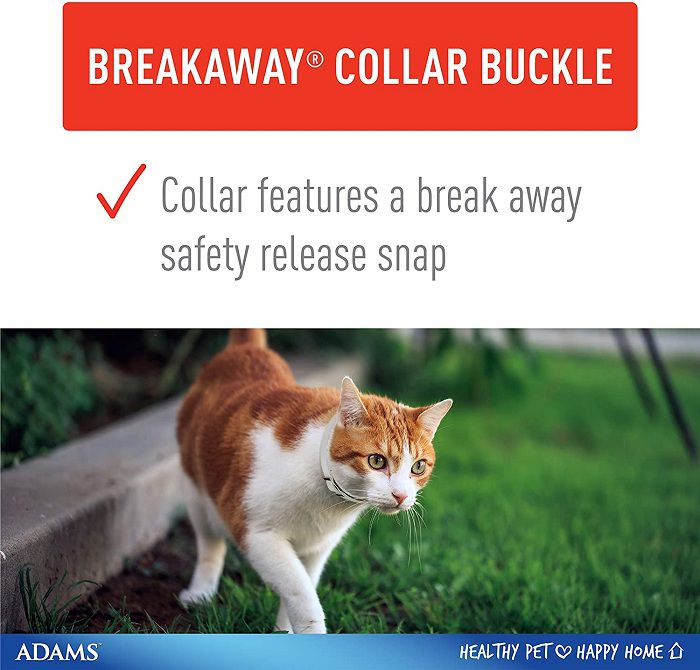 3. Hartz UltraGuard Flea Collar for Cats
The Hartz UltraGuard Flea Collar for Cats is another affordable option that will get rid of fleas off your cat. Just like Adams All Sizes Flea Collar for Cats, it utilizes the same ingredients. Most especially the Tetrachlorvinphos (14.55%) that helps in killing fleas, as well as the S-Methoprene (1.02%) that will kill the larvae and eggs of fleas, which is just like that of Adams.
This being said, we are giving the same recommendation. If the price of this Seresto collar will be expensive for you, this is an affordable option, although, it could be riskier and more toxic to your cat.
Pros
It can last for seven months
Affordable option
The breakaway collar that can fit different neck sizes of cats
Cons
Utilizes TCVP, which is a very active and toxic ingredient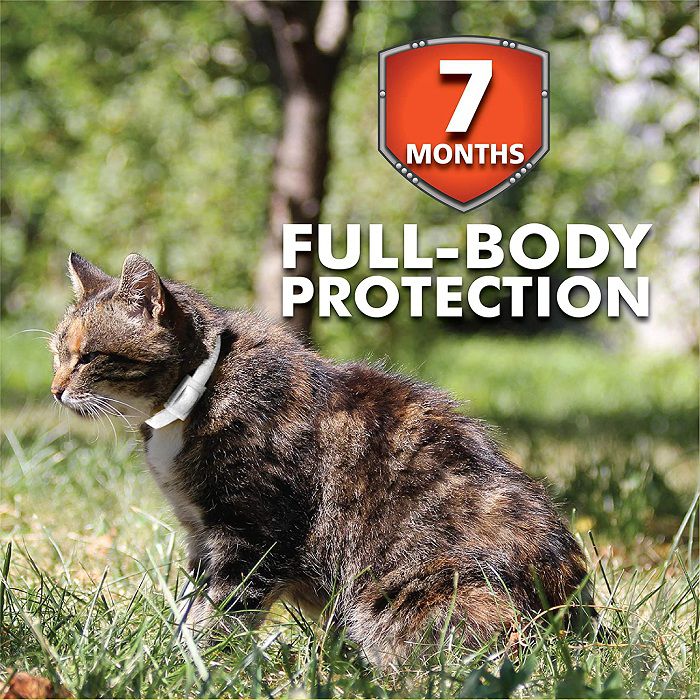 4. Only Natural Pet Flea Collar for Cats
If you are searching for an all-natural flea collar that will help avoid chemicals, then the Only Natural Pet Flea Collar for Cats is a very good option. This is great for cats having sensitivities, or if you need one that is non-toxic.
You will have to choose another flea collar if you need to get rid of flea infestation. However, the Only Natural Pet Flea Collar for Cats is great for prevention.
Pros
Repels and kills fleas and ticks
It can last for about three months
It is water-resistant
Ingredients are all-natural, which includes citronella oil, geraniol, and cinnamon oil
Cons
These natural ingredients could cause some irritation to the skin of cats
Some cats may not like the smell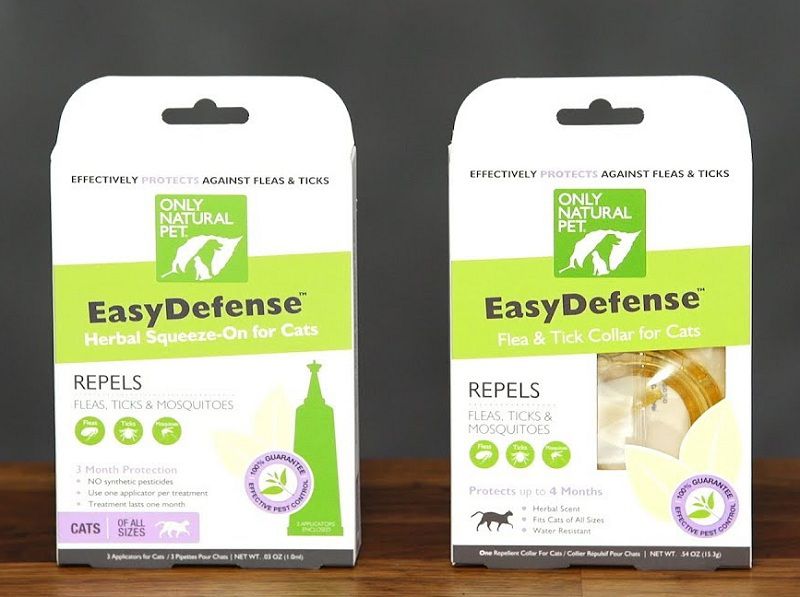 III. Related Questions
Do cat flea collars really work? Flea collars work very fine and do well to kill and repel fleas. They work best in preventing fleas. If there's an active infestation on your cat, it is advisable to use a different flea treatment like a topical application or flea shampoo.
How does a flea collar work? Flea collars function by absorption. They contain insecticides in them that distribute slowly across the skin and hair. The cats then absorb these insecticides, which kills and prevents fleas from the different parts of the body.
IV. Conclusion
Getting rid of fleas from cats, as well as preventing them, is very important. Cats are lovely pets and all you want is for him to remain okay. By now, you will have seen our four safest flea collars for cats. You can choose any of these, and we are sure you will get the best results.