Neapolitan Mastiff dog, or Mastino Napoletano, Mastino – Mastini Plural and the nick name Neo, is a large and ancient dog breed on the world. Neapolitan dogs are the main descendants of the notorious Colossus fighting dog breed that used to serve in the Roman army. They are raised as guarding dogs in garrisons and families. Neapolitan Mastiff price is quite expensive, about $1300 each puppy on average. In the below article, we will provide all essential information about Neo dog breed together with prices, reliable breeders and Neapolitan Mastiff for sale websites.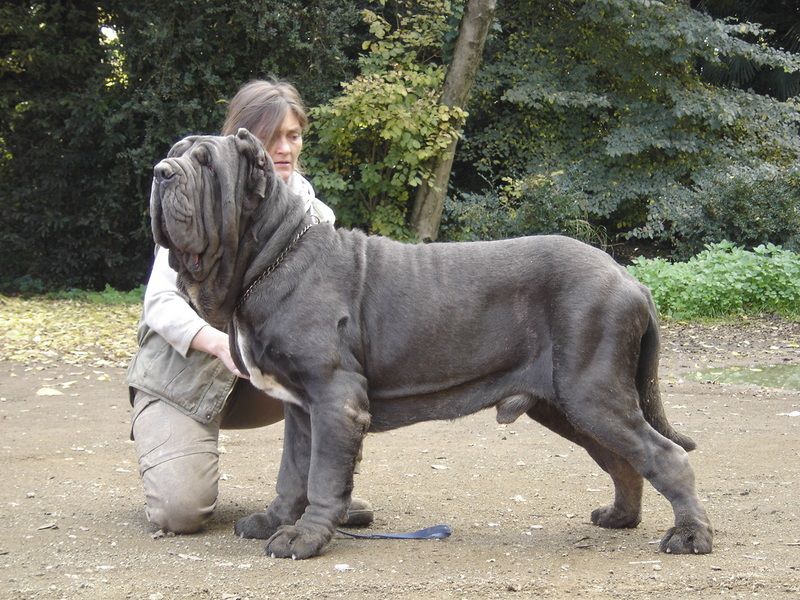 [ux_products products="24″ tags="dog-products" orderby="rand"]
Neapolitan Mastiff price range
Based on raising purposes and quality, Neo dogs are divided into 2 types with 2 different levels of prices:
Limited registered Neapolitan Mastiff (raised as pet only)
Fully registered Neapolitan Mastiff (allowed for breeding)
Limited registered Neapolitan Mastiff price
Neo dogs raised as pet only have prices ranging from $1200 to $2000. These huge puppies are very gentle and obedient, hence, they are raised as pets and house guarding dogs. We would feel much securer when our houses have the presences of these Neapolitan dogs.
>> You may also want to read: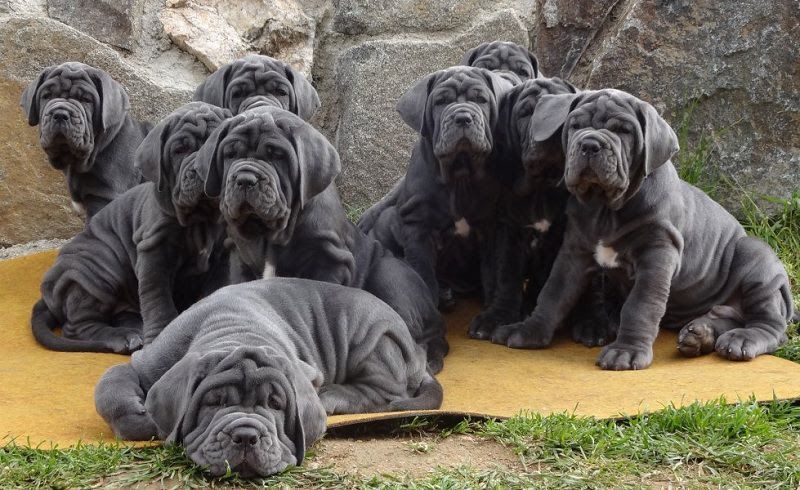 Fully registered Neapolitan Mastiff price
Fully registered Neo puppies are allowed for breeding, their prices greatly fluctuate and depend on breeder's location, bloodlines, genealogy etc.
Neo puppies with normal genealogy and coming from less reputed breeding farms usually cost from $2000 to $4000.
Neo puppies with premium bloodlines and coming from reputed breeding farms have very high prices, from about $3500 to $10000.
Where to find Neapolitan Mastiff for sale?
Neapolitan Mastiff puppies for sale websites
These are places where you can find the most appropriate puppies for yourself at many different price levels.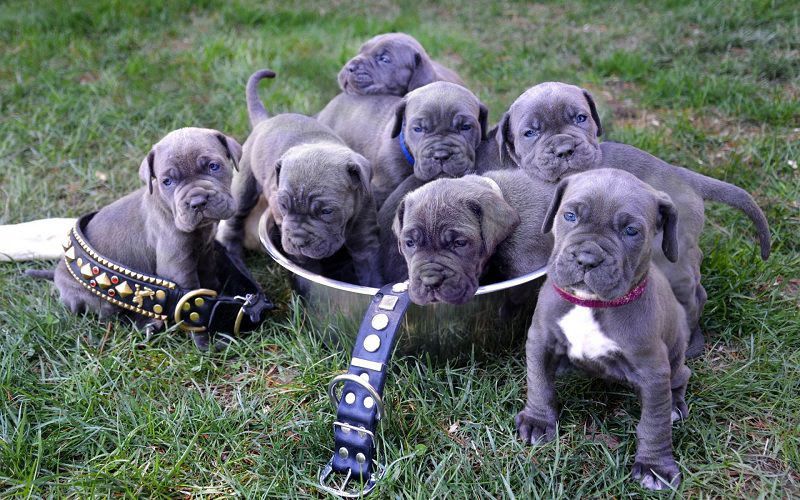 Below are some reliable websites:
http://www.nextdaypets.com – This is the reliable website, prices are diversified and range from $2000 to $4500. The website provides full essential information about pets and sellers' addresses, so it is convenient for purchaser to find a satisfying Neo puppy for sale.
http://www.puppyfind.com – This website provides Neo puppies with extremely affordable prices (from about $1000 to $3000). Although the number of puppies is not high, Neo puppies here are diversified in terms of ages, sizes, colors etc. Therefore, this is also a reliable place for your reference to buy Neo puppies.
Neapolitan Mastiff for sale from reliable breeders
Breeders listed below are appropriate places for you to buy high quality Neo puppies.
1. Shining hills
This is Neo breeding farm founded in 2000 and is a member of AKC (the leading pet club in America). With their big love and passion for Neo dog breed, they have not stopped trying to develop both constitution and personalities of this dog breed. This breeding farm has satisfied many customers with their professional working style and devoted attitude, hence, you could feel secure to give your trust here.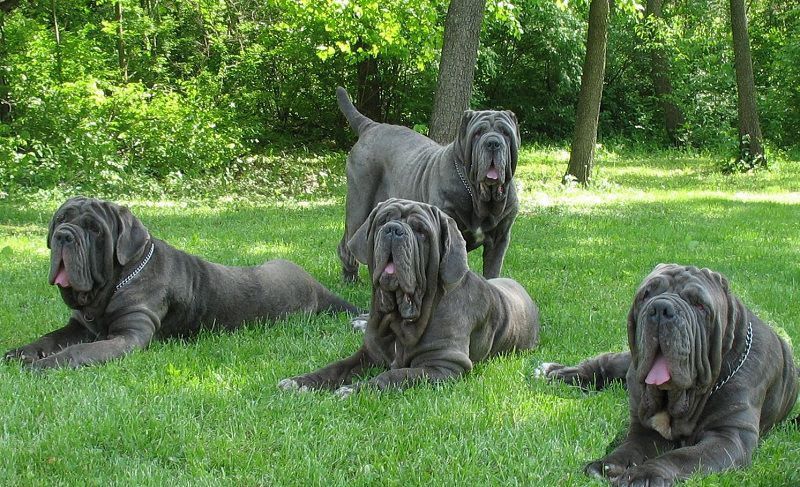 You can refer information and contact them via website:  http://www.shininghillsneos.com
2. Rayvonley Mastini
The opportunity of the farm owners in breeding Neapolitan Mastiff dog breed is very special. Once reading the book entitled "Breeds of the World", they were greatly impressed by this large dog breed. From their first interest, it has been gradually transformed into strong passion, and hence, they have not stopped breeding and developing Neo dog breed so that they are perfect in both appearance and constitution. Big awards and healthy Neo puppies are the best and clearest proof for their efforts.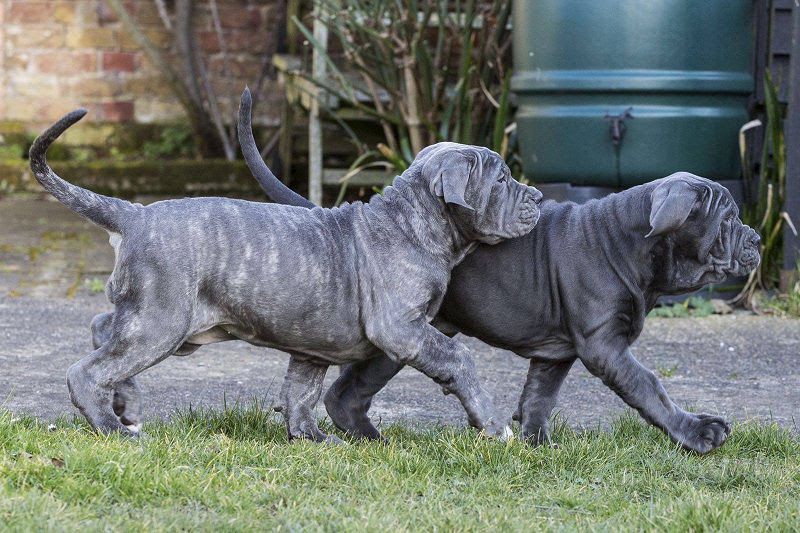 You can refer detailed information, prices and Neo puppies sold at Rayvonley Mastini through website: http://www.rayvonley.co.uk
3. Bluhouse Mastini
It is considered that the members of Bluhouse Mastini and Neo puppies here behave like a family. They always want to create the best environment for each Neo puppy to grow up and develop, at the same time, they always give puppies the sincerest sentiment and the most thoughtful attention. Therefore, you could feel secure about puppies' quality and health here.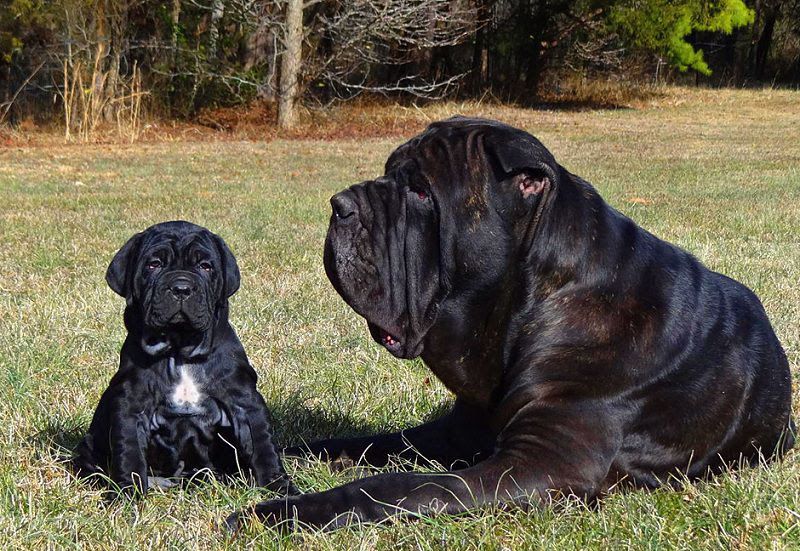 You can refer information and contact with Bluhouse Mastini through the official website: http://www.bluhousemastini.com
Purebred Neapolitan Mastiff dog features
Appearance
Neapolitan dogs look quite fierce, their body is huge with weight of 150 – 180 pounds (70 – 74 kilograms).
They give strong impression with loose and wrinkled skin layer on their body, especially with wrinkles and folds in areas from the head and face to the neck. Thanks to this thick skin layer, they can protect themselves from opponent's bites when attacked. Their head is very big while jaw is short and large, nose is smallish, and all of these make them become quite funny. Their ears and tail are usually docked so that they can fight more conveniently.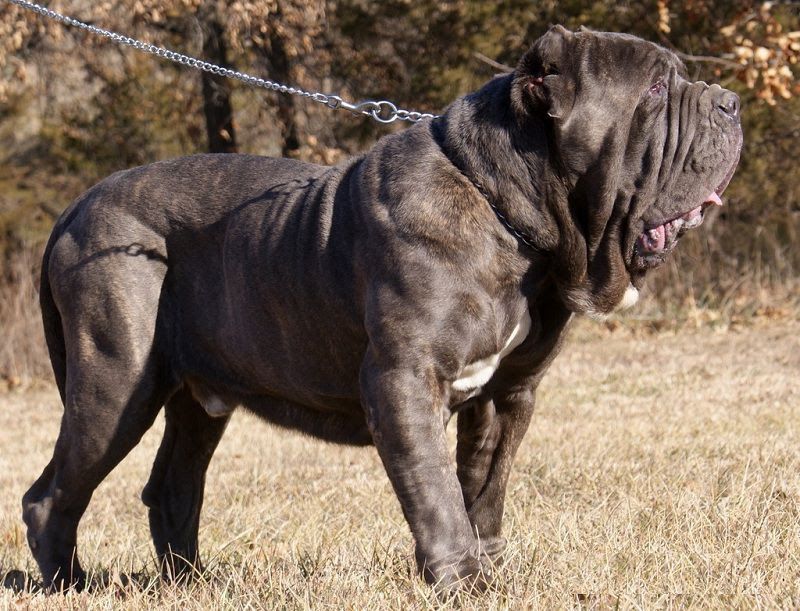 Personalities
Neapolitan Mastiff dog breed has quite fearful and "strange" appearance. In the past, they were well-known for victories in wartime with attacking capability ranked as that of the most dangerous dogs. However, through the breeding and development process, this dog breed has been added better personalities so that they could be appropriate with family life.
Nowadays, Neapolitan dogs have had emotional, gentle and very mild characters. They are very intelligent, brave and especially obedient. In addition, they are always willing to finish their mission and protect their owners. They are friendly with all members in family, but they are very fierce with strangers or other dog breeds and other pets.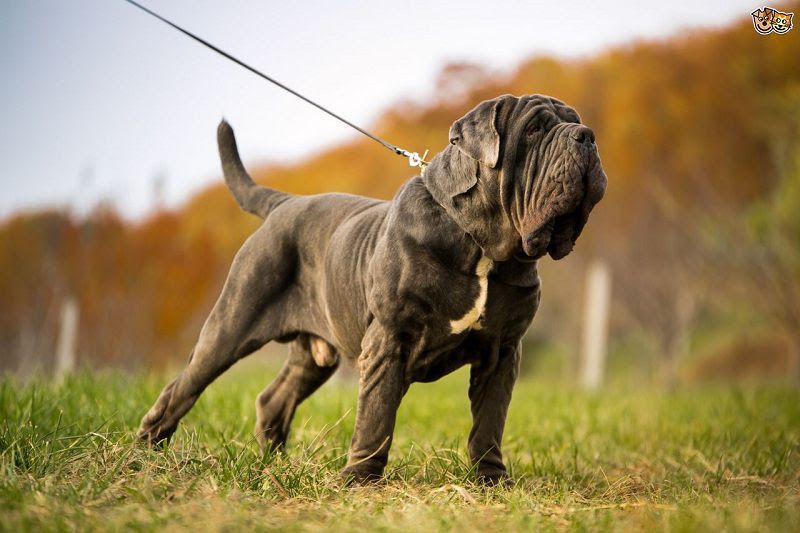 It is recommended that this dog breed should not be close to children because they can cause accidents for children. We should raise and train them when they were young so that it is easier for us to control them.