Kelz Pugz is located in Western New York, owned by Kelly Maurer. Kelly Maurer has been involved in showing horses, cats and now dogs since she was 7 years old. She began breeding pugs in 2006 and started showing in 2008. Kelz Pugz's breeding program continues to grow with the goal to produce the finest bred to AKC show standard Pugs, keeping in equal balance and importance their health and happiness. Most of their puppies actually go to pet homes on spay/neuter contracts other than the puppies they elect to keep in their program and show. Show prospect puppies are only sold to established breeders who are breeding for the same goals as their own, or breeders working with an established PDCA Mentor.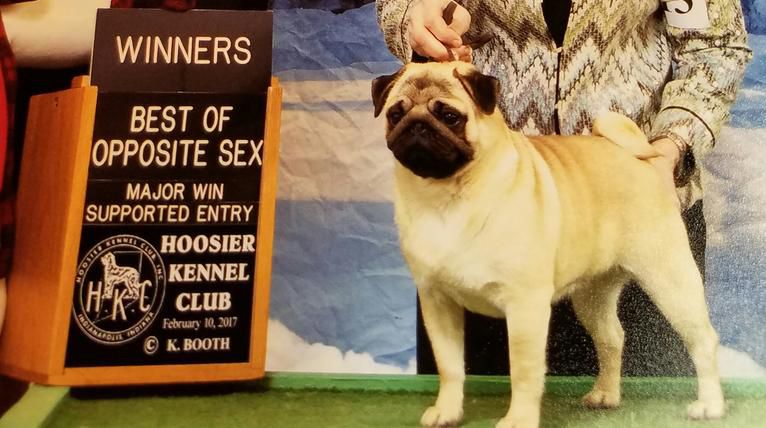 At Kelz Pugs, their pugs are truly a family of pugs and many are related to one another. After all, they are really Kelly's little children. In addition, Kelly takes health as a very serious matter and she has begun CHIC health testing all of her breeding age pugs in an effort to try and truly breed "for the betterment of the breed". Kelz puppies are sold on contract with health guarantee.
[ux_products products="24″ tags="pug-products" orderby="rand"]
>> You May Also Like:
Kelz Pugz Breeder Details
Address: Tonawanda, NY 14150
Price: $2000 with prepaid AKC registration, micro-chipped with AKC reunite chips and prepaid lifetime registration.
Breeds are raised: Pug
Website: http://www.kelzpugz.com