Pet portraits are a rising trend among owners. Many people have either procured or received a pet portrait as a gift. These portraits can be a special way to show how much you care about your loyal companion. If you have an interest in making a portrait of your pet online, read on to find out how to do it!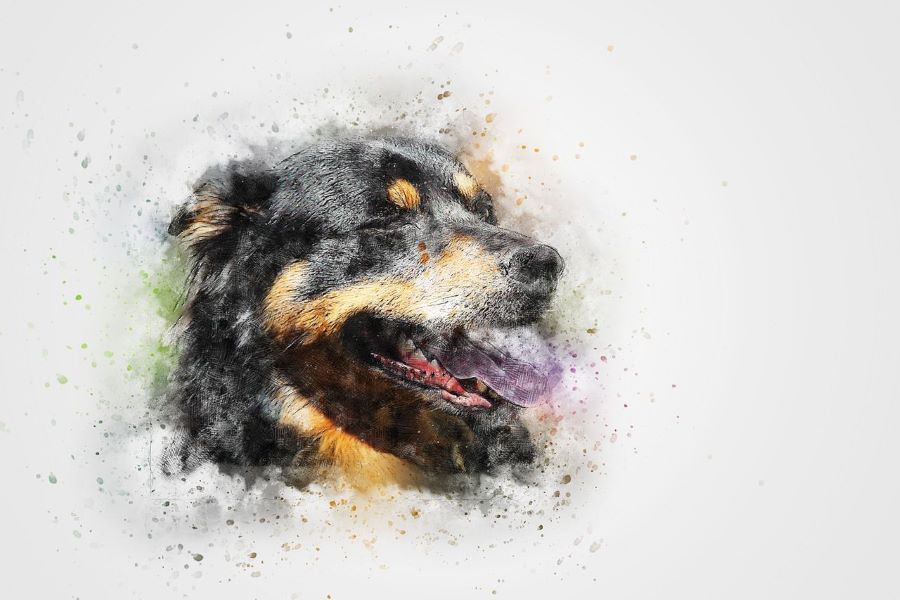 Why is Pet Art so Popular?
The main reason that pet art is popular is due to its versatility. Pet portraits are able to be completely customizable so that they will match your exact specifications. They are also a thoughtful gift, and most pet owners would feel touched that someone cared enough to give them one.
Another reason is that artwork is a great way to memorialize a pet who has passed away. How better to display your love and affection for the pet than by hanging their framed image in your home? It is a touching tribute because artists can customize pet art so completely. The portrait will resemble the pet down to the twinkle in their eye, which owners find very moving.
How is it Created?
The first step that needs to happen is to select the artist that you want to work with. Many different businesses and individuals offer this service, meaning that you will need to browse through and find one that you like. One trick is to narrow down the art style that you like and choose an artist that offers it. This could include abstract, impressionism, cartoon, or contemporary art styles, among others. For example, www.ilovepaws.com specializes in modern art style, while Crown & Paw creates Renaissance-era artwork, so it would be a big difference in the final product depending on which one you choose.
The next thing to do would be to select an image of your pet that you want to be replicated on canvas. One of the main aspects to check is that the resolution is high enough. In general, the larger the image, the higher the resolution needs to be. It is a good idea to chat with a customer representative of your selected business before you place an order. They can help you decide which photo would work the best for the canvas or other art form that you are looking to create.
After this, you will finalize the size of the art that you want. If you have more pets in the original image, you will want to get a larger canvas to fit them all. The sizes usually vary from 8×10″ to 24×36″, with the larger canvases costing more. However, many artists will accommodate your request if you are looking for a smaller or larger size.
Another choice to make will be what else you want on the canvas. Some clients opt to have nothing else in the image, with only a colored backdrop. Others prefer to have their pets painted into a scene of some sort. Certain pet art businesses will paint the pet into an outfit, such as an officer's uniform, a royal's clothes, or a Halloween costume of some sort. Usually, the more extensive the background or scene is, the higher the price tag will be.
Once all these choices are complete, all you have to do is wait! The artist will work on proof of your project, and you can approve or reject it. If rejected, you can submit your requested modifications and the artist will send you a revised proof. After everything is paid for and approved, you can expect to receive your custom pet art in just a few weeks. Many places also offer a 100% money-back guarantee if you are not happy with the work.
Creating Pet Art on Your Own
If you are ambitious, you could even try to create custom pet art on your own. You do not have to be artistic in order to create art! To do this, you will need to stock up on supplies such as art paper, paintbrushes, craft paint, and art pencils. This technique involves printing the photo of your pet and transferring the outline onto your art paper by rubbing it with the paintbrush's blunt end. Once you have the basic outline, filling in the rest of the image will come easier than free-hand painting. If you are interested in this technique, there are many art tutorials that you could find online to follow along with. Later on, you can add all the pics in a photo collage and get a nice piece of art, which will become a memory.
Image source:
https://cdn.pixabay.com/photo/2017/06/24/16/09/dog-2438068_1280.jpg