Over-the-counter and prescription flea medications are available to treat flea infestations in dogs. Commercially available flea treatments usually contain permethrin, which is an insecticide that's safe for dogs but toxic to cats. Dish soap, baking soda, herbal flea spray, flea repelling plants, and other homemade solutions are also available.
With a wide range of flea treatment options available, how do you choose the best flea treatment for your furry friend? In this post, you'll learn how to choose the right flea treatment applicable to your dog.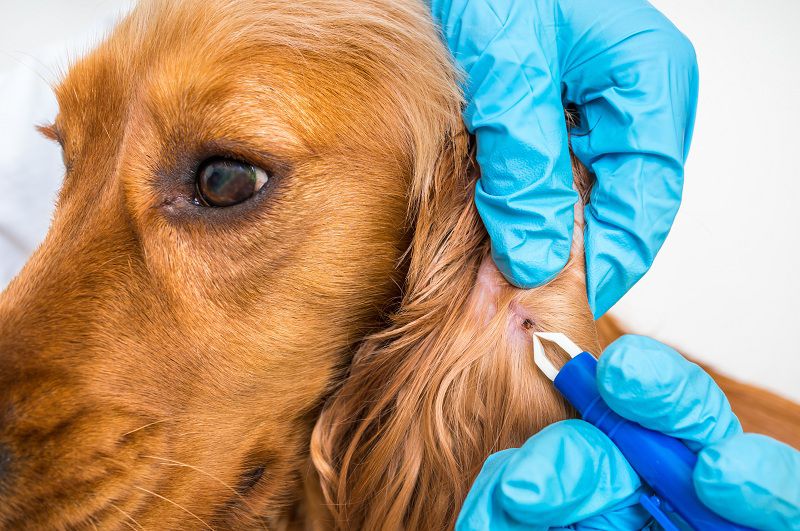 Try Out A Flea Treatment Subscription Plan

Fleas come and go, so an effective treatment plan should involve a collaborative solution of proven medication and treatment methods. One of the best ways to achieve this goal is to consider a flea treatment subscription plan. Fleamail highly recommends individualized treatment based on your dog's age, size, and other special needs. 
Here's how a flea treatment subscription plan works:
Every month, you will receive your dog's parasite treatments by snail mail.

A letter is included in the mail, which contains recommended individual treatments. The names of your dog, a coded bag, and each pet's individualized treatment are found inside the mail. The envelopes that should be used are waterproof, tamper-proof, and 100-percent recyclable.

The amount of the chosen and recommended plan will be automatically debited from your bank account. This aspect of the subscription plan affects the convenience of effectively treating fleas and other infestations in your dog.

Changing or canceling your plan is possible with prior notice.
Compare The Brands And Prices 
Fleas and ticks can severely affect your pets, so it's important to choose effective treatment but also consider the price without compromising their health and safety. Check recommended flea treatment medication brands by your veterinarian by reading the label. You'll find review sites that tackle various flea treatment brands and pricing online.
Here are the important things you have to check when comparing different flea treatment brands and prices:
Check the listing online and find out the proper dosage and mode of administration. For dogs, the common monthly treatment plan to get rid of fleas, mites, and ticks is Nexgard or Simparica. Also, ValuHeart is for monthly heartworm prevention and Cazitel for lungworms, intestinal worms, and giardia as a quarterly treatment. 

Only buy from reputable sellers if you're shopping online. Make sure that they are verified sellers in major marketplaces, like eBay or Amazon. For independent sellers with their own e-commerce websites, check security features to ensure that your financial and personal information are protected. Be wary when sellers offer a huge discount without website security features, such as encryption or HTTPS on the browser. 

Check online reviews from previous customers to find out if some cases narrate side effects or adverse effects experienced by their dogs and other pets. By doing so, you'll prevent hurting or causing your pet more health problems.
Consider Homemade Flea Treatment Solutions 
If you have young children, a major concern about using chemical flea treatments for pets is your children's safety. According to the Environmental Protection Agency or EPA, pesticides and other toxic substances can be transferred from your pets treated with flea products to your children, causing health problems. However, there are homemade flea treatment solutions available for a mild flea infestation, such as herbal flea spray. It's a natural flea treatment remedy without any toxic products.

Here's how to make herbal flea spray: 
Mixing 4 liters of vinegar, 2 liters of water, 250 milliliters of witch hazel, and a half-liter of lemon juice in a spray bottle. 

Vacuum your home properly before you spray the homemade flea treatment solution. Empty the contents into your outside bin.

Wash cushions and bedding that are likely infested. Using a heavy spray, apply the homemade flea remedy by spraying it on carpets, pet bedding, furniture, floors, and windowsills.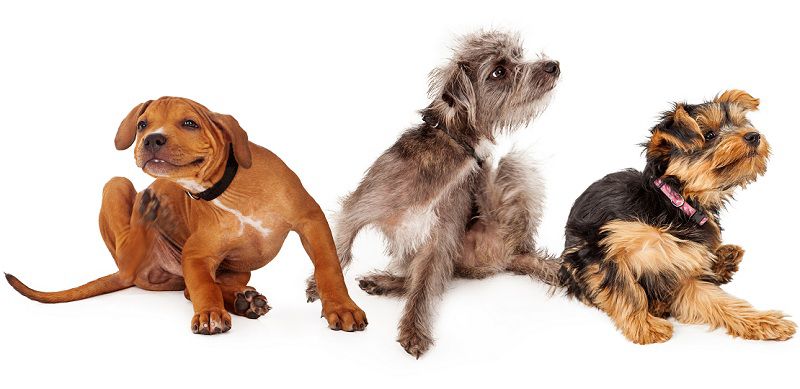 Check The Active Ingredients Of Flea Treatment Products 
The "spot-on" variety of flea treatment products for dogs are common, such as Advantage and Frontline. However, their active ingredients may also cause serious health problems and adverse reactions, like skin irritation, seizures, and even death. Before you consider using these products for your dog, seek professional advice and read reviews for proper guidance.
Here are the active ingredients of flea treatment products:
Imidacloprid

Pyriproxyfen

Permethrin

Fipronil

Methoprene
Other Flea Treatment Options
Other flea control options include collars, powders, and sprays. These options are less dangerous to your children and other pets. However, make sure that these substances won't get in contact with your skin.
Here are other reminders when using these other flea treatment options:
Always wash your hands after you apply them. 

Keep these flea products away from your children. 

Be aware of pesticide overdoses, such as diarrhea, vomiting, respiratory problems, and seizures. 

If your dog shows any of these signs and symptoms, immediately wash off the product and bring your pet to the veterinarian. 
Consult A Veterinarian Immediately
The best person who can help you handle pet health problems is a licensed veterinarian. When you initially observe signs of flea in your dogs, it's important to consult a veterinarian immediately for prompt treatment. Avoid experimenting with various flea products, most especially if you don't have any background handling such pet problems.
Here's how a veterinarian can help:
A veterinarian will conduct a thorough health assessment of your dog. Laboratory and scan studies will be conducted based on your pet's current health condition.

Provide your dog with immediate treatment based on present signs and symptoms. Flea treatment medications will be prescribed as needed, including alternative treatments available. 

You'll be provided with flea treatment tips based on your dog's needs and your current home situation, like whether you live with your children or live alone. 
Conclusion 
Choosing the best flea treatment for your pets is important to avoid compromising your dog's health and safety. Make sure to check the label, including its ingredients, dosage, and mode of administration. Various flea treatment options include commercially available and homemade solutions. If you have children and other pets at home, consider their health and safety, and avoid toxic or harmful ingredients that can complicate things. Safeguard your dog's health and well-being by choosing the right flea treatment and consulting a veterinarian.