Hollywood Chis was established by Vanesa Semler 16 years ago. Vanesa is the leading breeder in the world who currently holds the Milly Guinness World Record (2014 – 2017) and is on the Tops Worldwide Show Chihuahua Breeders.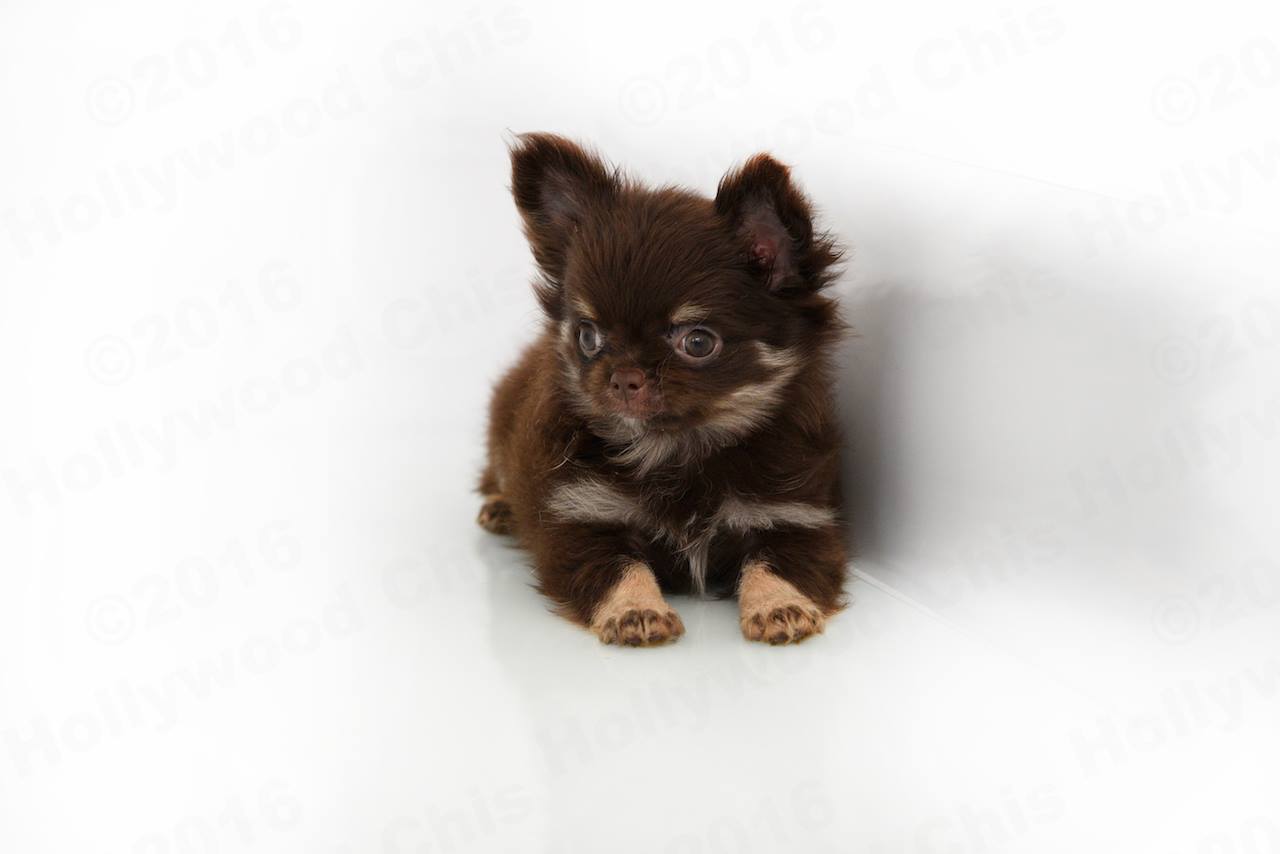 [ux_products products="24″ tags="chihuahua-products" orderby="rand"]
The breeding program of Hollywood Chis is global since all their dogs are genetically tested before breeding. Their breed meets the full standard of AKC. They have created the best dogs with great shape, temperament and coat then brought them to Chihuahua's loving families around the world.
At Hollywood Chis, all Chihuahuas is raised inside Vanesa Semler's home with the care of her family members. They all live together, play together which creates a family atmosphere.
Before being delivered to the buyers, Hollywood puppies are dewormed and vaccinated for the first time. The buyers will also be guided dog care process, provided a health guaranteed contract, 30-days free insurance, Nutrical, Removal Declaws, AKC Registration, etc.
The price of puppies is about $1500 depending on their gender. Since Hollywood is not a Chihuahua breeding factory, only when customers order they will start breeding at the request of the customers. To ensure this process, the customers have to prepay $1500, then at 8 weeks of age, the puppies will be delivered to the buyers.
All detailed information and puppy images are provided on Hollywood Chis website: http://beverlyhillschihuahuas.com/ or contact them directly:
– Address: Orlando, FL, 34746.
– Email: [email protected]
– Phone number: (617) 314-0523 or (310) 880-4111
– Fax number: (310) 880-4111