If you have ever had a pet then you would know that they are members of your family. We love them because they have their own personalities and habits which make us love them.
Cats are independent as well as lovable creatures. Since the ancient Egyptian Civilization, they have been treated with respect and are adored in almost all parts of the world.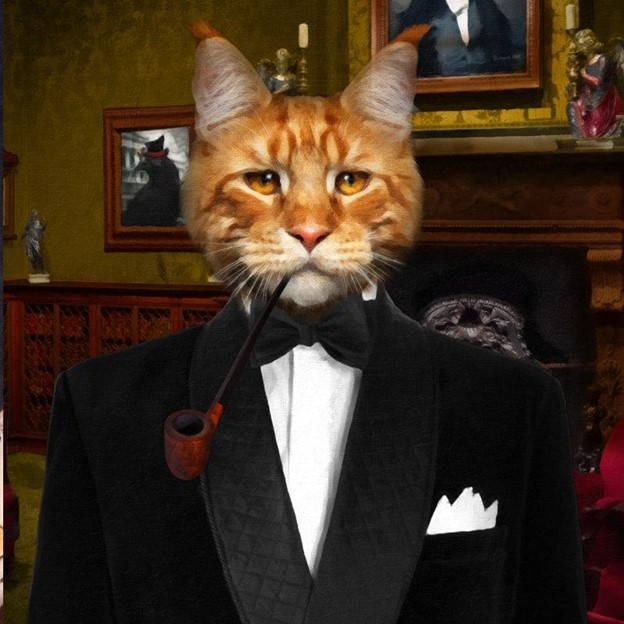 Making a custom cat portrait of is a very common thing today especially for keepsake purposes. People have painted their pets that they have loved for hundreds of years. Now, things have become a lot easier owing to technology. The process of making a portrait for your cat can be easily outsourced to the artist of your choice.
Now, let's have a look at some of the places from where you can get your custom cat portrait made.
INSTAGRAM
Instagram is a great place to start searching for profiles that make cat portraits.​​ The social media platform is filled with artists and illustrators who have dedicated pages on Instagram. These artists usually have their works showcased on their pages.
For example : Smooch & Pooch
It is recommended that you have a look at these profiles before choosing one. Make sure that the profiles are legitimate before negotiating with them. When you are done with the background checks to your satisfaction then you can transfer the funds. Usually, the artists take a week to fifteen days to ship out your consignment.
FACEBOOK
Facebook is the most popular social media platform there and has lots of pages dedicated to making pet portraits. Once you search " cat portrait" on the search bar, you will find several pages which make these portraits. Search for the one that makes custom portraits.
On Facebook, you will also find many pages which specialize in making cat portraits. Do your background check, see their work, and don't forget to have a look at customer reviews. If the cost is not an issue then you can easily find the right fit for you. Otherwise, it might take some time. Be patient, find the right artist and then negotiate with them.
ETSY.COM
Etsy is another great platform for getting your animal portraits made. The company is dedicated to making animal portraits and is well known. You can look it up on google and or just go to their official webpage where you can find their previous work and the options you get.
Over here, you will also be able to get new ideas for your cat portrait as the website has a plethora of pictures. If you are someone who wants inspiration for your cat's portrait then this website is the perfect place for you.
Etsy is known for making quality cat portraits and delivering at your doorstep. You don't have to be scared while making any sort of transaction here because its a real company and there is accountability associated with it.