Your dog also needs tender loving care like humans. So, you should be responsible for protecting its overall health. Caring for and owning a dog can be costly. From emergency visits to the veterinarian, vaccinations, and illness, taking care of your pet is not affordable.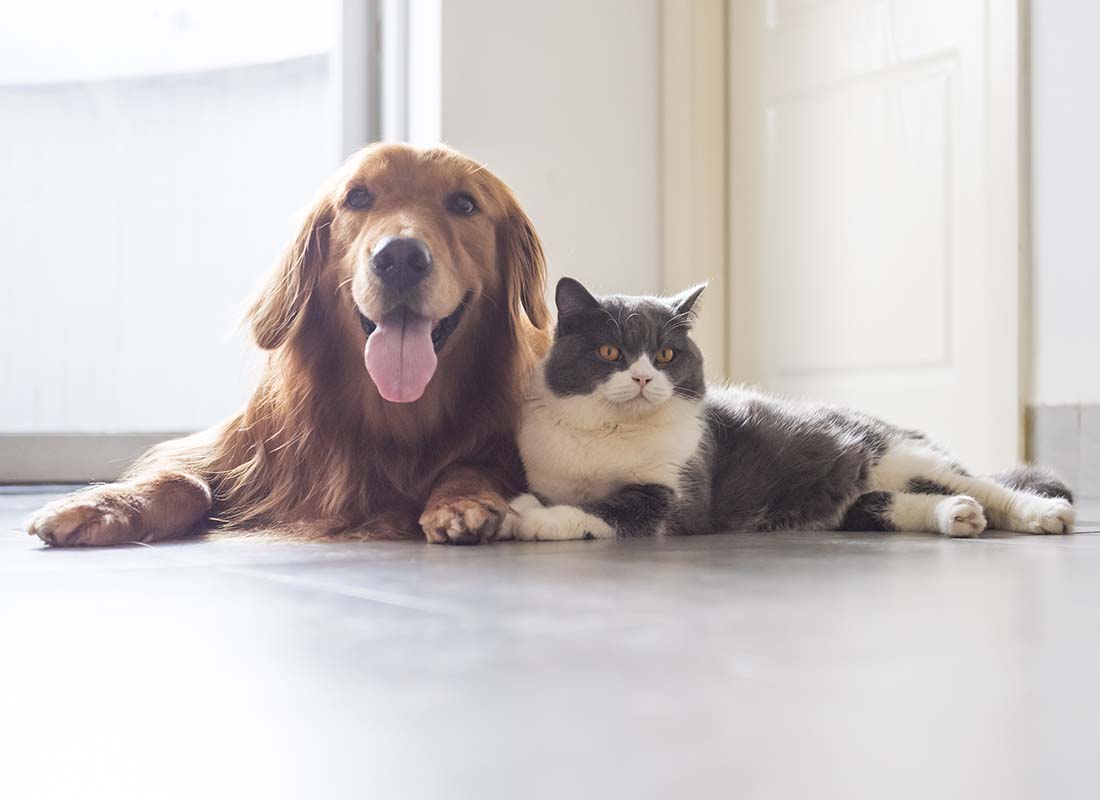 Fortunately, there's a solution to reduce the cost to maintain the good health of your little best friend. We are talking about pet insurance. If your dog has an injury or is sick, insurance can cover the treatment expenses. Getting pet insurance is the solution if you want to lower expenses for protecting your pet's health. Don't worry because getting insurance is an affordable and simple process.
Pet insurance defined 
Pet insurance is also called pet medical insurance or pet health insurance. It reimburses the veterinary bills when your dog gets injured or sick. With it, you can get the best treatment by reducing the risk of significant financial setbacks.
With pet insurance, you can also expect your pet to receive proper care during an emergency. You can have a better budget for the health of your pet.
Insuring your dog with a pet insurance 
You can insure your dog without undergoing an insurance broker or representative. You can directly get an insurance provider online. With this, you can avoid additional commissions or fees.
You can insure your dog at any age of more than 7 weeks. However, it is advisable to insure your pet while they're healthy. Here's how you can insure your best friend with pet insurance.
1. Get a quote 
You can provide details about your pet, including their age, name, gender, breed, and medical history. Additionally, you are required to provide your basic information like your zip code, name, and email address.
2. Select a plan 
Lots of pet insurance providers provide different coverage levels and plan options. They may offer accident and illness plans, accident plans, and plans for routine care. You can pick the right plan that suits your dog's breed, budget, and needs perfectly.
3. Enroll a plan 
You can now purchase your chosen plan. The cost of the premium per month will be based on the age and breed of your dog, location, and coverage level you've chosen.
4. Enjoy the benefits
If your dog is already insured, you can receive benefits when visiting your licensed vet, including emergency specialists and clinics.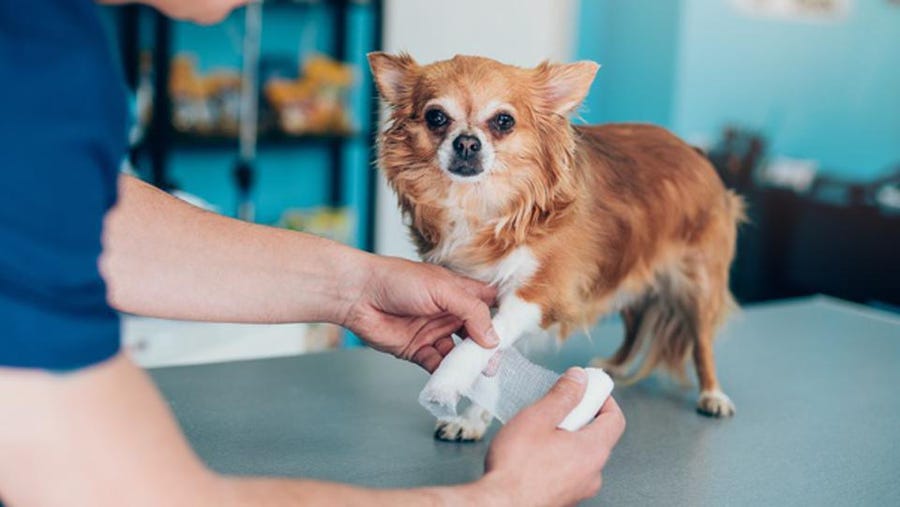 How can you use pet insurance? 
Using pet insurance can depend on the provider. Here are how you can use pet insurance for your dog.
1. Ensure that the waiting period has already passed
The waiting period is the time once you enroll in the insurance plan before providing the coverage. It can depend on your purchase plan. The waiting period can be 3 days after the effective date of the policy for accidents and 14 days for illnesses. You can use the routine care plans after enrolling.
2. Take your pet to the veterinarian regularly 
If your pet is injured or sick, you can visit the vet. The plan will cover visits to a licensed veterinarian, specialty vets, and emergency care. With that, your pet can get the treatment they deserve.
3. Submit a claim 
You can now submit a claim to your pet insurance provider after visiting the vet. Take a photo of your invoices and send it to your Pet's Best Customer Account. There's no complicated paperwork needed.
4. Get a reimbursement 
The claims can be processed in a few days. The payments can be directly deposited into your savings or checking account.
What is the coverage of pet insurance? 
The coverage of pet insurance includes many health benefits. It may vary based on the provider. The following are some of the pet insurance coverages.
Illnesses – Including diabetes, cancer, epilepsy, arthritis, and allergies
Accidents – Including car accidents, broken bones, poisoning, and lacerations
Cancer treatments – Including MRIs, blood work, surgery, medication, and chemotherapy
Emergency care – Includes surgery and hospitalization from a licensed vet.
Congenital and hereditary conditions – This May include glaucoma, dysplasia, and epilepsy.
Chronic and ongoing conditions – These include treatment for previously covered conditions determined as your pet was insured, even if the treatment takes years or months.
Full coverage, even if not neutered/ spayed – It may include hormonal skin conditions, prostate problems, injury because of aggressive behavior, etc.
Diagnostics – Including blood work, exams, X-rays, CAT scans, etc.
Dental coverage – It includes periodontal disease coverage and more
Behavioral conditions – Including medications and consultations
Some plans can also provide coverage for acupuncture, exam fees, physical rehabilitation, chiropractic treatments, and prescription medications.
Is it worth it to purchase pet insurance? 
Insuring your pet with pet insurance is a good decision. It can help you lower the cost of expenses while protecting the health of your dog. Pet insurance can help you save money while offering your dog the care they deserve.
Finding the best pet insurance for your pet 
You can consider the factors below to find the best dog insurance.
The coverage level of the plan 
Veterinary treatments can be costly. So, you should ensure to have high coverage limits and that you are well prepared if something unexpected occurs.
What is the coverage of the plan? 
You can consider whether you want illness, accident, routine care, or a combination of them.
Your budget 
Consider if you can pay a higher monthly premium or if you will choose a low monthly premium.
Can you visit any vet? 
Some plans may limit the vet care providers that they will cover. So, you can choose an insurance plan to visit any licensed vet, including specialist vets and emergency care.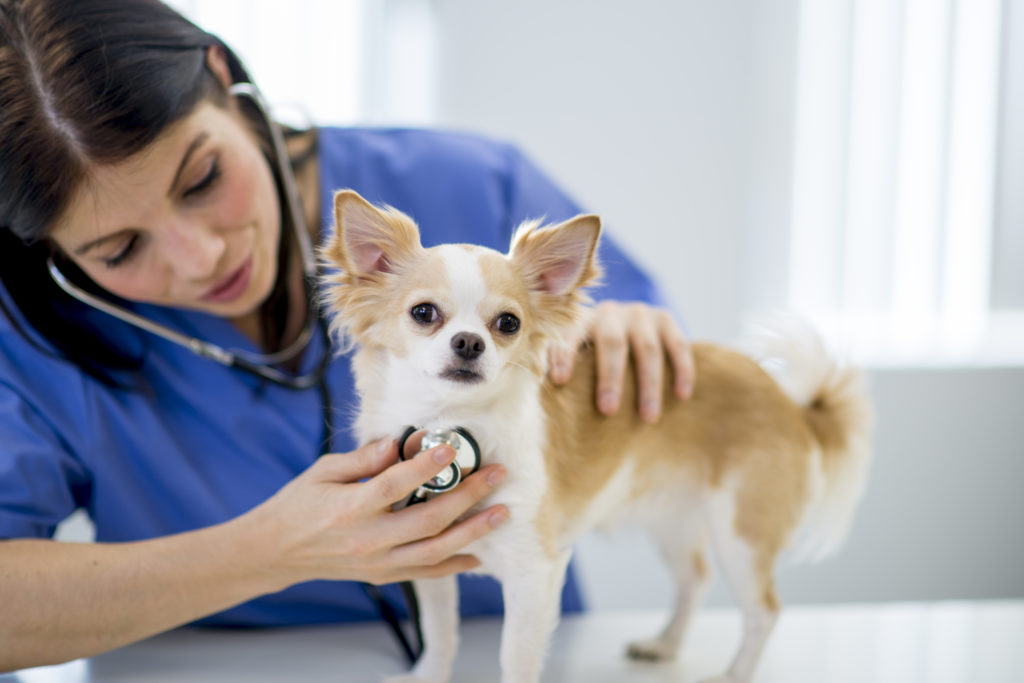 Conclusion 
To sum it up, pet insurance can be a good investment for the protection of the health of your dog. It can help you save more on the costs of caring for your best friend. However, keep in mind that there are many pet insurance providers on the market. You can select one that suits you and your pet's needs. Animalia pet insurance is one of the trusted pet insurance providers you can find today.