[ux_products show_cat="0″ cat="877″ tags="826″] [ux_products show_cat="0″ cat="242″ tags="832″ order="asc"]
It's not every time you get the best or something that matches exactly with your taste, all in one collection. The black Labrador t-shirt and hoodie are a combination of intelligence when it comes to the designs and made with the best of fabrics which is cotton. The overall process has been made such that none can compete with them in quality and durability. If searching for the best, here's where you get it.
The labrador t-shirt and hoodie can be worn on any pair of jeans trousers or jeans skirt; they are easy to wash and iron. Washing should be done on cold cycle and iron with a cool iron on the reverse side. Do explore these designs and discover what you've been missing.
>> You May Also Like:
[ux_products products="24″ tags="labrador-retriver-products" orderby="rand"]
I. 4 Best Black Labrador T-Shirt and Hoodie
1. BLACK LABRADOR – FLAG Unisex T-Shirt
The black labrador – flag t-shirt has a brilliant design of a black labrador(only its head and and part of its body can be seen) emerging from what looks like the American flag. This is printed on only the front part of the t-shirt. It look lovely, you should check it out. The black labrador flag t-shirt comes in four different cool colours for the male classic t-shirt style(charcoal heather, black, navy and asphalt) while for the female classic t-shirt style, there are only three colours (navy, asphalt and black). There are other few colours available- vintage black, plum white/black and dark grey heather.
Apart from the classic t-shirt, there are other styles to choose from- curvy t-shirt, tri-blend t-shirt, V-neck t-shirt, slouchy t-shirt, dolman tri-blend t-shirt, slouchy V-neck, heavyweight t-shirt, ringer t-shirt, curvy V-neck and the relaxed fit of the classic t-shirt. There are limited colours for this design. The style picked determines the colours and sizes available. It's of great quality more than what you can find out there. Do get for your peeps too.
You can buy it here: 
[ux_products_list ids="199651,153133″]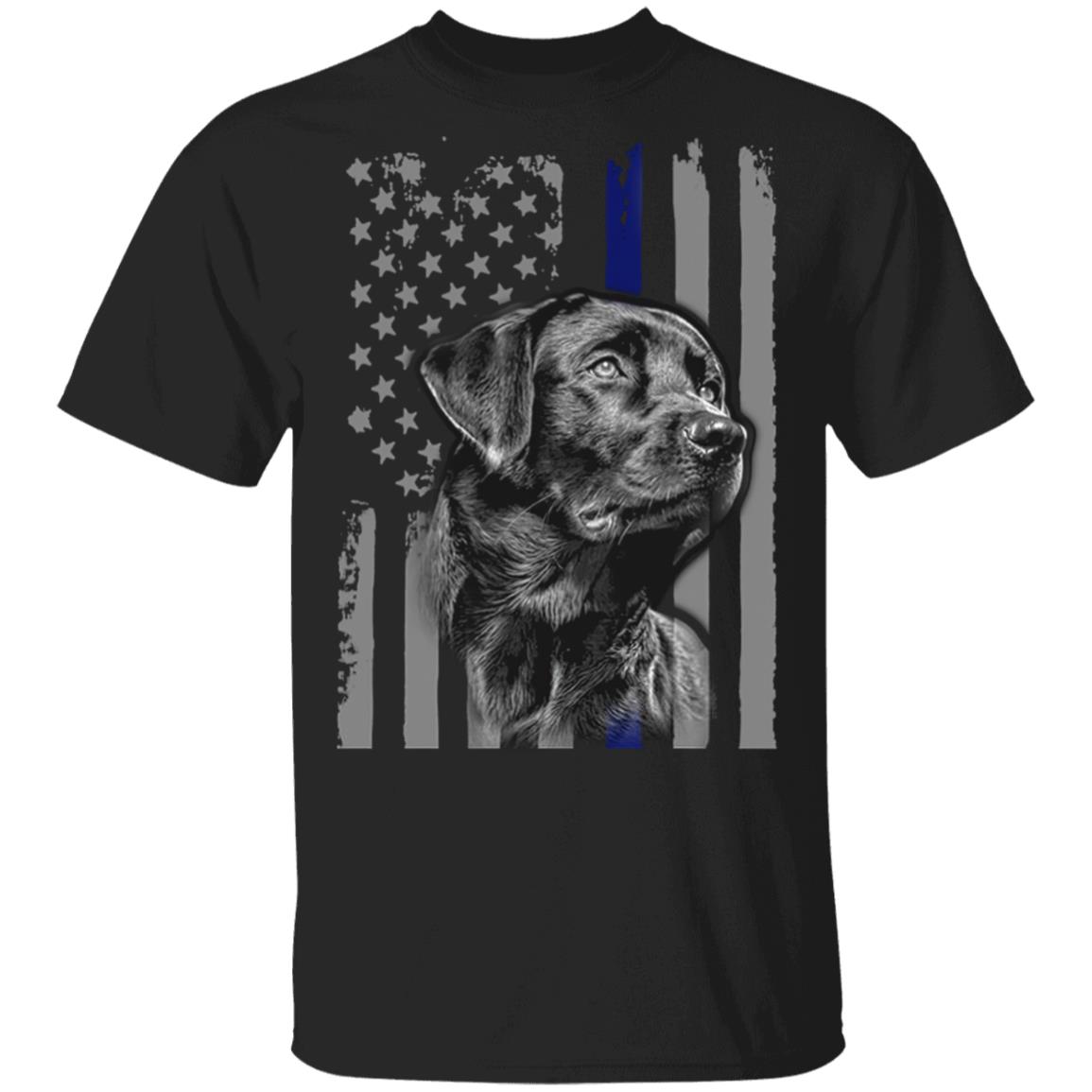 2. Black Lab Labrador Mom Tattoo Cute Mama Mother Grandma Gift T-Shirt
The Black Lab Labrador Mom Tattoo Cute Mama Mother Grandma Gift T-Shirt has a nice image of a sitted black labrador in turquoise top showing off its tattoo that reads 'I LOVE MOM'. The 'LOVE' is replaced with a red heart. This labrador t-shirt comes in lots of attractive colours such that it will be difficult to go for just one. There are navy, military green, orange, red heather, black, purple, asphalt, maroon, royal heather, Kelly, slate, hot pink, brown, light olive, teal, vintage heather and many more.
This t-shirt has been made in various fits to give the desired style. Do go through the list of styles and pick the one that appeals to your senses. All sizes are available. So, pick that nice style now and in that lovely colour and go cruising. And don't forget to include your loved ones in your shopping for this. They'll really appreciate it.
You can buy it here:
[ux_products_list ids="201623,141419″]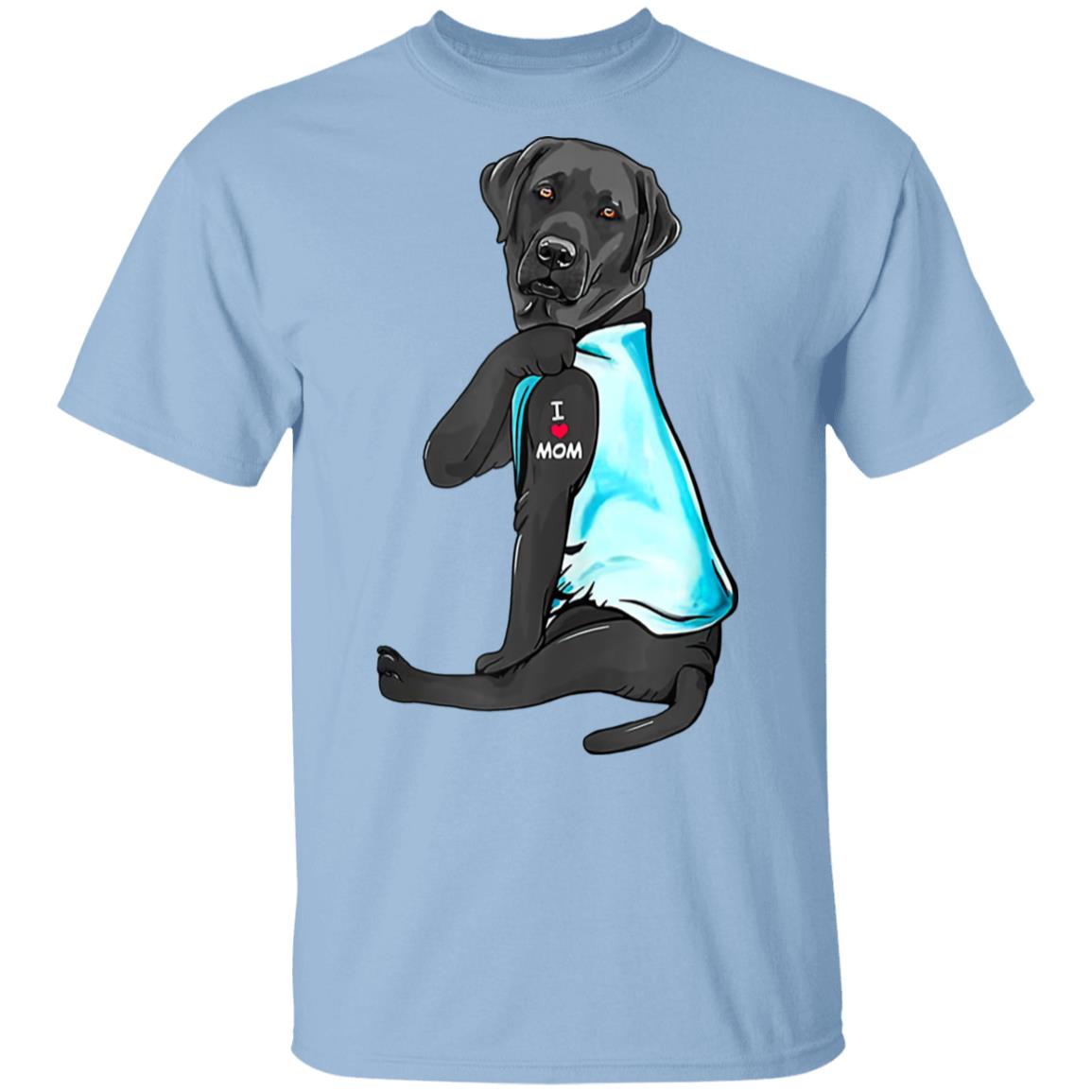 3. Funny Black Labs Matter T Shirt Labrador T-Shirt
The Funny Black Labs Matter T Shirt Labrador T-Shirt has the image of the head and neck of a black labrador with a chain around its neck. Above this image are the words 'BLACKLABS' and
below is 'MATTER', both in white but 'MATTER' appear bolder than the other. Other products with this design are mask, onesie, kids hoodie, long sleeve t-shirt, sweatshirt, totes, stickers, pillows, tank top and many more. The labrador t-shirt, made from ringspun cotton has been made in unique styles for a perfect body fit. There's the ringer, dolman tri-blend, V-neck, heavyweight to mention a few.
It's important to pick your desired style in a particular colour or in combination of colours. Here are a few of the available ones: black, yellow, light blue, hot pink, creme, asphalt, brown, white, teal, navy heather, white/red, navy/white, royal blue and red. All sizes are available for the classic t-shirt for both male and female. But for the others, choice of style is first, then, the sizes will be displayed. Whichever of these you go for, an overall amazing appearance is a sure result. So, go for one and come for more.
You can buy it here:
[ux_products_list ids="198555,152638″]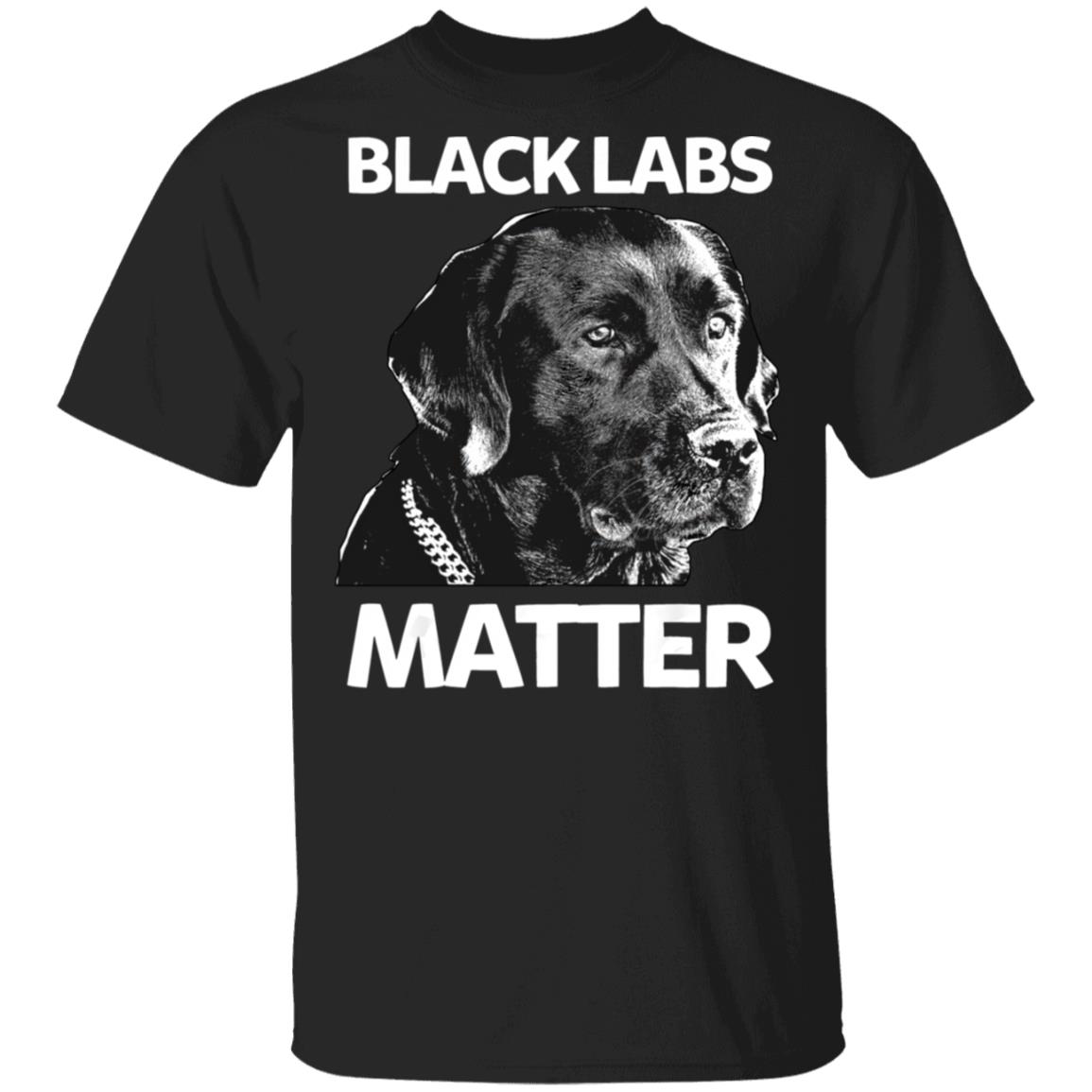 4. Black Labrador Shirt, for Cute Dog Lovers
Love bold and unique designs; and a dog lover too? Then, here's your best choice. The Black Labrador Shirt, for Cute Dog Lovers has the image of a big black labrador with spectacles hanging on its nose and a collar.
The black Labrador shirt is made of cotton fabric for men, women and kids. It's made of great quality and can be used on any occasion or for any celebration. Whether it's christmas, wedding anniversary, birthdays, valentine's day, mother's day, children's day and other special days, all year round. It's a great gift idea for loved ones too.
For the best fit, there are different sizes to pick from. Do browse through the size chart for a perfect fit. For the cool and classy, come get it!
You can buy it here: 
[ux_products_list ids="201185,141934″]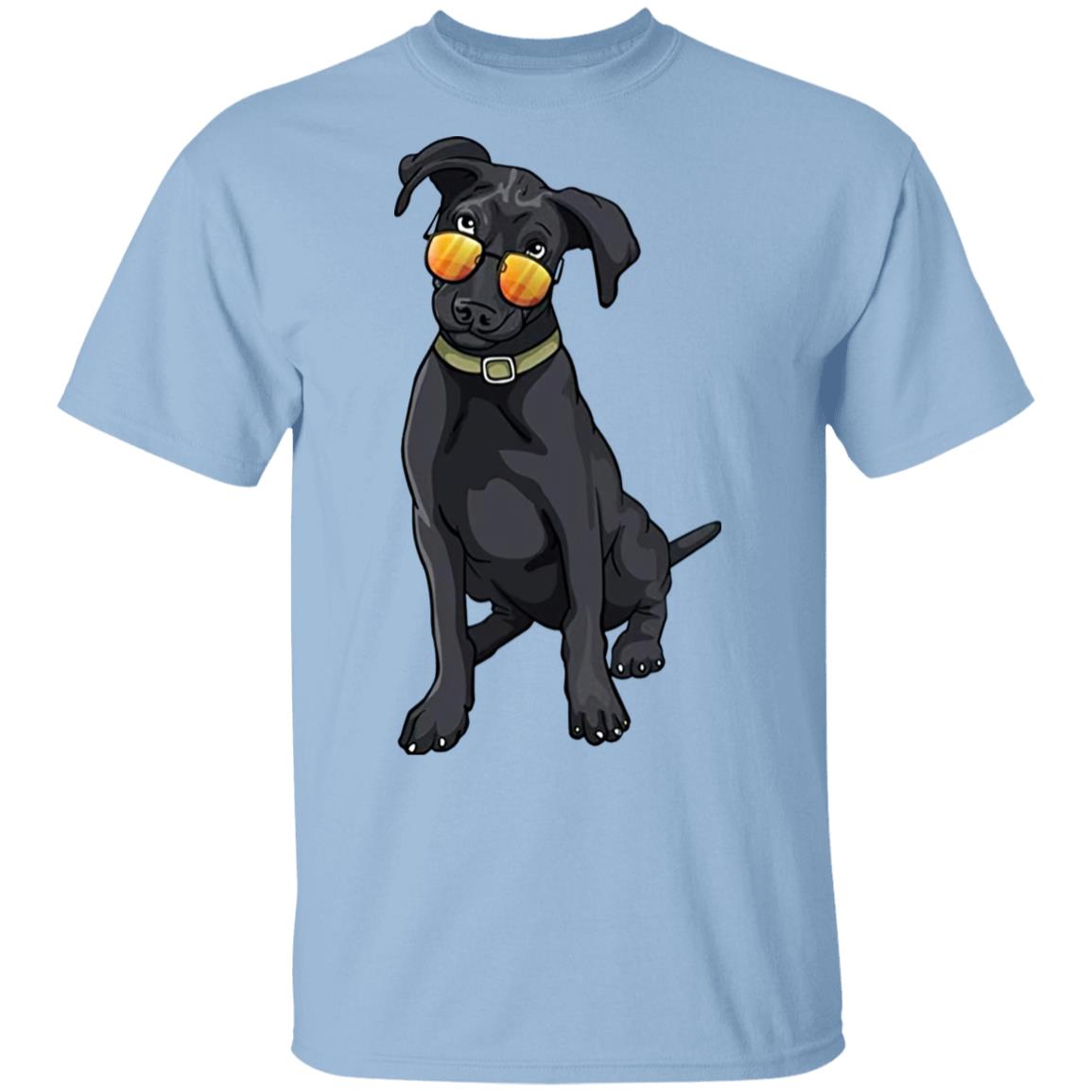 II. Conclusion
Each of the black labrador t-shirt and hoodie selection has been made with great care and with distinctive ideas such that whichever your choice is, it gives all the satisfaction you can ever desire.