Birthday? An adoptiversary? Or a holiday? The more occasions, the more concerns pile up.
And you're still struggling to find one pawfect gift for your dog lover.
Would such gifts cost you the earth?
Chill out! Take a look at our 10 Unique Gift Ideas For Dog Lovers today. With various online shopping options and prices ranging from $10 to over $200, whether a cute budget souvenir or a practical luxury item, you can easily find it on our list.
Personalized Photo Canvas Prints
A custom canvas is a meaningful and eternal gift for dog lovers. It is an exceptional present to treasure and keeps great memories between owners and dogs. In addition, a personalized canvas is a fantastic addition to home decoration, bringing life and color to any corner of your hous
If you're looking for a canvas with eco-friendly, user-safe material, as well as incredible durability, take a glimpse at the canvas collection from Vimix.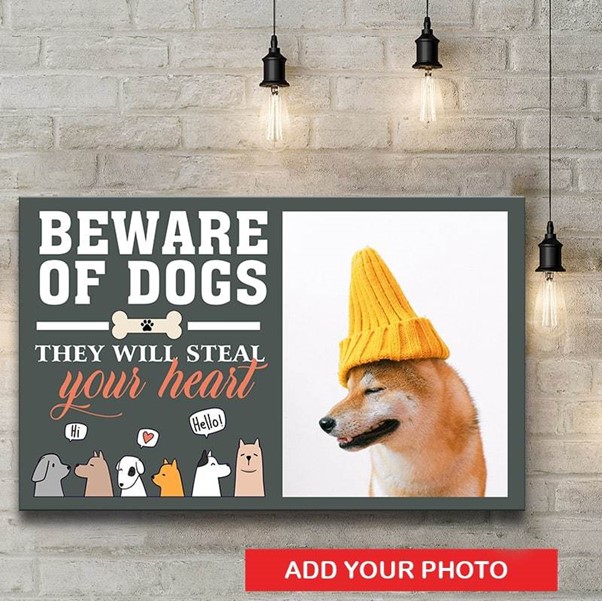 Dog Collar
A collar can accompany our four-legged pals for many years, whether on a regular walk or exciting treks. Not only keep our friends around, give them a pawsome look, but these exceptional collars save lives as well.
Love Dog Collar is handcrafted by Maasai tribal artisans with a variety of colors and sizes. With only $59 at Ubuntu Life, the practical collar should be added to your wishlist.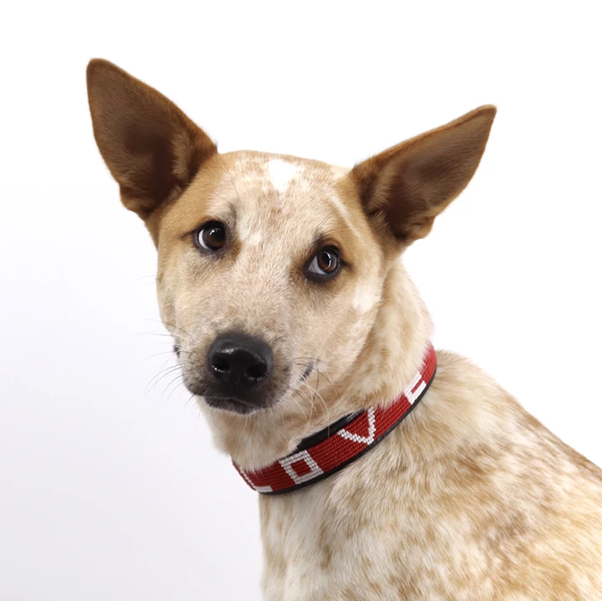 "A Dog's Purpose" Book
Have you ever wondered what a dog's purpose is? According to this book, "Every dog happens for a reason." Based on W. Bruce Cameron's renowned bestseller novel, A Dog's Purpose tells the heartfelt and unexpected story of one loyal dog who discovers the purpose of his own life through the lives of the people he teaches to laugh and love.
Available in hardcover and paperback at Amazon, this fantastic book would make a lovely gift for any dog lover.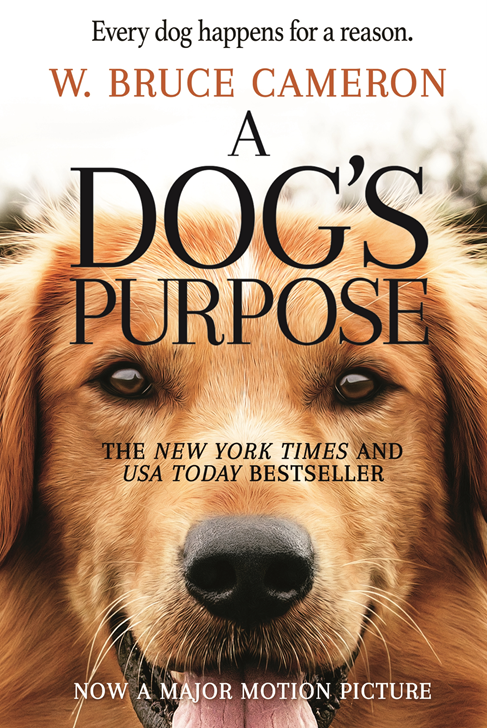 Dog Crate
Too hard to find a best-suited crate for your canine pals that also blends in with your house decor?
Pet Gear "The Other Door" 4 Door Steel Crate was born for you.
It features four doors, including a vast side door and a plush bed, built-in wheels, and a handle for movement from room to room. This luxury item is available in Chocolate Color at Amazon, with a price tag of $247.49.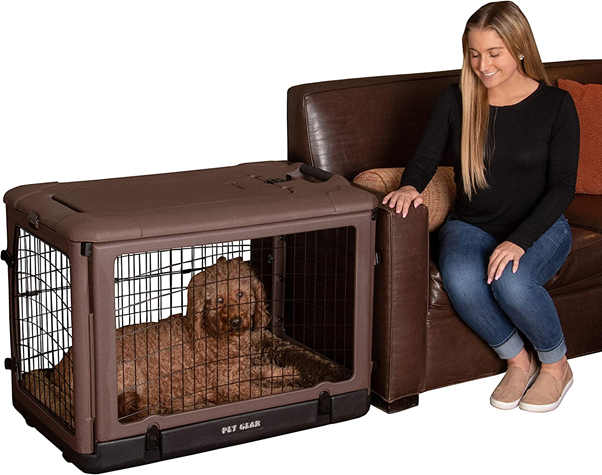 Dog Charm
Pay tribute to your cherished four-legged companion with this Labrador dangle charm. Cast in 925 sterling silver, the adorable dog is embellished with enamel highlights and a dangling bone collar in honor of man's closest buddy.
Available at Amazon, Pandora Jewelry Labrador Puppy Dog Dangle Sterling Silver Charm, coming with Original PANDORA Packaging, costs you only $44.99 to be a sweet surprise for any dog lovers.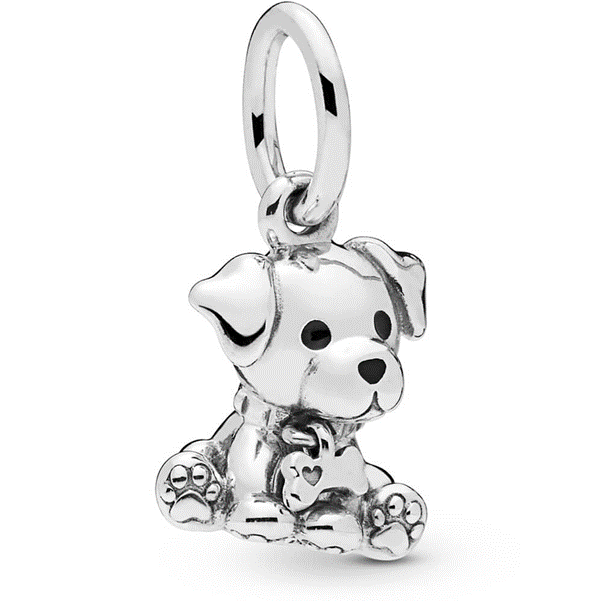 Dog Face Pillow
Add a touch of charm to your home with these handcrafted Dog Face Pillows from India. Featuring a scowling, puffy face and are made of 100% wool, the pillows will give you the pleasure of feeling your dog's company as you lay on the sofa, free of fur and dirt.
Available at Uncommongoods, these items come in four different breeds and are easily cleaned with mild soap.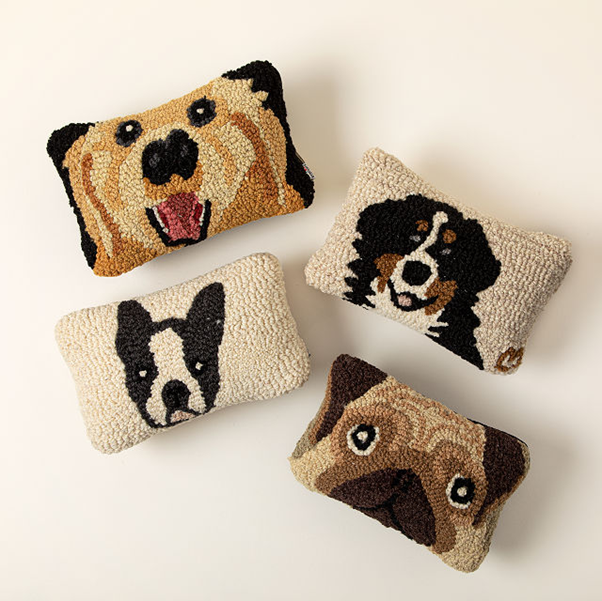 Dog Portraits Umbrella
An eye-catching umbrella with a couple of dozen canine portraits designed by Reed Evins could brighten the sky even on the gloomiest day of your life.
By meticulously selecting papers from all around the world, going through several phases of design and layering, Reed Evins created a unique outcome with depth and texture, which is impossible to find in any other regular umbrellas.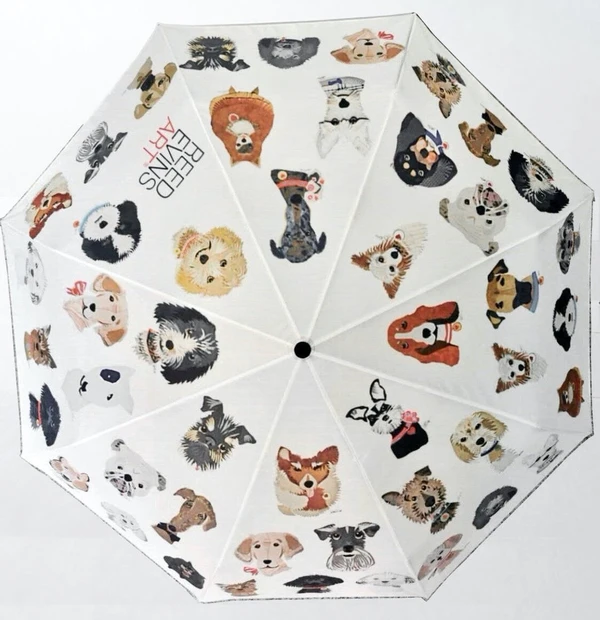 Dog Camera
On the #1 Amazon bestseller list, with over 25,236 ratings, this is definitely an item you can't miss due to its outstanding utility and spiritual value. Not only can you replay all of your dog's activities that you missed while not at home, but you can enjoy their adorable moments via a highlight video made by Furbo.
So even if you are an on-the-go dog owner and frequently away from home, keeping an eye on your canine friend, talking with them, or rewarding them whenever they want is feasible.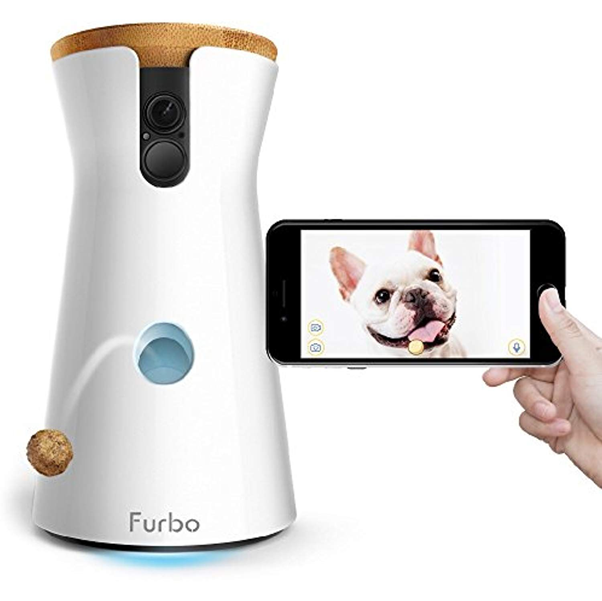 Dog Tea Bag Holder
For those fans of tea bags, this playful tea bag holder would add sweetness to your daily life with its lovely decoration.
These items, meticulously hand-sculpted and hand-painted with high-quality water-resistant polymer clay, would make a great housewarming gift for any dog lover, tea lover, or Gourmet.
Dog tea bag holders are now available on Etsy.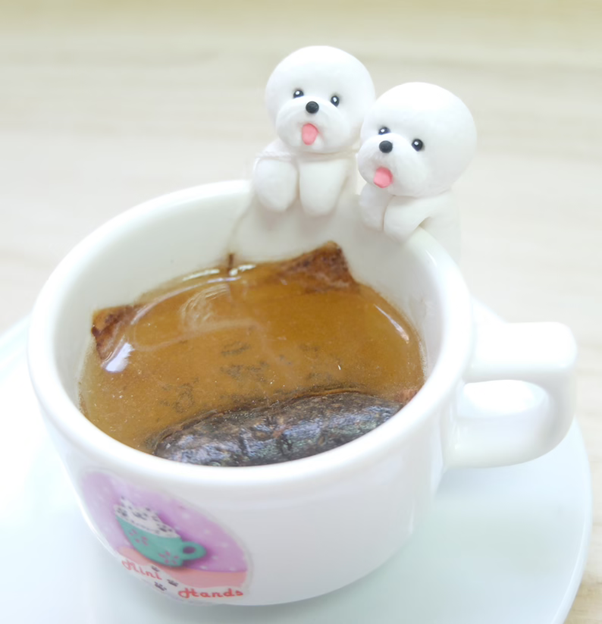 Mouse Pad
Bring your furry baby to work with this amusing Tidoopu Mouse Pad.
Not only can you feel your dog's company at your side, but you can also rest since wrist discomfort and pain are minimized.
The mousepad, made of eco-friendly material and available in five distinct patterns, is sure to win anyone's heart.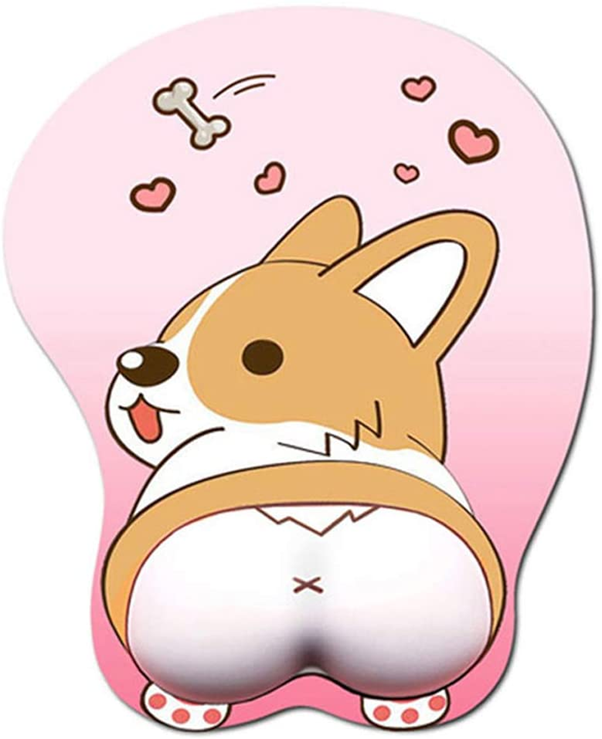 Conclusion
The list above has been compiled and condensed to provide you with the most exemplary gift ideas, which not only fit your budget but also have a deep spiritual significance and show your affection for your loved ones.
So grab your note right now! Never miss out on any purfect gift ideas for your dog lover.